As an Amazon Associate we earn from qualifying purchases.
Shooting ranges provide a great opportunity to get the most out of a firearm. You get to release all the adrenaline and hone your shooting skills in the process. They also offer gun maintenance services to ensure your firearm functions optimally.
The Top Shooting Ranges in San Jose
It helps to know a gun shooting range near your location for easier access. Here is a list of the top shooting ranges in San Jose.
Field Sports Park
Reeds Indoor Range
Sunnyvale Rod & Gun Club
Los Altos Rod & Gun Club
Coyote Valley Sporting Clays
San Leandro Rifle & Pistol Range
San Jose Zouaves High Power Rifle Club
Monarch Defense
Imbert and Smithers
Livermore-Pleasanton Rod & Gun Club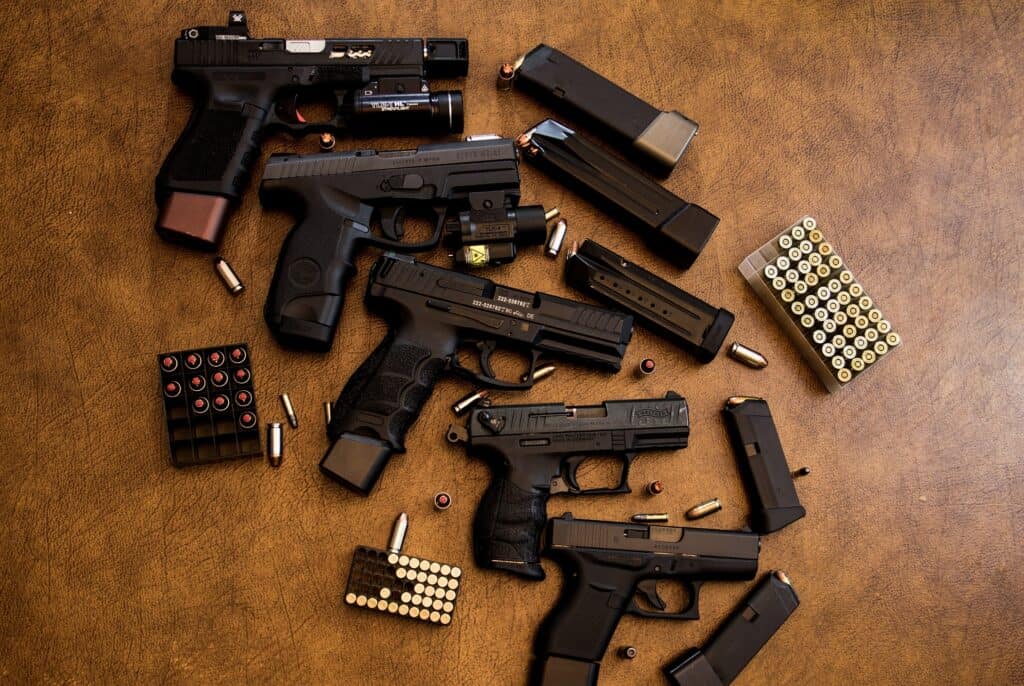 Field Sports Park
Field Sports Park is the only publicly owned firing range in Santa Clara County. Opportunities provided at the park are Trap and Skeet, pistol, and rifle shooting. The facility has qualified range masters who staff and supervise activities at the range at all times.
The 200-yard range is only open to the public on the fourth weekend of every month. Admission is on a first-come, first-serve basis as there are only eight stations available. The rate is $20 per person and includes access to the pistol and rifle range.
Rifle and pistol range is $15 per shooter with no time limit for all ranges, $6 for juniors below 13 yrs, and $10 for people with disabilities.
You must have ear and eye protection when shooting at the park. If you do not have your own, loaners are available.
Reeds Indoor Range
Reeds has been promoting shooting sports since 1948. It offers a wide variety of firearms for hunting, recreation, defense, and tactical application. Available at the facility are also various gun accessories, top quality parts, and ammunition.
This facility boasts of the largest indoor shooting range with 20 well-lit lanes in 2, 25-yard ranges. It has modern backstops. A rental program is available where you can test a gun before purchasing.
The facility also buys and sells old guns.
Sunnyvale Rod and Gun Club
Sunnyvale Rod & Gun Club has served the community since 1961 as a volunteer-run sports organization. Informal and competitive shooting is open to the public for pistol, rifle, and shotgun on certain days of the week.
It costs $7 a day for traps and $20 a day for rifle and pistol range. The range has:
5 trap fields – For singles, doubles, and handicap shooting.
10 rimfire rifle positions- 25-100 yards for rifle and pistol range.
8 handgun positions- 25-100 yards for rifle and pistol range
10 centerfire rifle positions- 25-100 yards at the rifle and pistol range
Shooters must wear ear and eye protection; spectators must have ear protection. Targets are available at the range for $7 per 25 targets.
Fully automatic firearms are prohibited at the range.
Los Altos Rod and Gun Club
Los Altos Rod & Gun Club is a safe and family-oriented outdoor range where you can hone your shooting skills. This is an online reservation-only facility.
There is no gun rental at the facility, so you have to bring your own gun, a similar policy shared by some gun ranges in Oakland. Shooters are not allowed to move targets. Ensure you bring a stapler for mounting paper targets on the target frames or rent one at $2.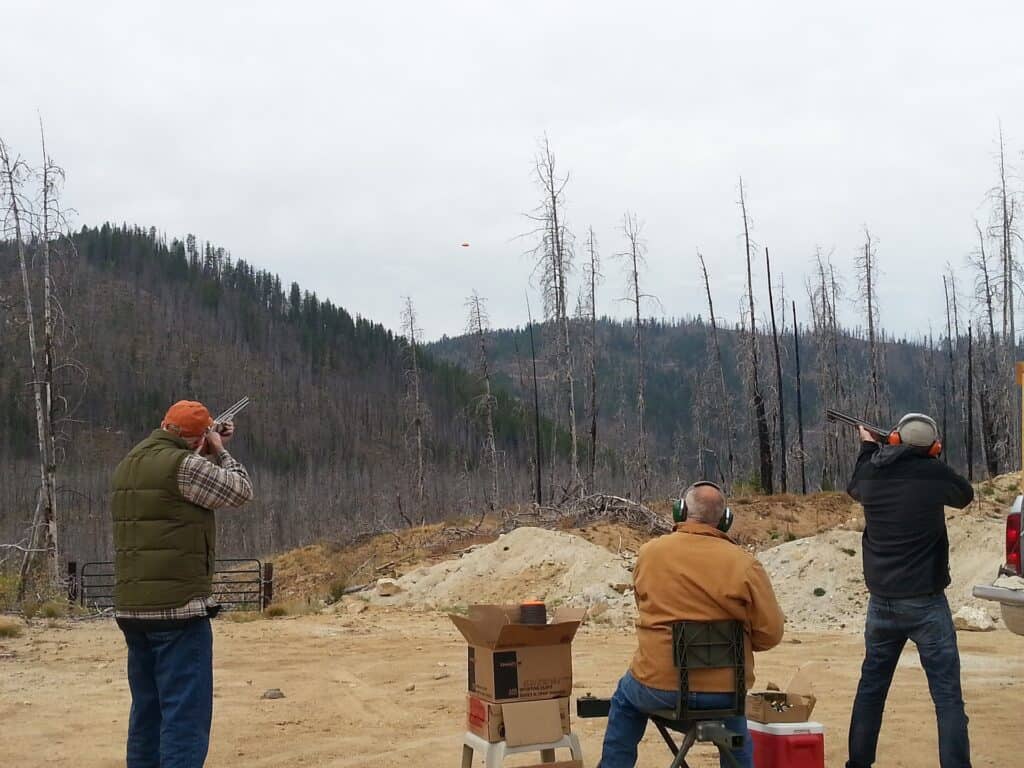 Ear and eye protection must be worn in all shooting sessions. Shooting and safety glasses are available at the pro shop, where you can purchase all your related shooting supplies, including your gun ammunition.
Only spotting scopes, stapler guns, ear, muffs are offered for rental.
Coyote Valley Sporting Clays
Coyote Valley Sporting Clays opened its doors to the public in 1992. This is a shotgun shooting range and event facility whose end goal is customer satisfaction. It is located in very beautiful surroundings that allow for a safe and relaxed shooting session.
The extensive facility features:
Two skeet fields
Sporting clay ranges
Trapshooting
5-stand
Pro shop and event facilities
San Leandro Rifle and Pistol Range
San Leandro Rifle & Pistol Range is open for use to the public and law enforcement agencies. Established in 1957, it is among the only indoor/outdoor shooting facility in the Bay Area.
The admission fee to the range is $25 per two hours. It has 14 indoor shooting lanes with electric return targets. Outdoor shooting lanes are 12, 25, and 50 yards in length. There are also 6 outdoor lanes of 100 yards that are lit and covered in case of bad weather.
Ammo, targets, and safety equipment are sold at the facility.  There are no gun rentals; you have to bring your own gun.
Markley's Indoor Range and Shop
Markley's Indoor Range & Shop is family owned and operated shooting range in California. It has been offering excellent services since 1994. The range has dependable staff with many years of experience in law enforcement and military service.
It has a well ventilated indoor shooting range. Shooters are always required to wear ear and eye protection while on the range.
Gun rental is offered at a rate of $10 per hour, per lane. There is a large selection of demo guns which you can try before deciding what works for you at only $7 per hour.
If looking to boost your firearms knowledge, there are classes one Sunday a month.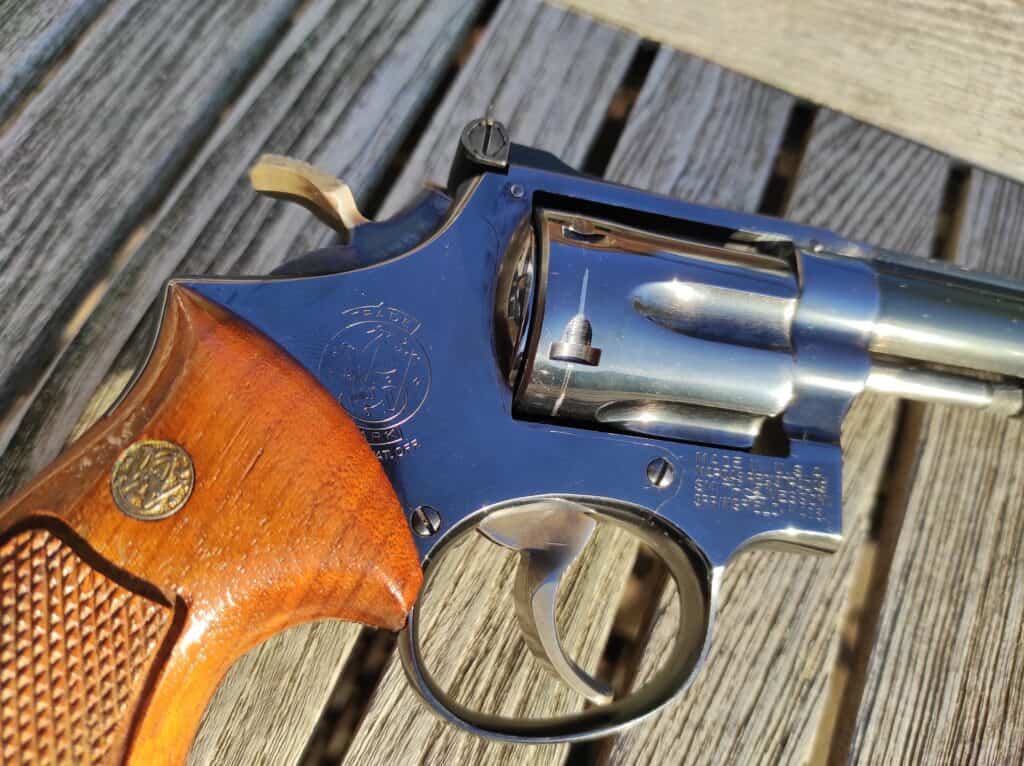 Birds Landing Hunting Preserve and Sporting Clays
Birds Landing Hunting Preserve & Sporting Clays operates on 1200 acres of land and boasts a fully automated sporting clay course. The courses are suitable for both professional and first time shooters.
Similar to the gun ranges in Fresno, Trap and Skeet are available in the facility. Shooting is only from fixed stations. The target prices range from $10 to $44 depending on the number of targets you are purchasing.
Monarch Defense
The Monarch Defense offers group and private classes that are focused on gun education at the entry-level and advanced level on firearms training. Their classes range from gun safety, self-defense, concealed carry training, and close-range gunfighting.
Their classes are held on a private range at Coyote Valley Sporting Clays in Morgan Hill, while non live fire classes are located at Tactica Krav Maga Institute in Santa Clara.
Imbert and Smithers
Imbert & Smithers was established in 1969 as a local gun shop in San Carlos and is a supplier for all outdoor and hunting gear. There is a wide variety of firearms and ammunition for sale at this facility.
Other services offered are licensing, scope mounting, gunsmithing, and firearm safety precaution training, similar to some shooting ranges in Sacramento. The second generation of the family is currently running the store.
Livermore-Pleasanton Rod and Gun Club
Livermore-Pleasanton Rod & Gun Club is located on a 54-acre property and is home to modern rifle, pistol, archery, and trap ranges. The facility also has a clubhouse, recreation area, and outdoor BBQ, making it an ideal family hang out zone, just like the gun ranges in San Diego.
All shooters and spectators at the firing range must wear ear and eye protection while on the firing ranges. Whether you are a casual shooter, marksman, or hunter, there are shooting and gun handling classes offered at the property.
Conclusion
If you already have a gun, don't just sit pretty. California caters to a wide range of shooting range locations, they can be found in cities like San Francisco and especially San Jose. Visit any of these ranges and practice for better shooting skills.
Becoming a member of a shooting community will make the shooting sport even more fun for you.