As an Amazon Associate we earn from qualifying purchases.
After buying a firearm, you need to go the extra mile to ensure that you are comfortable with the firearm if you are new to shooting. This calls for regular practice to avoid fumbling when you need to use the firearm. Visit any of the ranges discussed here to learn proper firearm handling skills and so much more.
Best Shooting Ranges in San Diego
Whether indoor or outdoor, shooting ranges come in handy when you want to hone your shooting skills or acquire new ones. If you are in San Diego, here is a list of the top-rated shooting rated where your shooting growth is assured.
The Gun Range San Diego
Discount Gun Mart
Gun Fighter Tactical
P2K Sports
South Bay Rod & Gun Club
ASDS Combat Shooting
Poway Weapons & Gun Ranger
Lemon Grove Rod and Gun Club
Rainbow Range & Gun Club
CCW USA Firearms Training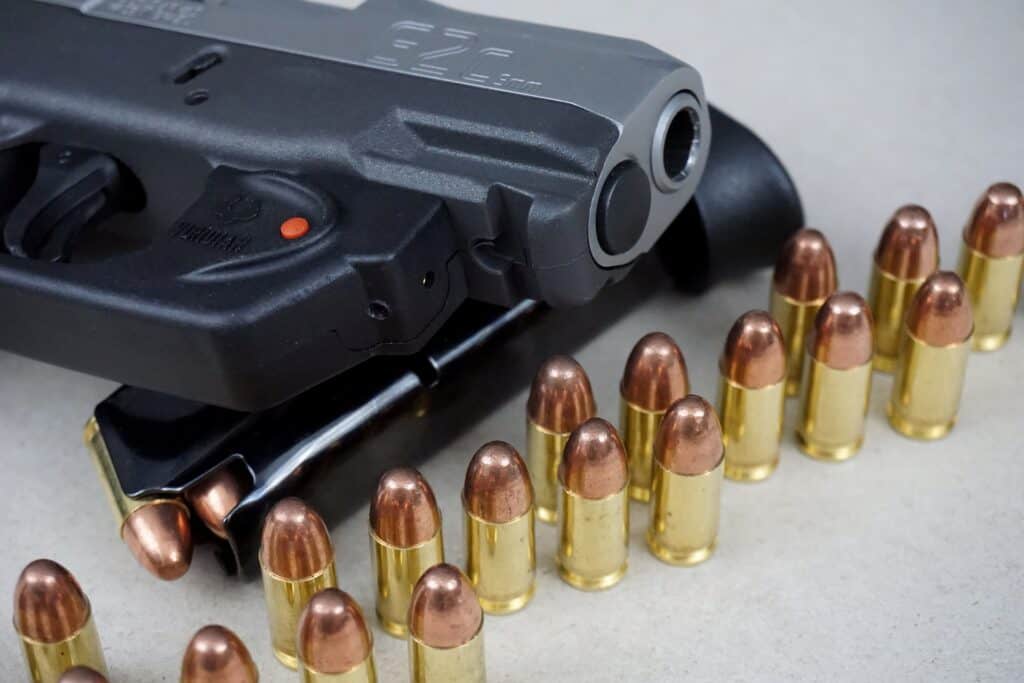 The Gun Range San Diego
The Gun Range San Diego is one of the newest shooting ranges in San Diego. It is a state-of-the-art facility and stocks some of the best guns you only dream about shooting with. It has an excellent staff always ready to attend to any of your needs.
Apart from the shooting facilities, it has a very big chill-out zone where you can hang out with your family and friends. It boasts elegant décor, high-quality equipment, a ventilation system, and a gun store.
Discount Gun Mart
Discount Mart has two shooting ranges in San Diego
San Diego Location
Santee Location
San Diego Location
The San Diego location is located in Morena Boulevard and has two ranges with 18 lanes fitted with high-quality equipment. It has a large selection of firearms and various gun accessories.
The rifle, shotgun, and pistol range have 10 lanes, while the pistol and shotgun range have 8 lanes, all equipped with automatic target returns, just like the gun ranges in Long Beach.
It also has an excellent ventilation system and lighting.
Santee Location
This Discount Mart is located on Magnolia Avenue in Santee. It is a 10-position indoor shooting range. Similar to the gun ranges in Sacramento, some of the range features are automatic target returns and turning targets, high-quality ventilation, and lighting.
The firearms you can use at the facility are magnum pistol calibers, shotguns, and rifles.
Gun Fighter Tactical
Gun Fighter Tactical was founded in 2014 as a tactical gun shop. It is owned by two guys who grew as ardent gun enthusiasts—they now sell guns as a business. The customer service at the facility is top-notch. There is a wide selection of firearms ranges and high-quality ammunition.
P2K Sports
P2K Sports has been in operation since 1923 and has served many generations. It has a large shooting sports retail store with firearm shooting accessories. P2K has a wonderful staff with excellent customer service that ensures a worthy visit to the facility.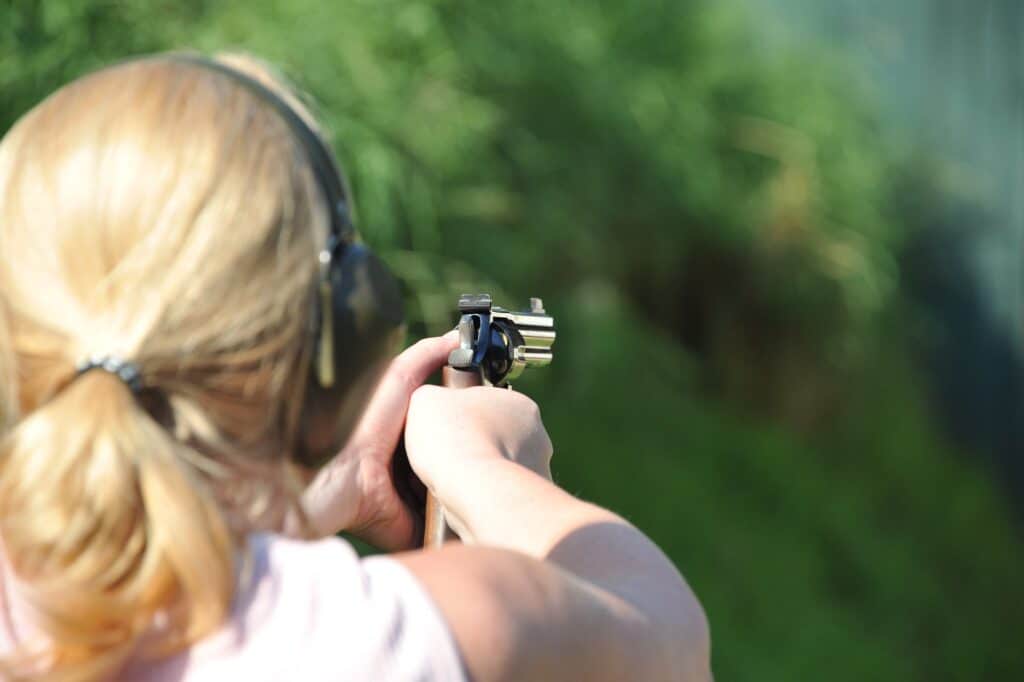 It has a wide variety of firearms from all major manufacturers and a gun rental program to test a firearm before buying. Available are hunting and range ammunition, long gun slings and holders, knives and tools, magazines and loaders, optics and mounting hardware, targets, safety equipment, reloading powder, and so much more.
South Bay Rod & Gun Club
South Bay Rod & Gun Club services are available not only to its members but also to the general public. Established in 1955, this shooting range facility is a nonprofit organization with private management.
There are five shooting ranges at the facility, ranging from 3-100 yards. For a conducive shooting atmosphere, all shooting lanes have shade covers. The property is a shooting range of choice by military units, law enforcement, and other approved groups.
Members shoot for free at the facility. Non-members' daily fee is $30 and $15 for juniors up to 17 years. The property is also a wildlife refuge for animals such as coyotes, quails, bobcats, and deer.
ASDS Combat Shooting
ASDS Combat Shooting is a firearms training facility for beginner shooters who need professional instructions and pro shooters who want to take their elite training to the next level. The training experts include law enforcement, Navy SEALS, Army Rangers, Combat Engineers, and Swat team members.
ASDS has training for pistol and hand-to-hand combat and range rifle shooting up to 500 yards. The training professionals and the state-of-the-art shooting range make a visit to the facility memorable.
Poway Weapons & Gun Range
Power Weapons & Gun Ranger is one of the largest ranges in California, with over 30 years in the industry. It has a very experienced team of instructors that help firearm enthusiasts achieve their shooting goals. This range has a wide selection of both modern firearms and classics.
The premier facility is ahead of the pack with state-of-the-art technology with its reel shots live simulator. It has 42 lanes and 25, 50, and 100-yard ranges waiting for you to explore.
Ramona Shootists' Emporium
Ramona Shootists' Emporium has been in existence since 2007. It was initially owned by the retired officer Doug Oliver but was later bought by Daniel Wisnewski, who has maintained the premier facility to date.
Since 2018, the staff's end goal has been to offer the best service for shooting sports no matter the individual experience level. Unlike the gun ranges in San Jose, worry not if you do not have a gun of your own as you can select from the wide variety of firearms, ammo, and gun reloading supplies available at the facility.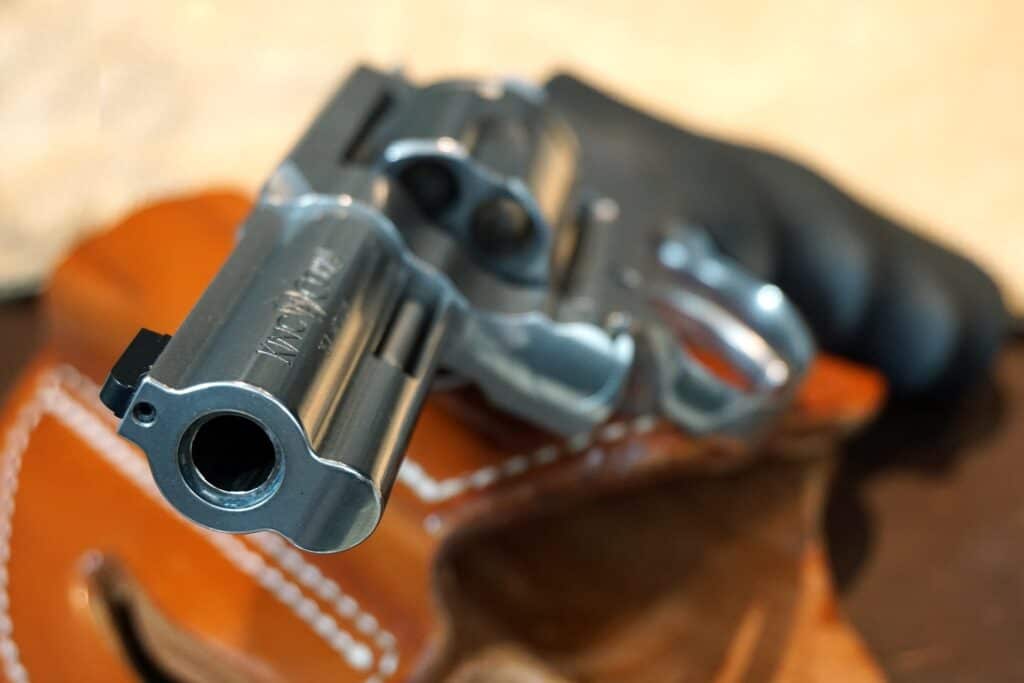 Lemon Grove Rod and Gun Club
Lemon Grove Rod and Gun Club was established in 1956. This shooting range is widely involved in promoting shooting sports in East County San Diego. Being a member at the gun club accords you the privilege of utilizing the range for shotgun, rifle, and pistol anytime.
Similar to the shooting ranges in San Francisco, the property has two trap ranges, a rifle range, two trap ranges, archery, sporting clays, and a campground. Considering there are no paid employees at the property, becoming a member means you have to help around the facility.
Rainbow Range & Gun Club
Rainbow Range & Gun Club uses the facilities of the Rainbow Range. It is a members-only private club. You can only use legally acquired firearms at the club. It is an unsupervised range with the range staff solely responsible for the facility's control and running.
Shooting strictly begins at 0900 to 1800 hrs. Guests can only use the facility under close monitoring of the members and are only allowed when the range staff are present, at a fee. A visitor is not allowed to handle a firearm in whatever capacity.
CCW USA Firearms Training
CCW USA Firearms Training was founded in 2003. It is an industry leader in teaching gun handling skills and tactical training. From shotguns to handguns and rifles, this facility will help you become a better shooter with the help of its lead instructor, William Desy, who has been sharing his expertise since 1991.
Training at the facility is available for shooters of all levels, even first-time shooters. Some of the classes offered at the facility are:
Marksmanship
Tactical range training
Multi concealed and exposed carry permits, etc.
Conclusion
If you're trying to look for a place to shoot in California, or in cities such as Oakland, or if you just moved into San Diego, now you are spoilt for choice for the shooting ranges. Use this detailed guide to find a shooting range in San Diego that will meet your specific needs for both you and your family.