​As responsible firearm owners, we must all consider the best gun safe and storage options. A good safe is part of a solid investment for your household, and also protects your weapons and investments from damage, natural disasters, and from falling into the wrong hands.
Our Best Gun Safes Review
​If you're looking for ​the best gun safe that will last you for a long time​, here is our list of the 3 best gun safes. They are durable, secure, and can hold multiple firearms.
Out of the best gun safes we reviewed, it was a tough choice to narrow it down to the best home safe for guns. In the end, the Steelwater Extreme Duty 45 was the favorite.
With a 2 hour fireproof rating and the ability to hold up to 45 long weapons, these gun safes for rifles and other long weapons last a lifetime and store any gun you might own (along with additional gun equipment).
​Because there are so many options out there, we've created a comprehensive view of the best options. Not everybody has the same needs, so we've gone in-depth to talk about the great features that make each of these long gun and handgun safe models to help you pick the right one.
Steelwater Extreme Duty
To begin, we have picked from the most available – the E.M.P Proof Steelwater Extreme Duty Fire Protection 120 Minutes. At its value, it requires a significant investment. However, we'll break down all of the features that make it worth it (and give you something to compare the other safes to).
The Extreme Duty safe line is a behemoth for sure – at over 6 feet tall, pre-drilled holes and 1,200 pounds, you'll probably need to work with a professional safe moving company to get it installed.
The biggest reason for choosing these long weapon safes over other models is the incredible 2 hour fireproof rating at a heat of over 1,800 degrees. The Extreme Duty safe has a heat-activated seal that will expand and fill any gaps in the case of a fire.
This insulates the weapons inside from the effects of fire, heat and even keeps out damaging smoke. The difference between a 1 hour rating and 2 hour rating might mean saving your entire weapons collection.
As far as physical security, this fire resistant safe is highly reinforced with longer locking bolts. The walls of the heavy duty safe are made with 9 gauge heavy steel, thicker than many other safes. The entire front door, and critical other points, are reinforced with ¼" steel. The critical components of this heavy duty safe are strong enough that they are literally bulletproof.
The heavy duty safe is equipped with pre-drilled holes, electrical and USB outlets, and automatic LED light that activates when the door is opened. That way you'll be able to easily reach for your weapons without turning on the lights in the room.
Product Specs
, giving you easy access to your guns
¼" steel reinforced door
Automatic interior LED light
Why Buy?
​Reinforced protection with the highest fire security system in the market.​
Stack On Convertible Double Door Cabinet
The Stack On Convertible Double Door Cabinet has the most space in comparison to other cabinets on this list. This can hold up to 31 weapons inside of the cabinet. This product is great for wanting a high-end gun locker.
We've noticed four removable steel shelves that come with the product. Use the shelves to store jewelry, ammunition, and other valuable gun equipment. The Stack-On Cabinet offers a high level of security and Is used to keep your accessories and firearms out of harm's way.
The Stack-On Security Case is an organized and safe location to keep their firearms. If you want the extra space and efficiency, the Stack-On cabinet will do the trick.
Product Specs
Gun owners like the barrel rest that are found inside the cabinets. The rests make it easier for rifles to be stored without running into other weapons.
Stack On's backrests won't deteriorate over time and offer the best space for your rifles and other long firearms.
Stack-On's safe requires screw installation from the outside of the cabinet. You'll probably need a two-person assembly, and you'll need 360-degree access when mounting the device. We advise that you set your cabinet up before placing it in areas with tight spaces.
Why Buy?
​Massive storage space for all your weapons, accessories, and valuables.
Stack-On Armorguard 40-Gun Safe with Electronic Lock
We've chosen the Stack-On Armorguard 40-Gun Safe with Electronic Lock because it has a good spread of features and is a good general-use safe that will fit the needs of many.
This electronic lock safe has a gun capacity of 8 long weapons at maximum – although this will require removing the shelves on the right side of the safe, so keep that in mind when considering this purchase. If you wish to keep the extra storage capacity of the shelves, the safe will hold around 10 long weapons – which is still more than adequate room for many shooters.
From the factory, this electronic locks safe is provided with door pouches. These allow you to store a number of handguns, ear muffs, ammunition and magazines, or any number of other accessories. Keep in mind this is a great feature because many quality safes don't have this from the factory, and to add an aftermarket door system can hurt your wallet more.
The safe and barrel rests are fully carpeted for the protection of the barrels of your gun from damage. The shelves are also adjustable for height to fit a variety of long weapons.
Some weapons, like AR-15s and lever action rifles, are on the short side and might need a shelf lowered for them.
The adjustability lets you set it up to your needs, but it might require some planning and playing around with to find the right configuration.
The Stack-On Armorguard 40-Gun Safe with Electronic Lock is rated for 30 minutes of fire protection at 1400 degrees, as verified by independent party testing. For additional protection, the main door is lined with fire retardant material and the lining of the safe will expand under heat, sealing the safe and protecting the weapons.
Product Specs
The Stack-On Armorguard 40-Gun Safe with Electronic Lock uses an electronic combination for quick access to the safe. It uses true a multiple-point locking design to prevent the door from being forced open. 1.5" locking lugs provide plenty of bearing area to create high resistance strength.
Although this safe may not feature top-of-the-line features in this regard, the security that provides is very important.
Why Buy?
Durable and economical safe.
Barska Biometric Gun Safe
For safe storage options, fast access, and a reasonable storage size, we recommend the Barska Biometric Gun Safe
The safe does feature a robust 5-point locking mechanism system to prevent physical damage, meaning it is not likely to be forced open. However, it does not feature more sophisticated protection features to prevent from attacks targeted at the interface and locking mechanism.
This affordable safe is lightweight and relatively mobile, so you can move it and install it and installed with relative ease.
​It is supplied with mounting hardware, and is configured such that it can be mounted on the floor or up on a wall – such as in a closet, garage, or anywhere of your choosing.The interior of the safe has room for a small assortment of long weapons. It is sold with removable shelves that allow you to store a small number of handguns, some ammunition, and other necessary accessories.
Although it does not have a huge internal capacity, it is more than sufficient for the cash-strapped shooter with two weapons to secure.
Using a quick access biometric locking mechanism and fingerprint scanner, the safe can be accessed quickly if needed in case of an emergency. It is capable of saving 120 fingerprints, so a number of authorized persons can be added for access to your weapons.
Additionally, it can scan multiple fingers and multiple prints of the same finger to increase reliability on this biometric rifle safe.
Product Specs
Includes Advanced Biometric Fingerprint Technology, making it more secure
mechanism
If you are nervous about the reliability of this biometric lock protection technology, this rifle safe has a number of alternative methods of entry. It has a keypad which supports a own created pin, and can also be opened with two provided manual keys. It works on standard AA batteries for easy replacement.
A cool additional feature is the ability to program the safe for silent operation. Most digital keypads beep when a code is entered or the safe is unlocked, which is good for feedback in entering the PIN. However, these high-pitched beeps are very audible and may give away your position.
This safe makes some compromises but retains a number of very important features. It is a great intermediate option for somebody who is just starting to collect firearms or only has a small number to store. The lightweight and flexible mounting also makes them ideal options for apartment living or frequent movers.
This safe is a great combination of safe storage, fire protection, quick access to your weapons, and convenience.
Why Buy?
Efficient and necessary features.​
Stack-On 10
We recommend the Stack On GCWB-10-5-DS 10.
The Stack-On has a gun capacity of 10 long weapons max, although many may find that the practical capacity of the safe is closer to 7 or 8 long weapons.
This safe features a steel shelf at the top which supports ammunition and accessories or is removable to store long-barreled weapons in the safe. To protect the weapons from scratching and scuffing, the cabinet has a foam bottom and foam-padded barrel rests.
In terms of physical security, the Stack-On cabinet is designed to keep unauthorized persons from accessing it. The cabinet is more than sufficient for keeping out children or prohibited persons, as well as satisfying legal requirements for safe storage of a firearm.
​The safe uses unique double-bit keys, which are provided. The lock engages at 3 points and is robust enough to dissuade further entry in most cases. The safe can also be bolted down for extra security. All things considered, however, the security on this safe probably is not enough to deter an experienced thief with tools and time.
Product Specs
Additionally, remember that this safe has few features for protecting your weapons inside from damaging disasters such as fire, smoke, or even flooding.
Why Buy?
Solid, reliable protection with the ​balanced amount of storage​.
​VaulTek VTi
The Vaultek Safe VTi Full-Size Biometric Bluetooth Pistol Vault is a high-technology and tamper resistant safe packed with features.
In addition to its locking mechanism, the VaulTek VTi Biometric Vault features several other methods to open the safe. A backlit keypad allows you to type in a code. Additionally, a BlueTooth SmartKey and 2 manual keys are provided with the safe. Because reliability is a common concern with buyers, these features allow a quick back-up option.
The tamper resistant safe is Bluetooth compatible with a unique app for monitoring the system as well. From their phone, the owner can check the battery of the safe, enable or disable certain functionality, change quick access settings, and even receive tampering alerts.
The battery is actually re-chargeable with an included Micro-USB kit. It has a battery life of around 3 months, and can also be left plugged in for a constant power source.
For such a small safe, the VTi has a number of additional security features. It is provided with mounting screws as well as a steel security cable to secure it in your home. The safe also has active features to resist prying and forcing it open, as well as the tampering alerts mentioned earlier.
Inside of the VaulTek, there is enough room in the safe for 2 full size handguns and few additional accessories, such as extra magazines or a flashlight. For smaller compact or sub-compact handguns, a pistol safe may be able to fit as many as 3 or 4.
The pistol safe is lined with non-absorbent closed-cell interior padding, which protects your weapons and valuables during storage and does not hold on to moisture that can cause problems with rust.
Product Specs
Automatic Interior LED light
Includes a Smart Align Biometric Scanner
It also features an automatic interior LED light that activates when the safe is opened.
The capacity of the VaulTek safe is more than enough for storing an entire defensive handgun set-up for two people, plus valuables and all the additional accessories. However, it will likely not be enough to store additional firearms (nor would it generally be advised to store your other firearms where they could get in the way of your defensive weapons).
In this regard, this VaulTek safe is best used for the person who only has 1 or 2 handguns, or is willing to dedicate a safe just to their most important defensive weapons. In this way, it would make a great complement to a larger safe or cabinet where other weapons and valuables are stored.
If you are the kind of person who only has a couple of handguns and wants to find the most efficient way to store them, this VaulTek may be the biometric safe for you.
Why Buy?
​The most reliable and quick access you'll see in a safe for urgent situations.
Winchester BD-5942-36-10M Win Big Daddy
The Winchester BD-5942-36-10M Win Big Daddy Series lives up to its name. At 5 feet high and 3 feet wide, this long safe is indeed a "big daddy" of a safe. It features carpeted, protected storage space for up to 42 long weapons.
Although we are rating this the top long safe, the Winchester Ranger 44 Gun Safe does additionally have accommodations for a small number of pistols, as well as all of your needed ammunition and accessories.
Due to its overall height and uninterrupted storage space for long weapons, all but the longest weapons can be secured in this safe. A hunting shotgun, tactical rifle, or historical rifle can be challenging to store safely due to their unusual length. The Winchester Ranger 44 Gun Safe will store any sort of rifle, shotgun or long gun with no problem.
The Winchester Ranger 44 Gun Safe safe is also fireproof for 75 minutes at 1400 degrees. As we covered with the Steelwater and Stack-On gun safes, fire protection is very important for securing your weapons, rifle, shotguns, and overall firearms and every extra little bit of protection helps. 75 minutes is a very good fire rating and gives your firearms a good chance of making it through unharmed.
The Winchester Ranger 44 Gun Safe has an expanding seal which activates in heat (at 212 degrees Fahrenheit) and prevents damage from heat and smoke. The Winchester Ranger 44 Gun Safe features an automatic re-locking feature to keep the safe locked in the event of a break-in or lock tampering. The lock is hardened and impact-resistant for durability under attack.
Product Specs
The safe door locks with a series of 1.25" steel bolts in 3 directions around the safe, preventing prying from any direction. The construction is 12 gauge steel which is held together with continuous seamless welds. This type of construction means there won't be any inconsistencies or weak points in the welds which could be exploited to crack the steel walls of your gun safe.
The Winchester BD-5942-36-10M Win Big Daddy is a little lighter than the Steelwater safe covered early, weighing in at over 800 pounds. Lighter in this case may be a relative term, as it's likely you will still need to work with a professional save company to move and install the unit permanently.
Why Buy?
A highly rated long gun safe from a long running highly rated brand.​
Steelwater Extreme Duty 22
Assuming that you are interested in the fireproof safe that won't hurt your wallet, and without the additional safe capacity of the 45 model we've recommended this one for you.The E.M.P Proof Steelwater Extreme Duty 22 long gun safe just has to be your best bet.
This safe features one of the highest fire ratings of any safe on the market. It is independently tested to withstand 2 hours at a heat of over 1,800 degrees Fahrenheit.
What makes the safe so fire-resistant is its heavily reinforced construction. The fire resistant safe consists of solid 9-gauge steel, which will naturally take longer to heat up than will 12 or 14-gauge steel. Additionally, layers of fireboard line every part of this safe.
Product Specs
The safe's door and the walls provide you with the protection of 4 layers each of fireboard. Additionally, the interior of the safe is lined with ⅛" of fire barrier. Of course, as we discussed with the other Extreme Duty safe, this model also has a number of physical security features which prevent breaking in.
It features a hardened face plate, internal re-locking mechanism, and 20 steel locking bolts.
Why Buy?
The same amount of protection against fire as the Extreme Duty 45 ​for a better value.​
Hornady RAPiD 2600
The Hornady RAPiD Safe 2600KP Large Lock Box Electronic RFID Safe With KeyPad with RFID Technology at less than one foot across its largest dimension, is a truly compact safe meant for storing a defensive handgun. Its padded interior is just large enough to allow space for one compact handgun (the 2700 will fit a full-sized handgun) and small accessories, such as an extra magazine or flashlight.
A very unique feature of the RAPiD series of gun safes is their RFID system. RFID tags allow instant, secure and keyless entry to the safe, which is spring loaded and assisted to pop open upon unlocking. RFID tags have the same speed as other gun safes, but without the inherent difficulties of scanning unique fingerprints.
The spring loaded safe can be programmed to recognize 5 different RFID tags, which come in a number of forms. The safe comes with a wristband, fob, and two stickers which are all equipped with RFID functionality to access the safe. The safe also supports PIN entry through a keypad on its safe, as well as manual keyed entry.
Because of the small size of the RAPiD 2600, it is ideal for travel and discrete gun storage. It is easily small enough to take in a suitcase or backpack on a trip, and also meets TSA requirements for safe keeping of a firearm in luggage.
The high end safe comes with a steel security cable which can be looped through the interior and then attached to a fixed point of reinforcement to keep your safe fixed and better protected. This is a great method to secure your firearm in a vehicle when entering a place where you cannot carry, such as a post office or government building.
Using both AC power and AA batteries provides the ability to mount it to any power outlet or use it on the go.
​Although the safe is small, it is very secure. It passes industry standard quality tests for pry resistance, drop tests, lock strength, and child resistance. When properly restrained (such as with the steel cable) there is no worry about the safe being vulnerable to attack or theft.
Product Specs
Because of the pry resistance and the RFID technology, this quality safe is perfect for somebody who wants their gun within access of themselves but not their children.
The safe is compact enough that it can be stored in a vehicle, bag, nightstand, closet shelf, or any other place you want to discreetly store it.
The Hornady RAPiD Safe 2600KP is one of the best small safes to keep a single defensive handgun. It comes with everything you need to use it effectively. It can easily be stored anywhere in your home, car, truck, or anywhere on the road with you.
Because of this, the RAPiD is considered one of the best home gun safes available in the market right now. You could also consider putting this gun safe under your bed.
Even if you have your main safe needs handled, the RAPiD is a great quality complement to keep your chosen self-defense firearm ready to go without the hassle of breaking into your big long gun safe.
Why Buy?
Unique RFID access safe makes it impenetrable​​.
SentrySafe QAP2BEL
The SentrySafe QAP2BEL is a relatively compact safe for storing your defensive handguns. It is opened by a scanner, and also can be accessed by a keyed PIN or manual keyed entry.
To open quickly and easily, the safe is supported by compressed gas struts. Upon unlocking the safe, these struts will activate to silently open the gun safe – allowing to easily grab it with one hand just after opening the safe when needed.
With a heavy duty steel construction, this handgun gun safe weighs a very reasonable 12 pounds. At just over 12 inches along its greatest side, it would be an ideal candidate for storing in a nightstand, bedside table, desk drawer, or any other container for easy access.
This safe offers enough space to hold one or two defensive handguns and important accessories. It is an ideal gun safe for personal defense at home or when traveling.
Product Specs
One potential drawback of the gun safe is its reliance on AA batteries. Not having support for an external power source means that you will always have to be on top of battery maintenance and replacement.
Of course, it can always be accessed through the backup key in event of a failure, but that is not a situation you want to be in during an emergency.
As part of a whole security system, an easy access gun safe like this one is an important part of the equation.
​It is highly recommended to have a high quality gun safe similar to this one even if you have a full gun safe or gun cabinet. However, unless you own only one handgun, it's likely that you will need more solutions to supplement this gun safe.
Why Buy?
​Stores your ​defensive hand gun ​with​out fail.
Why You Should Invest in a Gun Safe
​Because a gun safe can represent a significant investment, it can be easy to put it off in favor of more "fun" purchases. However, it is best to consider of owning a gun and to plan for it accordingly. A gun safe can protect you in more ways than you think.
​Regardless of your stance on who should and shouldn't be allowed to access a firearm, gun owners tend to agree that to safely own a gun requires certain responsibilities. One of these is to keep it out of the hands of people who aren't authorized to use it.
Gun safes and gun cabinets offer a high level of security, gun storage options, and settings. They are bolted or locked into a stationary area. This makes it harder for children, burglars, intruders, or even mentally unstable people to access your arsenal.
Your Insurance Will Require it
A very important part of being a responsible gun owner is to have your weapons fully covered by an insurance company. As far as most insurance companies are concerned, locking your weapons in a good, reliable gun safe is a non-negotiable aspect of your gun insurance policy.
On that note, other than getting one of the best gun safes available in the market, you can also make sure that your weapons are safe from other dangers such as natural disasters by insuring them with a homeowner or renters policy.
May Be Required By Law
​​Although the Supreme Court has found it unconstitutional to require all firearms to be inaccessible at all times, laws still stand which require the safe storage of unused firearms.
Depending on local and state gun laws, you may be required to safely keep unused firearms – and a gun safe is a most generally accepted way to do that.
In addition, there may be certain restrictions depending on which types of weapons you own. For instance, owners of firearms regulated under the National Firearms Act (silencers, short-barreled rifles, and shotguns, etc.) are required to keep the weapons secured and inaccessible to all who are not legally authorized to be in possession of them.
Things to Consider Before Buying a Gun Safe
​Your personal situation will dictate which quality gun safe fits your needs best. When you're buying a gun safe, you will need to consider several different factors such as which types of weapons and valuables you are storing, how much you are willing to spend, and what type of safe your living situation can support.
Different Types of Weapons to be Stored
​For instance, if you are a handgun shooter or collector only, there are gun safes dedicated to the storage of handguns which are both smaller and less expensive than traditional gun safes. A single handgun is even easier to save in a handgun safe, often even in a nightstand handgun safe or vehicle glove box.
Obviously, long weapons will require a little more work to save than a handgun safe. Storage of multiple long weapons will require a traditional long gun cabinet or gun safe rather than a handgun safe. It's important to look at the gun storage capacity of the gun safe, also.
Lock Types
Far from the old stereotype of a gun safe with a rotary dial, there are a number of different types of safes locks available today. Each has its own advantages and disadvantages.
Keyed Entry
Most gun safes will include a backup key or two as a way to access the gun safe in the event that there is a failure of the main mechanism. These keys are generally not meant for speedy access and should be kept in a secure place themselves.
Gun safes that have a simple lock entry generally have less security and are less robust than others.
Mechanical Lock
Electronic Keypad
An electronic lock keypad is generally reliable and efficient when produced by a quality manufacturer. Entry to these electronic gun safes is neither too slow nor too fast; however, it is good to practice entering your combination lock many times with the electronic lock to make sure it can be done under stress.
As with all electronic locks, they are reliant on battery maintenance to continue working. Make sure to keep your keys in a safe, known location – it's no fun being locked out of your safe because the batteries failed and you lost your backup keys to your electronic lock!
Keyless Entry
These gun safes are very fast, convenient, and secure. There is no combination lock to learn or keys to find (other than your backup which itself should be secured). Push a button and the safe opens.
The biggest issue tends to be the reliability of the fingerprint scanner, particularly with less expensive units. Reading a human finger is a complex process, and the optical scanners can be sensitive to outside interference. Since the human finger naturally produces oil, this can be a problem if the sensors are of poor quality or not properly maintained.
RFID gun safes have the same idea of instant, keyless entry to authorized persons but utilize different technology to get there. By utilizing a unique combination of different short-wave radio frequency signals, the reader will automatically recognize a chip in close proximity and unlock.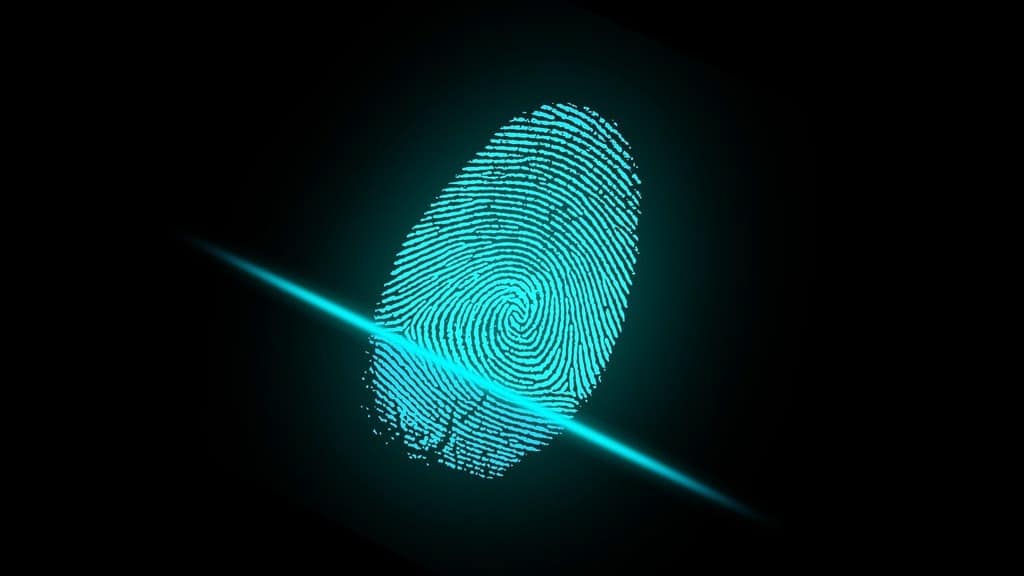 RFID technology is generally considered safe and reliable – it is used in security devices all over the world. It is less prone to malfunction than other fingerprint scanners are.
However, it does require that a chipped device be carried at all times in case of an emergency, and that anybody who finds a chipped device (such as a child) has the same potential to open the safe as any authorized person.
In general, both quick access biometric lock and RFID gun safes offer alternative methods of entry such as combinations and backup keys. Make sure to do the research before buying and decide which handgun safes features are right for you.
Fire Rating
​Protection against fire is one of the topics we considered heavily in our top safe reviews, and there's a reason for that. The importance of a safe or handgun safes is to keep your valuables safe.
Although it is highly advised to have the best fire resistance you can afford, the fire rating is one area of frequent compromise. You can get a high quality safe that has only 30 minutes of protection against fire versus 2 hours, it sometimes makes sense to get the one you can afford so that you'll at least have something.
Consider what you're protecting and how valuable it is to you. If your gun collection is valued several or many times what the safe or handgun safes do, it might make sense for you to get the best gun safe available. Remember that even if you are fully covered in the event of a fire, some weapons are special and there are some things that even insurance can't replace.
Features of a Good Gun Safe
​When looking for a gun safe, you don't want to be confused about some specifics of gun safes. You'll want an understanding of different features and options will help you pick the model that fits your needs best.
Amount of Gun Storage Space
​When you buy a gun safe, you only have so much interior volume available designed to hold guns and accessories. You can't make the interior of the safe any larger, but you can use the interior space more efficiently to hold more.
A nice feature to have is adjustable shelving and barrel rests. This allows them to place the shelving at the height they need to fit all of their guns appropriately.
If you need to maximize the space in your safe, you'll need a gun safe with door storage pouches. Door storage pouches are another nice feature to maximize space inside your gun safe. They will often have many pouches to hold handguns, with other larger pouches dedicated to shooting supplies, magazines, or other small items that must be stored.
If your safe model doesn't have any of these, it may be possible to buy it and install it so the interior space is enough to fit all your weapons and valuables, but it's definitely a plus if it comes from the factory.
Conclusion
​Keeping your guns secure is an important responsibility of any weapons owner, and can represent a real investment. Although it can be overwhelming, simply understanding what you're looking for in the best gun safes can alleviate some of the stress and help you make the right decision. Remember to stay safe and practice good firearms use!