​As responsible firearm owners, safe storage of our firearms is something we must all consider. A good gun safe is part of a solid investment for your household, and also protects the investment of your firearms from damage and theft.
Our Top Picks for the Best Gun Safes for Home Use
​If you're looking for ​the top gun safe that will last you for a long time​, here is our list of the 3 best rated gun safes. They are durable, secure, and can hold multiple firearms.
Top Overall Safe: Steelwater Extreme Duty 45
Top Cabinet: Homak Security Cabinet
Top Biometric Safe: VaultTek VTi Biometric Safe
Out of the safes we reviewed, it was a tough choice to narrow it down to the best home safe for guns. In the end, the Steelwater Extreme Duty 45 was the favorite.
With a 2 hour fireproof rating and the ability to hold up to 45 long guns, this safe is built to last a lifetime and store any gun you might own (along with additional gun equipment).
​The Extreme Duty​ 45 safe is highly reinforced and has several safety features, making it our top pick as one of the best gun safes.
Reviews of the Top Safes for Guns
​Because there are so many options out there, we've created a comprehensive view of the best options. Not everybody has the same needs, so we've gone in-depth to talk about the great features of each of these safes and help you pick the right one.
Best Gun Safe: Steelwater Extreme Duty 45
To begin, we have picked from the best available – the E.M.P Proof Steelwater Extreme Duty 45 Fire Protection 120 Minutes. At its price, it requires a significant investment. However, we'll break down all of the features that make it worth the cost (and give you something to compare the other safes to).
This particular model of the Extreme Duty safe line is a behemoth for sure – at over 6 feet tall and a shipping weight of over 1,200 pounds, you'll probably need to work with a professional safe moving company to get it installed.
Although not cheap or light, there are several benefits to a safe of this size and bulk. The safe has a capacity of 45 long guns, in addition to handguns and other accessories stored on the various shelves and in the door pockets provided from the factory.
The biggest reason for choosing this safe over others is the incredible 2 hour fireproof rating at a heat of over 1,800 degrees. Fire and smoke can both damage guns irreparably. Just the heat alone can affect the critical temperatures of the metal and make a gun unsafe to fire.
The Extreme Duty safe has a heat-activated seal which will expand and fill any gaps in the case of a fire. This insulates the guns inside from the effects of fire and heat, and even keeps out damaging smoke. The difference between a 1 hour rating and 2 hour rating might mean saving your entire gun collection.
As far as physical security, this safe is highly reinforced. The walls of the safe are made with heavy 9 gauge steel, thicker than many other safes. The entire front door, and critical other points, are reinforced with ¼" steel. The critical components of this safe are strong enough that they are literally bullet proof.
The safe is additionally reinforced with longer locking bolts, increasing the shear strength and physical resistance of the door.
To begin, we have picked from the best available – the Steelwater Extreme Duty 45. At its price, it requires a significant investment. However, we'll break down all of the features that make it worth the cost (and give you something to compare the other safes to).
This particular model of the Extreme Duty safe line is a behemoth for sure – at over 6 feet tall and a shipping weight of over 1,200 pounds, you'll probably need to work with a professional safe moving company to get it installed.
Although not cheap or light, there are several benefits to a safe of this size and bulk. The safe has a capacity of 45 long guns, in addition to handguns and other accessories stored on the various shelves and in the door pockets provided from the factory.
The biggest reason for choosing this safe over others is the incredible 2 hour fireproof rating at a heat of over 1,800 degrees. Fire and smoke can both damage guns irreparably. Just the heat alone can affect the critical temperatures of the metal and make a gun unsafe to fire.
The Extreme Duty safe has a heat-activated seal which will expand and fill any gaps in the case of a fire. This insulates the guns inside from the effects of fire and heat, and even keeps out damaging smoke. The difference between a 1 hour rating and 2 hour rating might mean saving your entire gun collection.
As far as physical security, this safe is highly reinforced. The walls of the safe are made with heavy 9 gauge steel, thicker than many other safes. The entire front door, and critical other points, are reinforced with ¼" steel. The critical components of this safe are strong enough that they are literally bullet proof.
The safe is additionally reinforced with longer locking bolts, increasing the shear strength and physical resistance of the door.
​On the inside of the safe are extra amenities for the user. The safe features reinforced metal shelving units which will not wear or weaken under the weight of guns, ammo, or heavy accessories.
The safe is equipped with electrical and USB outlets, and automatic LED lighting that activates when the door is opened.
Product Specs
When having a safe installed, it is common practice to have it bolted into concrete to make it impossible to remove.
This safe comes with 4 holes already drilled for this purpose, reinforced to prevent bending or breaking the bolts. Re-locking mechanisms also keep the safe secure in case the main lock is broken.
A safe of this size and cost requires planning, but ultimately is a small investment to properly protect years (and even generations) worth of firearms.
Because of all the additional safety features, this is a safe that you could feel good about using to store all of your valuables. Important legal documents, family photos and heirlooms, and valuable collectors' pieces could all be safely stored along with your firearms. Knowing that the safe has 2 hours of fire rating will give you great peace of mind about your valuables.
Why Buy?
​Reinforced protection with the highest fire security system in the market.​
Best Gun Cabinet: Homak Security Cabinet
The Homak 8-Gun Security Cabinet, Gloss Black, HS30103660 is a solid and sturdy gun cabinet that allows the user to store up to 16 guns. For new gun owners, this safe is guaranteed to offer the protection your firearms need.
Homeowners like the cabinet because of its size and storage capacity. The door comes with a full-length piano hinge. This increase in size makes it more durable than competing cabinets. Thus, the gun cabinet is a vault that is designed for gun owners who want a long-lasting peace of mind.
Homak's cabinet comes with two individually coded keys that can be used to access the safe at any time. Inside the cabinet is a section where pistols are accessed. Another section is used to store rifles, shotguns, and other long weaponry. The cabinet is easy to access and is optimized for gun storage.
Competing gun cabinets are capable of having 2 or 3 point locking systems. The Homak gun cabinet has a unique 4 point locking mechanism. This new feature makes it harder for intruders to pry open the cabinet. If you need extra protection, then Homak's gun cabinet is the best safe worth your investment.
Inside the cabinet, you'll find more internal storage and padding than the competition. Homak's gun cabinet gives you enough room to optimize your space while protecting your gun pieces.
​You should give this cabinet a look if you live in an apartment and need a simple, yet efficient place to store your guns.
Product Specs
Users stated that the gun cabinet is easy to assemble. On average, it takes users up to 2 hours before the safe is ready to be used.
The cabinet can be mounted or bolted in the corner of your room. Making it a space efficient cabinet for those living in small areas.
But, there is one thing you'll have to watch out for. This cabinet's space is too small to be utilized. Sometimes the containers get in the way of the guns when opening it. This safe might not be a good idea if you need an interior that also holds handguns.
The Homak 8-Gun Security Cabinet is a powerful metal gun cabinet that you should consider. Buying this case ensures that your guns remain locked and secure from children, burglars, and other potential threats to your firearms.
Why Buy?
​Large capacity safe ​will prevent your firearms from getting into the wrong hands.
Best Gun Safe Under $1,500: Stack On Extra Large Double Door Cabinet
The Stack-On Extra Large Convertible Double Door Security Cabinet has the most space in comparison to other cabinets on this list. Users can hold up to 31 guns inside of its storage. This product is great for users that want a high-end gun locker.
One feature that's worth mentioning is its dual doors. This gives the user more organization and enough room to differentiate different sets of guns. While it has a compact exterior, its interior provides the highest amount of storage.
We've noticed four removable steel shelves that come with the product. Use the shelves to store jewelry, ammunition, and other valuable gun equipment. The Stack-On Cabinet offers a high level of security and Is used to keep your accessories and firearms out of harm's way.
This gun cabinet is great because of the reinforced steel door. The door is durable enough to prevent children from accessing your firearms. In fact, it's steel construction is proven to stop bacteria, dust, and other environmental threats from reaching your guns. Give this gun a look if you want something with enhanced durability.
And the convertible cabinet selection is another feature users love. Most cabinets have only one door which limits their safe's storage capacity.
However, the Stack-On Security Case gives the user an organized and safe location to keep their firearms. If you want the extra space and efficiency, the Stack-On cabinet will do the trick.
Product Specs
Gun owners like the barrel rest that are found inside the cabinets. The rests make it easier for rifles to be stored without running into other guns.
Stack On's backrests won't deteriorate over time and offer the best space for your rifles and other long firearms.
However, users found fault with the safe's mounting system. Stack-On's safe requires screw installation from the outside of the cabinet. You'll need a two person assembly, and you'll need a 360-degree access when mounting the device. We advise that you set your cabinet up before placing it in areas with tight spaces.
We think that the Stack-On Extra Large Convertible Double Door Security Cabinet is the best choice for advanced gun owners. This gun display cabinet has a lot of storage and prevents your children from reaching it.
Why Buy?
​Massive storage space for your all your valuables.
Best Gun Safe Under $1,000: Stack On A-40
We've chosen the Stack-On A-40-MB-E-S Armorguard with Electronic Lock safe for the under $1,000 category because it has a good spread of features and is a good general-use safe that will fit the needs of many users.
To find the best gun safes under $1,000, you will have to make some compromises on different features and their strengths. That's not to say you can't still get great choices in your price range – just that the features may not be as highly rated as those higher price ranges.
The safe has a capacity of 40 long guns at maximum – although this will require removing the shelves on the right side of the safe, so keep that in mind when considering this purchase. If you wish to keep the extra storage capacity of the shelves, the safe will hold around 20 long guns – which is still more than adequate room for many shooters.
From the factory, the safe is provided with door storage pouches. These allow you to store a number of handguns, ear muffs, ammunition and magazines, or any number of other accessories. This is a great feature because many safes don't have this from the factory, and to add an aftermarket door storage system can cost $100 or more.
The safe and barrel rests are fully carpeted to protect the barrels of your gun from damage. The shelves are also adjustable for height to fit a variety of long guns.
Some guns, like AR-15s and lever action rifles, are on the short side and might need a shelf lowered for them.
The adjustability lets you set it up to your needs, but it might require some planning and playing around with to find the right configuration.
The A-40 is rated for 30 minutes of fire protection at 1400 degrees, as verified by independent party testing. Additionally, the main door is lined with fire retardant material and the lining of the safe will expand under heat, sealing the safe and protecting the guns.
Product Specs
30 minutes of fire protection may be less than other safes offer, but it is still a high degree of protection and might be a worthwhile compromise. 30 minutes might be enough to protect your valuables until the fire can be controlled.
The Stack-On A-40-MB-E-S Armorguard with Electronic Lock safe uses an electronic combination keypad for quick access to the safe. It uses true a multiple-point locking design to prevent the door from being forced open. 1.5" locking lugs provide plenty of bearing area to create high resistance strength.
Compared to the Steelwater Extreme Duty safe we reviewed earlier, this safe has comparable features but not to the same extent. For example, it holds fewer long guns, has a lower fire rating, and features fewer locking points.
Although this safe may not feature top-of-the line features in this regard, the security is does provide is very important. This safe is a very good compromise if your budget can not exceed $1,000.
Why Buy?
Heavy duty, economical safe for ​a not so hefty price tag.
Best Gun Safe Under $500: Barska Large Biometric Safe
For safe storage, quick access, and a reasonable storage size, we recommend the Barska Large Biometric Safe.
Under $500, you may have to make some tough choices on what features are important to you and do some diligent searching to find the option that provides the most. This price range does create a lot of restrictions, but there are many working-class people for whom even this price limit is a stretch.
As far as fire rating goes, this safe would be considered more of a "cabinet" and is probably not sufficient for protecting your firearms from any significant fire or extended period of extreme heat. It has a rather thin and simple sheet steel construction that is not especially designed for heat insulation.
The safe does feature a robust 5-point locking system to prevent physical damage, meaning it is not likely to be forced open. However, it does not feature more sophisticated features to protect from attacks targeted at the interface and locking mechanism.
In general, this means that the safe is great for keeping firearms out of unauthorized hands and preventing most routine theft attempts. However, it would generally be insufficient for fire protection and does not have too many security features to dissuade knowledgeable and well-equipped criminals.
However, this safe does have many advantages. It is lightweight and relatively mobile, so it can be moved and installed by the user with relative ease.
​It is supplied with mounting hardware, and is configured such that it can be mounted on the floor or up on a wall – such as in a closet, garage, or anywhere of your choosing.
The inside of the safe has room for a small assortment of long guns. It is sold with removable shelves that support the storage of a small number of handguns, some ammunition, and other necessary accessories.
Although it does not have a huge internal capacity, it is more than sufficient for the cash-strapped shooter with a couple of guns to secure.
Using a biometric fingerprint scanner, the safe can be accessed quickly if needed. It is capable of storing 120 fingerprints, so a number of authorized users can be added for access to the safe.
Additionally, each user can scan multiple fingers and multiple prints of the same finger to increase reliability.
Product Specs
If you are nervous about the reliability of the fingerprint technology, the Barska Large Biometric Safe has a number of alternative methods of entry. It has a digital keypad which supports a user-created pin, and can also be opened with two provided manual keys. The keypad works on standard AA batteries for easy replacement.
One cool additional feature is the ability to program the safe for silent operation. Most digital keypads beep when a code is entered or the safe is unlocked, which is good for user feedback in entering the PIN. However, these high-pitched beeps are very audible and may give away your position.
For less than $500, this safe makes some compromises, but retains a number of very important features. It is a great intermediate option for somebody on a tight budget who is just starting to collect firearms or only has a small number to store. The light weight, low cost, and flexible mounting also make it an ideal choice for apartment living or frequent movers.
This safe is a great combination of safe storage, quick access, and convenience for the price.
Why Buy?
Effiicient, necessary features for a fraction of the cost.​
Best Gun Safe under $400: Stack-On Double-Door Steel Cabinet
If you have a collection of firearms and are looking for an affordable storage solution, the Stack-On GCDB-924 10-Gun Double-Door Steel Security Cabinet is a great option. Stack On designed their cabinet to meet these growing demands of gun owners and provide enhanced safety from unwanted usage.
The cabinet has enough capacity to store up to 10 guns. Inside the cabinet is three different sections. The center section gives you enough space to store up to two long rifles. In the left and right section, users are allowed to store up to 7 other guns or use the rest of the cabinet as storage space.
Stack-On's 3 point lock is a defining feature of this cabinet. The locks are located on the top, center, and bottom of your cabinet. Use the key provided to open the locks and access to your firearms. Gun owners like this product because it provides a safe place to store their guns after use.
Another feature is its protective covering. Most gun safes tend to fail because their material can't stop the gun from moving.
The Stack-On Gun Cabinet comes with thick rubber padding, and barrel rests to keep your rifles in position while in storage.
Overall, consumers like this gun cabinet because it can be mounted easily.
Product Specs
There are mounting holes located on the back of the cabinet. You can mount it on the wall or the floor. Stack-On suggests that users mount their cabinets to increase their utility and safety.
Plus, Stack-On's interior is designed to give your rifles an ample amount of space. The cabinet gives at least 3 inches of room to protect the gun's from hitting each other.
For people wanting their guns organized, Stack-On is the right choice. The only flaw comes with the appearance of the cabinet. On rare occasions, consumers would find dents on their cabinets after buying them. Check your gun cabinet for these issues and get a replacement if necessary.
Overall, the Stack-On GCDB-924 10-Gun Double-Door Steel Security Cabinet is an affordable steel gun cabinet in the market. Buy this gun safe if you want something that can store your rifles until an emergency happens.
Why Buy?
Great​ mountable storage safe for the pric​e.
Best Gun Cabinet Under $200: American Furniture Display Cabinet
If you're looking for a cabinet that is affordable and is also something that can be a nice display, the American Furniture Classics Glass Door Display Cabinet is a good option. While it's a wooden gun cabinet, it has a few extra features that make it optimal for storage.
Gun owners who want a safe that has an antique and polished design should look at this product.
American Furniture designed this cabinet for those wanting a vintage feel. Its solid wood construction gives your storage an appealing look. The product is a perfect blend of wood and glass and is great for those wanting to see their stored firearms.
​Overall, this is very easy to assemble. Electric gun safes are complicated and can take hours to work properly. But, with the American Furniture Gun Cabinet, you'll spend at least an hour before your guns are displayed.
​The gun cabinet is glass covered, which creates an appealing gun display. Users like the cabinet because they can see their guns right in front of them.
The glass covering is durable and is a great glass gun cabinet for users on a budget.
Speaking of budgets, this cabinet won't break the bank. If you want a gun cabinet that's inexpensive and efficient, then the American Furniture Classics Glass Door Display Cabinet is the right choice for you.
Product Specs
A downside to this safe is that it can be hard to prevent dust and other particles from reaching inside the safe.
Invest in some protective cloth or other accessories to keep your guns safe from outside threats.
Still, we think that this is the best home gun safe made from wood. It provides an appealing and safe display for your guns. Also, it keeps your rifles safe and in position when they aren't in use.
If you want an antique gun cabinet that will keep your guns in a safe and protected place, consider this one.
Why Buy?
​Cheapest display case for when you want to show off your firearms.
Best Gun Safe for the Money: Stack-On 10
Sometimes when picking the best safe to secure your firearms, it's about the one that you can afford rather than the "best one". For our best bang for the buck model, we recommend the Stack On GCWB-10-5-DS 10.
In this case, although the Cabinet does meet the legal definitions of a safe, it is referred to as a "cabinet". The major difference between the two is that a gun cabinet is not fireproof and has fewer physical security features.
Gun cabinets do have significant advantages over gun safes. You can get much more storage space for a much lower price, which is important if you're on a budget. Cabinets are also significantly lighter, small enough that one person can often install them into a house.
The Stack-On is the best cheap gun safe and also the best long gun safe for the money. It has a capacity of 10 long guns max, although many users may find that the practical capacity of the safe is closer to 7 or 8 long guns.
A steel shelf at the top supports ammunition and accessories, or is removable to store long-barreled guns in the safe.
To protect the guns from scratching and scuffing, the cabinet has a foam bottom and foam-padded barrel rests.
In terms of physical security, the Stack-On cabinet is designed to keep unauthorized users from accessing it. The cabinet is more than sufficient for keeping out children or prohibited users, as well as satisfying legal requirements for safe storage of a firearm.
​The safe uses unique double-bit keys, which are provided. The lock engages at 3 points and is robust enough to dissuade further entry in most cases. The safe can also be bolted down for extra security. All things considered, however, the security on this safe probably is not enough to deter an experienced thief with tools and time.
Product Specs
Additionally, remember that this safe has few features for protecting your guns inside from damaging disasters such as fire, smoke, or even flooding.
Overall, we consider this the best safe for the money because of what you get for the cost. Keeping guns out of the hands of unauthorized users is the most important aspect of safe gun storage, and with this cabinet you can easily satisfy that requirement.
The cabinet can store a typical number of hunting, sporting, and self-defense firearms and takes up little space in the house.
On the other hand, if you're looking for additional safety and security, you may consider investing in a safe with more features.
Why Buy?
Heavy duty protection with the ​balanced amount of storage​.
​Best Biometric Gun Safe: VaultTek VTi
Biometric safe technology helps to eliminate one of the common issues with safe storage – quick access when needed. By storing and recognizing a user's fingerprint, the safe can open instantly at a touch while remaining shut to unauthorized users. The Vaultek VTi Full-Size Biometric Safe is a high-technology safe packed with features for the user.
In addition to a biometric mechanism, the VTi features several other methods of entry. A backlit keypad allows a user to type in a code. Additionally, a bluetooth smart key and 2 manual keys are provided with the safe. Because reliability is a common concern with buyers, these features allow a quick back-up option.
The safe is bluetooth compatibility not only with the included key, but a unique app for monitoring the system as well. From their phone, the user can check the battery of the safe, enable or disable certain functionality, change fingerprint access settings, and even receive tampering alerts.
The battery is actually re-chargeable with an included Micro-USB kit. It has a battery life of around 3 months, and can also be left plugged in for a constant power source.
For such a small safe, the VTi has a number of additional security features. It is provided with mounting screws as well as a steel security cable to secure it in your home. The safe also has active features to resist prying and forcing it open, as well as the tampering alerts mentioned earlier.
Inside, there is enough room in the safe for 2 full-sized handguns and few additional accessories, such as extra magazines or a flashlight. For smaller compact or sub-compact handguns, the safe may be able to fit as many as 3 or 4.
The safe is lined with non-absorbent closed-cell padding, which protects your guns during storage and does not hold on to moisture that can cause problems with rust.
Product Specs
It also features an automatic internal LED that activates when the safe is opened.
The capacity of the safe is more than enough for storing an entire defensive handgun set-up for one or two people, and all the additional accessories. However, it will likely not be enough to store additional firearms (nor would it generally be advised to store your other firearms where they could get in the way of your defensive guns).
In this regard, this safe is best used for the person who only has 1 or 2 handguns, or is willing to dedicate a safe just to their most important defensive guns. In this way, it would make a great complement to a larger gun safe or cabinet where other guns are stored.
If you are the kind of person who only has one or two handguns and wants to find the most efficient way to store them, this may be the safe for you.
Why Buy?
​Fastest reliable access for urgent situations.
Best Long Gun Safe: Winchester Big Daddy
Winchester is one of the oldest brands in the American shooting sports industry, and they are well trusted for the quality of their products. So, it makes sense that they would provide a highly rated long gun safe for shooters and firearm collectors.
The Winchester BD-5942-36-10M Win Big Daddy Series lives up to its name. At 5 feet high and 3 feet wide, it is indeed a "big daddy" of a safe. It features carpeted, protected storage space for up to 42 long guns. Although there are other safes out there that will claim similar or even superior long gun storage capacity, that is usually a maximum number based on an ideal scenario where all guns fit perfectly.
Many shooters know that that doesn't happen, and guns with extra requirements (such as large scopes, bipods or magazines) might take up 2 spaces of their own, reducing the actual capacity of the safe. The Winchester Big Daddy is built with extra-wide staggered gun rests, to truly give each space the size that it needs.
Although we are rating this the top long gun safe, the Big Daddy does additionally have accommodations for a small number of pistols, as well as all of your needed ammunition and accessories.
Due to its overall height and uninterrupted storage space for long guns, all but the longest guns can be secured in this safe. Hunting shotguns, tactical rifles, and historical rifles can be challenging to store safely due to their unusual length. The Big Daddy safe will store them with no problem.
The Big Daddy safe is also fireproof for 75 minutes at 1400 degrees. As we covered with the Steelwater and Stack-On safes, fire protection is very important for securing your firearms and every extra little bit of protection helps. 75 minutes is a very good fire rating and gives your firearms a good chance of making it through unharmed.
Like some of the other safes covered, the Big Daddy has an expanding seal which activates in heat (at 212 degrees Fahrenheit) and prevents damage from heat and smoke.
Like the Steelwater Extreme Duty safe, the Big Daddy features an automatic re-locking feature to keep the safe locked in the event of a break-in or lock tampering. The lock is hardened and impact-resistant for durability under attack.
Product Specs
The safe door locks with a series of 1.25" steel bolts in 3 directions around the safe, preventing prying from any direction. The construction is 12 gauge steel which is held together with continuous seamless welds. This means no inconsistencies or weak points in the welds which could be exploited to crack the walls.
The Winchester BD-5942-36-10M Win Big Daddy is a little lighter than the Steelwater safe covered early, weighing in at over 800 pounds. Lighter in this case may be a relative term, as it's likely you will still need to work with a professional save company to move and install the unit permanently.
This is probably not a safe you want to plan on being able to pick up and move with you. As we've said earlier, high security safes require some financial investment and planning.
If you really want the best safe for long guns for your security though, the Winchester Big Daddy is a great option. It provides plenty of storage capacity and numerous safety features to protect your entire collection.
Why Buy?
A highly rated long gun safe from a long running highly rated brand.​
Best Fireproof Gun Safe: Steelwater Extreme Duty 22
Assuming that you are interested in the best fireproof safe for your money without the additional storage capacity of the 45 model we've recommended this one for you.The E.M.P Proof Steelwater Extreme Duty 22 Fire Protection 120 Minutes just has to be your best bet.
If this safe looks familiar, it's because it's the same line of safes at the Extreme Duty 45 that we reviewed earlier in the list.
We've included this model separately because there is a huge cost difference between the 45 gun safe and this smaller 22 gun safe.
This safe features one of the highest fire ratings of any safe on the market.
It is independently tested to withstand 2 hours at a heat of over 1,800 degrees Fahrenheit.
What makes the safe so fire-resistant is its heavily reinforced construction.
The safe is made of heavy duty 9-gauge steel, which will naturally take longer to heat up than will 12 or 14-gauge steel.
Additionally, layers of fireboard line every part of this safe.
Product Specs
The walls and door of the safe feature 4 layers each of fireboard. Additionally, the interior of the safe is lined with ⅛" of fire barrier. Of course, as we discussed with the other Extreme Duty safe, this model also has a number of physical security features which prevent breaking in.
It features a hardened face plate, internal re-locking mechanism, and 20 steel locking bolts.
Why Buy?
The same amount of fire protection as the Extreme Duty 45 ​for a better value.​
Best Nightstand Gun Safe: GunVault SVB500 SpeedVault
The Gunvault SVB500 Speedvault Biometric by GunVault is a little bit of an unorthodox suggestion, but it provides a unique way to access your firearm quickly.
If you keep a gun in your nightstand for home protection, you want to be able to access it quickly. The best bedside gun safe is the one that securely holds your firearm but allows you access instantly.
Additionally, GunVault is a well-known name and is one of the best gun safe brands.
The safe stores your firearm in a ready position and opens with hinged access so it can be readily grabbed.
The SpeedVault comes with a mounting bracket to be mounted directly to a wall or piece of furniture.
​Mounted to your nightstand, the SpeedVault allows the user to access their firearm directly from their bed with a single touch.
​With the included mounting bracket, the safe could also be mounted underneath a desk, bed, table, or any other piece of furniture to be accessible anywhere in the house
Product Specs
​In addition to the biometric locking mechanism, the safe includes two backup keys for alternate access.
The quickest way to access the SpeedVault is with the biometric scanner which will read your fingerprint and unlock the device in under a second.
​The drop-down door drops into a position where your handgun is already naturally located for your hand to grab. Additionally, the built-in light will automatically activate.
​The safe is constructed from 18 gauge steel, and the interior is lined with padded foam to protect your firearm. It is large enough to hold any standard duty-sized handgun.
Why Buy?
Compact and competent, this ​​is best ​for easy access use on the tightest of situations.
Best Small Gun Safe: Hornady RAPiD 2600
The Hornady RAPiD Safe 2600KP with RFID Technology at less than one foot across its largest dimension, is a truly compact safe meant for storing a defensive handgun. Its padded interior is just large enough to allow the storage of one compact handgun (the 2700 will fit a full-sized handgun) and small accessories, such as an extra magazine or flashlight.
Hornady, like Winchester discussed above, has been a recognized name in the shooting industry for decades. By branching out into other firearm accessories, they hope to foster a strong shooting market while encouraging safe and effective firearms handling.
The RAPiD line of safes is one of Hornady's new product lines, aimed at safe storage of firearms with rapid, reliable unlocking technologies. The safes are designed to hold a defensive firearm and allow it to be accessed instantly and without trouble.
A very unique feature of the RAPiD series of safes is their RFID key system. RFID tags allow instant, secure and keyless entry to the safe, which is spring assisted to pop open upon unlocking. RFID tags have the same speed as biometric safes, but without the inherent difficulties of scanning unique fingerprints.
The safe can be programmed to recognize 5 different RFID tags, which come in a number of forms. The safe comes with a wristband, key fob, and two stickers which are all equipped with RFID functionality to access the safe. The safe also supports PIN entry through a keypad on its safe, as well as manual keyed entry.
Because of the small size of the RAPiD 2600, it is ideal for travel and discrete storage. It is easily small enough to take in a suitcase or backpack on a trip, and also meets TSA requirements for safe storage of a firearm in luggage.
The safe is provided with a steel security cable which can be looped through the interior and then attached to a fixed point of reinforcement. This is a great method to secure your firearm in a vehicle when entering a place where you cannot carry, such as a post office or government building.
Using both AC power and AA batteries provides the user the ability to mount it to any power outlet or use it on the go.
​Although the safe is small, it is very secure. It passes industry standard tests for pry resistance, drop tests, lock strength, and child resistance. When properly restrained (such as with the steel cable) there is no worry about the safe being vulnerable to attack or theft.
Product Specs
Because of the pry resistance and the RFID technology, this safe is perfect for somebody who wants their gun within easy access of themselves but not their children.
The safe is compact enough that it can be stored in a vehicle, bag, nightstand, closet shelf, or any other place you want to discreetly store it.
At a low cost, the Hornady RAPiD Safe 2600KP is one of the best small gun safes to store a single defensive handgun. It comes with everything you need to use it effectively. It can easily be stored anywhere in your home, car, or anywhere on the road with you. Because of this, the RAPiD is considered one of the best home gun safes.
Even if you have your main gun safe needs handled, the RAPiD is a great complement to keep your chosen self defense firearm ready to go without the hassle of breaking into your big long gun safe.
Why Buy?
Unique RFID access safe makes it impenetrably easy to open​​.
Best Fingerprint Safe: SentrySafe QAP2BEL Biometric Lock
The SentrySafe QAP2BEL with Biometric Lock is a relatively compact safe for storing your defensive handguns. It is opened by a fingerprint scanner, and also can be accessed by a keyed PIN or manual keyed entry.
If you are looking for the best fingerprint gun safe, you want a safe that is easy to open and completely reliable. It does not need to hold all of your firearms, but needs to hold the most important ones and let you get to them without fail.
To open quickly and easily, the safe is supported by compressed gas struts.
Upon unlocking the safe, these struts will activate to silently open the safe – allowing the user to easily grab it with one hand when needed.
Made from solid steel, the safe weighs a very reasonable 12 pounds. At just over 12 inches along its greatest side, it would be an ideal candidate for storing in a nightstand, bedside table, desk drawer, or any other container for easy access.
This model is sized to hold one defensive handgun and important accessories.
It is an ideal safe for personal defense, at home or when travelling.
One potential drawback of the safe is its reliance on AA batteries.
Product Specs
Not having support for an external power source means that you will always have to be on top of battery maintenance and replacement.
Of course, it can always be accessed through the backup key in event of a failure, but that is not a situation you want to be in during an emergency.
As part of a whole security system, a quick access fingerprint safe like this one is an important part of the equation.
​It is highly recommended to have a safe similar to this one even if you have a full gun safe or cabinet. However, unless you own only one handgun, it's likely that you will need more storage solutions to supplement this one.
Why Buy?
​Stores your ​defensive hand gun ​with​out fail.
Best Gun Cabinet for the Money: Goplus Storage Cabinet
Go Plus designed the Goplus 2 Key 3 Gun Rifle Storage Cabinet Safe Rack Pistol Wall Shotgun Security for minimalists who have a few firearms. It has a storage capacity of up to three guns. Each of the guns is protected by thick padding to keep the weapons in position. For new gun owners looking for the best budget gun safe, this cabinet is perfect for you.
One thing that we like is the 2 point locking system. Most cabinets at its price range have only one system. Because of this, the go plus cabinet is a great source of protection and helps your guns stay safe. Get this safe if you need a simple, yet a high level of gun protection.
The panel has an enhanced thickness of 1.8mm. This means that burglars will have a hard time prying open your safe. Due to its steel construction, the gun cabinet offers more security than the competition. Look at this safe if you want a thick door that won't be destroyed by burglars or natural causes.
​There's no better gun cabinet than the Go Plus cabinet, especially if looking for the best value gun safe. Consumers like the product because it has an extra section for ammunition. You can store extra bullets and shotgun shells inside of the case right next to your rifles. For those who want a safe place to contain their bullets, Go Plus has you covered.
We've noticed the safe's mount in feature. Placed on the back are a few holes that can be placed on a wall or the ground. This gives users the ability to keep their guns out of children's reach.
Try this cabinet out if you want complete control over who accesses your firearms.
​The door comes with two locks and two separate keys. Use both keys to open the cabinet and access your rifles.
Product Specs
​Users like this cabinet because the keys allow for simple access to their weaponry. The cabinet won't fail like electric lockersand is guaranteed to last a long time in your household.
Consumers across the board complained about the cabinet's low durability.
One thing to keep in mind about this safe is that it has been known to be too weak compared to other safes. We advise that you use this case for ammo storage if it can't properly store your guns and firearm accessories.
We think that the Goplus 2 Key 3 Gun Rifle Storage Cabinet is the perfect alternative for those on a low budget. It gives users the ability to create a small, yet organized gun collection.
Why Buy?
​The ultimate affordable option with all the essentials.​
The Difference Between Gun Safes And Gun Cabinets
​Before diving into the details and each safe review, it's important to understand the differences between safes and cabinets. Overall, safes and cabinets are pretty similar (and most cabinets can be considered safes). That being said, there are two main differences, which we have outlined below.
Pricing
Gun safes are generally more expensive than gun cabinets. Chances are you'll pay up to $1,000 for a good commercial grade safe. This can be a huge barrier for owners with small incomes.
Fortunately, you can buy a gun case and keep your weapons in a secure place.
As we stated earlier, cabinet guns are good for budget gun owners.
You can find a good cabinet under $100. While it may not have the same quality as a safe, it will still work to protect your guns and keep them stored.
Why You Should Invest in a Gun Safe
​Because a gun safe can represent a significant investment, it can be easy to put it off in favor of more "fun" purchases. However, it is best to consider it up front as a cost of owning a firearm and to plan for it accordingly. A gun safe can protect you in more ways than you think.
​Gun safes and cabinets offer a high level of security, storage options, and settings. They are bolted or locked into a stationary area. This makes it harder for burglars or intruders to tamper or destroy the safe.
Regardless of your stance on who should and shouldn't be allowed to access a firearm, gun owners tend to agree that to safely own a gun requires certain responsibilities. One of these is to keep it out of the hands of people who aren't authorized to use it.
The most common example is children. Whether they are your own, relatives, or otherwise just visiting, you don't want to risk a child getting a hold of a firearm unattended. Although this sounds like common sense that everybody should know, the tragic truth is that people continue to die as a result of children and other untrained users being allowed access to guns when they shouldn't be.
Something less commonly considered is the case of adult prohibited persons. These include people who have been declared mentally unsound, convicted of a felony or misdemeanor domestic violence, users of drugs including marijuana (yes, even in states which consider it legal) or many other legally disqualifying factors.
As a gun owner, failing to secure your firearms in the presence of these people can be a serious breach of federal law!
In addition to the burden of a life-changing tragedy, the gun owner themselves can face serious consequences. For instance, if a child or unauthorized user commits a crime or hurts somebody with an unsecured gun, the owner of that gun can find themselves facing both civil and criminal charges! The combined costs of these effects will be far more than the cost of a proper safe.
Overall, the main reason we like gun safes and cabinets is their accessibility. They are easily accessed by the user while still being hard for children to reach. You don't want to leave your gun unattended, especially if you have children in your home. Mounting a gun cabinet or safe to the wall prevents this risk from occurring.
Even if it's expensive, you can always buy a new hunting rifle. Once it's gone, you can't buy back grandpa's target rifle or the rifle you bought on your 18th birthday or killed your first deer with.
All of the same reasons apply to theft, with one more consideration. A large percentage of guns used in crimes actually come from theft, with a shocking number of those guns being unsecured (such as left in an unlocked car). Finding out that a gun you failed to secure was used in a crime is likely to leave a heavy emotional toll – to say nothing of potential charges and suits against you!
May Be Required By Law
​​Although the Supreme Court has found it unconstitutional to require all firearms be inaccessible at all times, laws still stand which require the safe storage of unused firearms.
Although you can carry your handgun with you at home, it's unlikely you carry every firearm you own with you.
Depending on local and state laws, you may be required to safely store unused firearms – and a gun safe is the most generally accepted way to do that.
In addition, there may be certain restrictions depending on which types of guns you own. For instances, owners of firearms regulated under the National Firearms Act (silencers, short barreled rifles and shotguns, machine guns, etc.) are required to keep the guns secured and inaccessible to all users who are not legally authorized to be in possession of them.
Failing to follow this rule is a severe federal offense, and not something to be taken lightly.
Things to Consider Before Buying a Gun Safe
​Your personal situation will dictate which safe fits your needs best. You might be looking for a permanent fireproof safe to protect a valuable firearm collection, or a simple bedside safe to store your handgun for quick access.
You will need to consider factors such as which types of firearms you are storing, how much money you are willing to spend, and what type of safe your living situation can support.
You also need to choose your safe based on your surroundings. Do you have children at home? Do you live in a rough area? Keep these factors in mind when purchasing your first cabinet.
Types of Guns to be Stored
​What types of guns (and how many) you need to store can have a big effect on the type of safe you need.
For instance, if you are a handgun shooter or collector only, there are a safes dedicated to the storage of handguns which are both smaller and less expensive than traditional gun safes. A single handgun is even easier to store, often even in a nightstand or vehicle glove box.
Obviously, long guns will require a little more work to store. Storage of multiple long guns will require a traditional gun cabinet or safe. It's important to look at the storage capacity of the safe, also.
Although they will list the number of guns they can store, this number usually rates the safe at maximum capacity and is based on slim, standard-shaped rifles.
Gun safes aren't light – just consider how many cartoons you've seen where a character gets flattened with a safe dropped on their head
In general, gun safes with good physical protection ratings tend to be very heavy and very difficult to remove. Many sporting goods stores which sell gun safes actually partner with 3rd-party service providers to move and install safes for their customers
Consider that you will possibly need to enlist the services of a professional safe company to install your safe. This will typically include bolting it to the wall or floor of your choice. Consider also what happens if you need to move, especially any significant distance.
Although most gun owners would love to have a king-sized safe permanently bolted down in their garage or gun room, it may not always be the most practical.
If you move frequently or don't plan to be in one place for a long time, you may consider a lighter gun cabinet until you can get somewhere more permanent – or else plan to sell the safe with the house when you move!
Speed of Access
Depending on why you own your firearms, you may want to be able to access them very quickly in a stressful situation. Having your perfect home defense firearm doesn't do much good if you have to manually input the code and then dig through your 64-gun safe to find the one you need.
Mechanical locks are reliable, but they can be slow when you most need to be fast. Other opening mechanisms such as fingerprint scanners and electric keypads are much faster, but some do not consider them to be reliable.
Anything with electronics is prone to failure of course, but these technologies have been tested and used for long enough that they can generally be trusted to speed up ease of access without restricting reliability.
Material Type
​There are a few different materials to consider when selecting a cabinet. Typically, gun safes will be made with metal and cabinets can come in various materials.
Wood
When it comes to cabinets, you can also find some that are made from wood. Wooden gun cabinets are valued for their antique appearance. They typically offer the most accessibility to your weapons. The cabinets are opened via a door or have multiple point lock mechanisms to keep the components safe.
But, wood gun cabinets have one major flaw. Their lack of durability makes it easier for robbers to access them. If you plan on getting a wooden cabinet, get one that has an extra lock to keep your weapons from getting into the wrong hands.
​Overall, it is recommended to get a metal rather than a wooden cabinet. Wooden cabinets are exposed to chemicals and other ailments daily. As time progresses, the wood begins to deteriorate in quality. This results in an unappealing gun cabinet and increases the risk of your firearms not working.
Composite
​Composite materials consist of plastic and are used by military infantrymen during operations. While every piece of plastic isn't military quality, all composite materials reduce weight and are extremely durable.
Users tend to buy composite gun cabinets because of their protective covering. Remember, gun cabinets are durable, but not as much as a gun safe. We recommend that you invest in a cabinet made of composite materials to maximize security and keep your guns in a safe place.
Lock Types
Far from the old stereotype of a safe with a rotary dial, there are a number of lock types available today. Each has its own advantages and disadvantages.
Keyed Entry
Most safes will include a backup key or two as a way to access the safe in the event that there is a failure of the main mechanism. These keys are generally not meant for quick access and should be kept in a secure place themselves.
Some safes will only have a key for entry. Because this is a simple system, it is typically found on low cost and simple safes, especially gun cabinets or safes intended for travel.
Safes that have a simple key lock entry generally have less security and are less robust than others; gun owners on a low budget may find safes of this kind are the only ones in their price range.
Mechanical
Electronic Keypads
​Possibly the most common method of entry for safes today is the use of a mechanical keypad. This may consist of a 10 digit keypad similar to an ATM or telephone, or may use a different combination.
A popular variation for quick use handgun safes is to have 4 buttons lined up in the shape of a hand. In this way, a unique series of finger movements can be recorded and can be inputted without the need to see the different numbers.
This system is generally reliable and efficient when produced by a quality manufacturer. Entry to these safes is neither too slow nor too fast; however, it is good to practice entering your combination many times to make sure it can be done under stress.
As with all electronic locks, they are reliant on battery maintenance to continue working. Make sure to keep your key in a safe, known location – it's not fun being locked out of your safe because the batteries failed and you lost your backup key!
Unlike keyless entry safes (covered next), the safe can be accessed by anybody who can learn the combination, so it is important to keep this information well protected.
Dual Locks
​For gun cabinets, it is recommended that you look for ones with dual locks. You can opt for an electronically locked cabinet, but be careful. These locks are known for failing due to electromagnetic pulses. Because of this, we recommend you obtain a mechanical lock of a dual lock gun cabinet.
Dual lock gun cabinets combine both mechanical and electric cabinets. When one mechanism fails to work, you can use the other one. This ensures that you'll have access to your guns no matter the cause. If you have the money, invest in a Dual lock cabinet to maximize your firearm security.
Keyless Entry (Biometric and RFID)
"Biometric" refers to the reading of unique biological markers of each person to identify them and give them access. Although this can refer to a wide range of technologies (circulatory mapping, retinal scanning, facial recognition), in the context of gun safes these usually mean fingerprint scanners.
The idea with a biometric safe is that all authorized users enter their fingerprints. The computer tracks this information and will automatically allow access to a fingerprint it recognizes, while locking out one that it doesn't.
Biometric safes are very fast, convenient, and secure. There is no combination to learn or key to find (other than your backup key which itself should be secured). Push a button and the safe opens.
The biggest issue tends to be the reliability of the fingerprint scanner, particularly with less expensive units. Reading a human fingerprint is a complex process, and the optical scanners can be sensitive to outside interference. Since the human finger naturally produces oil, this can be a problem if the sensors are of poor quality or not properly maintained.
RFID safes have the same idea of instant, keyless entry to authorized users but utilize different technology to get there. By utilizing a unique combination of short-wave radio frequency signals, the reader will automatically recognize a chip in close proximity and unlock.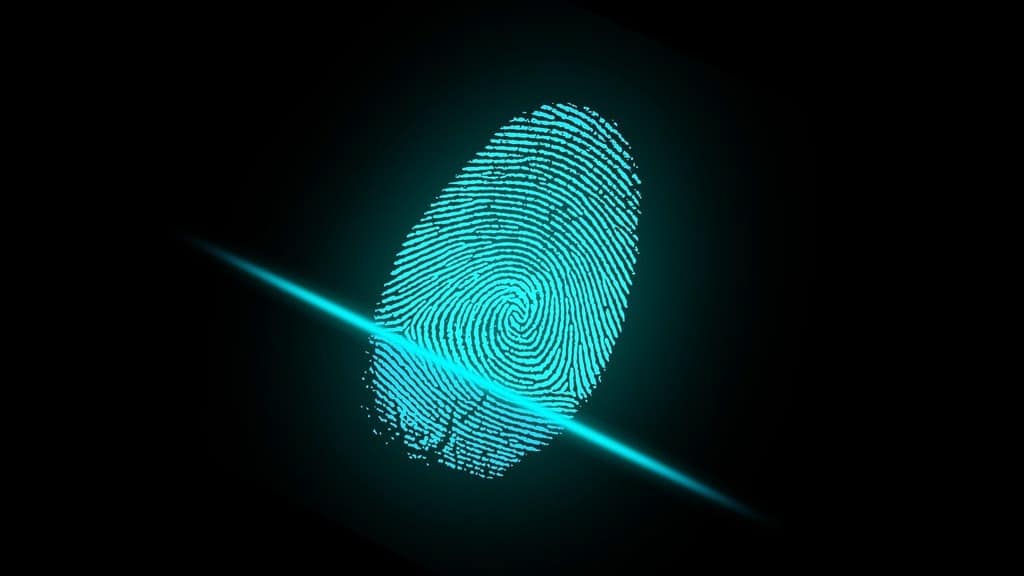 RFID technology is generally considered safe and reliable – it is used in security devices all over the world. It is less prone to malfunction than biometric scanners are.
However, it does require that a chipped device be carried at all times in case of an emergency, and that anybody who finds a chipped device (such as a child) has the same potential to open the safe as any authorized user.
In general, both biometric and RFID safes offer alternative methods of entry such as keypad combinations and backup keys. Make sure to do the research before buying and decide which features are right for you.
Fire Rating
​Fire protection is one of the topics we considered heavily in our best gun safe reviews, and there's a reason for that. The importance of a safe is to keep your valuables safe.
When it comes to fire protection, all safes are not made equal. Some safes offer little to no fire protection at all – although these are typically distinguished as "cabinets" rather than safes.
More fire protection is great. Of course, nobody would choose less fire protection over more if all other things were equal, but it's not that easy. Fire protection involves higher construction quality, independent testing, quality control, more material, and more engineering.
A safe which has a higher fire rating is naturally going to be more expensive, sometimes significantly so. Because of the extra material involved, it is also going to be heavier and bulkier.
Although it is highly advised to have the best fire protection you can afford, the fire rating is one area of frequent compromise. If you have a limited budget and can get a high quality safe that has only 30 minutes of fire protection versus 2 hours, it sometimes makes sense to get the one you can afford so that you'll at least have something.
Consider what you're protecting and how valuable it is to you. If your gun collection costs several or many times what the safe does, it might make sense for you to get the best safe available. Remember that even if you are fully covered in the event of a fire, some guns are special and there are some things that neither insurance nor money can replace.
Weight and Storage
Gun safes can be very heavy – several on our list are close to or in excess of 1,000 pounds. Naturally, if you are buying a safe of this size, you might need to work with a professional safe moving company to get it installed.
You will also need to make sure you have an adequate place to put the safe, and maybe even a wall or floor to bolt the safe down to for permanent security.
This is something to consider if you're renting or might otherwise be frequently moving. Your very nice gun safe investment might end up a permanent part of the house when you move out due to the headache of getting it moved.
A massive fireproof long-gun safe might be a problem in other types of living situations, such as upstairs apartments. The weight might even be in excess of the limits of the floor and create a dangerous situation, so make sure you understand where you're planning to put it and where it is safe.
In some situations, it might be better to buy the smaller gun cabinet or storage locker which is able to be moved and can fit more appropriately in many living spaces. Even if there is not a lot of floor space available, smaller storage units of this size can often be installed directly into a wall for security and convenience.
Should You Have More than One?
As you can see from the reviews and topics we've covered here, different safes ultimately serve different purposes. Of course, gun owner needs a good gun safe. However, is just one enough? When looking for the best gun safe for home use, there are valid reasons to consider multiple safe options.
Quick Access
A huge, fireproof gun safe is great for storing all of your firearms and protecting your whole collection, but is it the best thing for self-defense? The majority of guns – those used for historical collections, target shooting, hunting, or other recreational uses don't have to be accessed in an instant.
Once you have your basic safe needs met, consider specialized safes for your defensive firearm. A quick access biometric or RFID safe for your defensive handgun will allow you to access it quickly and easily.
Different Rooms of the House
Think of where a typical handgun safe is kept. Maybe in the closet, a spare bedroom, or somewhere else out of the way (they generally take up a lot of space, and it's not a great idea to advertise where they are located).
That safe may be great at storing your firearms, but it won't help you if you're in one area of the house and have to run upstairs to access your fireproof safe or the biometric safe you keep beside your bed.
This is especially true if you work or stay at home and spend a lot of time in one room. If you run a service based business out of your home, garage, or other work area, you will be interacting with people regularly who are likely to know you handle money and might even end up in a professional dispute with you.
It is worth considering installing a quick-access safe in your desk, bench, or other similar area in your home place of work. Consider if you're working and need access to a firearm – you may not be in a position to get to it otherwise.
Features of a Good Gun Safe
​When looking for a gun safe, you'll want to understand some specifics of gun safes. Having an understanding of different features and options will help you pick the one that fits your needs best.
Additionally, sometimes additional steel plates are used to reinforce the exterior construction – particularly in the door and behind the lock plate.
If strength is less important to you than simply having a way to lock up your firearms, thicker steel might be less important to you. In fact, it might actually be a negative as thicker steel construction increases the price and weight of the safe.
Tamper Resistance
​​It's generally true that most break-ins are quick, hectic and unorganized and that criminals will grab what they can and quickly leave. In this case, simply having your guns locked up in a cabinet will likely be enough to keep them from being stolen.
​It is not safe to assume that this will always be the case, however. Criminals with more tools and know-how may easily be able to pick apart standard security cabinets and low-security safes.
This is especially true in the case of a targeted robbery, where the criminal specifically identifies the victim as somebody with a gun collection (they may even know them personally) and breaks in to secure the guns.
Higher-end safes have a number of features to prevent tampering and break ins. They may have reinforced locking plates which feature several layers of steel intended to defeat even high-quality carbide drill bits and outside shock – up to and including gun shots!
Additionally, some quality safes have an automatic re-locker feature which is triggered if the main locking mechanism fails. This will keep the safe locked and inoperable
Amount of Storage Space
​When you buy a safe, you only have so much internal volume available for holding guns and accessories. You can't make the inside of the safe any larger, but you can use the space more efficiently to hold more.
A nice feature to have is adjustable shelving and barrel rests. This allows the user to place the shelving at the height they need to fit all of their guns appropriate.
Many times, the safe will be divided into two sections to split up the storage. One side will be uninterrupted for its full height to store handguns, with the other side divided into shelving units to store accessories, supplies, documents, and any other valuables.
It is nice to be able to remove the shelves in the other side of the safe to make room for more long guns if so desired.
Look for one or two shelves at the top of the safe which are sturdy and well-supported. It's better if they run the full length and width of the safe. This is going to be most of your space for storing ammo, magazines, etc. and you may find yourself frustrated if this space is limited. Ammo weight adds up much more quickly than you think, so it's important that these shelves are well supported.
Door storage pouches are another nice feature to maximize space in your safe. They will often have many pouches to hold handguns, with other larger pouches dedicated to shooting supplies, magazines, or other small items that must be stored. If your safe model doesn't have one of these, it may be possible to buy one and install it, but it's definitely a plus if it comes from the factory.
Electrical Outlets
Compact Enough for Your Car
As lawful carriers of firearms, we have a duty to follow all laws regardless of how we feel about them. Any person who carries knows that gun free zones are a frequent obstacle to lawful concealed carry, and one stop during your day can be enough to discourage you from carrying altogether.
Often, an unplanned stop can have you leaving your handgun in a glove box or center console and hoping nobody decides to bust your window and take a look around. A large percentage of guns used in crimes are stolen from vehicles – especially those left unlocked.
This is the perfect reason to consider getting a dedicated handgun safe for your car. If you find yourself about to enter a gun free zone, you know that you have a safe place to store your firearm and not worry about it being stolen.
For this purpose, consider a handgun safe with an included steel security cable. This cable can be secured around the base of your seat or another part of your car. Not only does this keep it out of sight, it prevents a simple snatch and grab robbery.
Although it is possible to defeat a security cable with the right tools, it's unlikely that a thief is equipped and prepared to handle this job. That one little accessory can defeat many theft attempts.
Conclusion
​Keeping your guns secure is an important responsibility of gun owners, and can represent a real investment for a gun owner. Although it can be overwhelming, simply understanding what you're looking for can alleviate some of the stress and help you make the right decision. Remember to stay safe and practice good firearms use!