As an Amazon Associate we earn from qualifying purchases.
Do you need a quick adrenaline boost? If so, the shooting range is the best place for you to be. Shooting gives you a natural adrenaline boost that helps to improve your mood and mental stability. It is also a fantastic way to blow off some steam. If you are up for it, these are the best ranges to check out in Seattle.
Best Shooting Ranges in Seattle
Choosing the right range is important as it will determine whether or not you will enjoy your time there. Seattle, also known as the Emerald City due to its lush green forests, has some amazing gun ranges and firing stations.
If you have never gone shooting, some of the ranges here will provide basic lessons and advice on how to pick out a firearm. The list is in random order but includes the best rated places to shoot in Seattle.
The list below provides you with several options from the best shooting ranges in Seattle to check out the next time you are in the area.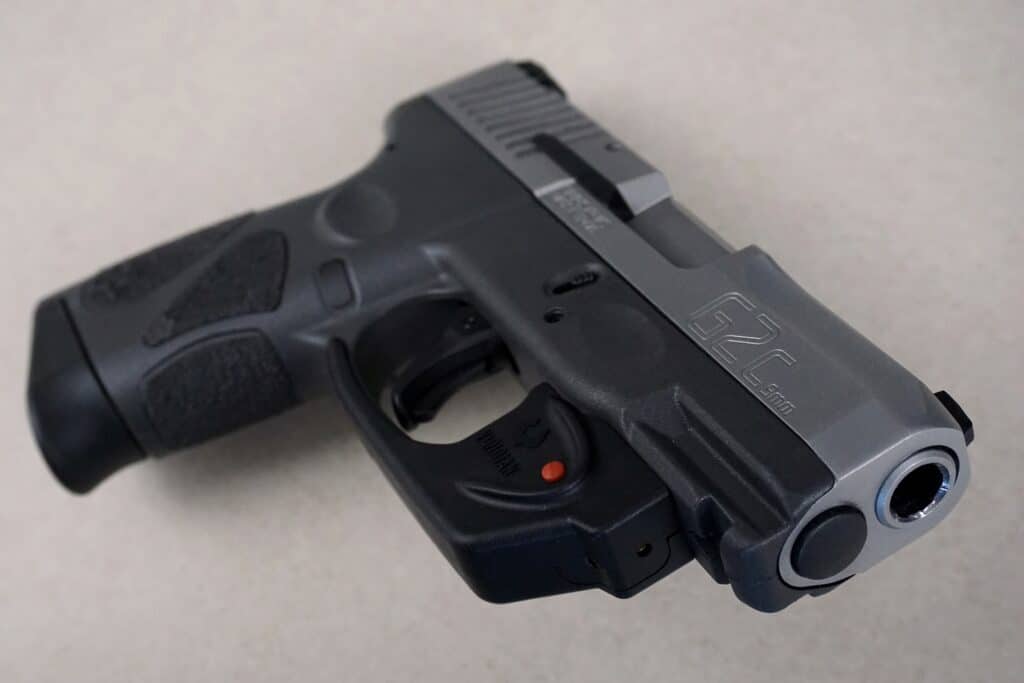 Seattle Police Athletic Association
The Seattle Police Athletic Association is founded in 1945. It is currently governed by a board of directors of nine members consisting of two appointed positions and active Seattle police officers. Meetings are held every month.
The facility is used to test and train police officers in effective firearms techniques and is a members-only firearms facility, just like the gun ranges in Wyoming. In order to be a member, one must pass a criminal background check and have a clean record.
The facility houses civilian pistol and rifle ranges, police combat ranges, a trap range, an archery range and a competition range. The facility keeps evolving in order to provide the best shooting experiences to both police officers and civilians.
Champion Arms
Champion Arms indoor shooting center is a 10-lane, 25-yard pistol range and retail store that is open to the public. The facility was opened in 2005 and is conveniently located with highly experienced, trained and knowledgeable staff committed to gun safety.
The range offers firearms for rent but you are allowed to carry your own. They have lucrative offers curated to give the best customer experience. Examples are:
Ladies' day where ladies get half off the lane fee
Free gun rental day with purchase of any type of ammunition
Date night where 2 shooters pay the price of one past 5pm
Double punch day
This range does not allow any individual below the age of 18 years to shoot. Those 18-20 can only rent rifles with those above 21 being able to rent all firearms.
Bainbridge Island Sportsmen's Club
It was formed in 1929 by a group of hunters, fishers and conservationists as the Bainbridge Rod & Gun club before changing to the Bainbridge Sportsmen's Club in 1939. It is currently operated and maintained by volunteers drawn from the membership. The once members-only club is now open to the public.
Just like the shooting ranges in Alaska, the facility offers family-focused outdoor recreational activities such archery, fishing and shooting. The range offers pistol and shotgun shooting under the supervision of volunteer NRA-certified range safety officers.
Other than the range, the club offers out the BISC Clubhouse for meetings, gatherings and parties in the community. It also offers a variety of youth programs to empower the youth.
Insights Training Center
Greg Hamilton is the chief instructor and founder of Insights Training Center. As an internationally recognized firearms training instructor and an army veteran, his attention to detail and effectiveness of the courses he designed has put Insights on the map.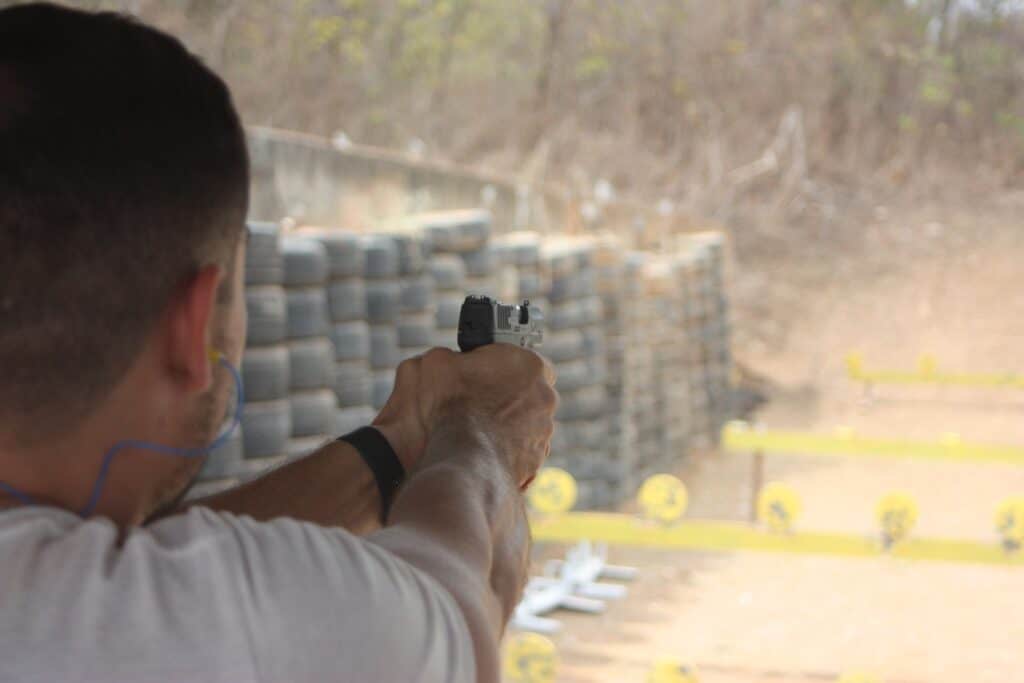 It offers a variety of courses to private organizations and civilians, including:
Seminars on gun maintenance, use of pepper spray and first aid
Handgun courses ranging from beginner to intensive training
Combative courses including unarmed defense and different scenario fighting
Tactic courses for home and vehicle protection
Long arms courses on everything you need to know about long guns
Red dawn to teach special ops skills
West Coast Armory North
The West Coast Armory North is a full-service indoor shooting range consisting of a community of shooting enthusiasts. The range is open to law enforcement, military and the general public. It was formed with an aim to provide expert, personalized service to each client.
Similar to some shooting ranges in Washington DC, it has a specialized community organization for women called the Resource for Armed Women which provides all necessary resources for women who shoot. These include classes, seminars and events that help to improve shooting skills.
Other than the basic training classes for firearms, this armory also provides dedicated maintenance services for handguns and rifles. These services include proper gun cleaning, lubrication and preparing guns for long-term storage.
Bellevue Gun Club
This exclusive gun range is only open to members and their guests, with membership starting from as low as $35 for the bronze membership. The Bellevue Gun Club is an indoor range with trainers from the law enforcement community who still serve.
This club not only offers discount to those in law enforcement and the army but also provides free bronze membership to those in active duty. It also donates the same to the Fisher House Foundation or the Concerns of Police Survivors which take care of those retired from active duty.
To prevent lead poisoning, this gun club uses the best air system available and sticky mats in corridors, and has regular cleaning schedules and D-lead hand soaps in the bathroom.
Renton Fish and Game Club
As one of the oldest shooting ranges in King County, the Renton Fish and Game Club was established in 1933 as a sports conservation club. Since a bulk of the club is preserved as a wildlife sanctuary, the club still participates in conservation projects all year round.
It provides a unique hunter education through online evaluation, traditional classes and practical lessons. The courses include animal identification, hunting safety and 3D field simulation hunting targets, similar to some shooting ranges in Alabama.
The cub has a 5-trap shotgun range, 200-yard rifle range, 50-yard pistol range and archery range. As a non- profit, it is open to the public at no extra charge throughout the week.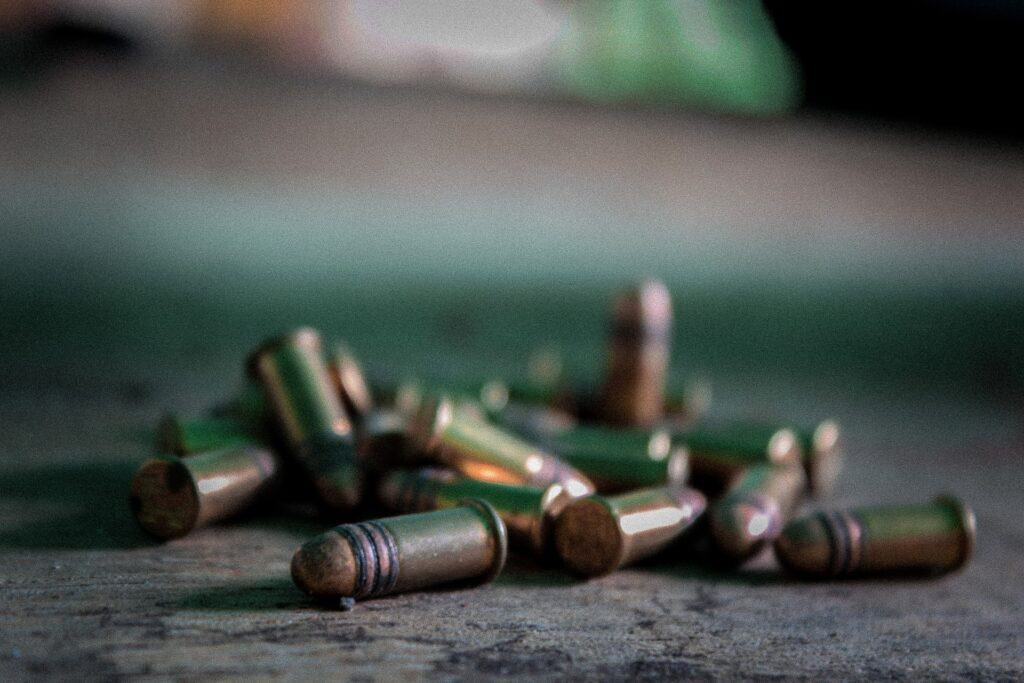 Interlake Sporting Association
The Interlake Sporting Association was founded in 1947 as the Interlake Rod & Gun Club. It was formed to represent the sporting enthusiasts' voices between the areas of Lake Washington and Lake Sammamish. In 1950, it was incorporated as a non-profit.
It is known as the home of activity groups as it has numerous activity groups including:
Interlake archers offering archery team building activities and classes
Interlake shotgun trap shooting offering competitions and trap programs
Interlake action shooting for action pistol shooting matches and activities for new and old members
Interlake mountain men for organized shooting of muzzle loading firearm replicas from the 1800s
Bellevue Indoor Range
The property was established in 1996 with extensive remodeling and upgrading in 2014. It is a sibling company to Wade's Gun Shop and allows the use of revolvers, pistols and rifles. The range is brightly lit, heated and air conditioned with automated targets and safe, modern shooting stalls.
Bellevue Indoor Range has private booths upstairs if you want to shoot by yourself. There is much more space and less commotion as compared to other bays. It is the perfect space if you want to shoot with your family and friends.
They offer you a wide variety of weapons for rent at affordable prices and shooting supplies including protective equipment.
Wildlife Committee of Washington Incorporated
The Wildlife Committee of Washington Incorporated offers several ranges including rifle, pistol, shotgun and archery. Members have unlimited access to the range when it is open while non-members can only access limited areas of the facility during specific hours.
Apart from basic firearm courses, they also have hunter safety classes and NRA instructor training program classes. The instructor course is limited to American citizens and helps to equip individuals to provide basic firearm safety instruction as per the NRA guidelines.
It also hosts different competitions and events that help shooters to come together and learn from each other. Members also get to participate in various leagues in the area such as the Pistol League.
Conclusion
With a wide variety of gun ranges in Washington to choose from for your next shooting expedition, you have no excuse for keeping your firearm in your gun storage. If you want to enjoy some exclusive time with family and friends, you can rent out some of the ranges above or choose the private booths that they offer.