As an Amazon Associate we earn from qualifying purchases.
If you are a shooting enthusiast, then there is no doubt that you have visited a couple of shooting ranges and you are probably interested in exploring some more establishments to see what they have to offer. Read on to discover some of the best gun ranges that you should definitely visit in the Washington DC area.
The Top Shooting Ranges in Washington D.C.
When was the last time you fired your gun? Experts recommend that you shouldn't leave your guns laying around for extended periods of time without maintenance or use. In addition to the accumulation of wear and tear on the gun itself, a long hiatus from shooting will also make you prone to forgetting the basics of loading ammunition, shooting and even gun safety.
By finding a local gun range, you will be able to practice your shooting skills on a regular basis in a safe and controlled environment. So, what are you waiting for? In no particular order, listed below are some of the leading shooting ranges in Washington DC that you should visit right away.
Maryland Small Arms Range
Boom Boom Firearms Training LLC
Gilbert Indoor Range
Prince George Trap and Skeet Centre
Shooting Star Shotgun Sports LLC
The Machine Gun Nest
Free State Gun Range
NRA Range
Bull Run Shooting Centre
Barnes 1st Step Firearms Training LLC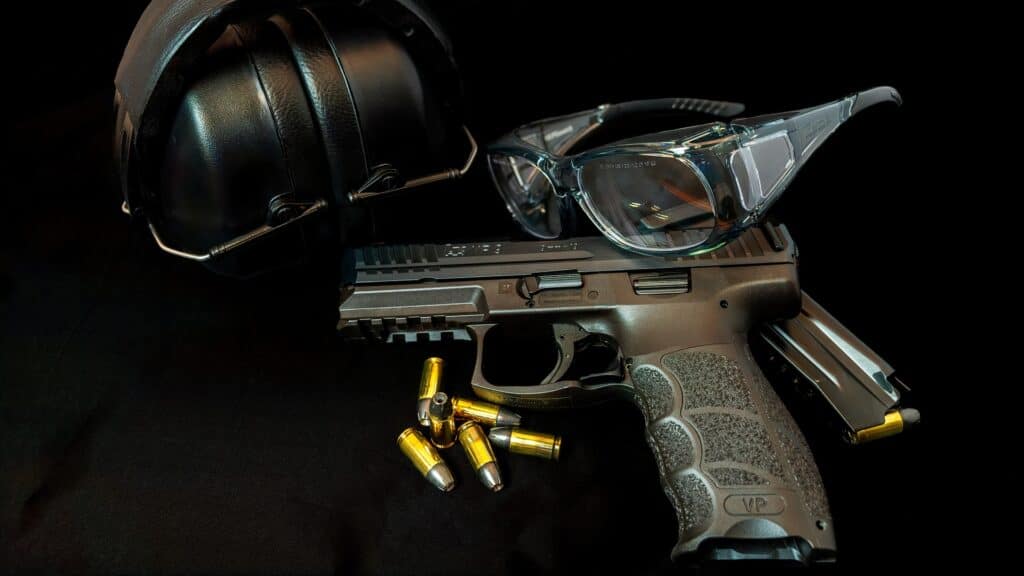 Maryland Small Arms Range
The Maryland Small Arms Range is famously known for being Maryland's largest indoor shooting range with fourteen 25-yard pistol lanes and ten 50-yard rifle lanes. Their lanes are perfectly equipped with a removable shooting bench, overhead lighting and an electronic target retrieval system. Each range bay is also fully air-conditioned and fitted with an exquisite filtration system.
The Maryland Small Arms Range has a partnership with Associated Security Training Corporation to offer affordable firearms classes and training. This is the best place where you can get your Handgun Qualification License (HQL), Utah Concealed Firearm Permit and Multi-Jurisdiction Concealed Carry Permit. They also have a full-service gun shop where you can service, sell, transfer or buy a firearm and related gun accessories.
Boom Boom Firearms Training LLC
If you are looking to learn how to handle various types and calibers of firearms, the Boom Boom Firearms Training LLC specializes in providing highly effective training in a safe environment.
This range is extremely popular among ladies in the region since they offer special courses for women and by women, similarly the gun ranges in Seattle offers the same courses. These classes are taught by Mary Pitt, who is a United States Air Force Retired Female Combat Arms Firearms Instructor.
The establishment also offers gift certificates, which would make the perfect gift for a loved one or family member who enjoys shooting as a hobby. They also have laser shot stimulation, which exposes the user to a unique training experience that will greatly improve your skills and technique as a shooter.
Gilbert Indoor Range
The Gilbert Indoor Range is an amazing indoor range in the Rockville area that provides an impressive array of classes and events. If you are looking to have some fun with fellow shooting enthusiasts, then you should definitely attend their Zombie Night which is a wildly popular event that attracts shooters of all skill levels.
The Gilbert Indoor Range comprises of 25 handgun and rifle lanes which are 75 feet long. The indoor facility is also fitted with a top-of-the-line ventilation system to ensure that you enjoy your shooting session in total comfort. They also have an armory where you can explore a fantastic variety of guns available for rent.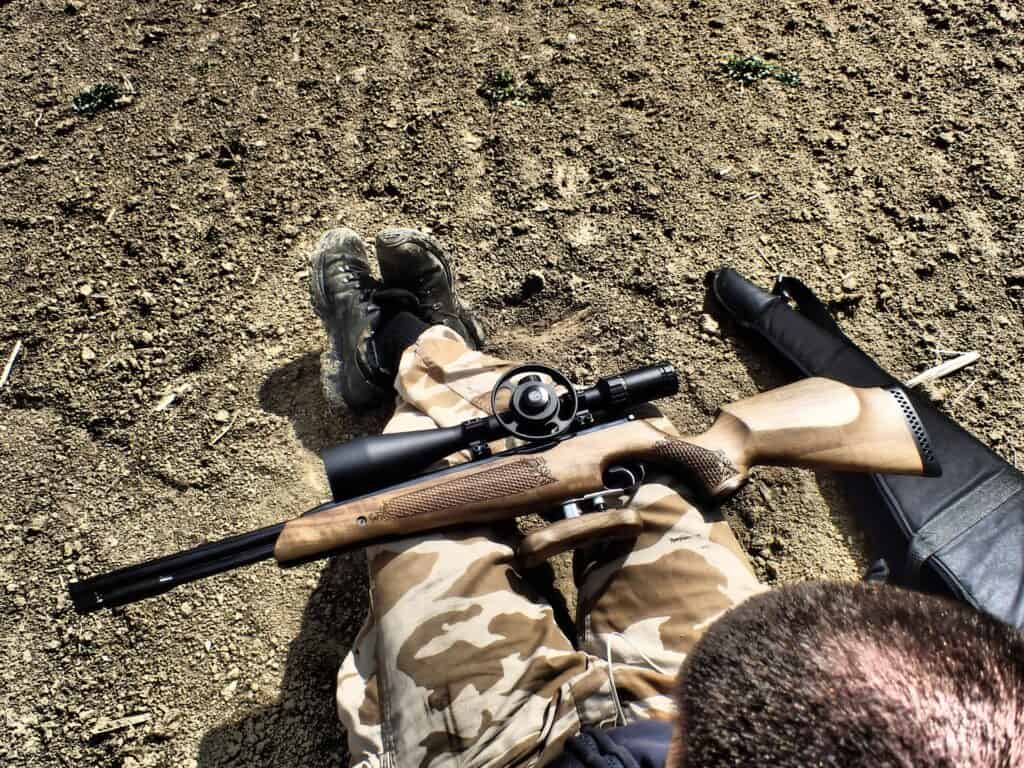 Prince George Trap and Skeet Centre
The Prince George's Trap and Skeet Centre is a highly distinguished clay target shooting center where you can enjoy some fun and challenging games for both first time user and experienced shooters. As one of the few gun clubs in the US that allows it's members to enjoy International Trap and International Skeet, this is a great location where competitive shooters can practice their skills in a world-class setting.
Similar to the shooting ranges in New York, at Prince George's Trap and Skeet Centre, you will find 22 covered sporting clay stations as well as lighted fields, paved paths and a clubhouse with a deck that is overlooking the fields. If you forget to carry your firearm, don't worry because there are shotgun rentals available for on-site use.
Shooting Star Shotgun Sports LLC
Are you looking to learn about the various clay target disciplines? Look no further than Shooting Star Shotgun Sports LLC, where they have over 10 NSSA/NSCA certifies instructors who are the leading experts when it comes to offering clay target training in the various disciplines.
There is a variety of classes and training clinics available including novice classes (for those who have never shot but want to learn), skeet clinic, FITASC clinic and sporting clays 101. They also have excellent group packages which are perfect for those planning events such as birthday parties, bachelor parties and team building events.
The Machine Gun Nest
This is an exquisite indoor shooting range where you can explore twelve 25-yard shooting lanes equipped with the latest electronic target carriers. The club offers membership but it is also open to the general public. A unique feature about The Machine Gun Nest is that their range is equipped to handle nearly any type of firearm including .50 BMG.
They have a variety of gun rentals on site, which allows you to enjoy the experience of shooting with different guns without necessarily having to purchase a new piece of machinery. They have a team of professional instructors who use a highly effective teaching scheme that incorporates home defense weapon use, safe usage, proper maintenance, target shooting and a variety of other skills.
Free State Gun Range
Free State Gun Range is a 12-lane indoor shooting range with electronic controls that allows you to choose the exact distance of your target. The lanes are also equipped with amazing engineering that enables the targets to turn, thereby creating a unique challenge for experienced shooters.
Similar to the gun ranges in New Mexico, the Free State Gun Range is open every day of the week. However, on the weekend, you will be required to book in advance. They have an incredible array of classes including Taser Training Course, HQL classes, Maryland Wear and Carry Permit as well as other classes.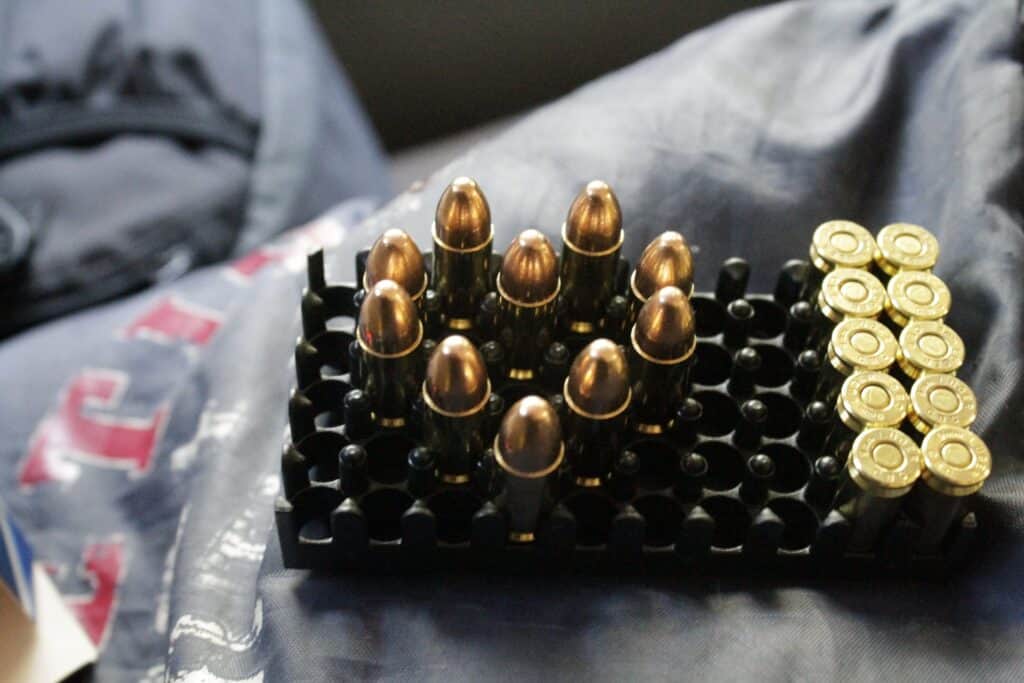 NRA Range
The NRA is a highly acclaimed organization that has millions of members distributed all over the United States. Hence, you can be certain that the NRA Range in Fairfax meets the highest standards of professionalism. Their indoor range comprises of 50-yard, wheelchair accessible shooting booths with ample room for rifle, pistol and shotgun shooting.
If you are looking to get expert training, what better place than the NRA Range? Here you will be able to find NRA firearm training courses, NRA instructor courses, shooting clinics and junior shooting programs all under one roof.
Bull Run Shooting Centre
Are you a shotgun owner living in the Washington Area? Well, you will be excited to learn that the Bull Run Shooting Centre is a shotgun-only facility that caters to your shooting needs in an exquisite manner. They have some exciting shooting games including skeet sporting clays, five-stand, trap and wobble trap.
There is also the Friends of Bull Run Shooting Center (FoBRSC), which is a non-profit organization that was founded in an effort to expose the general public to shotgun shooting sports. The organization has played a key role in assisting with the running of the National Sporting Clays Association tournaments.
Barnes 1st Step Firearms Training LLC
A journey of a thousand miles begins with one step. The Barnes 1st Step Firearms Training LLC is the right place where you can begin your journey of learning about firearms handling for personal protection.
The establishment has NRA-certified instructors who will be able to guide you from scratch in a variety of courses including Concealed Carry Fundamentals, Pistol Fundamentals Course and a variety of other programs.
Conclusion
Whether you are a beginner or an expert shooter, you can benefit from shooting at a gun range. So, if you are a resident of Washington DC or you are planning to visit the area for business or leisure, be sure to make time and visit some of the fantastic shooting ranges that have been listed above.