As an Amazon Associate we earn from qualifying purchases.
With many people trying out shooting sports in the United States, there is an increased demand for gun ranges. People need a controlled and safe environment where they can enjoy the best gun shooting experience for pleasure or even practice for upcoming tournaments. If you are searching for modern and innovative shooting ranges, Portland has a variety of options to choose from.
The Top Shooting Ranges in Portland
Portland has some of the best shooting ranges where people can enjoy rounds of shooting in a safe environment. Furthermore, safety is a priority for these gun ranges and they ensure guns are handled safely by everyone who comes to their facilities. There are several shooting ranges in Portland for both locals and travelers alike.
Here are the best 10 gun shooting ranges in Portland.
Threat Dynamics
Johnson Creek Gun Club
The Place to Shoot
Tri County Gun Club
Portland Gun Club
Portland Rifle Club
Clackamas County Public Safety Training Center
English Pit Rifle and Pistol Range
SafeFire Indoor Shooting Range and Retail
Blackstone Gun Safety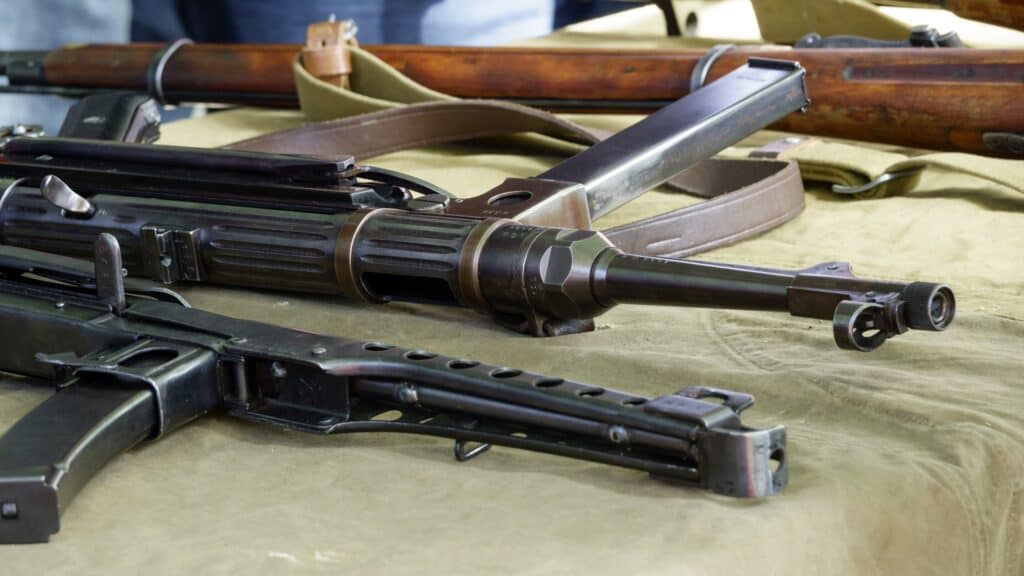 Threat Dynamics
Threat Dynamics is located in Sherwood, Oregon and is conveniently located. The 2375 square foot gun shooting facility has a nine lane range and includes one additional extra-large shooting booth with high speed target retrievers and digital target distance controllers.
The lanes have 22 yards or 20.1 meters maximum range shooting distance. The range also has innovative HVAC ventilation system to maintain a conducive shooting environment irrespective of the prevailing weather conditions.
You do not need an appointment to shoot at Threat Dynamics, however, it is always best to check out their policies and price rates. Their relatively small number of lanes means that they are usually busy on most days, particularly during the weekends. This facility is open Monday to Saturday from 10 am to 7 pm and on Sunday from 10 am to 5 pm.
Johnson Creek Gun Club
The Johnson Creek Gun Club is a private indoor shooting facility that has ten lanes. The shooting range is conveniently located where members live and is just a few minutes' drive from the I-205 freeway. This ideal location offers easy access to members and guests alike.
The range is accessible all year round on weekdays, weekends, and all public holidays, similar to the shooting ranges in New Jersey.
Johnson Creek Gun Club has been in existence for more than eighty years as part of the Portland community. The Oregon-owned company has a well-ventilated building with temperature and climate control systems to allow members and guests to practice their shooting accuracy and expertise on their fifty-foot lanes.
Membership to join the club is offered at an initial low cost and members are expected to pay a fixed low cost to maintain their membership for the following years. The Johnson Creek Gun Club does not charge guest fee or lane fee or require people to buy gun ammunition or various shooting accessories onsite.
The Place to Shoot
The Place To Shoot is one of the best shooting ranges located at 904 N Hayden Meadows Dr. Portland, Oregon. This gun range features the main range with 21 lanes and a tactical training range. Both ranges have bright lighting and an innovative ventilation system that continuously circulates fresh air throughout the property.
The main objective of the gun range is to offer a safe and fun environment where people can enjoy shooting and also hone their shooting expertise.
The place to shoot is always open from noon to 8.00 pm on Monday, Wednesday, and Thursday and from 10.00 am to 6 pm on Friday, Saturday, and Sunday. The facility remains closed on Tuesday. The shooting range provides firearm training classes, and gun safety tips or practice sessions offered by certified and experienced instructors.
Club members pay substantially reduced prices for using the range, while nonmembers pay $35 per individual. The facility has a variety of different pistols that individuals can shoot for free, but you have to buy ammunition.
Tri County Gun Club
Tri-County Gun Club is located 6 miles west of Polo, IL and just 4 miles east of Milledgeville, IL. The NRA-affiliated gun club was established in 1965 and sits on a 50-acre hilly woodland. All their outdoor and indoor ranges are open all year round.
The shooting facility features one lighted trap range that has 4 horse and 2 automatic throwers. The facility also has one covered 20-point pistol/rifle range that has 25-yards, 50-yard, and 100-yard berms, and 10 lane pistol range with 45 yard berms.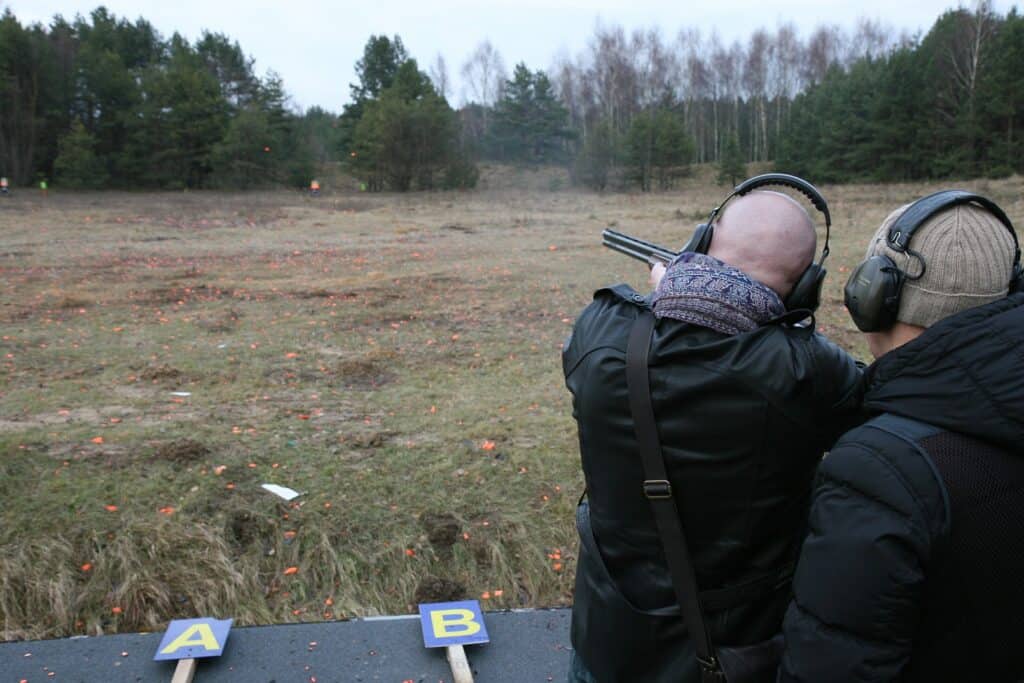 There is also one uncovered, grassed rifle range that has a 200-yard berm and one covered, gravel rifle shooting range that has individual shooting benches and a 200-yard berm. They also have 8 uncovered pistol ranges of different sizes ranging from 15 yards to 75 yards.
The facility also has kitchen amenities, an air conditioned and heated clubhouse just close to the trap range. The Tri County Gun Club is open every day from 8.00am to 10pm.
Portland Gun Club
The Portland Gun Club is located in Portland, Oregon and was established under stakeholders in January 1907. The Portland Gun Club is open to new families, children, and women who want to discover the fun of shooting sports like sporting clays and 5 stand shotgun shooting, just like the gun ranges in Nebraska.
Whether you are an expert or first time shooter, this gun range provides training at all levels in a safe, supervised, and clean shooting environment.
The Portland Gun Club offers very reasonable pricing to keep gun enthusiasts having fun and shooting all year round.  Membership fees is quite reasonable and new shooter clinics are charged at just $10 per person.
Portland Rifle Club
The Portland Rifle Club is a branch of the Sporting Shooters Association of Australia (SSAA). This gun range was established in 1980 and it is located in Thistle Road, Portland. This shooting facility has two ranges. The Thistle Road Range, which consists of 16 benches and shooting lanes at 50m, 100m, and 200m.
The Point Danger Range supports big core, F-class and centerfire and it goes from 200m to 900m.
The Portland Rifle Club aims to provide people with the opportunity to experience rifle shooting irrespective of their color, physical condition, or gender. Shooting at this range is done on the second and fourth Saturday of every month at Point Danger shooting range and first Sunday of every month at the Thistle Road Range. Keep in mind that shooting at this facility is only available by appointment only.
Clackamas County Public Safety Training Center
The Clackamas County Public Safety Training Center is located in Clackamas, OR. The facility has a Blue Range and a Green Range. The Green range is meant for public shooters and the targets are operated manually. There are also moving targets that can be used for moving the target drills.
The Blue Range consists of 10 25-yard lanes, while the Green Range is made up of 8 25-yard lanes. The green Rand is mainly used for law enforcement training and has a wide variety of target systems including friend and foe moving targets.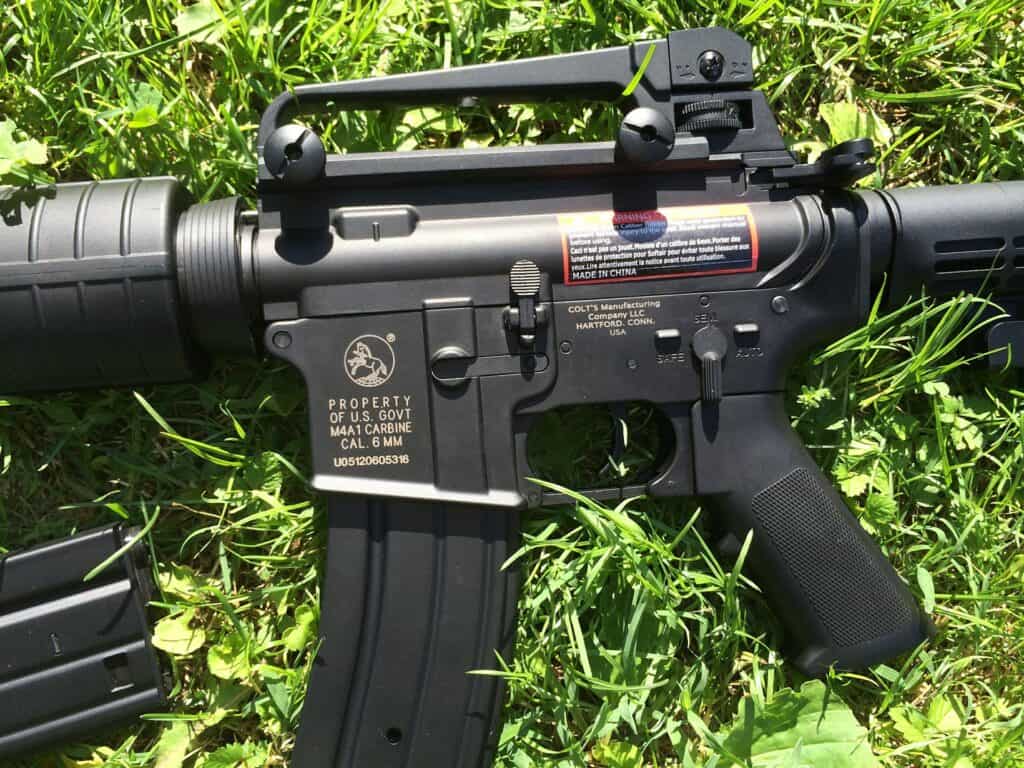 Shooting at the Clackamas County Public Safety Training Center is by appointment only, and walk-ins are not allowed. The facility is open on Wednesday from 10 am to 4 pm, on Thursday and Friday from 2 pm to 8 pm, and Saturday and Sunday from 9 am to 8 pm.
English Pit Rifle and Pistol Range
English Pit Rifle & Pistol Range is the only public outdoor gun shooting range in the Vancouver and Portland metropolitan area. The facility is conveniently located in the Vancouver, WA area and can be accessed with ease by most people.
Similar to the shooting ranges in New Hampshire, the facility has large bore rifle, rimfire, and pistol ranges to suit the needs of every shooting enthusiast. The gun range is run just like a public walk-in range and does not have a yearly membership.
The gun range continuously expands its pool of firearm rentals, and you can always shoot something new to the exotic for an affordable fee.
SafeFire Indoor Shooting Range and Retail
SafeFire Indoor Shooting Range and Retail is a gun range that provides a new way for new and avid shooters to enjoy shooting sports.  The facility has a range rental program with more than 90 firearms available.
Their rental services are available at $25 per hour and you can feel free to use as their firearms as many times as you want to. The facility uses the SafeFire's Buddy System where you need to bring your own firearm or a family member or friend for you to rent their firearms, a policy shared by some of the shooting ranges in Nevada.
The range features floor to ceiling dividers on all the 27 shooting lanes, electronic target retrieval system, soundproofing, noise reduction, and climate controlled environment. Furthermore, the entire facility is ADA accessible to cater to the physically challenged shooters. The shooting range allows use of shotguns, rifles, and pistols.
Blackstone Gun Safety
The Blackstone Gun Safety provides a safe and modernized environment to assist people learn more about firearms, improve their shooting expertise, and obtain a concealed carry license. The gun range believes that a society that is armed is polite and they support the Second Amendment.
The facility also offered live fire training for those who want some one-on-one live fire training classes. All gun shooting classes are offered during the week from Monday through Friday. All the instructors a Blackstone Gun Safety are NRA certified and you can be confident you are getting the best training classes in Portland.
Conclusion
Portland is just one of the many cities that offers various locations for shooting ranges in the state of Oregon. There are many shooting ranges in Portland that are legal and safe to shoot. It is important for every shooting enthusiast to know what is legal and safe before engaging in any gun shooting sport.
This will ensure that you relish in the best shooting experience without breaking the law or the regulations of your preferred gun range. When you choose the right shooting range in Portland, you will enjoy a memorable experience and will get professional help to improve your shooting expertise.