As an Amazon Associate we earn from qualifying purchases.
Would you like to be a gun expert? Are you interested in learning a thing or two about guns and shooting? If yes, then you should look for a gun range that suits your needs.
Luckily, the state of Oregon has permitted people to keep and bear firearms. However, there are set rules for the purchase, carrying, and possession of firearms. So before you obtain a riffle, understand your state laws.
And while you acquaint yourself with the laws, you can also learn how to use and handle a firearm by going to a gun range near you. At the range, you not only gather the confidence to hold a gun but also the skill that is needed to fire at a target.
The Best Shooting Ranges in Oregon
It takes time, energy and determination before a beginner can comfortably handle or use a firearm.
Gun shooting ranges are the best places to visit if you are looking for a good starting point. And because you have to learn the basics and understand firearm safety rules, here is a list of the top shooting ranges in Oregon that you can visit.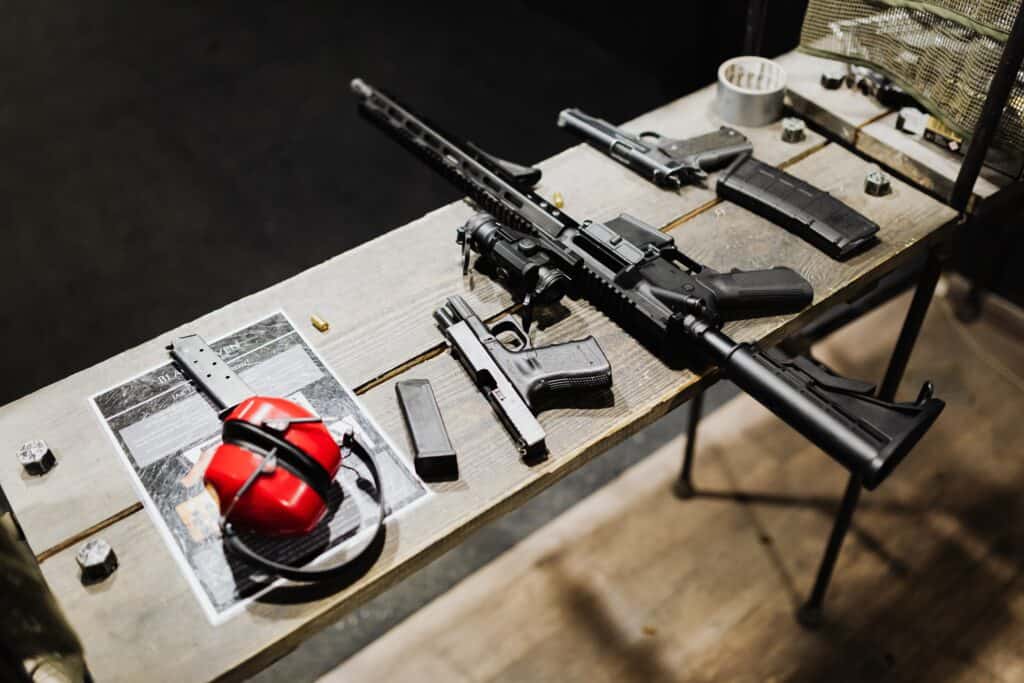 Albany Rifle and Pistol Club: Linn County, OR
Located in Shedd, Linn County, Albany Rifle and Pistol Club is a well-equipped gun club. Their mission is to train, educate, and encourage members of the public to embrace safe firearm handling and understand proper care of firearms and marksmanship in general.
This gun range consists of six ranges, with the main one offering about 200 yards of rifle shooting and 25 yards for pistol shooting. If you would like an indoor experience, the gun club also has indoor shooting facilities.
Some of the services you can expect at the gun club include hunter education classes, women only classes, junior .22 rim fire and trap classes.
Similar to some shooting ranges in New Mexico, you can also come and enjoy gun shows and NRA-sanctioned events at the gun club. If you would like to hire or purchase a firearm, or related firearm accessories, the club's well-stocked shop awaits you.
The range remains open 7 days a week. Working hours from Monday to Friday are 7 am-9 pm and 8 am-8 pm on the weekends.
Ashland Gun & Archery Club: Ashland, OR
Being one of the non-profit membership organizations in Oregon, Ashland Gun & Archery Club offers firearm as well as archery shooting opportunities to its guests.  It is one of the best shooting ranges in Oregon that have a family-friendly setting.
The gun club offers a rifle range of 50 yards, 100 yards, 200 yards, 240 yards, 300 yards, and 340-yard targets every day. The covered Archery sight-in area is 20 to 50 yards, a range service feature that you can also enjoy in some shooting ranges in New Hampshire.
Ladies Club Shoot happens every Sunday and Monthly. 5-Stand Sporting Clay Shoots for those who are starting to learn how to shoot and advanced shooters.
Basically, if you looking for a world class gun club with limitless options for safe, enlightening and gratifying shooting opportunities, then Ashland Gun & Archery Club is a must-visit.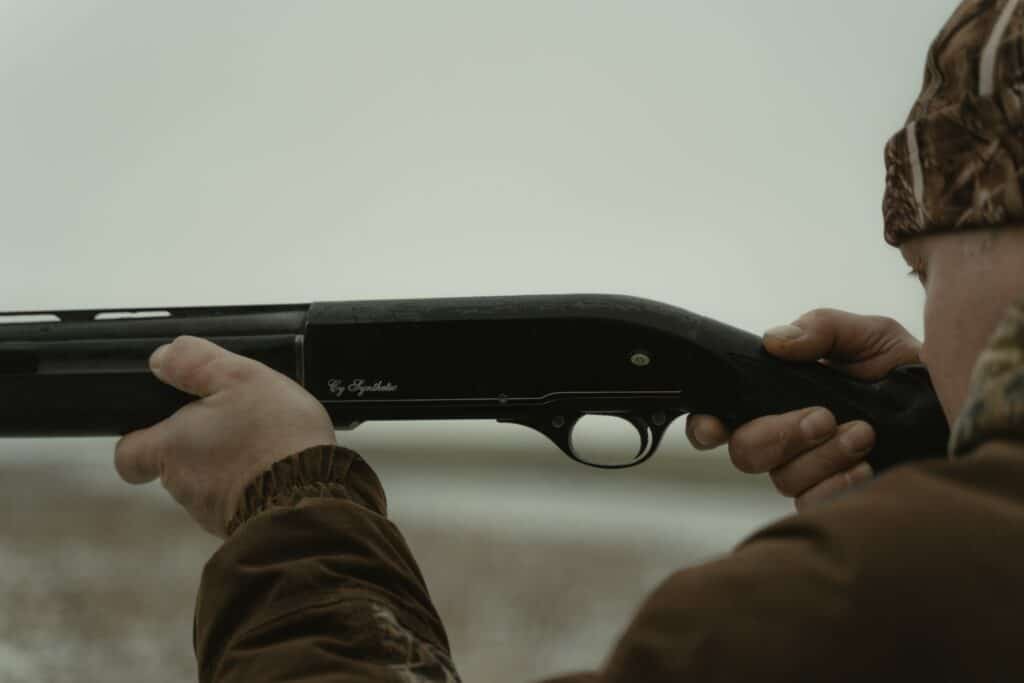 Powder River Sportsmen's Club: Baker City, OR
Looking for a safe shooting range? Powder River Sportsmen's Club is a good one. The gun club remains to be among the top safest ranges in Oregon thanks to the club directors and range safety officers who have full authority over the entire range and all persons within the facility at all times.
The exceptional feature that this club has to offer is a main rifle range consisting of a target pit with shooting berms located at 200, 300, 600, and 1000-yard ranges, a feature that most of the shooting ranges in Arizona has.
While in the club, you are expected to note that the direction of fire should be northeast. However, the gun club instructors will be by your side to ensure that you stay safe and keep those around you safe as well.
The Brownsmead, Knappa, Svensen (BKS) Sportsmen's Club: Astoria, OR
Located at 92411 Abbott Rd, Astoria, the Brownsmead, Knappa, Svensen (BKS) Sportsmen's Club offers instructor-certified courses to encourage home firearm safety and basic firearm handling.
Sitting on a 24.5 acres piece of land, the gun club has 100-yard rifle range and a small pistol bay. The gun club is a perfect spot for fishermen, ranchers and their families.
Moreover, the gun club takes pride in being a member of the National Rifle Association and for this reason, you can expect to be assisted by certified range instructors. At the end of the day, the idea is to improve your shooting skills while following the laws of the country.
Ashland Air Rifle Range: Ashland, OR
A world-class, state-of-the-art rifle range, Ashland Air Rifle Range offers unique opportunities for beginners and expert shooters to practice.
Being one of the celebrated shooting ranges in Oregon, this range gives you a chance to get comfortable in your environment. Therefore, as a visitor to the facility, you get to choose if you would love to practice as a group or a one-on-one setting, just like in some gun ranges in Nevada.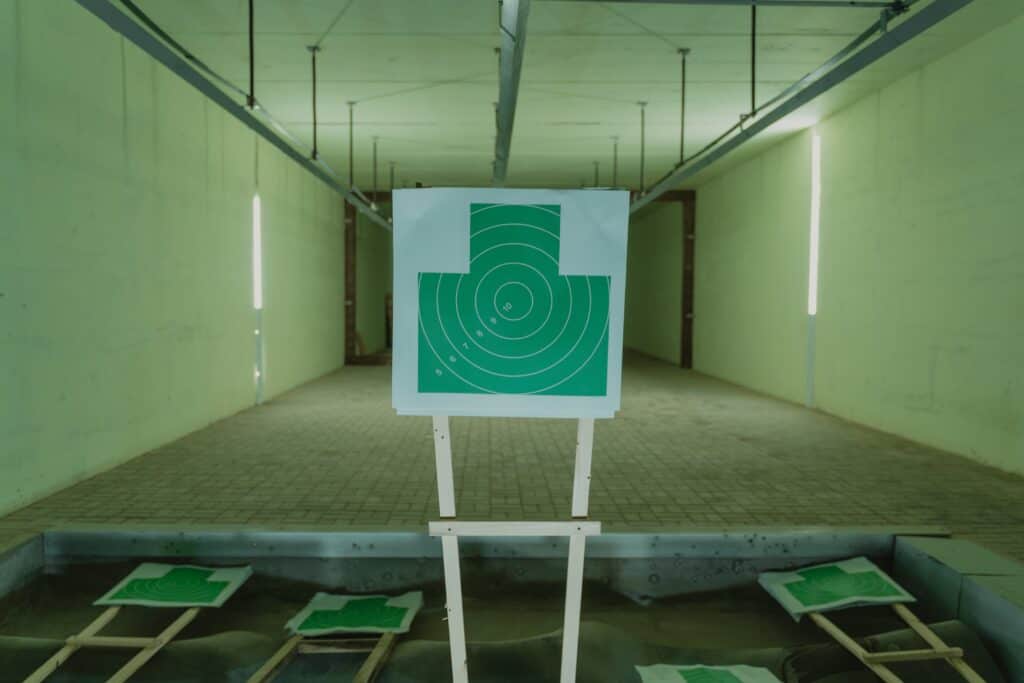 Some of the features that the range offers are a full-size, 25-lane WFTF-style air gun field target course overlooking the striking oak forests and beautiful pastures south of Ashland.
If you are not quite familiar with firearms and their use, you can also book to start some training courses with the range instructors.
Tri-County Gun Club: Sherwood, OR
Tri-County Gun Club has a wide selection of facilities. The range offers action range facilities, archery facilities, indoor range, shotgun fields and lanes of up to 600 yard ranges to mention but a few.
With the facilities that the gun club offers, there is so much more to do while at Tri-County Gun Club. You can choose to head to the range over the weekend, practice with friends and family, attend a training course, join or watch a ladies shooting league.
This is a place of endless fun, comparable to the ranges in New Jersey.
Conclusion
Every shooter needs a place to practice and improve their shooting skills, and authorized gun ranges are a good option, not just for beginners but also for experienced shooters. There are different kinds of guns and accessories available in the market. You, therefore, have an opportunity to familiarize yourself with them.
Oregon shooting ranges are located in cities such as Portland, and they offer a variety of features and services. All you need to do is choose one of the top shooting ranges in Oregon.