As an Amazon Associate we earn from qualifying purchases.
Finding the right bullet puller isn't easy. Different companies design their pullers with specific features and styles that determine their effectiveness and quality. In this guide, I will help you find the best bullet puller for you, as well as discuss important features to consider when shopping around for one.
The Top Bullet Puller Available
If you are a passionate shooter, you will need to reload your ammo often. Such experiences require that you're proficient at bullet pulling. That includes having the best tools for the job.
To help you make the right buying decision, I sampled some of the top bullet pullers in the industry and came up with the following as my best picks.
Brand
Lyman Magnum Inertia Bullet Puller
Hornady 50090 Kinetic Bullet Puller
Safety Solution Impact Bullet Puller
Product
Special Features
Safely strips loaded rounds in seconds
Removes bullets from the cartridge without damage
Works with almost every caliber
Product Dimensions
4.88 x 1.89 x 1.69 inches
5 x 5 x 5 inches; 0.16 Ounces
12.13 x 5.28 x 1.85 inches; 7.27 Ounces
Brand
Lyman Magnum Inertia Bullet Puller
Product
Special Features
Safely strips loaded rounds in seconds
Product Dimensions
4.88 x 1.89 x 1.69 inches
Brand
Hornady 50090 Kinetic Bullet Puller
Product
Special Features
Removes bullets from the cartridge without damage
Product Dimensions
5 x 5 x 5 inches; 0.16 Ounces
Brand
Safety Solution Impact Bullet Puller
Product
Special Features
Works with almost every caliber
Product Dimensions
12.13 x 5.28 x 1.85 inches; 7.27 Ounces
Lyman Magnum Inertia Bullet Puller
The Lyman Magnum Inertia Bullet Puller will catch your attention at first sight for its striking orange color. The remover is an ideal pick for reloaders who love the traditional ways of removing ammunition.
This bullet puller comes with two collets for assorted bullet sizes and expands to have a firm grip on the bullet. The two collets offer just enough versatility to have it work in any caliber you want to use it on. It's great with both small and larger caliber rounds-from 5.7 x 28FN and even larger Magnums.
The ergonomic molded handle design resembles a standard screwdriver to give your hand an easy, sure, and comfortable grip when you are using it.
Using this bullet puller is easy. The packaging instructions explain every detail the collet size may want for various calibers to make everything super easy for you.
The design is protective of both the bullet and the casing. You can always reuse your ammo after you successfully pull it.
Finally, when working with this remover, you will separate all the components without damaging the equipment. With a few raps of this Inertia Bullet Puller on a reloading bench, you  will have your loaded cartridge broken down into three components, powder, bullet, and the primed case.
What I Like
Ergonomic handle design
Comfortable and easy to use
Can handle different sizes of rounds
Effective and time savings
Durable and sturdy
Protective of bullets and casing
What I Don't Like
Cap is not sealed
Elastic ring occasionally falls out
Limited visibility with only two collects
Nothing to cushion the bullets as you pull them
Hornady 50090 Kinetic Bullet Puller
The Hornady 50090 Kinetic Bullet Puller combines affordability with incredible quality. There are three different sizes of collets in the kit to help you handle all cartridges, including 500 Smith and Wesson-works, on the rifle and pistol cartridges of up to 45 calibers.
The Hornady 50090 is a perfect kinetic bullet puller specifically designed to protect your cartridge and bullet. It features a hollow head that captures and secures the cartridges and powder into the collet for reuse. This feature makes it time-saving and prevents powder spillage and wastage during the whole process.
Use this bullet puller on hard surfaces for optimum results. Using it on softer surfaces like wood can dampen the impact and may require more whacks to remove the bullet. If you have any issues with the product, you can always call the Hornady customer services team to help you fix the problem.  
Finally, this bullet puller has a little plastic grip that is easy and comfortable in your hands, and the material is strong and durable to give you a longer useful life.
What I Like
Easy to use
Only requires up to 3 hits depending on the surface
Effectively remove the bullets without damaging them
Has an opening at the top to collect cartridges and powder to minimize wastage
Great customer support from Hornady
Works well on cartridges, from 500 Smith and Wesson to .223
What I Don't Like
May require more hits if you are striking on softer surfaces
More expensive than some other bullet removers on the market
Hornady 50090 Kinetic Bullet Puller
Includes kinetic bullet puller, product manual
Works on rifle and pistol cartridges up to 45 caliber.
Removes bullets from the cartridge without damage
Safety Solution Impact Bullet Puller 
This Safety Solution Impact Bullet Puller has 3 expandable collets that make this a great bullet removal hammer for a wide assortment of ammunition cartridges, between 17 to 50 caliber guns. These collets also make pulling bullets from reloaded ammunition such an easy task and allow you to reuse the powder, brass, and projectile.
This bullet puller ensures that you lose zero powder when you are reloading your cartridge or fixing any previous mistakes. It is different from most bullet pullers because it works with most regular caliber cartridges. It is ideal for both rimmed and rimless bullet cartridges.
The durable polycarbonate material body can handle heavy-impact and frequent use. It has an 11.5 solid metal rod shaft sturdy enough not to get bent or damaged when you are using it.
The 4-inch molded, the deep-profile grip makes it an ideal sized tool for most people. It's comfortable and easy on your hard, even in prolonged tasks.
Finally, the manufacturers ensure that you get 100% satisfaction from this tool by providing a detailed fitment list on their website to help you out whenever you are unsure.
What I Like
Comes with three different collets to handle a variety of cartridge sizes
Sturdy and Durable materials
Works perfectly on all kinds of hard surfaces
Comfortable hand grip
What I Don't Like
The screw-on cap is not sturdy enough and splits after regular usage
The aluminum collets are too soft and wear out quickly
Collets do not have any markings and may pose a significant challenge to new reloaders
Safety solution Impact Bullet Puller Tool with 3...
Practical: The Safey Solution Bullet Puller Tool with 3 Expandable Collets – Bullet Remover Hammer...
Compatible: Works with almost every caliber from 22 Hornet to 45-70; For rimmed and rimless bullet...
Durable: Constructed from polycarbonate impact style body with a solid metal shaft for strength and...
AmeriGun Club Quick and Easy Impact Bullet Puller
The AmeriGun Club Quick is an impact-style operational mechanism tool that's also one of the easiest and most versatile tools you can use to pull bullets. It attains the desired results with just a single stern hit.
The mechanism it employs makes it a great tool when you want to remove a large number of bullets within a short period.
This bullet puller makes it on my list due to its incredible versatility with its three different collets to allow you to pull any imaginable type of bullets. To be specific, the pullers can handle any caliber from 22 Hornet to 45-70. It also works well on both rimmed and unrimmed calibers.
This bullet puller has a polyurethane head and grip held together with a sturdy solid metal handle. It is durable enough to handle continuous and intense jobs. The handle design gives it an easy and comfortable grip, making it more effective at holding cartridges and minimizing powder spillage during the process.
What I Like
Efficient and minimizes powder spillage and wastage
Up to 3 different collets to handle a variety assortment of cartridge sizes
Works perfectly on both rimmed and unrimed cartridges
Durable and easy to use
Comfortable grip and easy to use
You can use it on any hard surface
What I Don't Like
Lack of detailed user guide and directions
Does not work very well with some of the common routes like 30
The metal (between the handle and head) bends when subjected to vigorous routine
The collets are not marked
What to Look For in a Bullet Puller
Every bullet puller will give you more or less the same level of effectiveness. The only difference comes in how you prepare it and the quality of your puller. These are the most important features you need to consider when looking for a bullet puller.
Type of the Bullet Puller
There are two types of bullet pullers that you can choose from, inertia or kinetic puller and come-lock or collet bullet puller. The inertia puller is a hammer-like device that uses force to remove the ammo from the case.
On the other hand, the collet bullet puller requires your momentum and strength to remove the bullet. It grabs the ammo and dislodges it from the case using the handle of the press.
While both are effective, they have advantages over one another. The inertia puller requires some practice and is not ideal for beginners. However, the come-lock puller is less physical and time-consuming.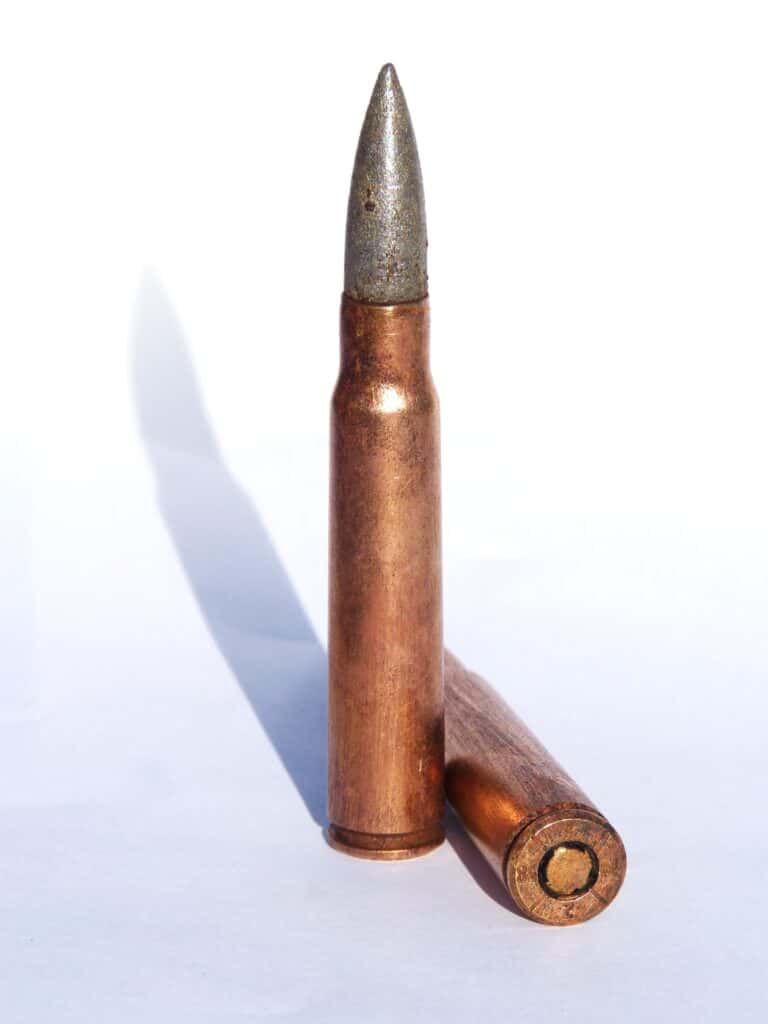 Durability
Like any other product, a durable bullet puller offers not only efficiency but also a good value. I recommend that you go with a device that is made of high-quality material.
Bullet pulling often involves occasional physicality that exposes the devices to wear and tear. For this reason, you need to find a strong, sturdy, and durable product that will withstand such pressure and remain useful much longer.
Hand Grip
While some bullet pullers have ergonomic molded hand grips, others feature uncomfortable grips that make them hard to use. The comfort and type of grip is a vital consideration if you want to pull a large number of bullets.
A bad grip can be very uncomfortable and demoralizing. Your hands may begin to sour and blister with just a few strikes.
Additional Tools and Accessories
The type of puller you buy will determine the accessories that go well with it. For example, a collet bullet puller requires a specific type of press. So, if you already have other types of press, you would better consider other options.
Some pullers also come without collets, so you have to buy them separately. The availability of such compatible accessories plays a vital role in how you choose your gun puller.
Having a loading press that is compatible with your bullet puller will allow you to pull several rounds of bullets within a short time. If you are not sure of such compatibility, buy kinetic pullers because they come with all the necessary tools, the hammer, collect, and collect cap.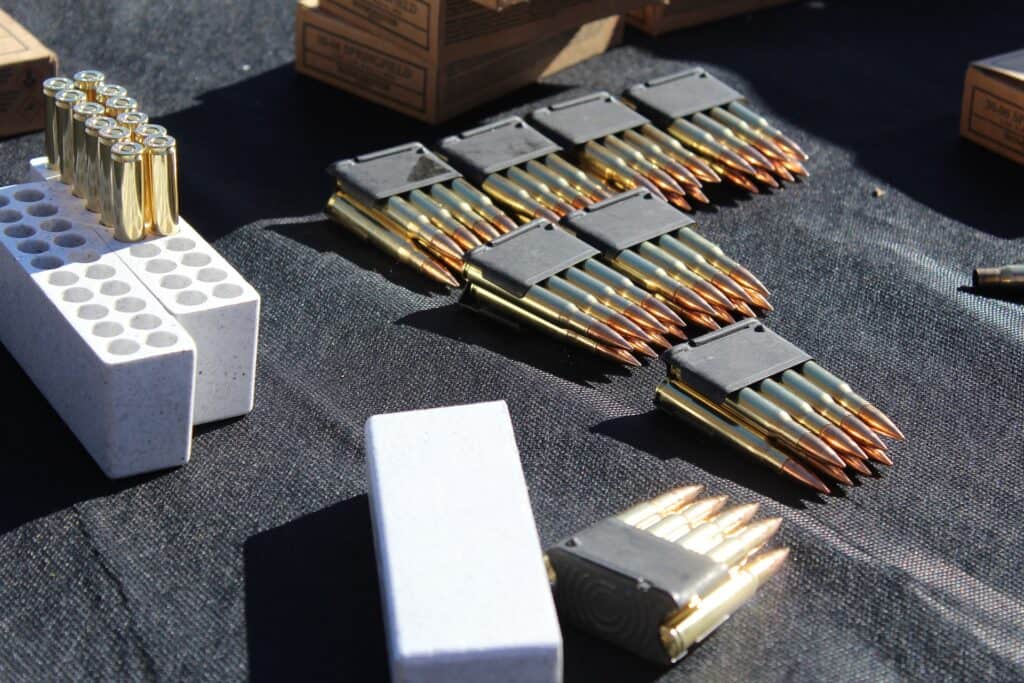 Time
If you want to pile up all your ammo till you have a large batch like eight or even ten dozen, then you might go for something like a cam-lock puller.
While it is no quicker option, it is a puller that needs less physical exertion, thereby saving time in the long run. You can pull more bullets with it without getting as tired as you would with impact pullers.
The continuous whacking and hitting when using impact pullers may get you exhausted in a short period.
Why Do You Need a Bullet Puller?
The whole aspect of owning and reloading ammunition is only going to be successful if you use the right tools and accessories. Like any other tool in your arsenal, a bullet puller comes in handy. You will need this tool in different situations as discussed below:
Saving Ammunition: Sometimes you might have a stock of unused bullets lying around your store. If you think that such bullets are still in perfect condition, you need a bullet puller to bring them back to usefulness.
Recycling Cartridges: A bullet puller also comes in handy when you make a mistake with your ammunition after you press the bullet. This tool will help break apart the old ones so that you can recycle the cartridges. The same applies to when you make a scaling mistake and end up mixing bad bullets with good ones.
Recycling Powder: Sometimes you want to get off some bullets in your collection but want to keep the powder. A bullet puller will help to carefully break apart the ammunition and extract the powder for a different purpose.
Learning and Practicing Reloading: As a new gun reloader, you need to learn from your failures and reloading tests. This type of learning is great when you have a bullet puller. It is crucial when you need to change the content of the bullet after every test or experiment.
Conclusion
Whenever you want to buy a bullet puller, several factors play apart from efficiency and durability. The best bullet puller will help you enjoy the art of reloading and save more time. From my guide above, you now know what to look for before you settle on a puller.