As an Amazon Associate we earn from qualifying purchases.
One of the goals of shooting training is to develop your unconscious competence so that you can effectively use your gun if you find yourself in a life-threatening situation. If you are in Florida, there are a number of leading gun ranges that you can visit to practice how to use and maintain your gun.
The Top Gun Ranges in Florida
The following is a compilation of ten best gun ranges in Florida. The ranges vary in terms of the features that each facility offers and the types of guns that you can use among other attributes.
The aim of the compilation is to help you make an informed decision when choosing a facility that you can visit to perfect your shooting skills.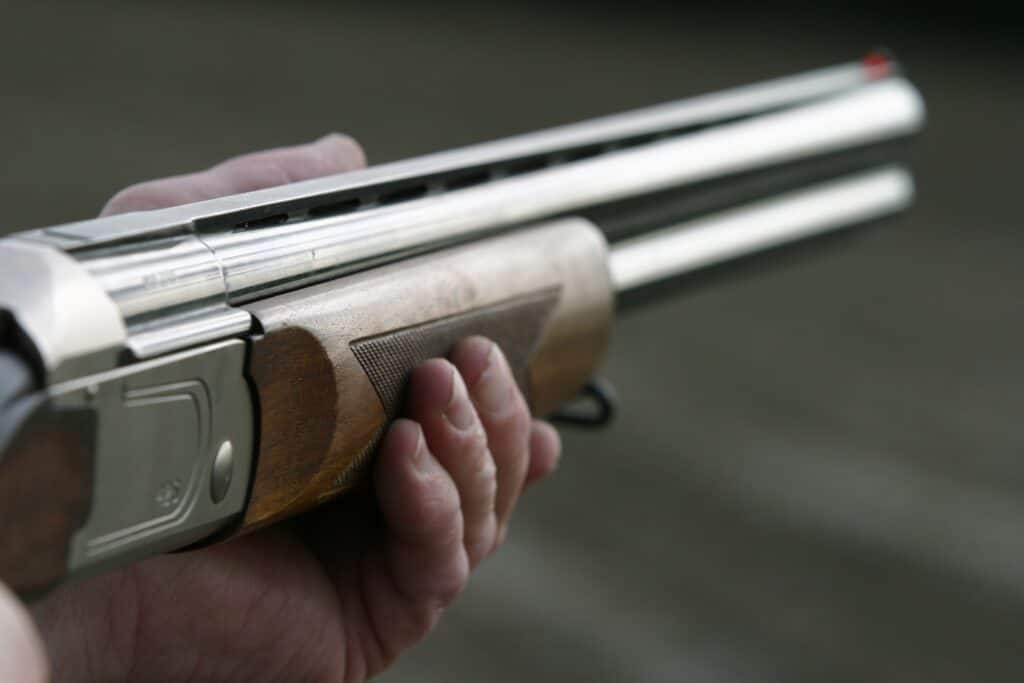 Oak Ridge Gun Range: Orlando
Oak Ridge Gun Range was established in 1986 and serves as an indoor shooting range while also offering guns and gun accessories for sale. The shooting range features a modern 50-foot air-conditioned range with 7 stalls. You can use pistol-caliber rifles, shotguns, and pistol-caliber handguns at this facility.
Users can also buy and rent guns at Oak Ridge Gun Range. If you buy a firearm from the facility, you will get unlimited range of practice and instruction for a period of 30 days. The range also offers gunsmithing services like cleaning and scope mounting.
Shoot Straight: Orlando
Shoot Straight is a gun store and range that features a rifle and handgun shooting area. The facility's rifle shooting range can handle guns up to a maximum caliber of .375 H&H Magnum. On the other hand, the handgun firing range accepts guns of any caliber up to and inclusive of .44 Magnum.
The shooting range accepts machine guns and full-auto rifles for customers who hold Class 3 licenses. Users also get a clean shooting environment that is air-conditioned. Shoot Straight has an offer known as 'Ladies Day' every Monday, whereby ladies get to shoot free of charge and only pay for ammunition and targets.
Bay County Shooting Range: Panama City Beach
Bay County Shooting Range was established in 2014 with a view to providing people with a place to gain knowledge and skills for 'safe, responsible firearms handling and target shooting'.
The facility features:
supervised handgun
rile ranges
a 5-stand
sporting clays
and 3D archery
The other unique features of the facility include ranges measuring between 5 yards and 300 yards for handguns and rifles. Each range has between 6 and 18 shooting positions, meaning that the facility can accommodate many users at one go.
There are also 18 3D archery targets, an automated sporting clays bay with 18 stations, and an automated 5-stand sporting clays field, just like the shooting ranges in Delaware.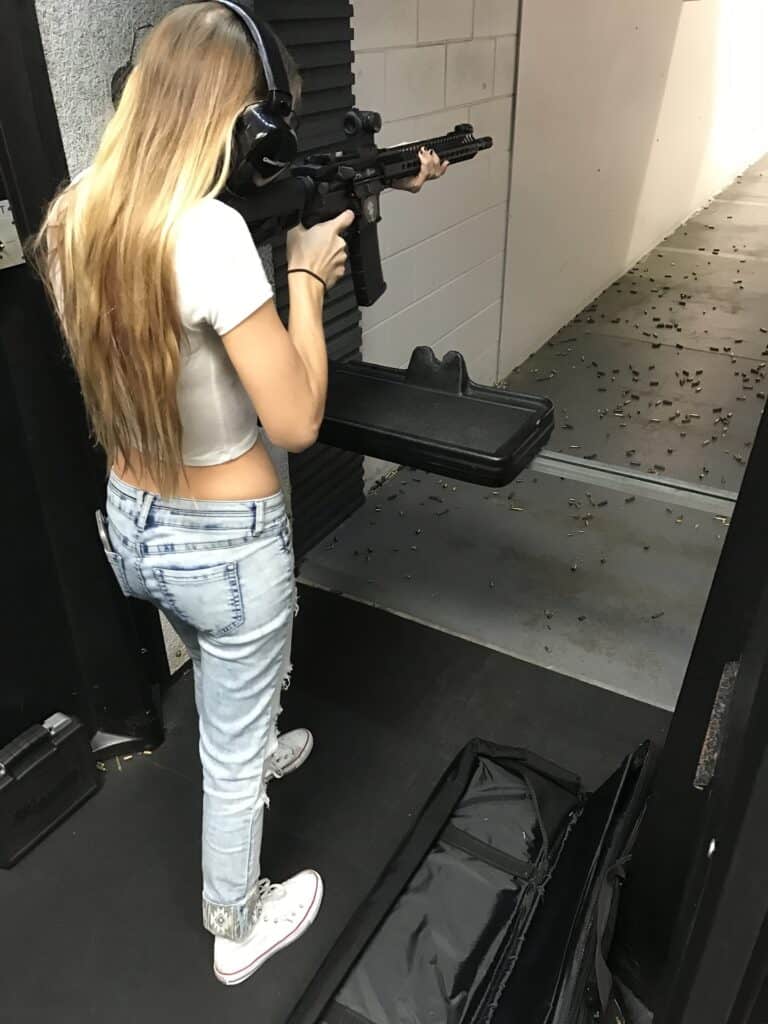 Tenoroc Public Shooting Range: Lakeland
Tenoroc Public Shooting Range is a public shooting range that provides supervised handgun and rifle range services. It also has sporting clays, an air rifle range, a 5-stand, trap field, and a raised archery range. Users of the facility get access to ranges of different lengths from 7 yards to 100 yards with numerous shooting positions.
The facility aims to promote gun use safety by providing training to hunters, students and the general public. Unlike the gun ranges in Oklahoma where the facilities are open on select days, the Tenoroc range currently operates on Mondays, Fridays, Saturdays, and Sundays between 8 am and 5 pm.
It also operates at a 50% capacity, with each user allowed a maximum of one hour.
Ocala Shooting Range: Ocala
Established 'to help you improve your skills in shooting', the Ocala Shooting Range is always open and available for use by the public whenever there are no classes in session. The facility is unsupervised, meaning that cooperation among participants is mandatory. Shooters are required to carry their own tacks, staples, and targets.
By visiting the Ocala Shooting Range, you will have access to a 100-yard rifle and handgun shooting range with 12 positions as well as one single-station self-throw shotgun recoil pad. Users can call to reserve a lane, with one being able to reserve a maximum of 2 lanes up to 4 days in advance.
Cecil M. Webb Shooting Range: Punta Gorda
Established in 1964, Cecil M. Webb Shooting Range is a facility that provides handgun and rifle range services under the supervision of range safety personnel and volunteers. The facility also features two one-station self-throw shotgun recoil pads.
Cecil M. Webb Shooting Range offers a variety of ranges for your training needs. Comparable to the gun ranges in North Carolina, the ranges include a 5-position 100 or 200-yard rifle range, a 10-position 50 or 100-yard rifle range, and a 12-position handgun or smallbore rifle range that measures 7.5, 15, 25 or 50 yards.
Okeechobee Shooting Sports: Okeechobee
Okeechobee Shooting Sports regards itself as the home of shooting and gunsmithing that features both outdoor rifle and pistol ranges in south Florida.
The key features of the facility include:
5 separate 5-stand fields
a trap shooting area
a skeet field
steel galleries
These features are located on a nearly 100-acre tract of land, making the range a shooting paradise.
Guests get access to all levels of shooting activities – from those for beginners to those for experienced shooters, similar to the shooting programs provided by some gun ranges in North Dakota. Food is available at the shooting site, meaning that you don't necessarily have to carry your own.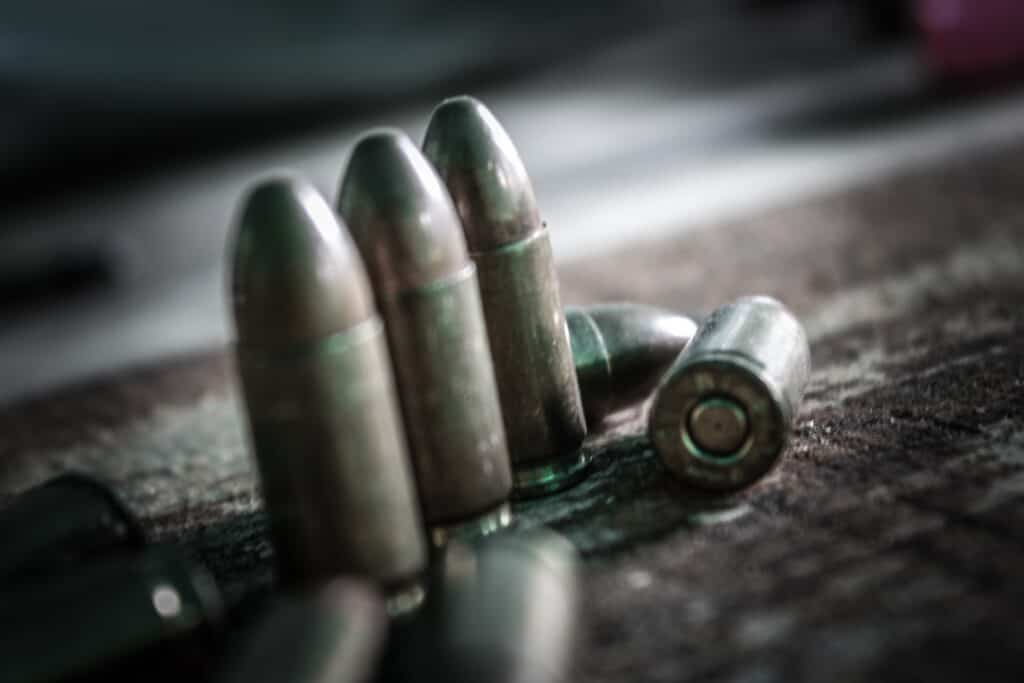 Palm Beach Shooting Center: Lake Worth
Palm Beach Shooting Center has an air-conditioned indoor range with 12 pistol lanes, each measuring 25 yards in length. The facility also has 5 rifle lanes that can be used with both semi-automatic and basic bolt rifles. You can use any firearm of caliber between 17 hmr and 300 wm.
Palm Beach Shooting Center also sells and rents out a wide collection of firearms, a gun range feature that you can also enjoy in Ohio gun ranges. You can also buy ammunition supplied by leading manufacturers from this facility. The facility has also partnered with Florida Firearms Training to provide professional training on gun use.
The Gun Shop Inc. & Gun Range: Leesburg
The Gun Shop Inc. & Gun Range calls itself 'one of the best indoor range facilities' in Leesburg for over 20 years now.
The facility features:
An indoor pistol range that measures 12 yards and is equipped with well-illuminated and well-ventilated stalls.
There is also a separate 50-yard rifle range that has 4 shooting stalls with big platforms.
The facility also provides gun rentals and guns for sale and offers training on how to handle guns. It also sells quality ammunition from leading suppliers. If you require a specific or odd caliber, this is the gun shop/range that you need to visit.
Osceola Shooting Range: Lake City
Osceola Shooting Range has a 10-position 200-yard long outdoor rifle shooting range, a 10-position 50-yard long handgun range, as well as an 8-position rifle and handgun range measuring 50 yards. There is also a stationary archery range.
The facility is open to the public at all working times except when classes are in session. The facility prohibits the use of shotguns and requires visitors to wear eye and ear protection devices. While backboards are provided at the facility, you should carry your own targets and tacks.
Conclusion
If you're looking for Florida shooting ranges, they can be found in various locations, and even in cities such as Tampa. In this article, we have listed the best gun ranges in Florida. Now you have the information that you need to make an informed decision when selecting a place to up your shooting skills.