As an Amazon Associate we earn from qualifying purchases.
Delaware is home to a variety of gun range options that suit the needs of beginners and veteran gun shooters alike. Most shooting ranges in Delaware have both indoor and outdoor ranges to cater for different clients and their desires.
These facilities are well-equipped with both new and used firearms and they also offer ammunitions and shooting accessories for lease and purchase. Whether you are visiting Delaware for the first time or are a local, you will definitely find a gun range that will deliver the memorable shooting experience you are looking for.
The Top Shooting Ranges in Delaware
Gun shooting ranges are the perfect facilities for those looking to sharpen their shooting skills, practice gun shooting, train for qualifications, and purchase or hire firearms, ammunitions, and accessories.
Although Delaware is a small state that has few options when it comes to gun ranges, I have come up with a list of the top ten gun ranges in Delaware. Here are a few gun ranges that you must visit whether you are a local or traveler looking for gun shooting range in Delaware.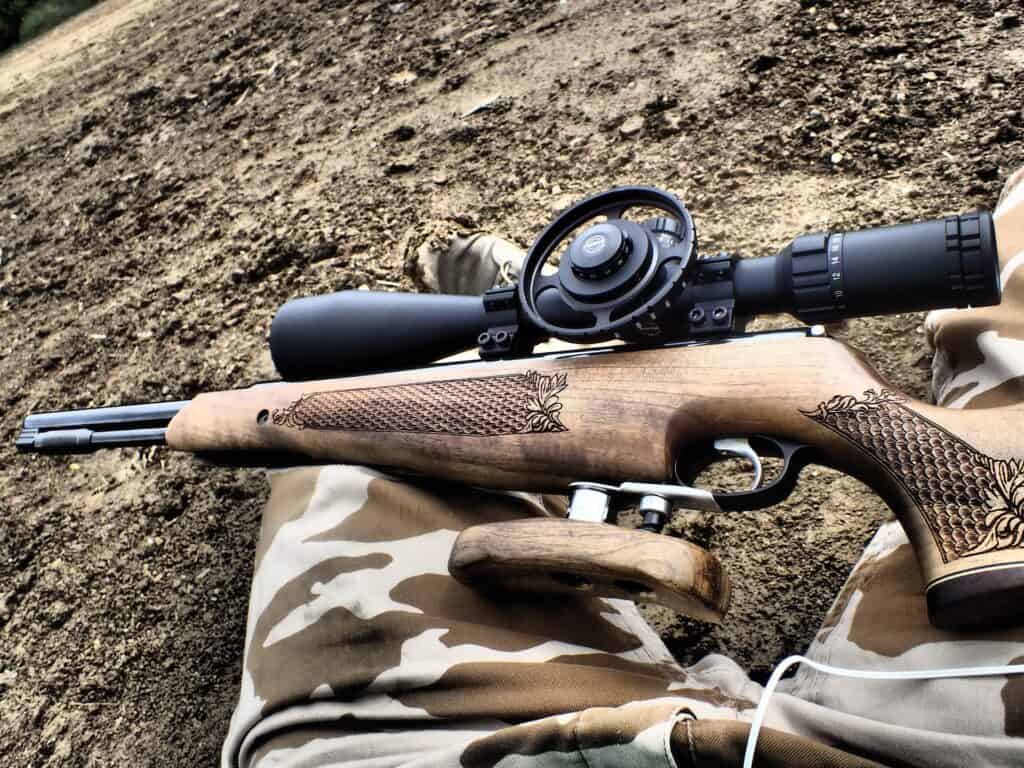 JD Defense Guns and Training: Georgetown, Delaware
JD Defense Guns and Training is one of the leading shooting ranges in Delaware. The facility provides shooting range amenities for rifle and pistol shooting. This popular range provides personal instruction and classes for beginners and veterans alike.
Additionally, it has knowledgeable and experienced staff that are eager to help every client. You can rest assured that you will get the best shooting experience regardless of whether you are a beginner or an expert shooter. The target distances for pistols are 10 yards while for rifles, the distance extends to about 130 yards.
Owen Station: Greenwood, Delaware
The Owen station sporting clay range sits on an 80-acre land that has five courses, giving individuals adequate space to enjoy the outdoors. The facility provides an assortment of clay and trap shooting events.
The shooting range also offers:
a clubhouse
hunting
bunkhouse
even overnight kennels for your hunting dogs
Individuals who want to use this facility can opt for family membership or individual membership, similarly gun ranges in Rhode Island also offers the same membership options. This is a perfect place for shooting fanatics or beginners to enjoy your time with family or a group of friends.
Shooters Choice: Dover, Delaware
The Shooter's Choice prides itself as the only public indoor shooting range facility in Delaware. They have a state-of-the-art range that is well-equipped, environmentally friendly, and safe. In this facility, everyone who has an interest in firearms can learn and even practice their skills in a safe and controlled environment.
Shooter's Choice is an electronically controlled range featuring two distinct 5-position ranges to guarantee flexibility in leagues, training, and even informal target shooting. Individuals are allowed to use personal or rented shotguns, rifles, handguns, and muzzleloaders.
The shooting range also offers a wide variety of targets to provide users with a memorable shooting experience.
Delaware State Pistol Club: New Castle, Delaware
The Delaware State Pistol Club boasts of having both an outdoor and indoor shooting range. The facility only allows pistol calibers that are lower than 1500fps in their indoor range. The shooting range also offers gun safety classes and action pistol events throughout the year.
The shooting facility offers many recreational and competitive shooting activities for the whole family. Whether you are an expert marksman or a beginner, you will find a shooting activity to suit your skill level.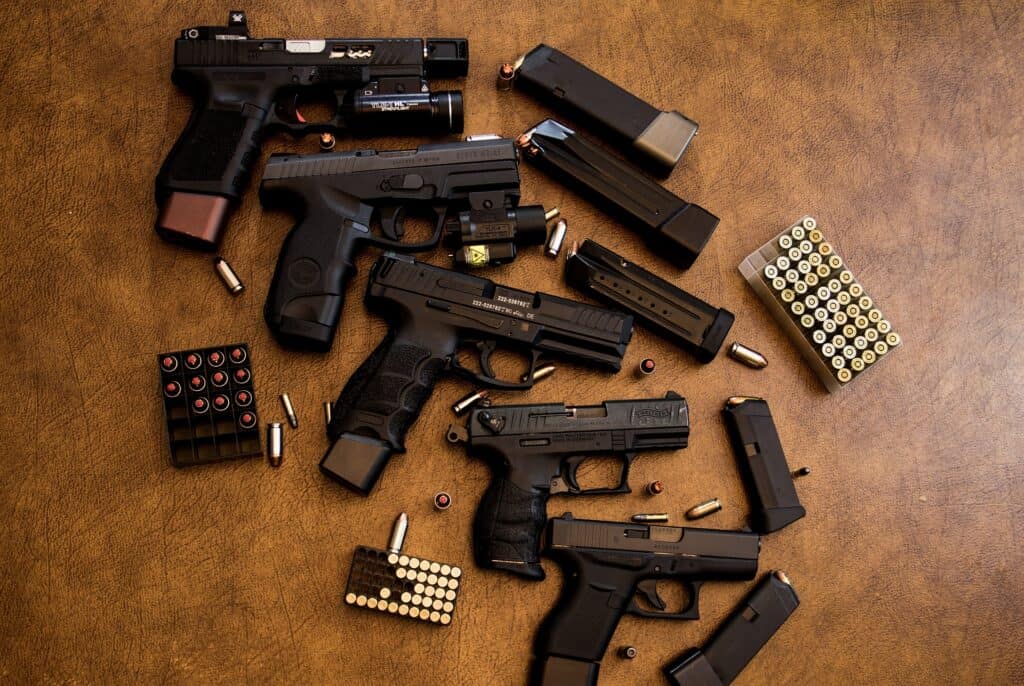 Similar to the shooting ranges in Alaska, the club features an indoor heated range that has a clubhouse and bathroom facilities. This is a perfect range for pistol shooting with 10 lanes and 25 yards.
Ommelanden Hunter Education Training Center: New Castle, Delaware
The Ommelanden Hunter Education Training Center is a shooting range that is run and operated by the Delaware Department of Natural Resources and Environmental Control.
This facility offers:
a rifle and pistol gun range
trap and skeet shooting
archery ranges
apart from rifles and pistols, the gun range also allows clients to use shotguns and black powder rifles
The facility features range lengths of 25 yards for the pistol range and 50 yards for their rifle range. The Ommelanden Hunter Education Training Center is accessible to the public. Unlike the gun ranges in Tennessee, this facility does not rent out firearms and ammunition and visitors must make arrangements prior to visiting the shooting range.
Wilmington Trapshooting Association: Wilmington, Delaware
Wilmington Trapshooting Association was established in 1910 and has continued to be active until today. The facility is situated on a property of more than 40 acres and has different types of shooting ranges. The association offers league, practice, registered trap shooting, and skeet shooting all year round.
Wilmington Trapshooting Association has 14 trap and skeet fields. They also have onsite WTA personnel who help out new shooters. Millions of skeet and trap shooting events have been hosted on WTA grounds over the last 50 years.
Nanticoke Sportsmen's Club: Seaford, Delaware
The Nanticoke Sportsmen's Club is home to one of the best shooting ranges in Delaware. The shooting facility is spread over more than 20 acres and is situated between Bethel and Concord just east of Seaford.
The facility has more than 15 different ranges for shotguns, rifles, pistols, steel, trap, a fully-equipped archery range, and a 3D course, just like the shooting ranges in South Dakota.
The Nanticoke Sportsmen's Club hosts a range of public activities every month ranging from Trap shooting, Black powder, and archery that attracts many shooting enthusiasts. This gun range has everything that any experienced or novice shooter would want.
Bridgeville Rifle & Pistol Club
The Bridgeville Rifle & Pistol Club was established just after World War II by several WWII vets. The facility is situated on about 130 acres at Bridgeville, DE. In the past, the main activity held at the club was 600, 300, and 200 yards NRA High Power Rifle competitions.
The club has grown over time and now offers a range of pistol and rifle shooting styles and hosts competitive shooting matches almost every week.
The Bridgeville Rifle & Pistol Club also provides training that ranges from basic pistol and rifle classes to advanced shooting and concealed carry classes. At this shooting facility, members and non-members can enjoy informal, competitive, and recreational shooting of all types of firearms in a private, friendly, and safe environment.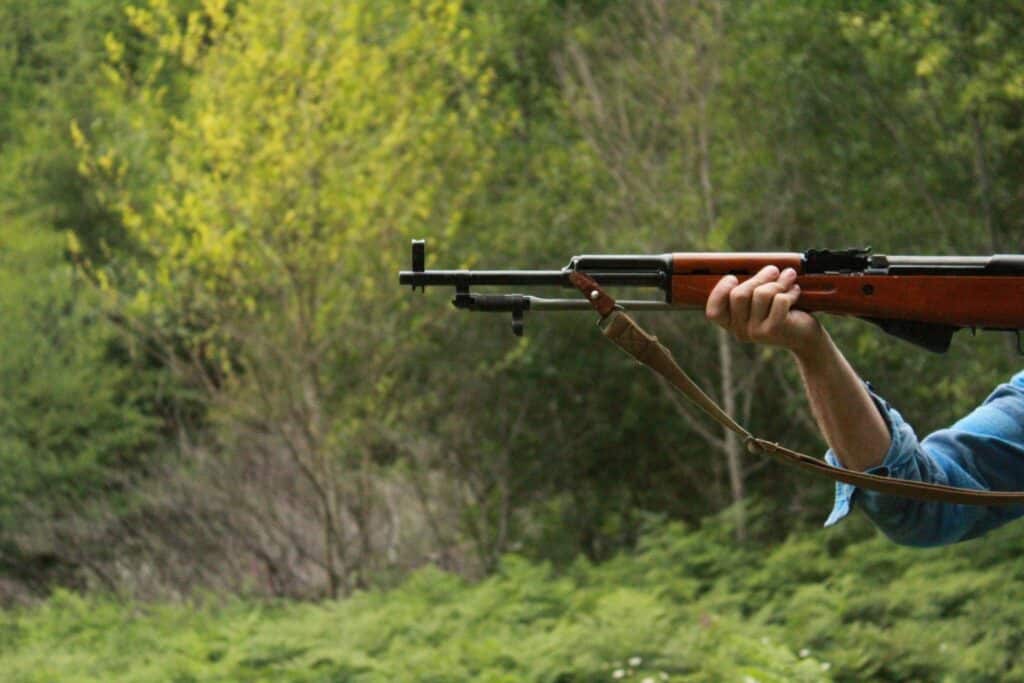 Cabela's Gun Range: Christiana Mall Newark, DE
Cabela's is one of the best shooting ranges in Delaware. The facility is situated in Northern Delaware and is near the Christiana Mall. Cabela's was established in 1961 and has a gun store with a variety of firearm brands, ammunition, and accessories to suit the needs of every shooter.
Cabela's also has an aquarium that you can walk through, a gun library, a room for archery tech, and an indoor archery range. Additionally, there is Bargain Cave and Mountain replica that depicts game animals found in North American in their natural habitat.
If you want a gun shooting facility that has a variety of firearms and friendly staff, then you should check out Cabela's.
Range Time Shooting Range: Delmarva area, Delaware
Range Time Shooting Range is a popular 15,000 square foot shooting facility located in the Delmarva area.
The facility offers:
12 climate-controlled.
25-yard shooting lanes.
6 state-of-the-art axe and knife throwing lanes, comparable to the shooting ranges in South Carolina.
Additionally, they have a retail display outlet that has a wide range of both new and used firearms and accessories. This allows customers to buy or even lease gun shooting equipment.
Range Time Shooting Range also offers extensive training classes for both advanced shooters and beginners who want to sharpen their gun shooting expertise. These courses are offered both in groups and individual classes.
Some of the popular courses include concealed carry, basic and advanced combat handgun, law enforcement training, basic and advanced rifle, active shooter defense, and home defense classes.
Conclusion
Although it is a small state, Delaware has a variety of gun shooting facilities conveniently located in different areas. The best gun ranges in Delaware have an assortment of firearms, ammunition, and accessories to satisfy the needs of gun enthusiasts.
Whether you are a beginner or an expert shooter, these indoor and outdoor facilities will offer a memorable and enjoyable experience.
Most of them also offer training sessions for those who want to advance their expertise when handling guns or enhance their safety. Check out these gun ranges today and enjoy a gun shooting experience like no other.