As an Amazon Associate we earn from qualifying purchases.
Hawaii has some of the best shooting ranges in the country. Any gun lover who enjoys a good gun shooting practice would be missing out if they did not try out some of the world's leading shooting ranges in Hawaii.
From Armalite Rifles (AR) to pistols and even hand guns shooting practice, Hawaii has a place for you to try out your hobby. Question is, where exactly do you find these top gun ranges in Hawaii? This article will help answer that question.
The Top Shooting Ranges in Hawaii
Below is a list of 10 of the best shooting ranges for people living in and around Hawaii:
Koko Head Shooting Range/Complex (KHSC): Honolulu
KHSC is a unique shooting range because it is the only public gun range in Oahu. It is managed and operated by the City and County of Honolulu, Department of Parks and Recreation.
There are seven different shooting facilities available at this range including:
Cowboy Action
Pistol
Skeet
Rifle
Action Pistol
Handgun Metallic Silhouette
Trap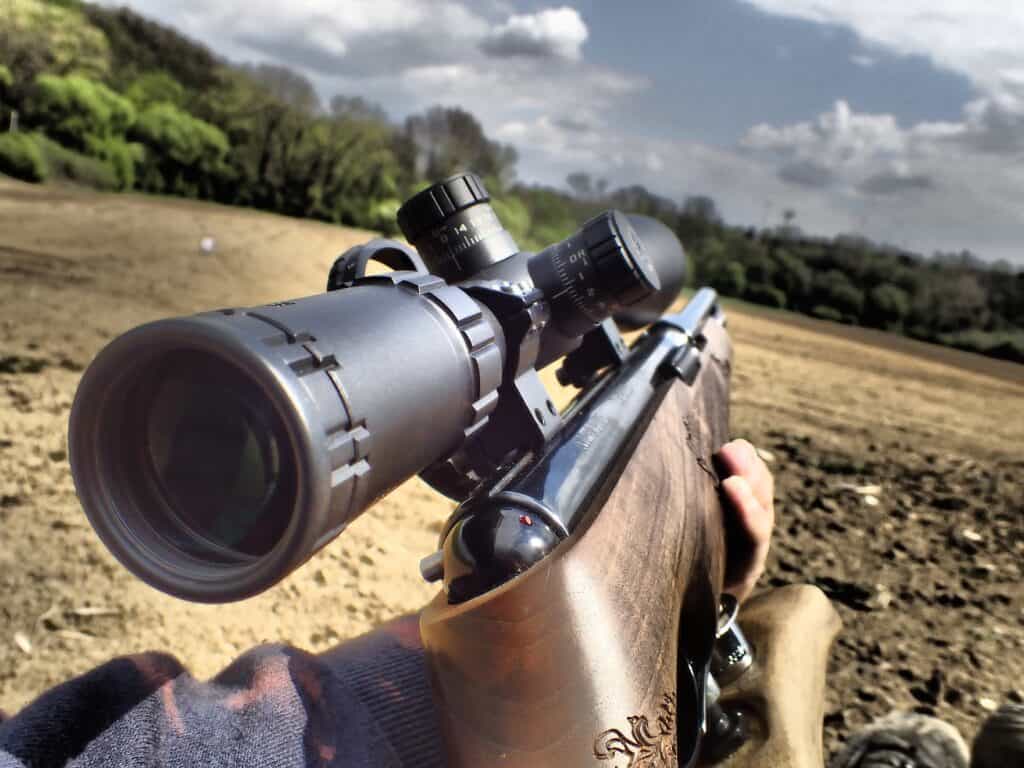 The Pistol and Rifle shooting ranges are operated by the City Range Attendants whereas the other shooting ranges are operated by sport shooting clubs. Good to note, however, is that the Koko Head Shooting Range does not rent or sell firearms, unlike at the gun ranges in Texas where members can easily rent various firearms.
Swat Gun Club: Honolulu
The Swat Gun Club started its operations in 2006. The owners gained their shooting experience from some gun clubs in Waikiki. It is a very safe shooting environment with amazing customer service and instructors at all times.
In this range, you get to enjoy target shooting which is always a fun activity for a team, just like at the gun ranges in Vermont.
At Swat Gun Club, you can get an array of weapons which are favorable for beginners as well as advanced shooters. However, as you spend your enjoyable time at the shooting range, you have to adhere to strict safety rules. The shooting instructors in charge are allowed to eject anyone who handles a firearm in an unsafe manner.
Hawaii on Target: Honolulu
Founded in 2013, Hawaii on Target is a privately-owned gun range that offers both gun shooting training and firearms sales. The owner, Darin H., encourages students to buy the guns they trained on in this range from them.
It is a gun range that has allocated special time for vulnerable important guests. However, other shooters are also allowed to visit during the scheduled time. The range is open Monday to Friday from 10 am to 5 pm and 9 am to 1 pm on Saturdays. It is closed on Sundays.
Halawa Firearms Range Facility: Honolulu
Want to practice shooting in a range that even offers gift cards? Halawa Firearms Range Facility is your go-to shooting range facility. Located in Icarus Way, Honolulu, HI, this gun range is known for its small arms qualifications. Something important to note is that this facility is primarily a military only shooting range.
It allows beginners as well as experienced shooters to engage in firing training under guidance and supervision. You get an opportunity to learn and practice the safe handling of firearms.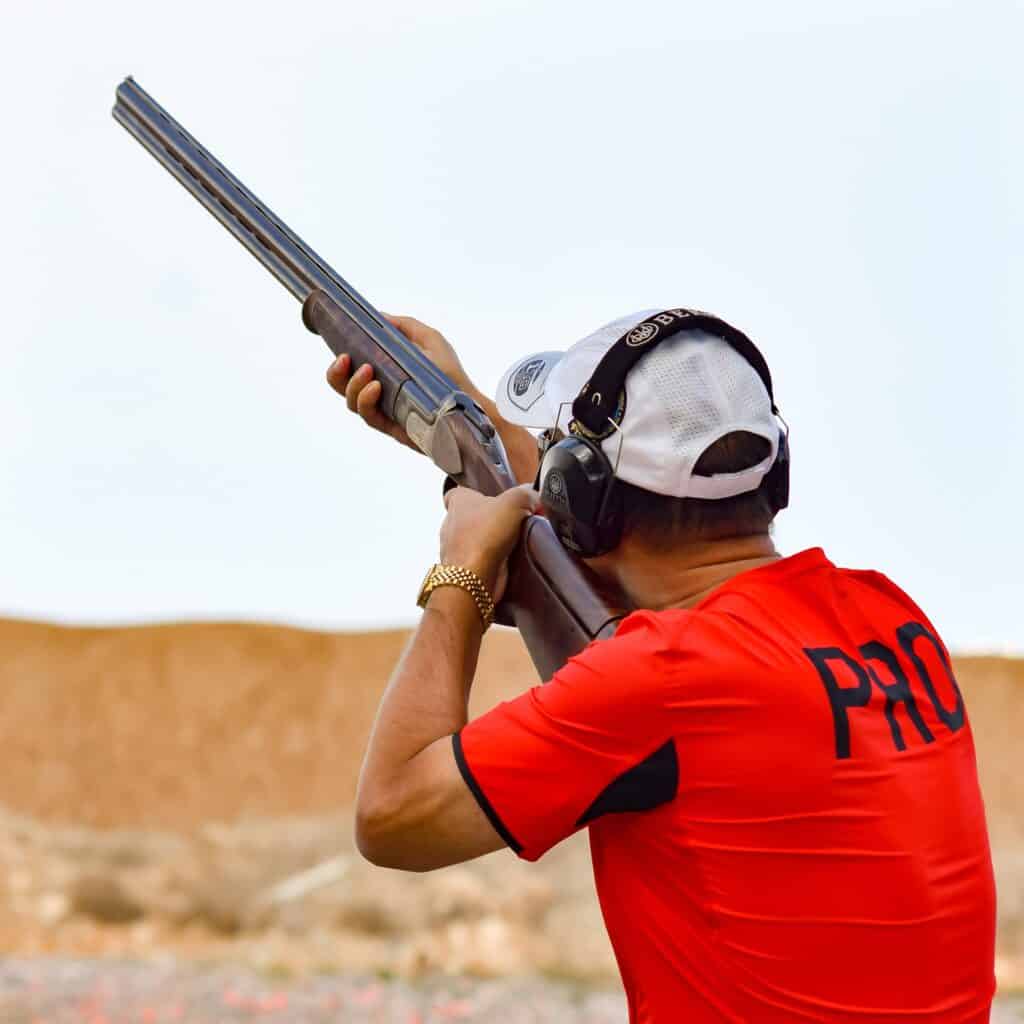 Pacific Custom Rifles: Honolulu
Among the several, privately owned gun ranges in Hawaii is the Pacific Custom Rifles located within Honolulu. This shooting range is owned by George Takishita. It is a residential contractor category gun range that offers both rifle and pistol ranges.
This is the right place to purchase your firearms as well as get gun services that you may require. You get to experience good customer service from the staff, the shooting instructors, and the management, among other people involved in the activities that take place in the range.
Power Edge: Honolulu
Power Edge Hawaii specializes in airsoft guns. Airsoft is a type of game or sport that adults of a sensible disposition engage in. You are not supposed to use guns for anything else other than enjoyment.
Minors (individuals under 18) are allowed to view the site under parental or guardian supervision, a policy that is similar to some gun ranges in Utah.
You can also buy Airsoft Toy-Guns that are not real firearms from this range. Each airsoft gun comes with a safety cover as stated stipulated in Federal laws (Honolulu City law states that the replica guns should be in a case or covered when one is in public).
At the Power Edge range, you can also have your airsoft toy gun services but the team there will not service a gun that is uncovered. A gun must be either in a case or range backpack for it to be serviced.
Puuloa Shooting Range: Honolulu
The Puuloa shooting range is also known as Puuloa Rifle Range or Pu'uloa Rifle & Pistol Club (PRPC). This shooting range was founded in 1983 and it is dedicated to promoting perfect marksmanship. Here, they help sharpen your shooting skills until a novice shooter becomes an experienced marksman.
Pu'uloa Rangeis authorized to operate in Ewa Beach, Honolulu. The shooting range is one of the members of various associations including the National Rifle Association of America (NRA), the Hawaii Rifle Association (HRA) and the Civilian Marksmanship Program (CMP).
X-Ring Security & Firearms: Honolulu
This is the most technologically advanced indoor shooting range in Hawaii. At X-Ring Security and Firearms, you get rifles and pistols among other shooting equipment.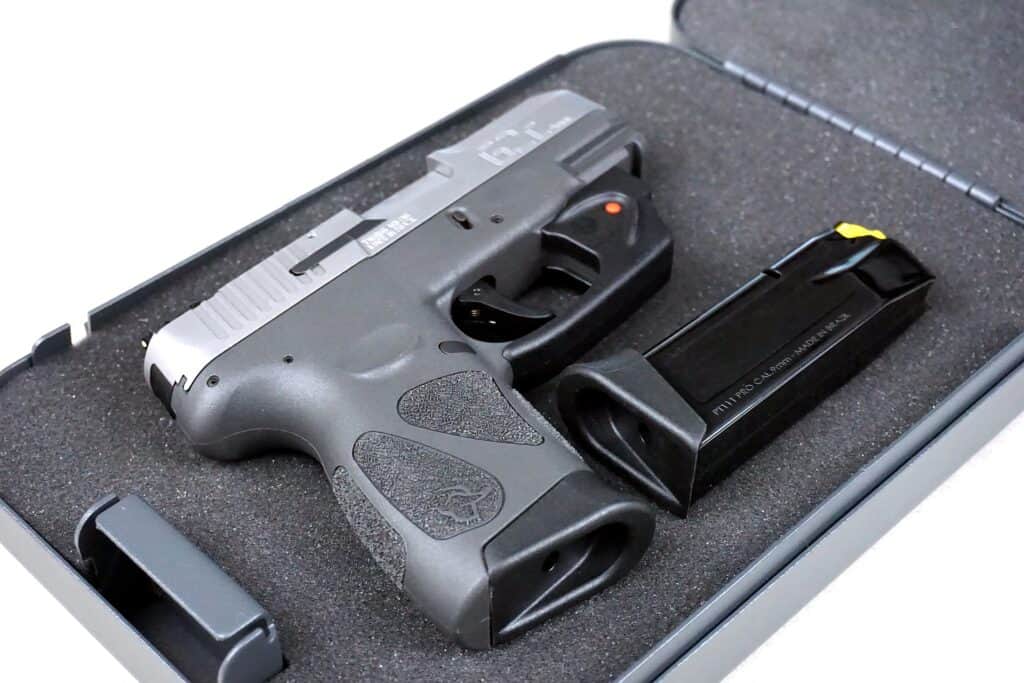 This shooting range is also a shooting training center with courses such as Concealed Carry Training and the Basic Handgun Safety Course among others. The enrollment fee is pocket friendly to enable interested individuals to enroll, similar rates can also be enjoyed in some gun ranges in Virginia.
808 Gun Club: Honolulu
When you talk of a classy shooting range, the 808-Gun Club comes to mind. It is Hawaii's finest 4-lane indoor shooting facility with a very comfortable lounge area for customers to relax in. There are numerous firearms that can satisfy beginner shooters as well as avid gun enthusiasts.
There are also available packages for rental in case one is interested.
One can buy a firearm from 808 Gun Club. Similar to the shooting ranges in Nevada, club memberships, tourists and walk-ins are all allowed to enjoy its services at all times.
Waikiki Gun Club: Honolulu
Reputed as Hawaii's safest indoor gun range, Waikiki Gun Club offers handguns and rifle shooting ranges. In this facility, children under 9 years of age are not allowed to engage in any shooting activities, or to even enter the range. You also must be over 21 years of age for you to be allowed to shoot on your own.
You get to choose from over 25 firearm rentals with deluxe (42 shots) and VIP (50 shots) shooting packages.
Conclusion
All said, Hawaii offers one of the best places in the US to go to for gun shooting practice and training. These 10 awesome shooting ranges in Hawaii are a clear indicator of the kind of experience you can expect when looking for a spot for your gun practice activities. Just visit their website and book a session.