If you buy something through a link in our posts, we may get a small share of the sale.
Of all the permitted states in the US, Vermont has the most permissive gun laws. The state does not require permits to either purchase or carry a firearm. Basically, there are no firearm restrictions in Vermont.
However, this does not mean that you can be careless with a firearm. The state requires its citizens to be mindful of others while in possession of a firearm. It is therefore important to acquire basic gun handling rules at a shooting range near you.
Most Popular Shooting Ranges in Vermont
Shooting ranges are specifically designed to cater for people looking for firearm training and practice. And although a big number of visitors to the shooting ranges are military or law enforcement officers, some ranges cater to recreational shooters as well.
Here is a list of the most popular shooting ranges in Vermont.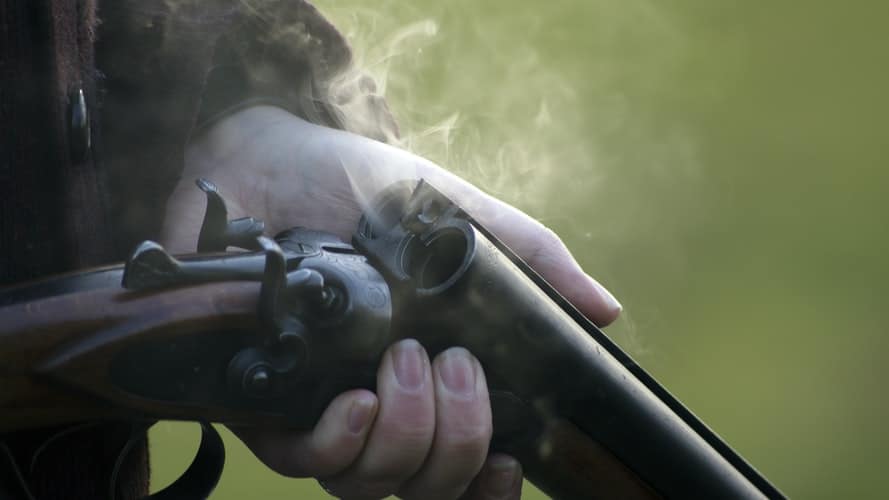 Underhill Rod & Gun Club: Westford, VT
Unlike other shooting ranges that have a wide selection of firearms, Underhill Rod & Gun Club is popularly known for its sporting clay games.
And with the popularity that sporting clay has gained in the recent past, this facility is becoming one of the most sought after shooting ranges in Vermont, similar to some shooting ranges in Indiana.
If you are looking for an outdoor adventure that will be suitable for a corporate event, fundraising event or any group related event, then a sporting clay adventure at the Underhill Rod & Gun Club would be a great choice. 
The Chester Rod & Gun Club: Vermont
The Chester Rod & Gun Club is a well thought out shooting range in Vermont. The range has 25, 50, and 100-yard firearm ranges where the club members can practice and improve their shooting skills.
The range allows shooters to bring their own gear as there are no firearm rentals at the facility, unlike the gun ranges in Hawaii where they allow firearm rentals. For a safe shooting experience, you are also encouraged to bring your own ear and eye protection gear. 
Manchester Rod and Gun Club: Manchester, VT
Would you like some professional rifle and bow handling training? Manchester Rod and Gun Club is a members club that offers the best training classes to both rifle and bow hunters.
This rod and gun club welcomes local shooters and even those on vacation. Therefore, if you are just visiting Manchester, you can take part in the fun filled shooting experiences at the gun club.
As a new member, you will be expected to complete a full range safety program before you can gain full access to the range and its facilities.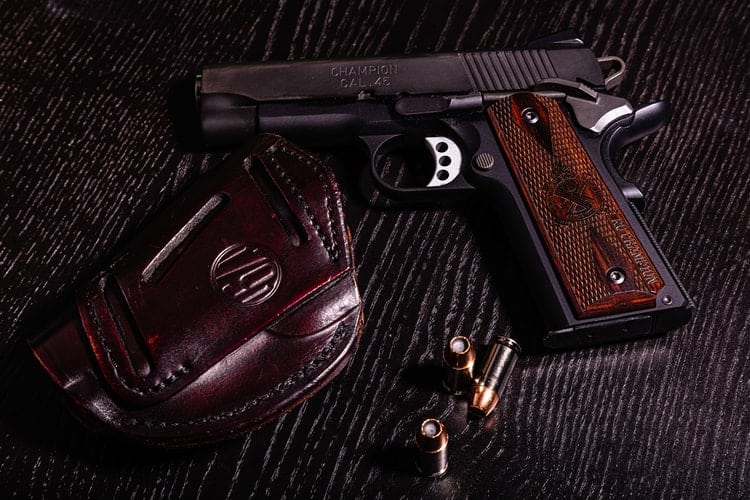 Walter Cabell Shooting Range: Woodbury, VT
Sitting at the heart of Buck Lake Green Mountain Conservation Camp, Walter Cabell Shooting Range is the most famous public range in Woodbury.
The range has quite a few lanes and benches with shooting targets ranging from 15, 25 and 50 yards, comparable to the gun ranges in Idaho. These features make Walter Cabell Shooting Range a great spot for young shooters. 
In fact, the range accommodates approximately 500 students in a year. The students attend summer camp at the facility and obtain their hunting certification after a successful completion of the range's hunting course.  
North Country Sportsmen's Club: Williston, VT
Are you a competitive shooter? Would you love to try out a shooting adventure? North Country Sportsmen's Club is a recognized gun club in Williston, Vermont. 
The gun club boasts an ATA-registered trap field that is designed for shooting singles and doubles. To keep the fun and excitement going, the club has clay traps that will be released at a range of 16 yards, giving you a good shooting distance.
North Country Sportsmen's Club is also known to deliver the best birthdays, bachelor parties and bachelorette parties. You can bring your corporate event to the club as well. The gun club is a great spot for team buildings and other corporate events. Bring your employees or colleagues here for a splendid experience. 
Hammond Cove Shooting Range: Hartland, VT
Are you looking for a free shooting range in Vermont that is open to the public? Hammond Cove Shooting Range located in the great Hartland is the place for you.
Before you can participate in the activities at the range, all visitors below the age of 15 are expected to obtain a valid hunting license or at least accompany someone who has one. For safety, you will also be expected to sign with a range officer once you go in.  
Once you have finalized the registration process, you will have access to the shooting range facilities. This safe and friendly family friendly zone has a rifle range that is 100 yards long as well as a pistol bench for training and practice. 
Working hours the Hammond Cove Shooting Range 10am to 3pm on Mondays, Thursdays, Fridays, and Saturdays, while on Sundays, the working hours are from 10am to 2pm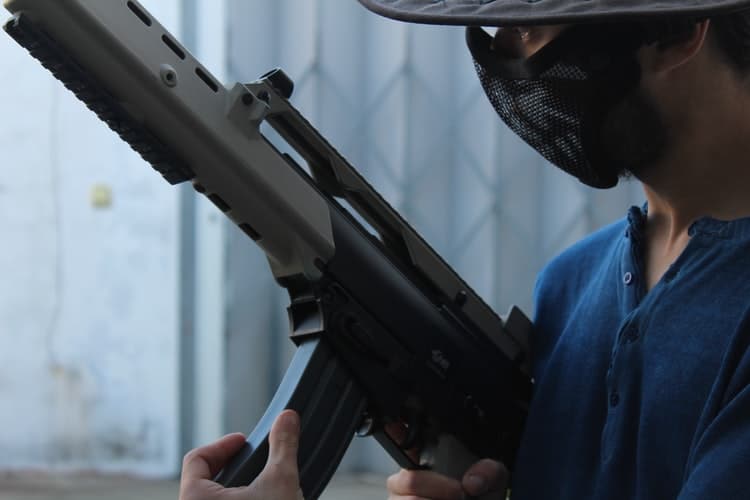 Black River Valley Rod & Gun Club: Ludlow, VT
Black River Valley Rod & Gun Club is an outdoor yet private shooting facility in Ludlow. Keeping you away from the confined space in your office or home, this facility is a great escape from your normal routine.  
The gun club provides exciting opportunities to both professional and recreational shooters. And although the range remains open to the public, you will be expected to sign up for membership before gaining access.  
The shooting features available at this gun club are trap set and a 100-yard outdoor rifle range. If you are looking for that competitive and fun filled adventure, Black River Valley Rod & Gun Club will give you exactly that, similar to some shooting ranges in Illinois.
Weston Rod and Gun Club: Weston, VT
Are you looking for a facility that offers basic handgun courses? Weston Rod and Gun Club is the ideal place for you.
Located in Weston, the gun club is primarily known to offer the best training courses in the region. You will be subjected to classes on handgun safety, types of handguns and pistols as well as proper handling and use of these firearms. 
Similar to the top shooting ranges in Oklahoma, this is therefore a great choice for novice shooters.
Conclusion
Everyone has their own expectations and needs when it comes to shooting ranges in Vermont.
While some shooters prefer open air, others love to shoot indoors where technological improvements are evident. All you have to do is find your comfort.