As an Amazon Associate we earn from qualifying purchases.
Indiana is a state that exercises a lot of freedom when it comes to gun ownership. With that, there are also a lot of gun ranges you can find in Indiana. With so many to choose from, I narrowed down your choices among the best gun ranges in Indiana for you.
The Best Gun Ranges in Indiana
There are many gun ranges all over the State of Indiana. Some offer outdoor experience while others are better for indoors shooting. Some have unique features that make them stand out of the rest. This list shows the best gun ranges in Indiana based on their performance and services.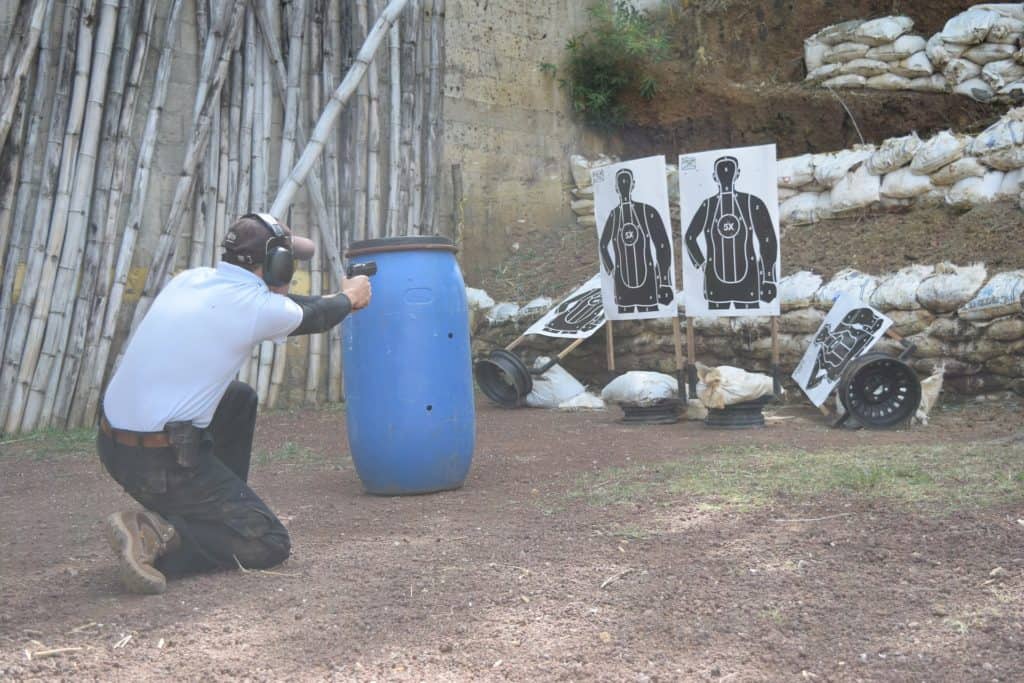 Shoot Point Blank – Chicago
While Shoot Point Blank is a recent name in the firearms industry, it has already built a reputation as one of the top leading gun ranges in Indiana. They already have multiple shops all across the States of America and they only started in 2012.
Shoot Point Blank started as a response to the frustration of gun enthusiasts to how gun stores treat customers.
Shoot Point Blank has quality customer service and state of the art facilities. Comparable to most gun ranges in Tennessee, they mostly have an indoor gun range with shooting lanes that are typically 25 yards long. The lanes can accommodate both handgun and long guns.
Their facilities also have a gun store for services like firearm transfers and firearm cleaning services. They also host training and classroom sessions for licensing or just improving at marksmanship in general.
Indiana Gun Club – Fishers
Indiana Gun Club is Indiana's premier public and shotgun only gun range. If you're looking for fellow shotgun enthusiasts, going to this gun range is surely worth your time. They have been in operation since 1954 so there's a lot of experienced staff.
Their staff consists mostly of people with over 15 years of experience in firearms and more importantly shotgun sports. Perhaps the most notable is Wes Neal who has well over 30 years of shotgun knowledge. You'll learn a lot more about shotguns if you go to the Indiana Gun Club.
Their range consists of 4 voice-activated trap ranges, five skeet ranges, and a twelve station sporting clays course, similar to the gun range features offered by some gun ranges in Vermont.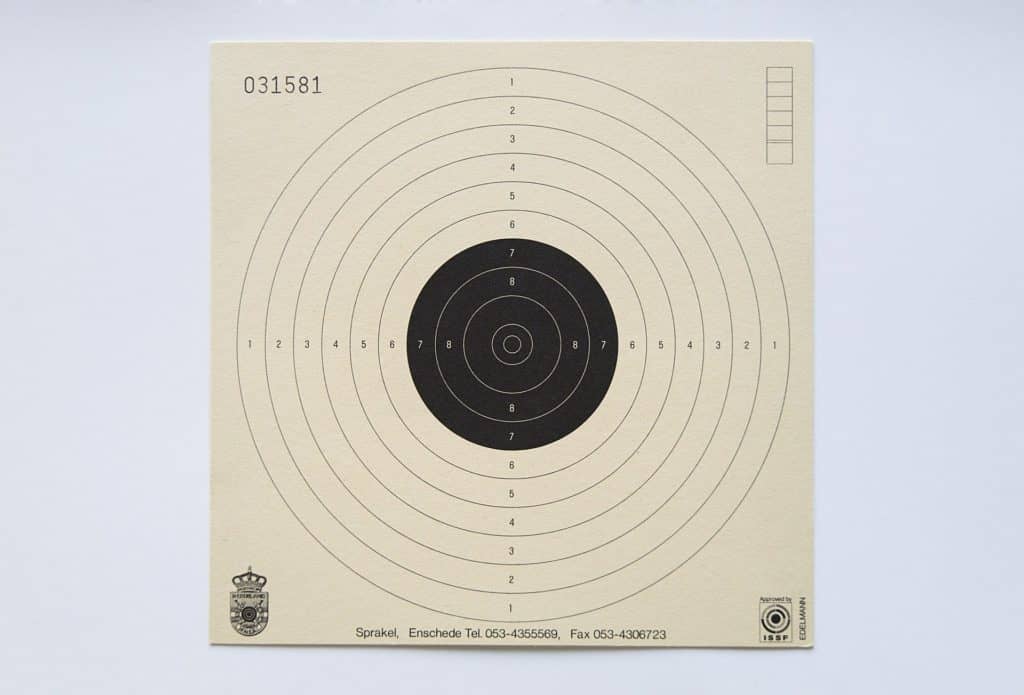 Hillside Shooting Sports – Roanoke
If you're looking for a bit of everything then Hillside Shooting Sports has it in store for you. They offer one of the best shooting complexes in the State of Indiana. You can choose shooting on their outdoor rifle & pistol range, indoor pistol range, trap, skeet, & 5 stand, and their indoor & outdoor archery range.
Their outdoor range can have targets from 50, 100, and 200 yards on the rifle range. The outdoor pistol bays have boards to post paper and steel targets. The indoor range includes digital target carriers that can position targets anywhere out to 16 yards.
If you want to practice with shotguns then there is the trap, skeet, and 5 stand. The trap fields are voice activated so it's easier and faster target shooting. If you want to try something new, then you can check out their archery range, this feature can also be enjoyed in some gun ranges in Texas.
Indy Arms Co – Indianapolis
Indy Arms Co offers a comfortable indoor shooting experience with climate-controlled, high-velocity HEPA filtered recirculated air; managed by an amazing electronic controller target system. All this within big, well-lighted shooting stalls with a range of 25 yards.
Their range offers 12 public lanes with six pistol stations and six rifle stations in 2 different bays. The divided bays make it even more comfortable for a controlled environment and acoustics.
American Shooters Indoors Gun Range – Clarksville
If you're looking to shoot all day at an affordable price then try the American Shooters Indoors Gun Range. You can even go out to eat and come back with your paid receipt and you can shoot again.
If you do plan to stay at the range all day, I recommend you wear comfortable clothing. Men might want to wear breathable shirts and jeans, and women might prefer to wear a comfortable yet supportive bra underneath athleisure attire.
However, if there's a waiting list, they implement a one-hour rotation policy so everyone can shoot.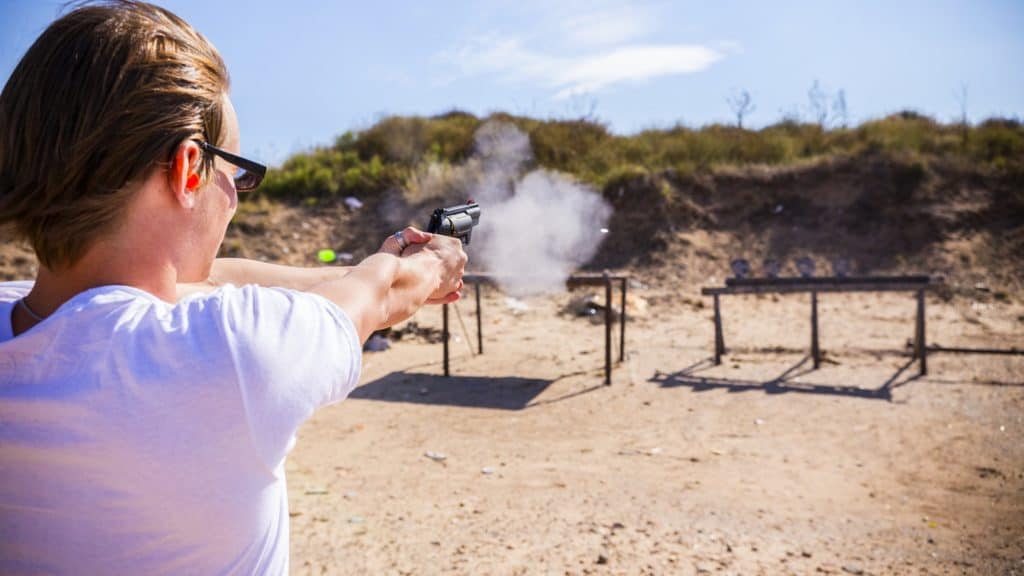 They have 12 lanes in total with 6 standard lanes and 6 premium lanes all 25 yards in length. All of the lanes feature 4-foot shooting stalls with ballistic dividers, shooting tables, base lighting, and noise-reduction materials on the walls.
The standard lanes contain the traditional, easy-to-use target carrier system. There's also a digital LCD control display and adjustable overhead lighting.
The premium lanes contain programmable target carriers. You can set it to "manual" mode or "programs" for a pre-programmed course on fire. You can also select "drills" to make a custom course of your own.
Tim's Shooting Academy – Westfield
Tim's Shooting Academy is a gun range designed closely to U.S. Navy standards. They're the only range facility in the area that meets the U.S. Navy specifications built by experts.
The range consists of 15 lanes in total. They have five 75-foot lanes for rifles and ten 50-foot lanes for pistols. The interior consists of three bays of 5 with concrete walls separating each bay. The range is in a zoned industrial area with no schools or residential areas nearby.
All lanes have thick steel bullet traps rated for .50 caliber bullets. These traps have removal systems so they can easily recycle the lead. It also contains an HVAC ventilation system that keeps the air inside the gun range cool and clean.
Deb's Gun Range – Hammond
Since 1993 the Deb's Gun Range has been offering Hammond and the surrounding community their firearms practice needs. It's a family-owned gun range that has a large selection of firearms that you can rent to shoot at the gun range.
Their facilities include:
a training simulator
a 50-foot shooting range
NRA safety classes
If you're looking to try out a wide variety of firearms then head over to Deb's Gun Range. They also host a number of tournaments and leagues all year long, similar to the top gun ranges in Virginia.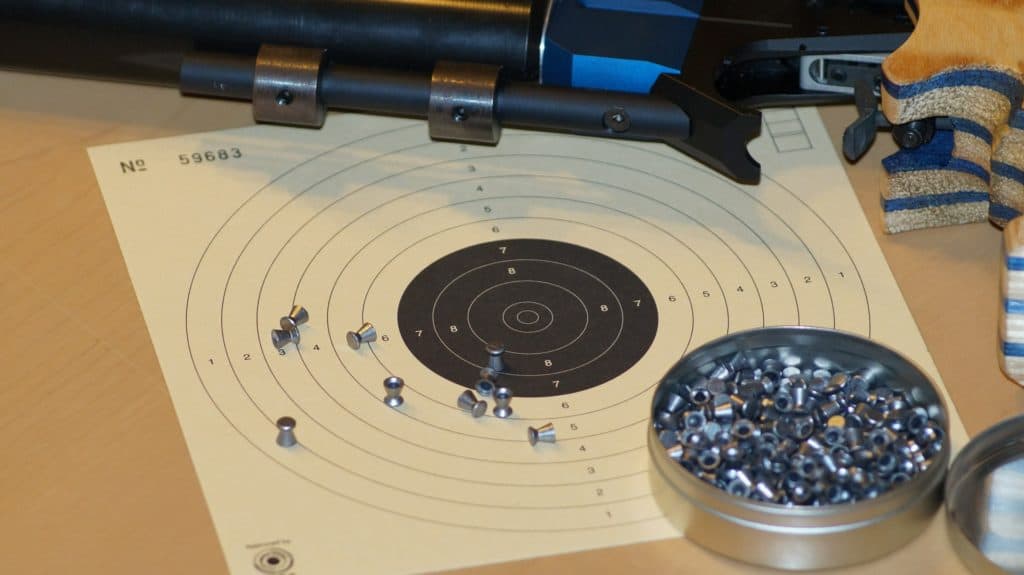 Deer Creek Shooting Range – Cloverdale
Deer Creek Shooting Range is a great outdoor shooting range if you're looking to spend time with family and learn together about firearm safety and marksmanship.
The staff has excellent customer service and the range safety officers are more than welcome to help you with your needs, similar to the stringent protocols observed in Utah shooting ranges.
Their facility includes bays ranging from:
10 yards
25 yards
50 yards
100 yards
The 10 and 25 yards are for pistols while the 50 and 100 yards are for rifles. You can also use long-barreled pistols at the 50-yard bay.
Indy Gun Bunker – Indianapolis
Indy Gun Bunker is one of the oldest store and gun ranges in Indianapolis. With over 80 years of collective experience, you're sure to get solutions to your firearm problems. They also have one of Indiana's largest collection of firearms and firearm accessories.
South County Guns – Schererville 
South County Guns boasts a state of the art professional training simulator available for both law enforcement and civilians. Aside from serious simulations, they also have programs for entertainment that also helps you become more familiar with firearms without live fire for a safe environment.
Their entertainment program includes zombie shots, pistol draw against cowboys, sci-fi animations, balloons safari, and a lot more. South County Guns has one of the best training simulators in all of Indiana.
Conclusion
These are the best gun ranges in Indiana right now. Each of them has its unique features that you might be looking for in a gun range. This ranking doesn't follow a particular order, so choosing the best one would depend mostly on your personal preference.