As an Amazon Associate we earn from qualifying purchases.
Gun shooting is a fun and enjoyable activity for individuals who are interested in using firearms. Shooting ranges in Tennessee provide space for shooters to practice their shooting skills and they also provide training to ensure the safe use of firearms. Shooting ranges provide shooting bays, gun rental services, and they also sell guns to those who want to own guns for personal use.
The Top Shooting Ranges in Tennessee
There are many gun shooting ranges in Tennessee for those who want to purchase firearms, rent firearms, or improve their shooting skills. Every gun range has its unique set of instructions that shooters must adhere to. It is best to check these regulations before choosing the right facility for your gun shooting adventures.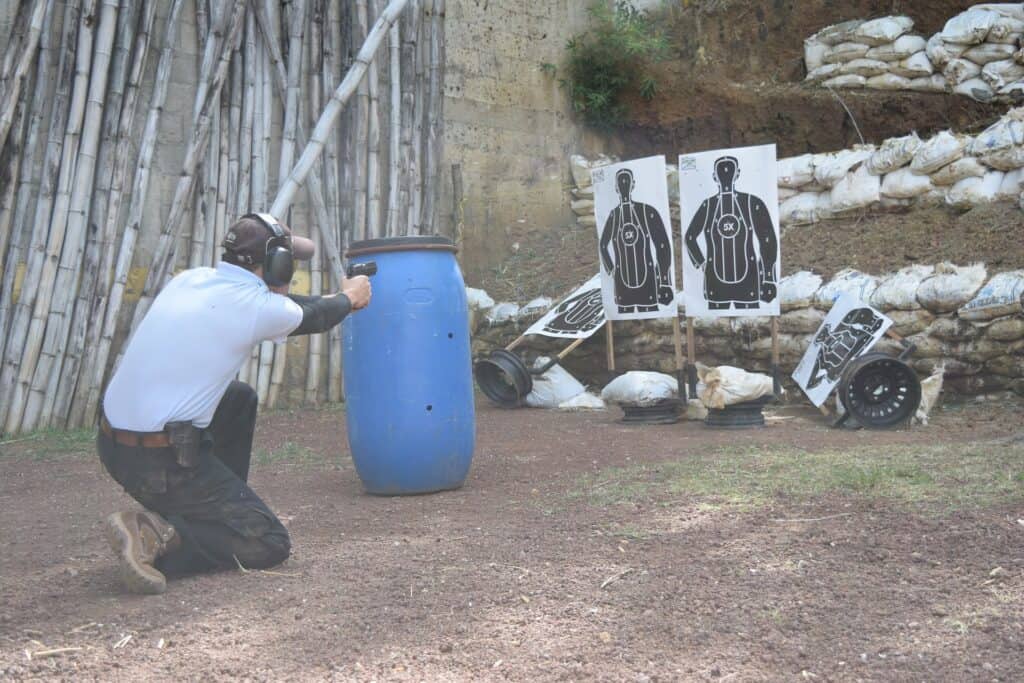 Windrock Shooting Range & Training Center: Oliver Springs
Windrock Shooting Range is a locally owned and operated facility located in the greater Knoxville, Tennessee area. This premier outdoor shooting facility offers 3 pistol bays, shotgun bay, rifle bay, .22lr shooting bay, and 3 separate pistol bays for members only. 
Shooting enthusiasts can use steel and paper targets when shooting with rifles and handguns. The facility features a covered rifle range that extends to over 140 yards, comparable to the shooting ranges in Utah.
The facility also has a pro shop that offers firearm rentals and has ammunition for sale and transfers. In addition, Windrock Shooting Range offers training services for those who want to be better shooters. 
Whether you want to learn how to shoot or to enhance your shooting skills, you will find professional shooting instructors and coaches who are ready to help you out. They will tailor your shooting instructions to suit your needs and objectives.
Strategic Edge Gun Range: Chapel Hill, TN
Strategic Edge Gun Range is one of the premier gun shooting ranges in Tennessee. This facility is for use by corporate or government clients and for private members. The facility has a centerfire rifle shooting range that runs from 100 yards to about 1250 yards and has both paper and steel targets. 
They also have tactical pistol and autonomous static ranges that targets 50 yards. Additionally, the facility has a tactical carbine that targets to 75 yards.
To guarantee safety of members and simplify conditions in the shooting facility, there is a proprietary and holistic cold/hot Range Condition Alert System (RCAS). Strategic Edge Gun Range also offers training courses to law enforcement, military, and civilians who want to advance their shooting skills or learn new tactics or techniques, you can also find these courses in Hawaii gun ranges.
Stones River Hunter Education Center: Antioch, TN
Stones River Hunter Education Center is located in Antioch, TN. The shooting range provides a wide range of activities ideal for the whole family. This includes archery ranges and firearm ranges for shooting enthusiasts and beginners. 
Several events take place in this shooting range throughout the year. In addition, they offer hunter classes periodically at the center. It is important to note that the facility is only open on Friday, Saturday, and Sunday. Shooters need to carry their own firearms. However, targets are readily available for purchase at the facility.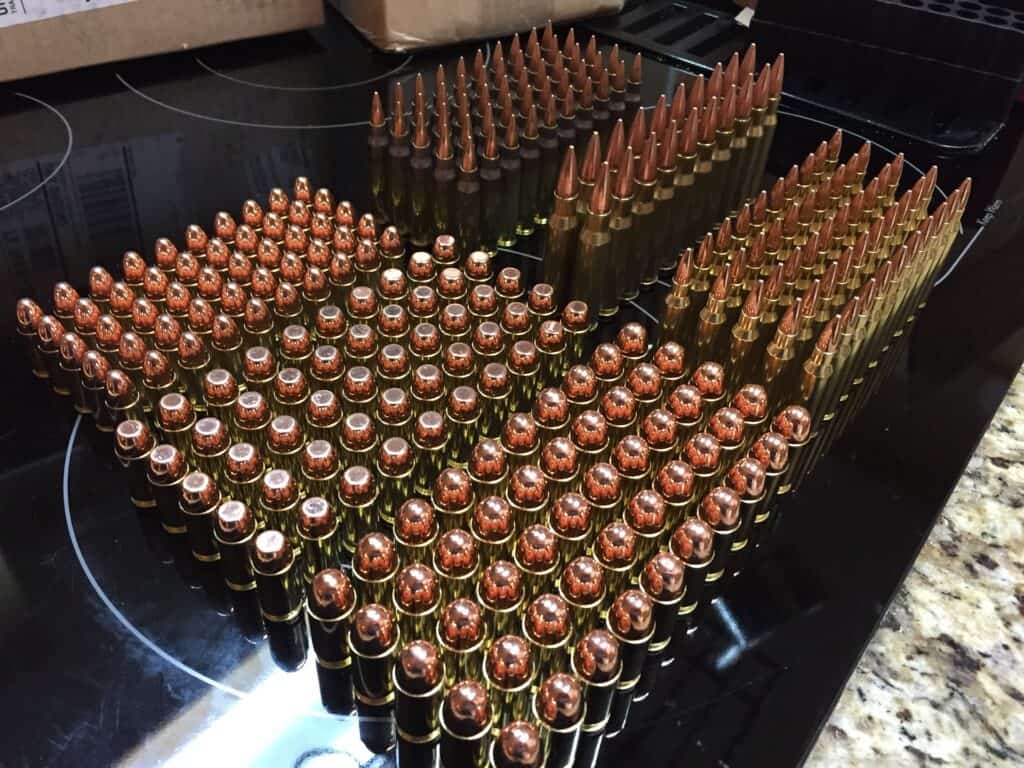 Stone River Hunter Education Center features a 50-foot range that has 30 shooting positions and this includes two wheelchair accessible positions. In addition, there is a 100-yard shooting range that has 18 positions and this includes 1 wheelchair accessible shooting position. 
Furthermore, there is a 6-target archery range. Everyone who uses this facility for their shooting or training must have eye and ear protection.
Volunteer Rifle & Pistol Club: Knoxville, TN
Volunteer Rifle and Pistol Club is one of the first shooting organizations in the South. This facility has been serving shooting enthusiasts of East Tennessee since 1930. The shooting facility is located in the TWRA John Sevier Hunter Education Center in Knoxville, TN. 
The facility has both outdoor and indoor ranges and facilities with activities in high-power, small bore, silhouette, pistol, and bench rest. Shotgun activities available in this club include trap, 5-stand, and skeet, just like at the gun ranges in Georgia.
As one of the prominent shooting ranges in Tennessee, the Volunteer Rifle and Pistol Club is open to the public for gun shooting activities. However, it is closed during the first full weekend of every month and on all holidays. 
The range is usually open on Tuesday, Thursday, Saturday, and Sunday from 1 pm to 6 pm. All shooting activities in this range must be complete by 6 pm. The facility has a range safety officer (RSO) who is present during all shooting activities and is in control of the entire range.
Nashville Armory: Nashville, TN
Nashville Armory Ranges is one of the five-star ranges located in Nashville, Tennessee. The facility has one of the most innovative and technologically advanced range amenities in the country. The facility features climate-controlled shooting bays to offer shooters a clean and comfortable shooting environment all year round. 
All the range bays in Nashville Armory can handle anything that you throw at them except .50MG, you can use a rifle, shotgun, or handgun.
Nashville Armory provides everything that will guarantee a fun day at the range for avid hunters, experienced marksmen, and beginners who want to try their hands on firearms. The facility also offers group events and they have an events coordinator that can help you plan and even reserve a party, team-building outing, or event. 
This shooting range is the perfect choice for anyone who wants a range that offers innovative firearms and range equipment.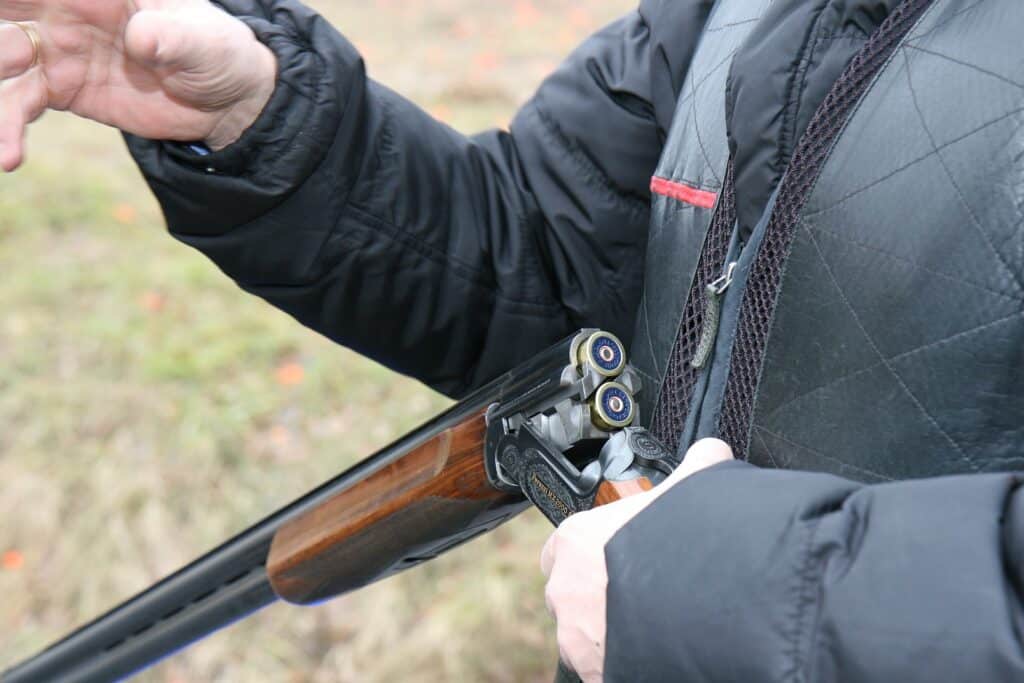 The Gun Room, Inc.: Lebanon, TN
The Gun Room, Inc. is one of the best shooting ranges in Tennessee. This is a family-owned and operated gun range that provides for all your shooting needs. They have an advanced indoor gun range that allows rifles and handguns of all calibers. 
Shooters can opt for membership or they can just pay by the day to use the shooting amenities. The facility has a rental program that allows users to get a feel of the style of gun they would like to use or want to own. Shooters are able to shoot one or multiple guns that they may never have the opportunity to fire anywhere else.
For all rental guns, shooters need to buy ammunition from the facility. They also sell firearms and they have a reliable and trustworthy team that can help you with your firearm purchase. The facility has a wide range of rifles, shotguns, and handguns and you will definitely find what you want. 
The Gun Room, Inc. carries the top brand names that come at an affordable price for everyone. The facility also offers training services for those who want to improve their shooting skills or learn how to carry and use firearms safely.
Dead Zero Shooting Park: Spencer, TN
Dead Zero Shooting Park is one of the best shooting ranges in Tennessee. The facility has a wide variety of shooting ranges and bays to suit the needs of different shooters, whether experts or beginners. They have a high-powered rifle range with shooting bays targeting between 100 and 1,000 yards and is competition ready, following the Civilian Marksmanship Program and National Rifle Association requirements.
All the shooting bays have electronic targets to ensure that shooters do not have to check out their shot on the target. The shooting line is concreted and covered to protect shooters from harmful elements. The shooting ranges have 25 lanes with an 8 foot width and concrete benches that allow you to shoot in a good position.
The park also has the best Sporting Clays Courses in Tennessee that boasts of variety of shots and has beautiful scenery. Sporting clay courses have 30 stations, tiered 5-stand and covered 5-stand courses for those who love action. 
The facility also features two 50-yard pistol and carbine shooting bays, 25-yard covered shooting bays and 15-yard shooting bays equipped with steel reactive targets such as poppers, plate racks, dueling trees, Texas stars, and static paper targets. The facility is open for use 7 days a week.
Royal Range USA:  Nashville, TN
Royal Range USA is a premier shooting range in Nashville. The facility offers state-of-the-art indoor spaces that are ideal for a wide range of firearms. The gun range is open to members and the public from expert shooters to novice shooters.
The facility has 31 shooting lanes that are rated up to 50-caliber. They have pistol, tactical, and rifle ranges. The Royal Range USA helps to educate gun owners on being knowledgeable, skilled, and responsible in their shooting discipline.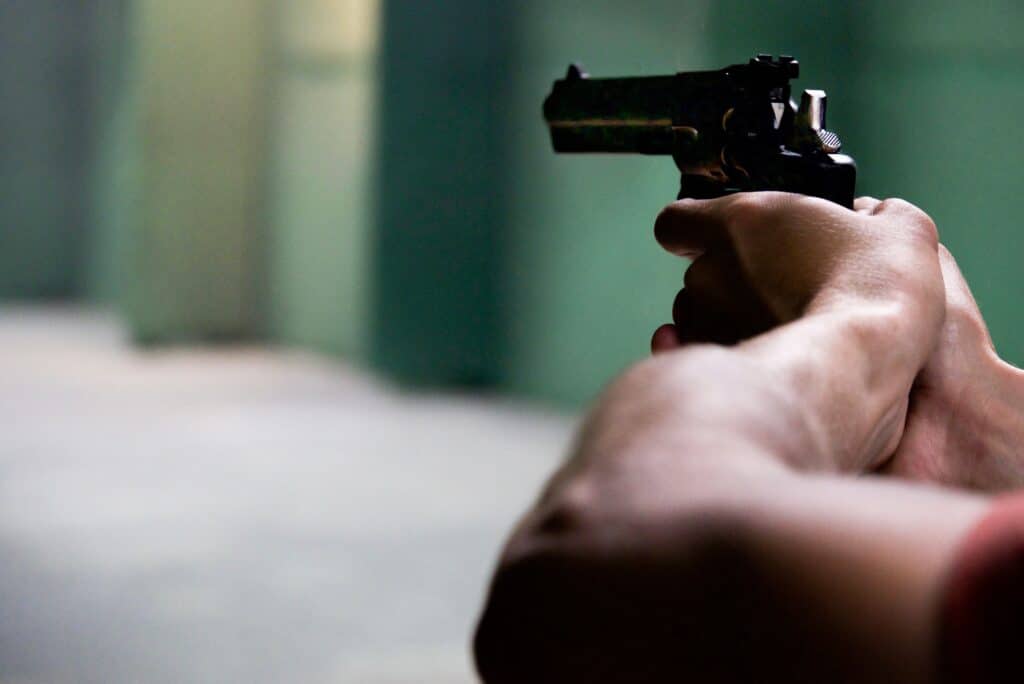 As a result, they offer exceptional instructional courses customized to every level. Training courses are available to recreational shooters, first-time shooters, professional law enforcement, military, and many more. The shooting facility has one of the most qualified and professional shooting instructors in the entire Southeast region.
Pond Mountain Shooting Range: Hampton, TN
Pond Mountain Range is one of the best outdoor shooting ranges in Tennessee. The range has targets that are set up at 25 yards, 50 yards, and 100 yards, a sizeable location comparable to the shooting ranges in Florida. This shooting facility is open all year round and is available for use from daylight to dusk.
All shooting activities on this shooting range must be completed before sunset. Shooters are only allowed to use paper targets and no alcohol is allowed on the site.
The charges for using this facility are quite affordable; it costs just $2 for each vehicle per day or you can get a Cherokee National Forest Pass for just $30 and use the facility for the whole year. 
The Pond Mountain Shooting facility allows you to enjoy the beauty of nature as you engage in your shooting activities. This is a perfect place to visit, especially if you are close to Elizabethton and Hampton towns.
Guy Personal Defense & Security Training: Murfreesboro, TN
Guy Personal Defense & Security Training is one of the best shooting ranges in Tennessee. This facility caters to all your professional and personal security training needs and also has a range that is open to the public. The facility also has a retail outlet that leases and sells firearms to learners and those who are using their shooting range. 
They have trained instructors and personnel who can help you improve your shooting skills and ensure that you purchase the right firearm for your personal use.
The gun range at Guy Personal Defense & Security Training is the best place to be for those that need professional training or those who are looking for a fun and exciting shooting experience. Whether you have a weapon or not, you can still use their handguns at no fee. However, it is good to note that shooters must bring their own ammunition for use in the range.
Conclusion
From Nashville to Memphis gun ranges, Tennessee has some of the best shooting ranges in the country. Whether you are a beginner or an expert shooter, you will find these ranges quite fascinating given the variety of shooting ranges and bays they have. 
Whether you are looking for an indoor or outdoor shooting adventure, the gun ranges named above will definitely suit your needs. Check out these ranges and the facilities they offer to ensure you have a memorable and existing day at the range.