As an Amazon Associate we earn from qualifying purchases.
In Nashville, Tennessee, carrying a gun, whether open or concealed, is allowed as long as you have a permit and are over 21 years of age, unless you are active military or veteran, and at least 18 years of age.  If you have a carry permit for a firearm, it's essential to learn the fundamentals of gun handling, care, and use.
This is achievable by visiting one of Nashville's top shooting ranges, where you will be able hone your shooting skills and get firearms training.
The Best Shooting Ranges in Nashville
Nashville is home to some of Tennessee's best shooting ranges, where you can learn all the gun handling skills. For that unforgettable adrenaline rush, visit any of these ranges.
Armory Ranges
Ashland City Armory
The Gun Room Indoor Shooting Range
Royal Range USA
Shooters Nashville
Nashville Gun Club
Strategic Edge
Summer Gun & Supply
Guns & Leather Shooting Academy
Guns & Leather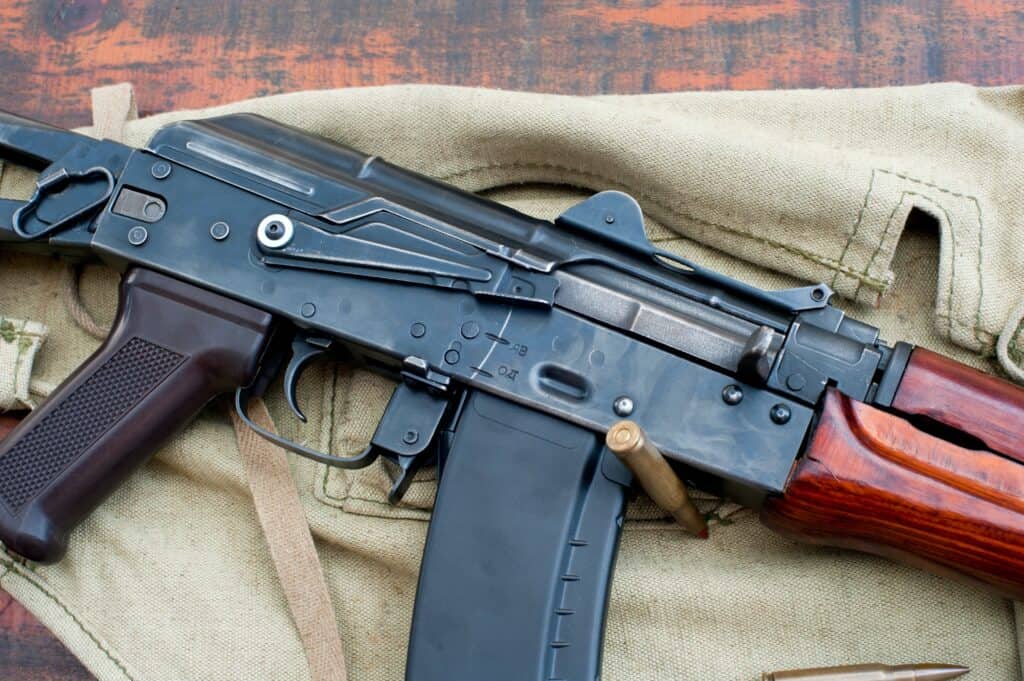 Armory Ranges
Amory Ranges is the home to two premier shooting facilities, Franklin Range and Nashville armory. Each store features a state-of-the-art indoor shooting range, classrooms, and elegant retail shop.
Find a wide selection of your favorite firearms, variety of ammo, gun related accessories, and knives at the retail shop. Both the pistol and rifle bays are climate controlled and have wireless target systems for a one-of-a-kind shooting experience.
Just like most of the shooting ranges in Michigan, gun rental is offered at the ranges. The facility's training classes are media-capable, offering a wide range of courses for shooters of all levels, led by a very knowledgeable team.
The Gun Room Indoor Shooting Range
The Gun Room Indoor Shooting Range is at your disposal for all your shooting needs. This family-owned and operated shooting facility is available to both the public and the members.
Guns from all the top manufacturers are available for sale at the facility. These include shotguns, handguns, and rifles. Firearms rental is offered for guns from 22 to 45 caliber. It is always advisable that you rent a gun first to determine a suitable one for purchase.
For the rental guns, you are only allowed to purchase the range's ammo. You must be above 21 to rent a firearm. Targets are available for sale.
If you plan to be a regular at the club, there is a membership package for you.
Royal Range USA
Royal Range USA is Nashville's premier shooting facility that prides itself on being a state-of-the-art indoor shooting facility, similar to most shooting ranges in Maine. The facility's range of services is available to both the members and nonmembers.
The range is well ventilated and is fitted with a multistage filtration system to ensure the shooter's comfort and health while shooting. There is a 20-yard tactical bay, 15-yard pistol bay, and a 57-yard pistol for your utmost pleasure.
The retail section of Royal Range offers a wide variety of firearms, ammo and accessories. Worry not if you do not have a gun of your own; you can take advantage of the shop's rental program.
Shooters Nashville
Shooters Nashville is a family-owned firearms shop and pistols range. No rifles, shotguns, or handguns are allowed at the facility. A wide selection of firearms and ammunition are offered. The indoor range offers a great opportunity to brush up one's shooting skills and have fun.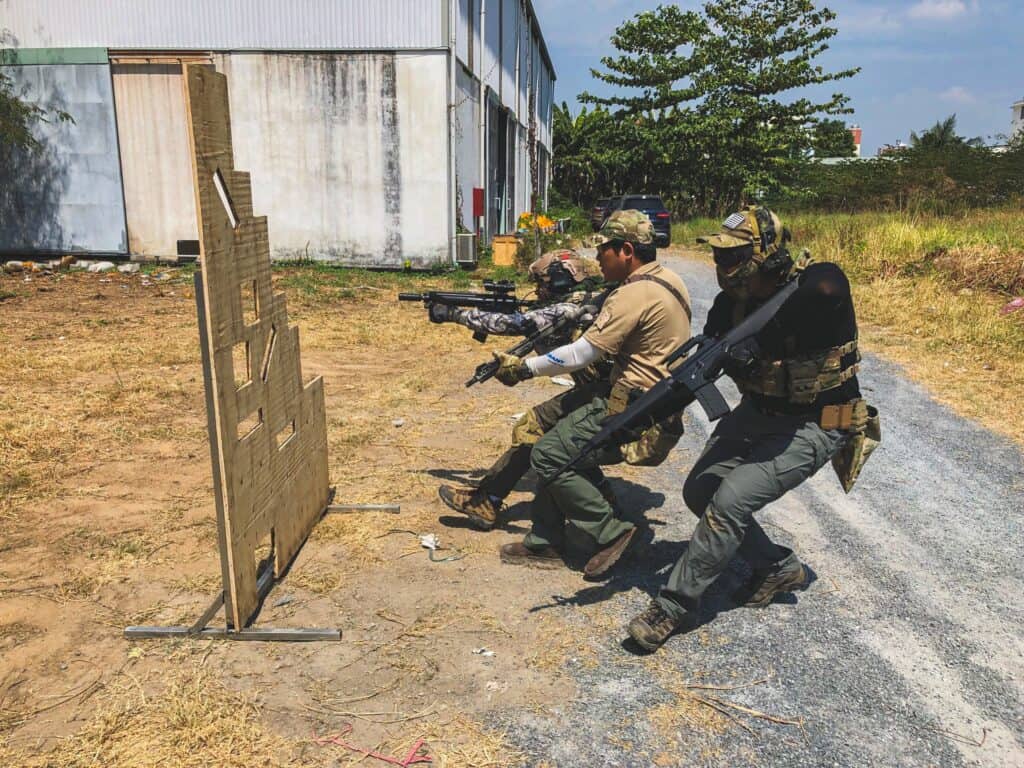 The qualified personnel are always on site to ensure a hassle-free experience for the shooters while at the property for all levels of shooters.
Range membership at Shooters Nashville has benefits such as unlimited access, fast check-ins, and other members-only specials.
Nashville Gun Club
Nashville Gun Club is a premier shotgun shooting facility in Tennessee. Established in 1876, the facility is open to the public and is totally handicap capable, an inclusive range feature that is also practiced by some gun ranges in Maryland. It is a modern shooting area that is committed to staying ahead of the latest technology in the market.
The main types of shooting offered are
Trap
Skeet
5-stand
Sporting Clays
International Bunker &Helice (ZZ Birds)
The facility has a pro shop on site for all your firearms, ammunition, and accessories needs. Gun rental is also available, which allows you to try out a firearm before making a gun purchase.
The shooting ranges are air-conditioned for maximum comfort for the shooter. The facility also offers a safe and secure area for corporate outings.
Strategic Edge
Strategic Edge Gun Range serves shooters of all levels with its modern ranges for tactical handguns, rimfires, and centerfire rifles and carbine. The facility is open to both members and the public.
The range has topnotch security and features a centerfire rifle shooting from 100-1250 yards with steel and paper targets. The tactical pistol range is 50 yards, while the tactical carbine range is 75 yards. The rifle range is airconditioned to ensure all the shooters are comfortable and that the air they are breathing in is clean.
For unlimited use of the facility, you may sign up for a membership package for yourself or the entire family.
Summer Gun & Supply
Summer Gun & Supply was established in 2009. It is family-owned and operated and offers a wide selection of firearms from top manufacturers, ammunition, supplies, and gun training accessories.
Available at the retail shop are both new and used sporting, hunting, and defense handguns. The staff at the facility is well versed with gun cleaning and affairs and firearm accessory and adjustments.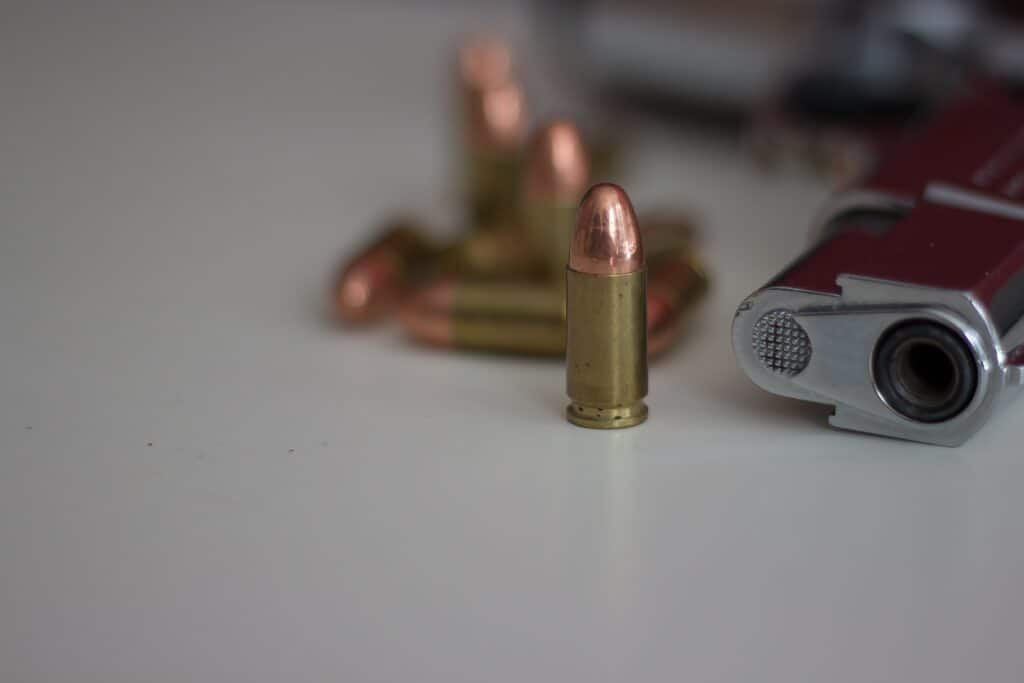 Similar to the shooting ranges in Massachusetts, the group and private classes offered at the property will teach you all the shooting basics, self-defense, carry permit, and guard training.
Guns and Leather Shooting Academy
Guns & Leather Shooting Academy opened its doors in 2011 and offers its services to armed professionals, the military, and other citizens and teaches basic to very advanced gun skills. The instructors are drawn from law enforcement and the military to ensure only quality training is provided to the facility's students.
Some of the courses offered are handgun and defensive rifle courses. It is a place you are assured to grow your shooting skills, no matter your skill level. Gun rental is available at the facility.
The Academy does not only offer training classes but hands-on training as well. There is a range facility onsite that is modern and climate controlled with HEPA filtration. It has 15 lanes with an electric target retrieval system.
Guns and Leather
Guns & Leather was established in 1999 as a small retail shop and now boasts of 2100 sq. foot shop. It has a 25-meter modern indoor range that is climate controlled. 5 of the 10 lanes at the facility have computer-controlled turning targets.
The retail shop on-site has a wide variety of handguns and long guns, name-brand holsters, and many gun-related accessories. There are also firearm rentals that give customers a chance to try out a particular caliber before purchasing one.
Ashland City Armory
Ashland City Armory opened its doors in 2013. It has a temperature-controlled 25-yard indoor pistol and rifle range that is open to the public. The facility's pro shop has a wide selection of new and used handguns, shotguns, shooting accessories, and ammunition.
Rent a gun for only $10. If you need expert guidance on your firearm handling, there is a certified instructor on site.
Conclusion
Tennessee is home to a variety of gun ranges, they can be found in cities such as Memphis and Nashville. Whether you are completely new to the world of firearms, or you are an experienced shooter, these ranges are definitely worth visiting to make the best out of your firearm. It is fun and brings with it a wealth of knowledge on gun handling safety.