As an Amazon Associate we earn from qualifying purchases.
When you consider owning, using, or carrying a firearm, the first thing that should come to your mind is training to enhance your safety. If you reside in Maryland and you need training on how a firearm functions, how to use it, and how to gain confidence while handling it, there are many decent gun ranges that you can join.
The Top Gun Ranges in Maryland
The best gun ranges in Maryland are located in different areas within the state, so you can easily find one that is near you. Learn about the various features of these ranges.
Maryland Small Arms Range: Upper Marlboro
The goal of Maryland Small Arms Range is to offer a safe and pleasurable shooting experience for firearm holders of all interests and skill levels. The facility features an indoor gun range, a gun shop, and classrooms for different types of training.
It is open seven days a week and operates on a first come first served model, though reservations can be made for events and private parties.
The range of the facility has ten 50-yard shotgun lanes and 12 pistol lanes with a target distance of up to 25 yards, comparable to most gun ranges in Delaware. Two of these lanes are wheelchair accessible. Every shooting lane has overhead lights, a detachable shooting bench, and an automated target retrieval system.
FreeState Gun Range: Middle River
The FreeState Gun Range operates as an indoor shooting range, gun store, and training center. The facility features 12 modern electronic shooting lanes equipped with electronic controls for targets. There is also a wide inventory of new and used firms that you can either buy or rent.
The FreeState Gun Range is open to the public seven days a week. From Monday to Thursday, between 10 am and 9 pm. It is open from 10 am to 10 pm from Friday to Sunday.
Hap Baker Firearms Facility: Westminster
The Hap Baker Firearms Facility is a gun range that is open for use by the public. The facility has been designed to comply with the range specifications stipulated by the National Rifle Association. The goal of the facility is to offer gun aficionados a safe environment to practice their firearm-related sporting activities.
The range features nine pistol lanes with targets placed at between 5 and 17 yards, as well as ten rifle lanes of shooting lengths between 25 and 200 yards. No reservation is required, so you can walk into the facility any time during working hours, unlike some gun ranges in Colorado that offers advanced lane reservations.
The Machine Gun Nest: Frederick
The aim of The Machine Gun Nest gun range is to change the manner in which people think about guns by providing the necessary training on gun use and gun safety.
The facility offers an array of services including:
an indoor range
firearm rentals
firearm instruction
handgun sales
firearm transfers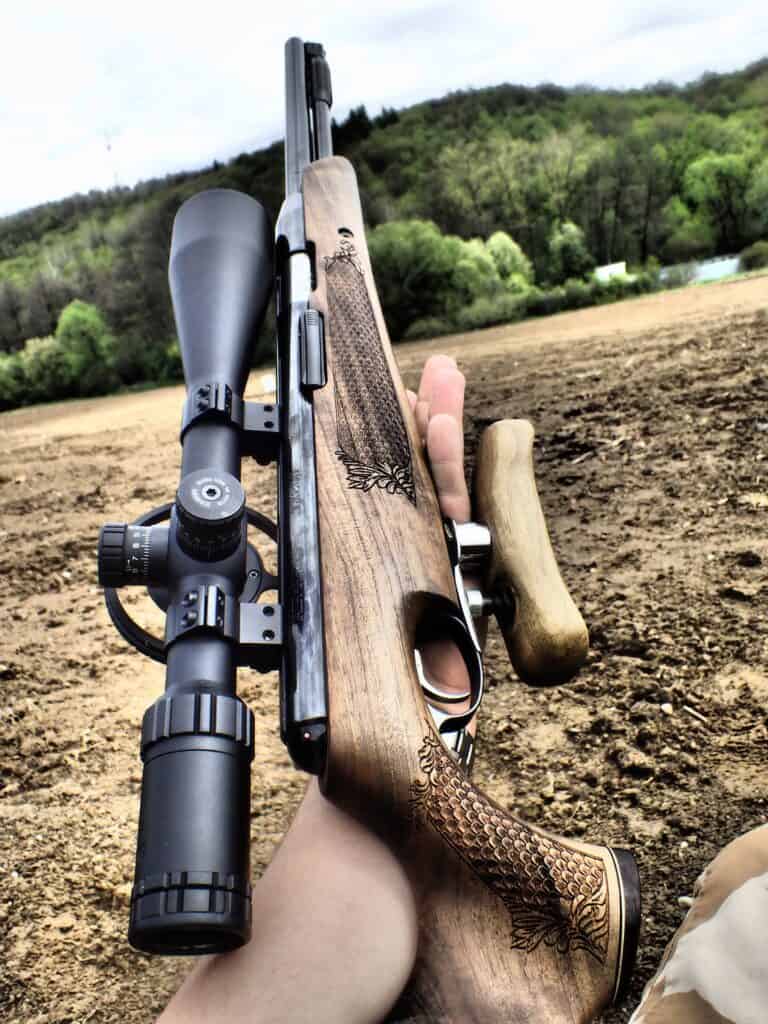 The indoor range of the facility features twelve 25-yard firing lanes that have automated target carriers. The range can accommodate guns of up to .50 BMG. The facility is open for public use, so you can visit it anytime on a walk-in basis. You can also register as a member to get unlimited shooting range time and other membership benefits and perks.
Heritage Training and Shooting Center: Frederick
The Heritage Training and Shooting Center welcomes both novice and experienced shooters who are interested in training to improve their gun use and handling skills.
The facility focuses on:
In addition to having a comfortable indoor range, the facility also has a shop that retails guns and all the gun accessories that you may need.
The shooting range at the facility features 2 indoor ranges, each with targets positioned up to 25 yards and 12 shooting lanes. One of the ranges is open for public use while the other is used for course-related education and training. Both ranges are wheelchair-accessible and have ballistic padding and in-built target controls.
Flat Broke Shooters LLC: Lexington Park
Flat Broke Shooters LLC is a leading indoor gun range in Lexington Park that offers range services, gun rentals, and training classes. The features of the gun range include 10 shooting lanes measuring 25 yards, a modern target retrieval mechanism, and the use of Carey's ventilation.
The Flat Broke Shooters gun range also has facilities for:
group training
a training room
a gun retail shop
a lounge
a kitchen
These features enable the facility to have a safe and family-friendly environment, thus giving users the best shooting experience.
Bel Air Gun Range: Bel Air
The Bel Air Gun Range is a firearm range that serves as an indoor range, provides educational programs, offers guns for sale and renting out, and provides gunsmithing services. In addition to having a well-equipped shooting area and competitive prices for using the lanes, the Bel Air Gun Range also organizes a range of classes and events.
The facility is open seven days a week. The working hours are from 11 am to 8 pm from Monday to Saturday and 11 am to 7 pm on Sundays. With these flexible working hours, you can comfortably schedule when to visit the range for your training.
No membership is required, unlike some shooting ranges in Connecticut where membership is necessary.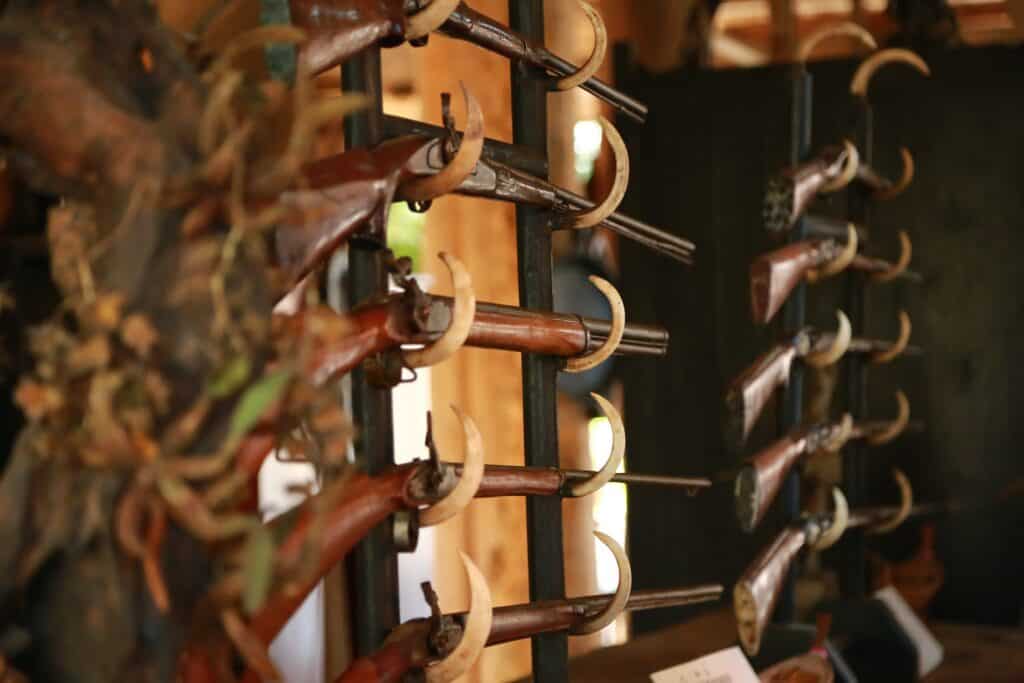 Delmarva Sporting Clays & Rifle Range: Mardela Springs
The Delmarva Sporting Clays & Rifle Range is a gun range that features a sporting clays range, 2 pistol ranges, and a rifle range, some gun ranges in California offers similar shooting lane options as well. The sporting clays range is located in a scenic environment characterized by a woodland next to a creek. This makes shooting even more fun.
The pistol ranges are 25 yards long while the rifle range has targets located at distances of 300, 200 and 100 yards. The facility has a total of 18 covered shooting stations. The range is open 7 days a week from 9am to 6pm.
Associated Gun Clubs of Baltimore, Inc. (AGC): Marriottsville
Founded in 1944, Associated Gun Clubs of Baltimore, Inc. is a group of shooting clubs that offer range services, target shooting training, and hunter education. The organization operates target shooting ranges that meet the requirements of different shooting disciplines.
Users also get a variety of training courses aimed at promoting general firearm safety rules.
The AGC also organizes competitions, programs, and other events that promote youth and adult involvement in shooting sports. The club also supports, encourages, and actively promotes safe gun ownership.
Cresap Rifle Club: Frederick
The Cresap Rifle Club is a not-for-profit organization founded in 1928. The objective of the club is to promote organized pistol and rifle shooting among United States citizens in general and residents of the Frederick area in particular. The facility emphasizes better knowledge of handling, use, and care of firearms.
The club has outdoor shooting facilities for handguns, rifles, and black powder. There are 16 covered handguns lanes with benches and targets placed at ten and 25 yards. The rifle lanes have 20 shooting benches, with targets positioned at 50 and 100 yards.
Only rifles of a caliber below .50 are allowed. The black powder area has 4 sheltered benches and targets at 100 and 50 yards. Just like the shooting ranges in Wyoming, all shooting lanes have sandbags and scopes.
Conclusion
Regular gun training can enhance your shooting skill level and ability to safely handle firearms. Shooting ranges are located in various locations in Maryland, and cities like Baltimore is home to top gun ranges in the state. You can visit any of the best gun ranges in Maryland to perfect your firearm skills.