As an Amazon Associate we earn from qualifying purchases.
If you are planning to buy a firearm or already own one, training is key to your safety and that of others. By visiting a shooting range, you will learn how to use your firearm correctly and gain important self-defense and gun management skills. If you are in Colorado, there are several top shooting ranges that you can visit.
The Top Shooting Ranges in Colorado
Here is a list of the 10 best shooting ranges in Colorado. The list details the important features that characterize each range to help you choose the facility to visit.
Pikes Peak Gun Club: Colorado Springs, CO
Pikes Peak Gun Club regards itself as 'Colorado's largest multi-use gun club'. The facility was established in 1929 and aims to promote conservation and community support by providing 'a safe, clean, and modern facility' where people can practice all types of shooting sports.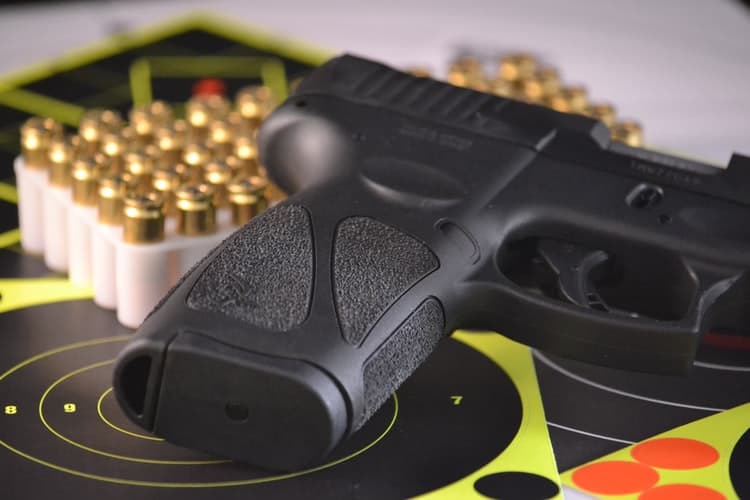 The facility's members have access to 140 acres of land that is divided into 3 skeet fields, 14 trap shooting fields, and a large super sporting and sporting clays walkthrough track, similar to the services offered at some gun ranges in Oregon.
Other notable features of the facility include a 5-stand field, an international-level bunker trap field, 5 pistol and rifle ranges, 8 special use pistol and rifle ranges, and a state-of-the-art archery range to mention but a few.
Family Shooting Center: Aurora, CO
Family Shooting Center is a full-service outdoor range that is open to the public. The facility offers services like a rifle firing at 100 yards and 50 yards, pistol shooting, archery, and shotgun shooting, comparable to the gun ranges in Denver. The shotgun services offered at the facility include American trap, 5-stand sporting clays, and pedestal trap. The range also has a patterning board.
The Family Shooting Center offers convenience because weather-permitting, it is open 7 days a week except for some holidays. It also offers firearms training courses, security and police style training, as well as shotgun, rifle, and handgun rentals.
Shoot Indoors: Broomfield, Aurora and Denver, CO
If you choose Shoot Indoors as your shooting range, you will have the opportunity to select a location of your choice and get the services that you need seven days a week. The locations include Broomfield, Aurora, and Denver.
Regardless of the location that you choose, you will have access to all the key features that Shoot Indoors provides.
The features include 10 spacious firing lanes, shooting ranges that are approximately 25 yards long, free gun safety classes, gun rentals, and 'state of the art target systems and interactive cameras'. The facility also has accessibility features for wheelchair users.
BluCore Shooting Center: Lakewood, CO
If you are an indoor shooting aficionado, BluCore Shooting Center is undoubtedly one of the ranges that you need to visit in Colorado. The facility has climate-controlled rifle and pistol ranges that have an advanced ventilation system. Users also have access to 12 pistol lanes and a 100-yard rifle shooting range.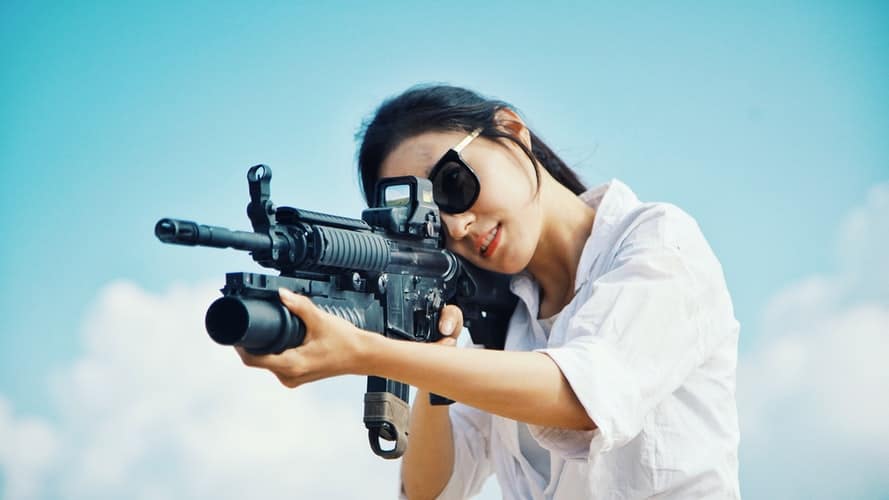 With the aforementioned features, BluCore Shooting Center provides a unique experience for novice and expert gun users. You can also check the facility's store for a wide array of firearms and related accessories and enjoy great discounts if you are a member. The facility also provides firearms and self-defense training.
Whistling Pines Gun Club: Colorado Springs, CO
Whistling Pines Gun Club (WPGC) aims to provide 'a safe, fun, educational, and oh-so-comfortable' environment for its members. Some of the notable features that the club offers include a tactical range that measures 20 yards, twelve 25-yard firing lanes, well-equipped training rooms, a retail firearm shop, and a gunsmith.
WPGC also features a 100-yard indoor rifle range and hosts a wide variety of tactical 'shoot and move' range events. Similar to Pennsylvania gun ranges, you will also enjoy advance lane reservation, which means that you can visit the facility at your most preferred time. Members also have access to discounted gun training courses.
Silver Bullet Shooting Range: Wheat Ridge, CO
Silver Bullet Shooting Range is open to the public everyday between 10 am and 7 pm on a first-come, first-served basis. The facility is an indoor range with 5 shooting lanes. Each of the shooting lanes has electric target carriers measuring 25 yards.
The management of the facility maintains good ventilation to ensure that users have a healthy and more enjoyable shooting experience, just like the shooting ranges in South Carolina.
Magnum Shooting Center: Colorado Springs, CO
Magnum Shooting Center is a shooting range in Colorado Springs that has a six 100-yard rifle lanes and 24 modern pistol/rifle lanes. The facility also features controlled lighting systems and a mechanism that protects the environment. There are also classrooms with advanced video and internet technology, which provides you with an enhanced learning experience.
Magnum Shooting Center also has a retail shop that stocks specialty firearms, ammunition, gun cleaning supplies, and other firearm accessories.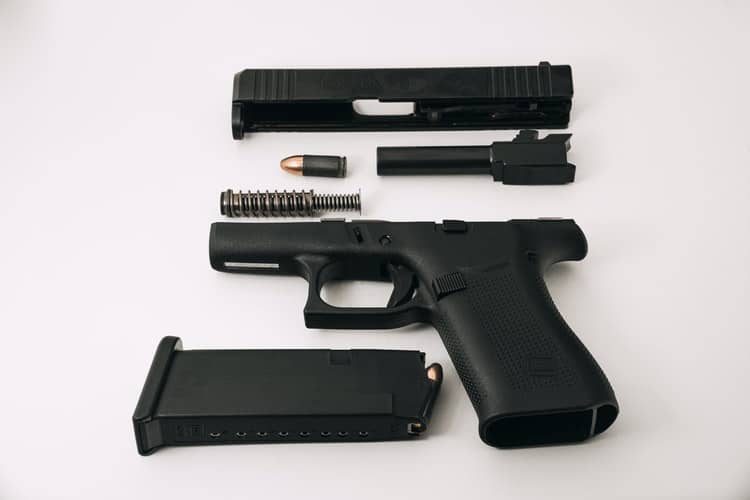 Colorado Clays Shooting Park: Brighton, CO
Open to the public, Colorado Clays Shooting Park specializes in serving recreational and professional shooters of all abilities and ages. This modern pistol and rile range has a comfortable, heated, partially covered shooting canopy. The shooting range has rifle lanes measuring between 10 yards and 100 yards and handgun lanes that are between 10 yards to 25 yards in length.
You will also enjoy natural ventilation and shooting stalls equipped with strong shooting benches.
Bristlecone Shooting, Training, & Retail Center: Lakewood, CO
Bristlecone Shooting, Training, & Retail Center is an indoor shooting range that has 14 lanes, each 25 yards long. Users are welcome to practice shooting using their shotguns, rifles, and handguns. The facility also has a wide collection of firearms (including suppressed and full auto guns) that you can rent, just like at the gun ranges in Oklahoma.
You can visit Bristlecone as a walk-in customer or register as a member. The icing on the cake is that you don't have to register as a member to enjoy the services that the facility provides.
Centennial Gun Club: Centennial, CO
Centennial Gun Club features 28 75-foot long shooting lanes. It operates as a walk-in entity and also has an option for you to register as a member. By obtaining membership at the facility, you will be able to book a range up two weeks in advance. Walk-ins are subject to the availability of shooting space.
Conclusion
If you live in Colorado and you own a gun or have just purchased one, you should visit any of these top shooting ranges in order to learn and perfect your gun use skills.