As an Amazon Associate we earn from qualifying purchases.
In some states, the open carrying of a handgun is allowed without the need for a permit or license. In others, a permit or license is a must. Closer home in Colorado, carrying a loaded firearm in a car is illegal unless you are authorized by law to carry one.
One thing, however, should be constant; that one must know how to operate and handle a firearm before even owning one. That is the only way to promote a safe gun society. Ranges in Colorado Springs have the best training and education facilities on all matters guns.
The Top Shooting Ranges in Colorado Springs
After proper training, owning a gun is one sure way of protecting self and family. It will call for frequent training and practice to use a firearm effectively. Here are the best ranges in Colorado that you may visit for your shooting and training needs.
Whistling Pines Gun Club – Colorado Springs
Magnum Shooting Center (North) – Colorado Springs
Teller Country Shooting Society – Woodland Park
Dragonmans – Colorado Springs
Pikes Peak Gun Club – Colorado Springs
Cheyenne Mountain Shooting Complex – Fort Carson
Pueblo Municipal Shooters Inc. – Pueblo
Centennial Gun Club – Centennial
Family Shooting Center – Aurora
Colorado Clays Shooting Park – Brighton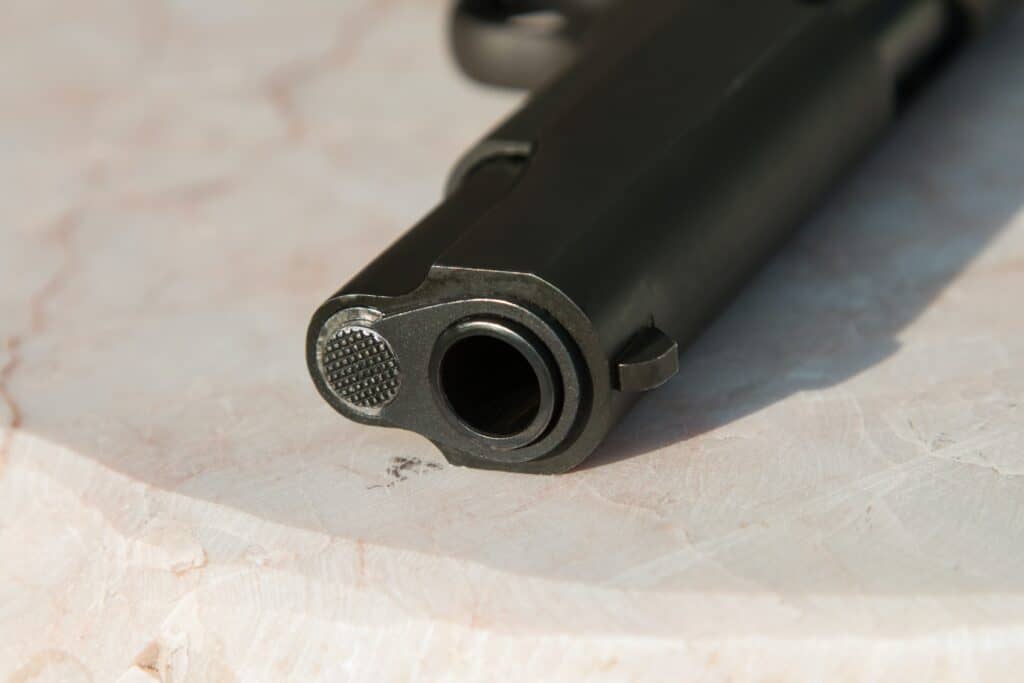 Whistling Pines Gun Club
Whistling Pines is a calm and friendly members-only gun club in Colorado. It provides very modern facilities to cater to the modern-day shooter. Similar to some gun ranges in Arkansas, the ranges are state-of-the-art and offer numerous opportunities for you to improve your shooting skills.
When you purchase a club membership, you will have unlimited access to the 100-yard indoor range. At your disposal will also be three traditional lane shooting ranges, tactical shoot and move range events, lane reservations and discounts on ammo, guns, and accessories, and so much more.
The retail shop is also open to the public and makes available a wide selection of ammo and other gun accessories.
Magnum Shooting Center (North)
Magnum serves the public by making its facilities available for shooting, shopping, and training, without a need for membership. Some of the services it offers are a tactical range, 30 modern shooting lanes for rifle and pistol, a retail showroom, and unrivaled training.
High safety standards are upheld at the range, along with family friendliness. It is safe to bring your kids along for a shooting session.
Enjoy unlimited machine gun rentals. If you want value for your money at the facility, consider purchasing a membership package for unlimited use of the range.
Teller Country Shooting Society
The Teller County Shooting Society provides a superb outdoor range with a sheltered shooting area that can accommodate a few pistols and rifle shooters.
There are 20 positions, 100 yards on site, with targets placed at any distance the shooter wishes. On site is also a rifle and pistol range, trap and skeet ranges for shotgun activities.
You have to be a member to gain unlimited access to the facility, with the public only allowed on select days of the month. Discounts are offered for the active military and law enforcement.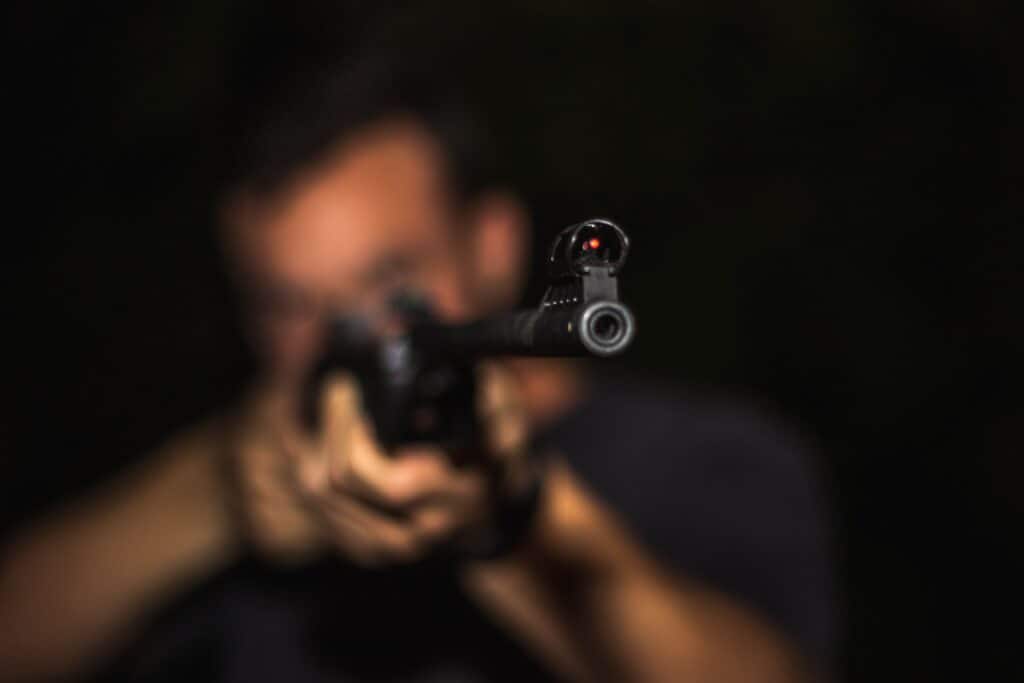 Dragonmans
Dragonmans is an amazing place for all your shooting needs. The ranges are spacious enough and allow the use of different caliber weapons. There are handgun, shotgun, and rifle ranges on the property.
Membership is not a must to use the facilities, and the range fee is very affordable. Firearm rental is also available on appointment alone before visiting the range.
The firearm shop has an extensive assortment of firearms, ammunition, safety equipment, and other gun accessories, similar to the gun ranges in Arizona. Tag your kids along for a shooting session; the facility is family-friendly.
Pikes Peak Gun Club
Pikes Peak was established in 1929 and has been promoting conservation and supporting the community by providing a state-of-the-art facility for shooting sports of every type.
Seated on 140 acres of land are 3 skeet fields, 14 trap fields, a vast sporting clay walkthrough course, a 5 stand field, rifle and pistol ranges, a modern archery range, and so much more. Every type of shooter is accommodated at the facility.
You can combine both camping and shooting as there are numerous RV spots on site and a lounge area.
Cheyenne Mountain Shooting Complex
Established in 2012, Cheyenne is available to the public 6 days a week. The complex is large enough and accommodates shooters of all skill levels.
On location are 7 different ranges that have 110 enclosed shooting points. For pistol lovers, there are over 50 pistol positions. Range distances are from 7 yards up to 1000 yards for both handguns and rifles, with targets set according to the shooter's preference.
Just like the shooting ranges in Alaska, trap and skeet ranges are also available in this range. Targets and ammunition are sold in the facility in case they run out before you are done shooting.
Pueblo Municipal Shooters Inc.
Pueblo Municipal Shooters is run by a board of directors whose main objective is to promote safe shooting. It is the only indoor shooting range in the Pueblo area.
The range has 10 lanes, each 50 feet and fitted with electronic target systems. Both the handgun and rifles are permitted in the range. Frequent action pistol and smallbore competitions are organized for the public.
If you are new to shooting, instruction by highly qualified personnel is available. Though a members-only facility, nonmembers are allowed to use the range on select days.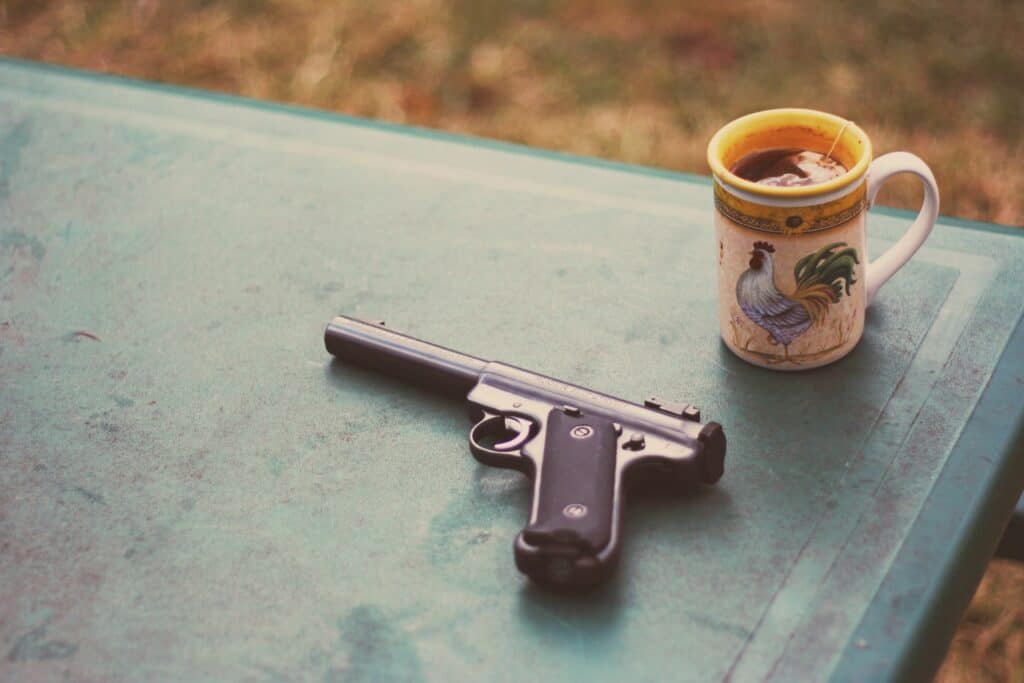 Centennial Gun Club
Centennial Gun Club comprises a gun store, a training facility, and an indoor shooting range. The range has the latest technology to go with the modern-day shooter.
From the top-of-the-line target retrieval system that is programmable to give stationary, turning and running, and disappearing targets to the environmentally controlled ventilation system, you are assured of a fantastic experience when you visit this facility.
You do not have to own a gun to use the facility. Just take advantage of the rental program and rent a firearm for use at the range.
Family Shooting Center
Family Shooting Center is a full-service outdoor commercial range. It offers rifle shooting at 50-100 yards, pistol and shotgun shooting, and archery, just like some gun ranges in Alabama.
If a shotgun is your firearm of choice, the shotgun ranges consist of the 5 stand sporting clays and the American and pedestal trap.
Firearm rental is offered for use in the range. Also, get all your security and police-style training on the facility with instruction from the industry's best.
If you want to chill and relax, Family Shooting Center provides a spacious clubhouse for its customers to unwind.
Colorado Clays Shooting Park
Colorado Clays Shooting Park is a public shooting range with no membership required. It provides a wide range of clay target shooting, including skeet and trap, rifle and pistol shooting, sporting clays, and so much more. Other services offered are a picnic area and a camping site.
The pistol and rifle range on the location has all the modern amenities and excellent lighting dedicated to each stall. The handgun range is equipped with a target retrieval system, while the rifle range has a video target viewing system. All this is aimed to give the shooter an experience of a lifetime.
To ensure everyone gets a piece of the fun, firearm rental, ammunition, ear, and eye protection are offered at the facility.
Conclusion
Ranges have become the perfect getaway from life's hustle and bustle, and the state of Colorado has a lot of gun range options for you. Whether you're in cities like Denver, or especially in Colorado Springs, you can be sure to find the best to suit your needs. They provide more than just a shooting experience.
If shooting is not on your to-do list on a particular day, you may chill at the lounge area provided by almost all ranges in Colorado Springs.