As an Amazon Associate we earn from qualifying purchases.
Gun ranges are a unique haven for shooting enthusiasts where individuals and groups can practice their skills in a conducive environment. If you are new in Kansas City and have been searching for a community of fellow shooters, then a local gun range is one of the best places where you can get to meet like-minded individuals.
The Top Shooting Ranges in Kansas City
If you own a gun for personal defense, it is not uncommon for you to spend several months or years without having the need to use your firearm to defend your family or property against an intruder.
However, many gun owners often forget that you need to fire your gun on a regular basis so as to keep it in optimal working condition. When firearms are left dormant for extended periods of time, then it is quite easy for them to develop wear and tear, which might eventually hinder their functionality.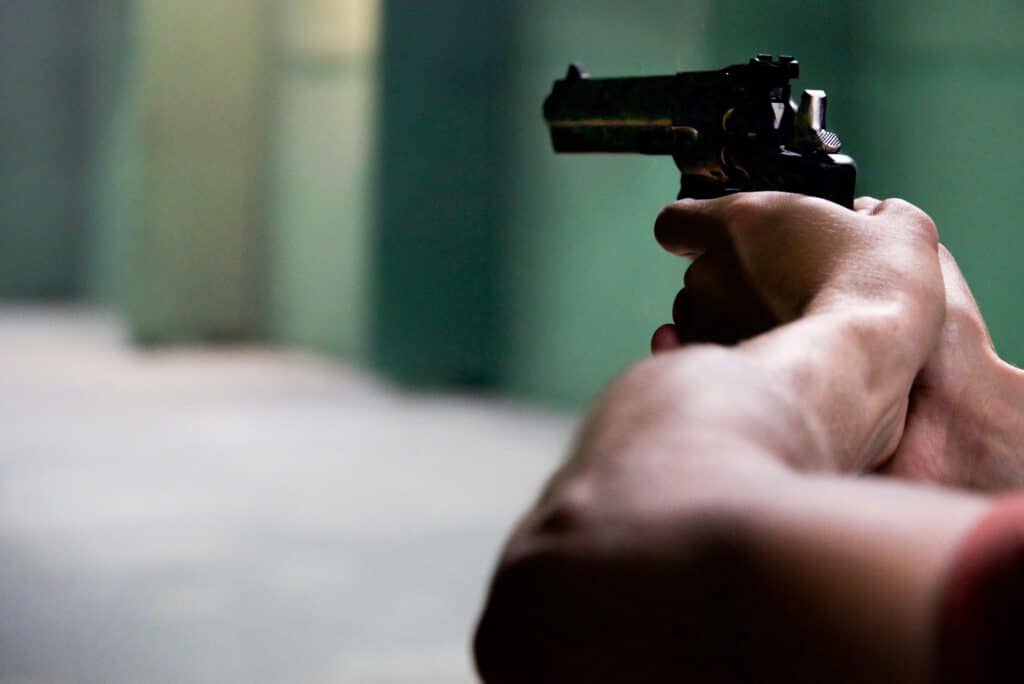 So, regardless of whether you are an experienced shooter or it is your first time to fire a gun, here are some of the leading gun ranges in Kansas City that you should create time to visit.
Target Time Defense
Target Time Defense is a local establishment that proudly identifies itself as 'not your typical gun store'. This is the perfect place to visit if you are looking to find an all-in-one firearms training center, shooting range, gunsmith and gun store that sells various firearm accessories, just like the shooting ranges in Delaware.
They boast of having a robust 14,000 square-foot facility with ample parking, free Wi-Fi, clean restrooms and other topnotch amenities.
Their shooting range contains a 25-yard pistol and rifle range which is divided into 2 separate bays with 6 lanes in each bay. At Target Time Defense, they put the safety and security of everyone at the range above all else.
For this reason, if you are a first-time shooter at the establishment, then you will be required to watch an 8-minute Range Safety Video as well as read the Range Safety Rules and sing the Range Waiver.
Powder Creek Shooting Park
This is Kansas City's premier shotgun shooting range which offers a unique experience for both beginners and accomplished shooters. Ever since they first opened their doors in 1949, Powder Creek Shooting Park have remained one of the leading ranges where you can practice a variety of shotgun disciplines including:
trap
skeet
5-stand
sporting clays
As a shotgun-only facility, no pistols or rifles are allowed. If you are involved in competitive shooting, then you will be happy to learn that Powder Creek Shooting Park hosts various NCSA/NSSA shooting events throughout the year, similar to some gun ranges in Colorado.
Parma Woods Range and Training Centre
Sitting on a lush 200-acre property, the Parma Woods Range and Training Center is fondly named after William F. Parma, who donated the parcel of land to the Platte County Commission in 1986. The range was opened in 2001 with the main aim being to promote shooting sports such as archery, rifle, and pistol shooting.
If you enjoy the natural scenery, then you will definitely love the Parma Woods Range And Training Center. Most of the area around the range is surrounded by forests and greenery including a variety of tree species such as oak, walnut, white ash, white oak and sycamore among other varieties.
Centerfire Shooting Sports
Are you searching for an indoor shooting range in Johnson County? Well, look no further than Centerfire Shooting Sports. This is an exquisite facility with 16 air-conditioned shooting lanes that each contain an automatic target retrieval system.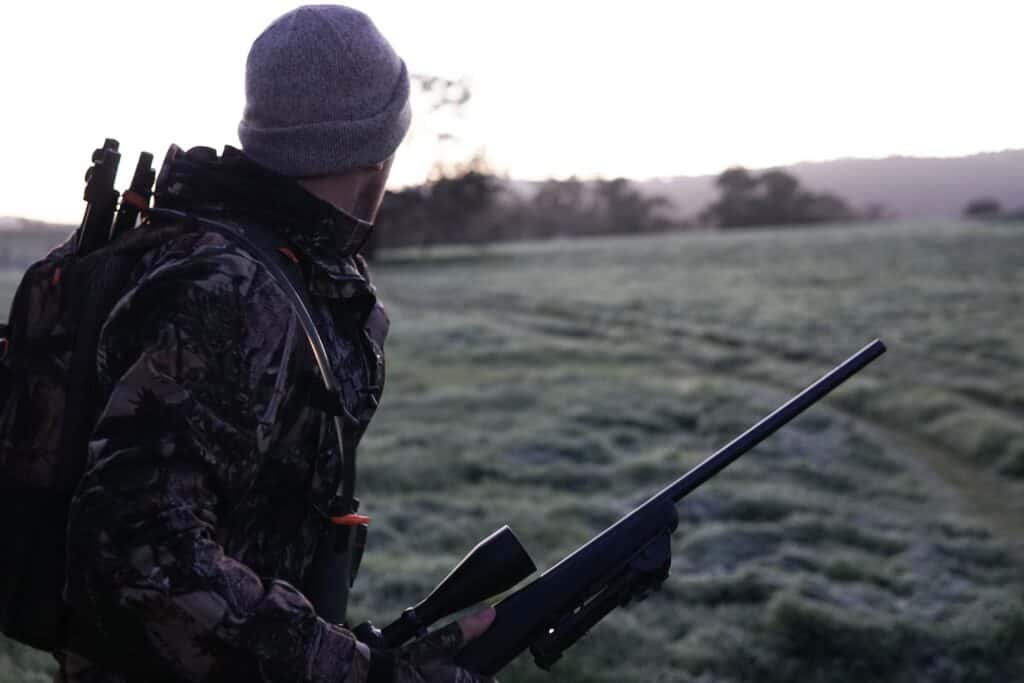 If you are a beginner shooter looking to learn the basics about firearms, Centerfire Shooting Sports also provides training in a variety of courses including:
basic rifle
basic pistol
concealed carry among other courses
They also have special programs and events for women and youth such as Youth Shooting Leagues and Ladies Night.
S&S Training Solutions
If you are interested in receiving professional firearm instruction from army veterans, then S&S Training Solutions is the right place to visit.
Their staff includes army veterans who have served in various capacities thereby gaining a huge amount of experience when it comes to handling firearms and implementing the best techniques for accurate shooting.
They have several training courses including live fire classes and their well-renowned Miles Warfighter Program. Get in touch with them today to sign up for these amazing courses which will give you the unique opportunity to learn from the best.
Claycomo Shooters
Claycomo Shooters is an indoor range and gun store where the core focus revolves around the key pillars of training, practice, and safety. This is a highly acclaimed facility where you can get top-notch training in various classes including:
CCW
Basic Pistol
Basic Shotgun
Basic Learn to Shoot
They also have a gunsmith who is available by appointment, so you will be able to get expert repairs and consultation whenever you encounter any problems related to your firearm.
Frontier Justice
This is a one-of-a-kind shooting range where they combine shooting and fashion by having impeccable indoor shooting lanes as well as a clothing store which stocks the latest boho-chic designs. The Frontier Justice shooting range offers live range stimulators as well as 50-yard lanes in a climate-controlled area.
They have a variety of classes including:
firearm fitting
situational decision-making
even church security team training among other classes
Are you looking for a unique date idea for you and your partner? Why not sign up for the Frontier Justice Date Night Package?
This package includes a lane rental for two, one firearm rental, a photo opportunity, eye protection to keep, 2 boxes of ammo, and dinner for two.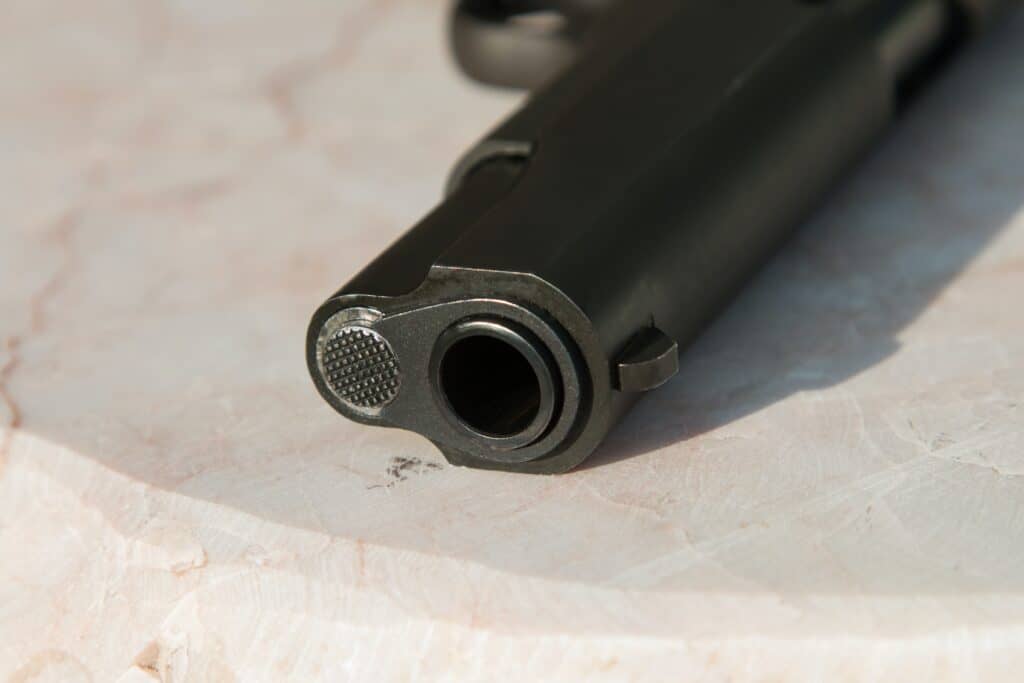 Saddle & Sirloin Club
Wouldn't it be great if there was a local sporting club that combined equine activities with shooting activities? Well, there definitely is! The Saddle & Sirloin Club is a unique establishment which offers both private riding lessons and private shooting lessons in a calm and serene atmosphere.
Similar to some gun ranges in California, their shotgun facility comprises of wobble trap, trap shooting, skeet, 5 stand, and sporting clays. If you are a resident of Kansas City, this is a great place to join as a member since you will get to enjoy a monthly range credit.
Pioneer Gun Club
Established in 1940, the Pioneer Gun Club is a private range that includes an archery range, 100-yard and 200-yard rifle ranges, a shotgun trap range and several pistol ranges, similar to the gun ranges in Connecticut.
If you are interested in taking part in shooting competitions, then the Pioneer Gun Club is an excellent place to visit since they host various competitions throughout the year which are open to members and their guests.
They also have a Pioneer Friends of NRA Committee which plans for annual fundraiser events. The donations are channeled towards funding grassroots youth firearm instruction programs such as FFA and Boy Scouts.
Raytown Indoor Range
Raytown Indoor Range is a one-stop gun shop that has an indoor shooting range, gunsmith services, and a gun store that has related gun accessories all under one roof. They have the latest pistols as well as classic rifles and rare pieces.
Their team of friendly and professional staff are always happy to offer a helping hand to local shooters who visit their establishment.
Their indoor pistol range is a 44 Mag Max and they are open every day of the week. They also have pistol rentals available at the range. If you are a resident of Raytown, then you should definitely seek to gain membership at the Raytown Indoor Range.
Conclusion
Shooting is a fun and thrilling hobby which sharpens your cognitive skills and also equips you with excellent self-defense skills. The best place where you can enjoy this sport is where you are surrounded by your fellow gun enthusiasts at a local shooting range.
Shooting ranges in Missouri offers a wide variety of options, so be sure to make time to visit your local range in Kansas City as soon as possible.