As an Amazon Associate we earn from qualifying purchases.
Have you recently purchased a gun and you're looking for a safe place where you can practice your skills and gain experience? Well, visiting a gun range is one of the best ways in which you can grow your skills and learn from the best so that you can become an accomplished shooter.
The Top Shooting Ranges in Atlanta
If you are searching for an exciting activity to do with your family or friends, then visiting a gun range ranks highly as one of the most exhilarating experiences and you should definitely consider it. When planning your visit to a gun range, ensure that you have your range backpack essentials which includes safety gear, refreshments, cleaning equipment and gun accessories among other items. 
Finding the right gun range doesn't have to be a long and tedious process. Once you identify your needs, then you can explore the different options available and thereby choose the right location that suits your preferences. In no particular order, here are some of the top shooting ranges in Atlanta.
QuickShot Shooting Range
Stoddard's Ranges and Guns
Ranges, Guns, and Safes
Tom Lowe Shooting Grounds
Atlanta Firearms Training
Adventure Outdoors
Sharp Shooters USA
Wild West Traders
Norcross Gun Club And Range
GA Firing Line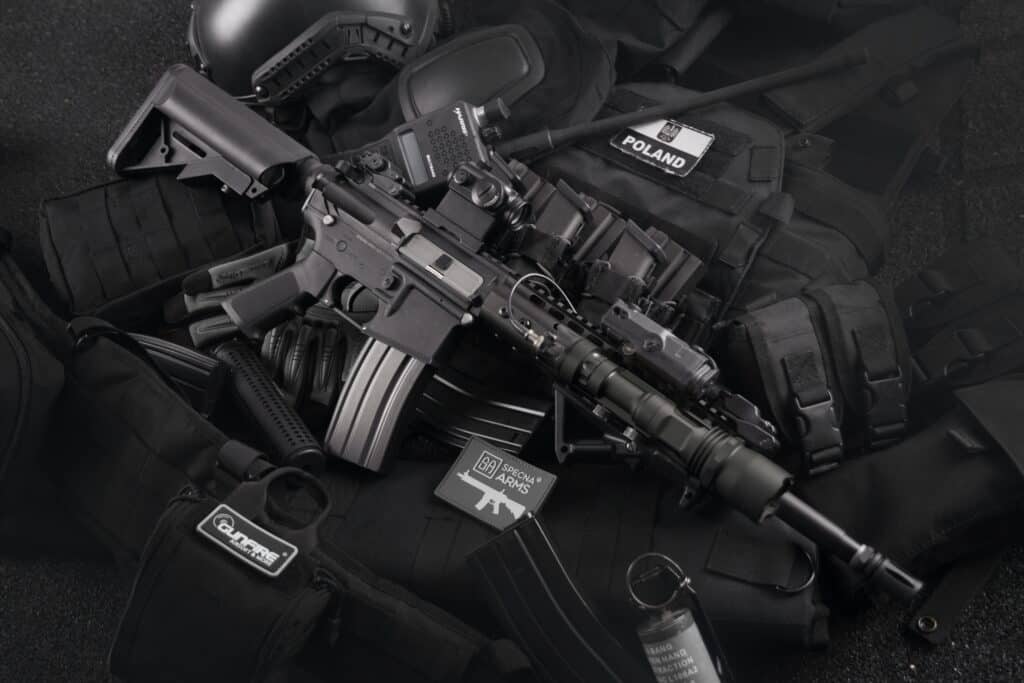 QuickShot Shooting Range
This is an amazing indoor shooting range with fully air conditioned lanes and a loft-style lobby. If you are looking for an establishment that prioritizes your comfort, then this is definitely the right place to visit.
The QuickShot Shooting Range is one of the most highly rated shooting ranges owing to their commitment to excellence and personalized care. It's no wonder that the shooting range remains a fan favorite among many gun enthusiasts in the region.
If you are looking to get professional training, have no worries because QuickShot Shooting Range has a well-experienced team of instructors who offer courses in SC Concealed Weapons Permit as well as QuickShot 101, which is a special beginner's course for first time shooters.
Stoddard's Ranges and Guns
With two different locations in the Atlanta area, Stoddard's Ranges And Guns is a highly acclaimed shooting range where both new and experienced shooters alike enjoy an exciting shooting session in a serene atmosphere.
Their Midtown Atlanta range boasts of having 24 rifle-rated lanes of which 8 are 25 meters while the remaining 16 are 25 yards, similar to the gun ranges in Delaware. Each lane is fitted with the finest touch screen technology as well as highly efficient ventilation and filtration systems.
The scenic patio at the Stoddard's Ranges and Guns is a great place to host your special event, be it a birthday party, high school reunion, corporate event or any other occasion. So, if you reside in the Midtown area then you should definitely consider becoming a member of Stoddard's Ranges and Guns.
Ranges, Guns, and Safes
Ranges, Guns and Safes is a versatile facility where you can find shooting range services, firearms and various firearm accessories all under one roof. This is a safe and secure establishment where the management always insists that all shooters adhere to the Firearm Safety Rules.
They have unique custom-designed shooting lanes which have been thoughtfully modified to suit the specific needs of their shooters.
For instance, you will find a large counter area for your gun range bag, range benches for your favorite gun equipment, hooks for coats and even larger shooting booths for couples. Ranges, Guns and Safes have truly gone the extra mile to ensure that you enjoy maximum comfort while shooting at their establishment.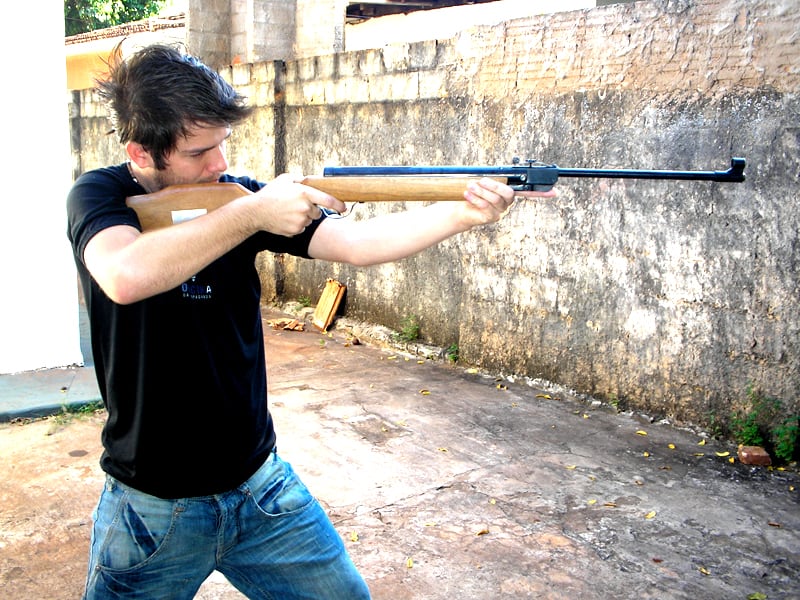 Tom Lowe Shooting Grounds
This is a shotgun-only range that is beginner-friendly and open to the general public. They specialize in trap, skeet, 5 stand and sporting clays. If you don't have enough ammunition when visiting the range, have no worries because you will be able to purchase the necessary equipment from Deshotels Arms Inc, which is the pro shop at the range.
Are you a beginner looking to learn more about trap and skeet shooting? Well, the Tom Lowe Shooting Grounds in Atlanta is the best place to visit since they have Beginner's Shooting Clinics every Saturday morning. They also host a Tuesday night league for trap, skeet and 5-stand.
Atlanta Firearms Training
This is a professional firearms training institution where you will be able to find topnotch instruction in a variety of disciplines including firearms handling skills, basic safety, combat pistol skills and personal defense firearms training among other specialties.
Since their opening in 2009, they have trained hundreds of students from all over the Atlanta area and they have also expanded their courses and curriculum over time to include the latest trends in the firearms industry.
In 2012, Atlanta Firearms Training was selected by Simunitions Inc. to be the Atlanta service provider for the world-renowned Simunitions Training which was previously only available to military organizations and law enforcement, a policy that is shared by some of the gun ranges in Hawaii as well.
Adventure Outdoors
This is a 17-lane range that is newly constructed and well-ventilated with an exquisite air conditioning system which is set to run at 71 degrees, thereby ensuring optimal comfort for the shooters. Their HEPA air filtration system is among the best in the market and is able to remove 99.97% of airborne particles in the air.
If you are looking for a gun range with a well-stocked gun shop, then Adventure Outdoors will definitely not disappoint. Here, you will be able to explore more than 15,000 guns available for rent and sale. Their unmatched variety makes this one of the best gun stores in Atlanta that you should definitely visit.
Sharp Shooters USA
This is a world-class indoor shooting range, retail store and training facility that is passionate about creating an enjoyable experience for shooters in the Atlanta area. They have a spacious facility with 24 shooting lanes which are divided into 3 bays of 8 lanes each, fitted with digital target retrieval systems and clear ballistics glass.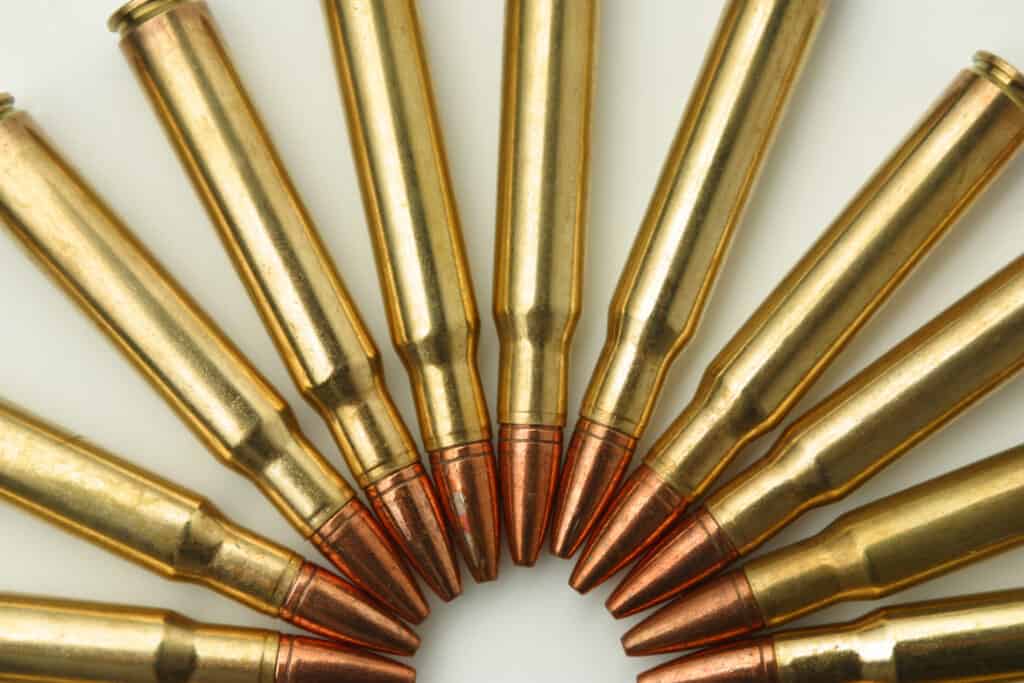 All their lanes are properly rated up to .308 caliber with 2 special lanes that are rated up to 50 BMG. Sharp Shooters USA attracts a wide variety of shooters from law enforcement trainees to recreational shooters, hence you can be certain that they are well-equipped to meet your needs.
Wild West Traders
This is an indoor rifle and pistol range which boasts of having 12 well-lit and climate-controlled 25-yard lanes which have an electronic target retrieval system. If you are looking to enjoy some shooting fun on a Friday night, then Wild West Traders is the right place to visit since they organize a weekly event dubbed 'Full Auto Fridays' where you will be able to rent their MP5 Full Auto Machine Gun at an amazing discount.
They also have a well-established gun shop where you will be able to find guns, ammunition, gun parts, accessories and other related products. Their gun shop also allows you to do firearm pawn and transfer.
Norcross Gun Club And Range
Established in 2012, the Norcross Gun Club And Range is a 25-yard gun range that comprises of 2 bays with 6 lanes each. The lanes have automatic retrieval systems as well as excellent air conditioning and adjustable lighting. Each bay also has a range ceiling baffle system with excellent sound absorption.
In order to support and encourage female shooters, they have a ladies' day every Thursday at the range, an event that can also be enjoyed in some shooting ranges in Florida. The National Shooting Sports Foundation has given the Norcross Gun Club and Range a 5-star rating, thereby proving that this is a reliable establishment which you can trust.
GA Firing Line
Is your firearm in need of routine maintenance or repair? Well, look no further than GA Firing Line, where they have an excellent gunsmith who is well-known for doing stellar repairs on a wide range of firearms, a service feature that is also available in shooting ranges in Idaho.
They have an indoor pistol range with 11 lanes and an indoor rifle range with 2 lanes. On their pistol range, all magnum calibers are allowed while their rifle range can accommodate up to .300 Win Mag. This is definitely a great place that you should visit.
Conclusion
Gun ranges provide a unique space where shooting enthusiasts can practice their shooting skills, get professional classes and even take part in competitions. If you live or work in Atlanta or around the state of Georgia, then you should definitely visit the gun ranges listed above. Go ahead and grab your friends to enjoy a weekend of shooting fun at your local shooting range.