As an Amazon Associate we earn from qualifying purchases.
Massachusetts is among the States that has the lowest gun death rate in 2016. The people there are responsible with their guns and it might be because they often visit their local gun ranges. Find out the best gun ranges in Massachusetts in this article and see for yourself what they have to offer.
The Best Gun Ranges in Massachusetts 
Below are the 10 best gun ranges in Massachusetts. Each of them has great facilities and services. Some also have unique features that make them stand out from the rest. So ready your range backpack and bring your gun cleaning kit because you might spend a lot of time in one of these gun ranges.
| Gun Range | Location |
| --- | --- |
| Mass Firearms School Indoor Range | Holliston |
| On Target Firearms Indoor Range | Dracut |
| Original Bob's Shooting Range | Salisbury |
| American Firearms School | North Attleboro |
| Boston Gun and Rifle | Dorchester |
| Mystic Valley Gun Club | Malden |
| Hot Brass Firearm and Bow Range | West Springfield |
| Worcester Pistol Rifle Club | Worcester |
| Wayland Rod & Gun Club | Wayland |
| The Franklin County Sportsmen's Club | Deerfield |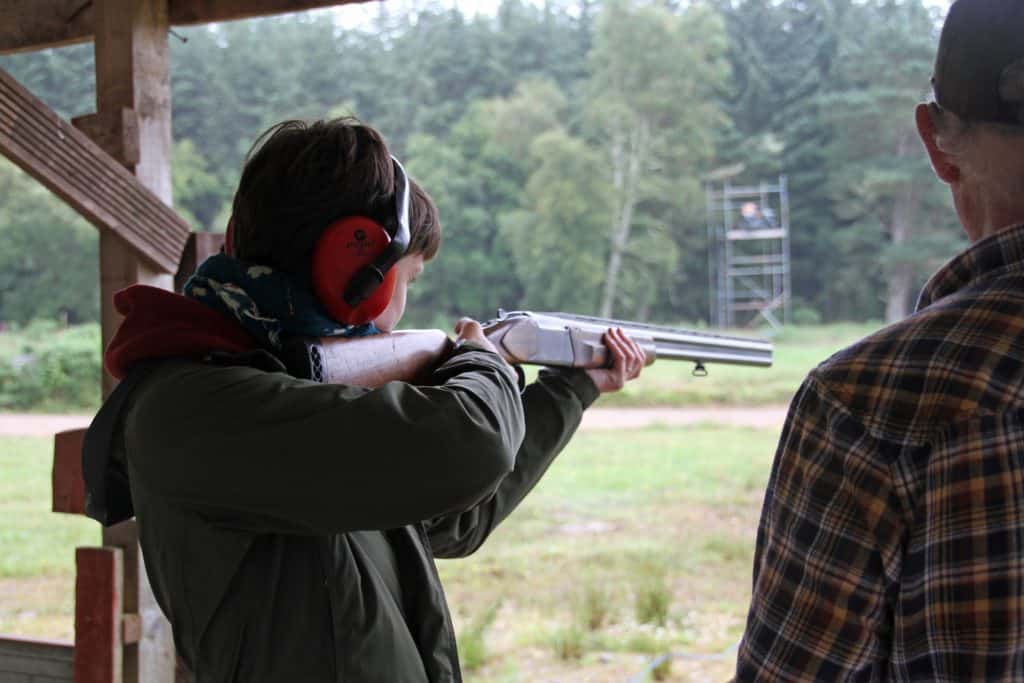 Mass Firearms School Indoor Range – Holliston
Mass Firearms School Indoor Range has been in operation since 2008 and is Massachusetts' largest firearms training, retail, and range shooting facility.
Help yourself in their armory of over $100,000 worth of firearms. Their facility includes two indoor ranges and a total of 17 lanes with modern equipment and a clean environment.
Similar to the gun ranges in Pennsylvania, if you become a member of Mass Firearms School Indoor Range, you get perks like free access to all firearms in their armory. You also have free unlimited access to their gun range and to top it off, you can bring a guest for free.
On Target Firearms Indoor Range – Dracut
On Target Firearms is an indoor shooting range and gun store. They're great for both the avid sportsman and first-time shooters.
They offer a state-of-the-art indoor 14-lane gun range that's open to the public. Have the option to shoot your own firearms or rent one from their large collection of guns, similar to the available options in Oklahoma shooting ranges.
The indoor range can accommodate pistol calibers .22 to .500 S&W. You can also shoot rifle calibers from .22 to .50 BMG.
If you're a first responder or in the military, you can get discounts for using their facility.
Original Bob's Shooting Range – Salisbury
Original Bob's Shooting Range is the #1 Google review rated public shooting range in Massachusetts. If you want to see a great selection of new and used firearms for sale, then you might want to check this place out.
They have a total of 8 lanes and have spacious booths for comfort. You can't use steel case ammunition. You can only use pistol calibers including .22 LR. However, they make exceptions like the Rifle and Shotgun Nights on Tuesdays and Wednesdays.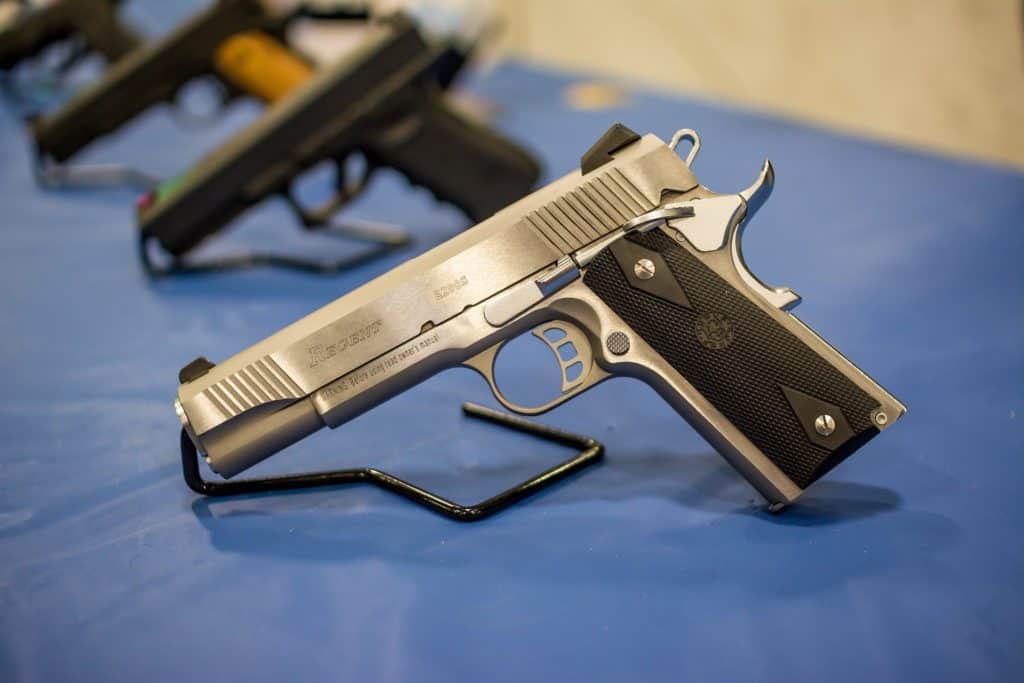 Aside from being a public shooting range, they also offer gun safety LTC classes and private firearms training. You also have the opportunity to trade in your guns.
American Firearms School – North Attleboro
American Firearms School was established in 1998. It accommodates novice shooters to experienced veterans. They also have patronage from local, state, and federal law enforcement agencies.
Comparable to the gun ranges in Ohio, they have 25 yards of rifle range with 12 lanes. They also have a pistol range with 8 lanes, a classroom, and a small store. The air is guaranteed clean quality because of its state of the art ventilation system.
American Firearms School is known for its various competitions. Monthly competitions are a great and creative way to enhance your marksmanship skills and it's in accordance with NRA Conventional Pistol competition.
Boston Gun and Rifle – Dorchester
The Boston Gun and Rifle has been in operation since 1976. It's conveniently located in the historic commercial district of Fields Corner in Dorchester. The place is open to the public but requires you to be in a group of 2 or more with reservation.
They are Massachusetts' first 100% lead-free indoor shooting range. They also have excellent instructors with a lot of experience to help you improve your marksmanship skills. You can avail of a personal 1 on 1 session or group sessions.
Mystic Valley Gun Club – Malden
Mystic Valley Gun Club came to be in 1934 when a group of like-minded sportsmen decided to get together and start a gun club.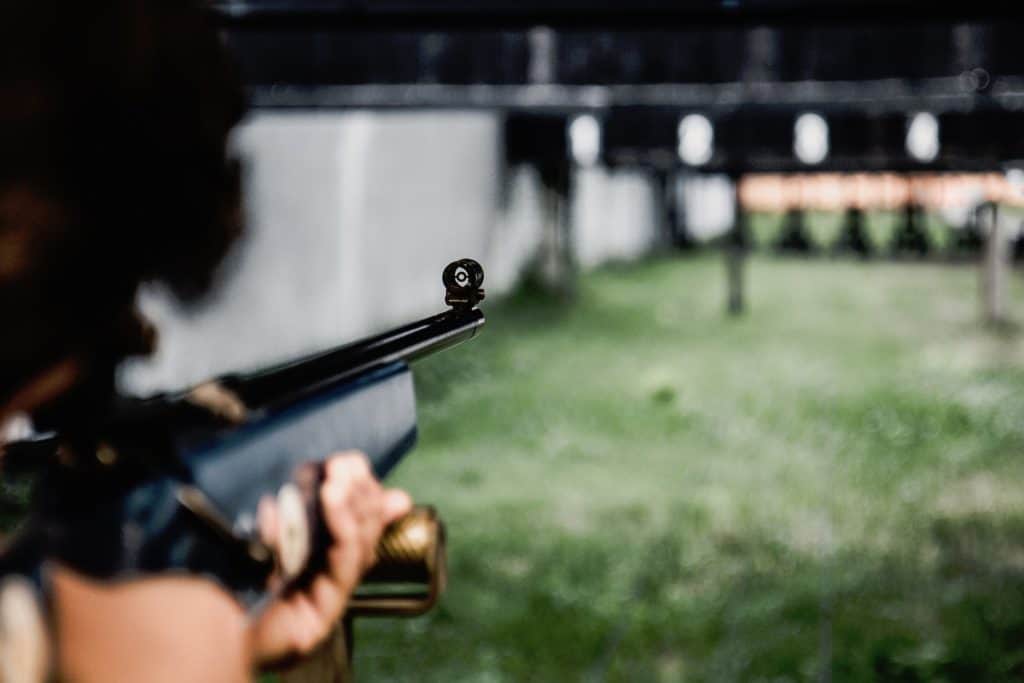 This gun range features two ranges. A ten port 50-foot main range has Caswell carrier and port system with a cutting edge backstop. It uses ground rubber tires as a stopping agent. The second range is a six-port 50-foot range with electric target carriers and a sand-based backstop.
Both of the ranges have a makeup air ventilation system that moves exhaust fast while also keeping the range's temperature range comfortable. It also has a clean environment with a cleaning company keeping it maintained twice a week.
Hot Brass Firearm and Bow Range – West Springfield
The Hot Brass Firearm and Bow Range is the longest indoor gun range in Western Massachusetts boasting of multiple 90-foot lanes. You can use it for almost any type of shooting event.
There are ranges for different firearms and even archery with some cutting-edge technology. There are digital target/dispatch retrieval systems for you to use for regular practice sessions. It has excellent ventilation and filtration systems you can get and air conditioning to regulate room temperature.
Each lane is ballistic-rated to guarantee the safety of customers and the stalls are spacious to feel comfortable, similar to the safety protocols implemented in most gun ranges in Oregon.
Worcester Pistol Rifle Club – Worcester
Worcester Pistol Rifle Club was founded in 1916 in a factory building where it only consists of an indoor range. Since then it has turned into a 17-acres site located at Sewall Street in Boylston and has now an outdoor gun range.
The facility includes:
A 5-position indoor pistol range
A heated clubhouse
It also has an outdoor pistol range with a length of 50 yards and covered shooting lines
The outdoor rifle range has a distance of 100 yards and also has covered shooting lines
Wayland Rod & Gun Club – Wayland
The Wayland Rod & Gun Club is on 15 acres of land in the south-western corner of Wayland. It offers Massachusetts State Police Certified Basic Firearms Safety courses on certain periods.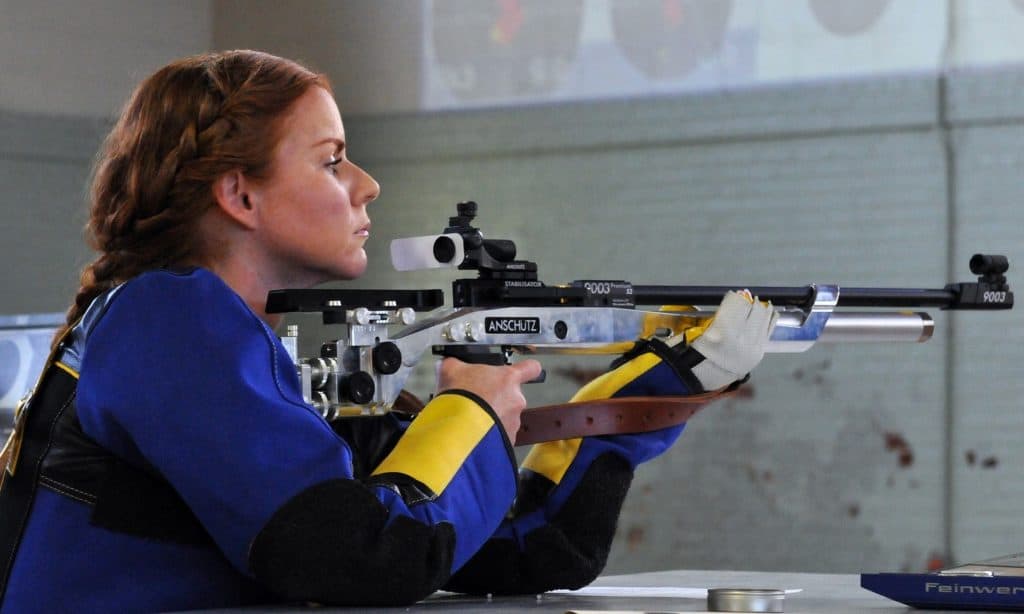 Their facilities include an indoor range with two positions and are about 45 feet long. You may use pistol calibers up to .45 ACP on the indoor range. However, they don't allow centerfire magnums.
The outdoor range has five positions and is 100 yards long. You can shoot at any distance from 0 to 100 yards, provided that all range users shoot at the same distance. Members of the gun range can use pistols, rifles, and shotguns on the outdoor range.
The Franklin County Sportsmen's Club – Deerfield
The Franklin County Sportsmen's Club is a private, non-profit, membership club established to promote and sustain the shooting sports in Franklin County. The Club owns and maintains 81 acres of shooting range facility in Deerfield.
While all ranges are open to members only, the public is welcome as a guest.
Their outdoor shooting range has:
a 100-yard rifle range with pavilion
200-yard rifle range
50-yard rifle/pistol range
three 25-yard pistol ranges
2 skeet fields
2 trap fields
5-stand shotgun range
a .22 rimfire reactive target range
If you like privacy and exclusivity, this gun club offers one of the best facilities that you can enjoy with few people, a feature that can also be found in Illinois gun ranges.
Related Questions
What Guns Are Illegal in Massachusetts?
The guns that are illegal in Massachusetts are machine guns, sawed-off shotguns, silencers, and bump stocks.
Can I Shoot a Gun on My Property in Massachusetts?
Yes, you can shoot a gun on your property as long as there are no other dwellings within 500 feet of it.
Is Massachusetts an Anti Gun State?
Massachusetts is an anti gun state since it has some of the strongest gun laws in the country. It also has the second-lowest gun death rate.
Conclusion 
These are the best gun ranges you can find in Massachusetts right now, some are located in cities such as Boston. They offer some of the best facilities and services you can get in Massachusetts. So if you're around the area why not stop by and try out their gun ranges.