As an Amazon Associate we earn from qualifying purchases.
Shooting is a great hobby to learn. You gain self-defense skills and learn how to defend your home when the situation needs it.
If you're in Ohio and don't know where to practice your shooting skills, there are plenty of gun ranges you can go to. I'll show you the best places to practice your shooting skills.
The 10 Best Gun Ranges in Ohio
If you're from Ohio or on a vacation there and want to find the best gun ranges, I've got you covered. I've compiled a list of the 10 best gun ranges in Ohio. They offer quality service and facilities that will make your visit worthwhile.
Also, take note that these gun ranges aren't ranked in particular order. It's up to you what your preferences are in a gun range. Choose the right fit for you.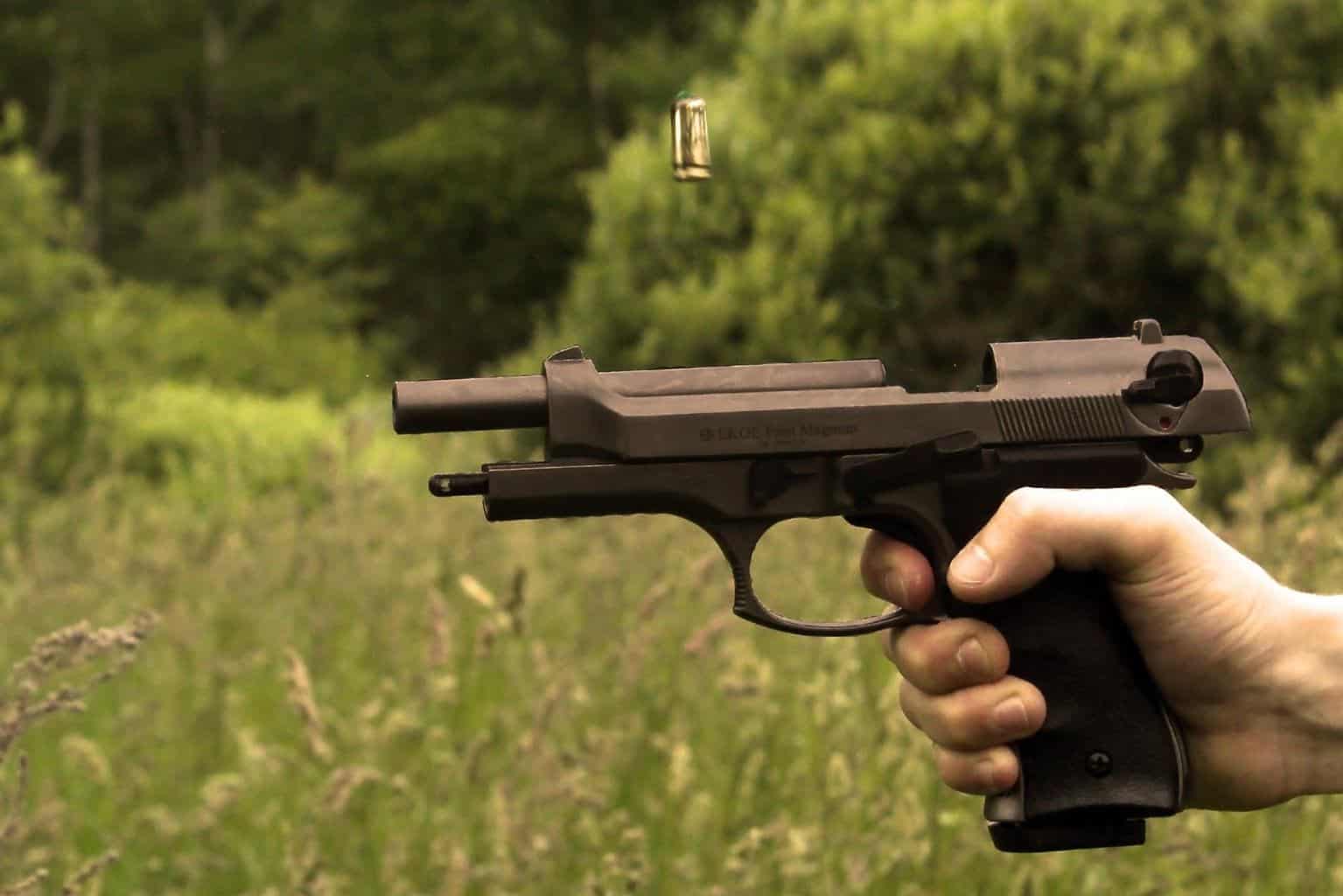 Black Wing Shooting Center – Delaware
Shoot Point Blank – Cleveland
Vance Outdoors Shooting Range and Training Center – Obetz
Select Fire Training Center – West Chester
Dillon Sportsman Center – Nashport
Miami Valley Shooting Grounds – Vandalia
Gun Hub USA – Sheffield
AIMHI Family Firearms Center – New Albany
A&A Shooting and Hunting – Garrettsville
Briar Rabbit Shooting Sports – Zanesville
Black Wing Shooting Center – Delaware
Black Wing Shooting Center is a family-owned gun range run by the Gore family. It has been open since 2002. It's located on Marysville Road in Delaware, Ohio. It's also rated as a 5-star gun range by the National Shooting Sports Foundation (NSSF).
The Black Wing gun range fields a land area of 30,000 square feet. It consists of various state of the art equipment and facilities like a meeting space, banquet room, full training department, gunsmithing, indoor pistol and rifle ranges, firearms and accessories, and outdoor shotgun sports fields.
They also offer training courses:
Beginning shotgun clinic

Sporting clay clinic

Beginning handgun clinic

Next step handgun

Ohio concealed carry

Drawing from concealment

Home defense handgun

Youth shooting sports camp

Private instruction
They provide specialized training for firearms safety by various gun and self-defense experts. These include Nora Ross, Dave Spaulding, and Greg Ellifritz.
Shoot Point Blank – Cleveland
Shoot Point Blank was designed by Tom Willingham who was disgruntled with the quality of service of local gun ranges in his area. He opened his first gun range in Cincinnati in 2012.
The Cleveland gun range of Shoot Point Blank has an area of 25 yards. Its facility caters to an indoor shooting range, much like the majority of the shooting ranges in Wyoming. If you're looking to practice with your family, make sure your kids are at least 48 inches tall if you want them to try shooting.
Shoot Point Blank always has top-selling firearms and ammo in stock for you to rent out and use. The shooting lanes are also top class and are designed for safety and comfort.
They offer gun education classes and training by certified instructors. The Shoot Point Blank is a cool and fun environment that is open to the public.
Vance Outdoors Shooting Range and Training Center – Obetz
The Vance family has been in the shooting business since 1938. They opened their shop, equipped with a gun range, in Obetz in 2014.
The Vance Outdoors Shooting Range offers a state-of-the-art 24 lane gun range and training center. All 24 of the shooting ranges are 75 feet in length with one rifle bay and two pistol bays. They also have the Meggitt Training System, allowing you to train for different types of shooting scenarios.
They offer gun education and training with their built-in classroom that can house up to 100 people. There are two shooting lanes that can be accessible for people in wheelchairs.
Select Fire Training Center – West Chester
Select Fire Training Center is the best indoor lit gun range in the Cincinnati area. Comparable to the gun ranges in Kansas, the gun range area is 25 yards with 20 shooting ranges. They have 10 electronically monitored bays for safe and comfortable user experience.
They also have 4 lanes for rifle shooting. The bays have the state-of-the-art bullet trap system. This traps bullets into a container for better disposal and lessens the lead exposure.
Select Fire Training Center also provides extensive training with highly trained instructors. It doesn't matter if you're new to shooting because they offer classes for non-shooters, intermediate, and advanced shooters.
Dillon Sportsman Center – Nashport
Dillon Sportsman Center is an outdoor gun range that houses a 100-yard rifle range with shelter and lighting. It also has a 25-yard pistol range that has shelter and lighting. They have skeet and trap fields with automated clay throwers. There is a full restroom, retail store, and classroom.
They have great youth training programs like BSA Venture Crew and Buckeye Firearms Youth Shoot to show kids proper gun techniques. If you apply for a membership you get to use the rifle and pistol ranges for free from Wednesday to Friday, similar to some gun ranges in Louisiana where members have special privileges.
Miami Valley Shooting Grounds – Vandalia
The Miami Valley Shooting Grounds is less than 30 minutes drive away from the Greater Miami Valley area. They have 10 50-foot indoor ranges for handguns and rifles. They don't allow gun rentals, black powder, and shotguns. You can buy a wide variety of handgun brands in their shop.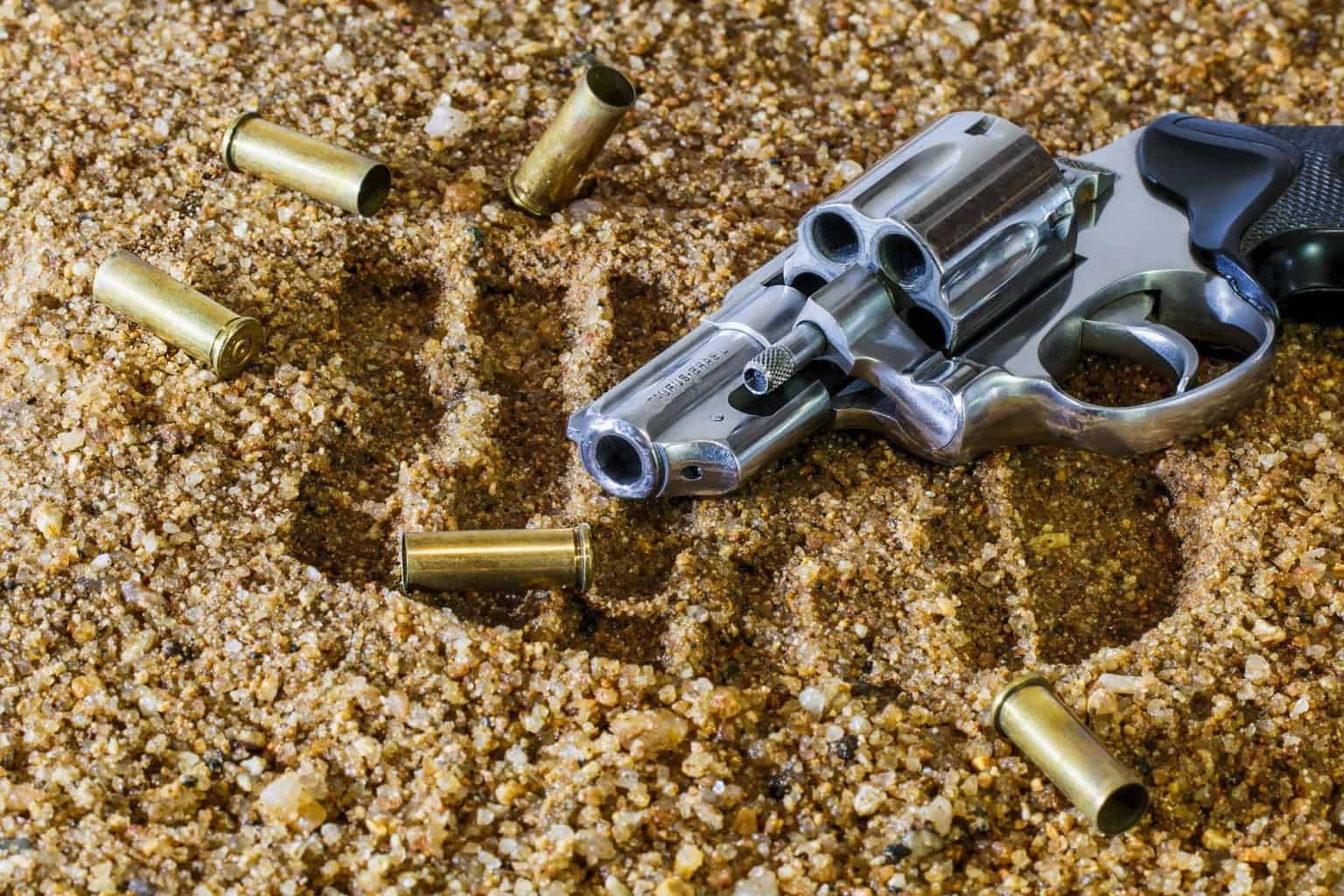 This facility offers NRA certified training seminars in firearm safety, similar NRA certified classes are also offered in some shooting ranges in Kentucky. They host an indoor Glock match that's held on the last Saturday of every month.
Gun Hub USA – Sheffield
Gun Hub USA is an indoor shooting range of 25 yards with 9 shooting lanes. All calibers of pistols and rifles are permitted, except 50BMG. No appointment is required.
In addition, 1-on-1 training can be scheduled throughout the week, and they offer an Ohio CHL class nearly every single Saturday and Sunday. FFL transfers are $25 and they're also an SOT offering $35 Form4 transfers and fingerprinting services.
Gun Hub USA features a member's lounge, for a relaxing session. You can sit on a comfortable leather couch by a massive fireplace, drink a nice cup of coffee, and enjoy the gun ranges.
You can even rent a separate private shooting range (20 feet with 3 shooting lanes) and a classroom for advanced training, corporate events, team building, birthday parties, bachelor/bachelorette parties, high school reunions, and other occasions.
AIMHI Family Firearms Center – New Albany
AIMHI gun range can be found in New Albany in the Columbus Metro. It's an indoor handgun, rifle, and shotgun gun range facility that houses 6 50-foot shooting lanes for pistol range up to a Desert Eagle .50 caliber. They also have 6 25-yard shooting lanes for rifle or pistol up to 300 WinMag and 375 H&H.
The gun ranges offer computer-controlled targets for accurate distance shooting and scenario shooting. They have a great air filtration system to help keep lead away from the shooting environment.
Various training is offered as well as a wide variety of firearms for sale. They buy, trade, and consign almost any legal type of firearms.
A&A Shooting and Hunting – Garrettsville
A&A Shooting and Hunting was built in 1973 and has been in business for 45 years. They offer a wide outdoor gun range for rifles and pistols. The rifle gun range has a 100 yards, 200 yards, and 300 yardsof gun range. If you want to use the 300-yard gun range, you need to make an appointment early.
The pistol range houses a 35 yard and 50-yard gun range. You can also rent out Traps, Skeets, and 5 Stands. The best part is that their rate covers the whole range rental and also a classroom rental.
50 cal. firearms and full-auto firearms aren't allowed in their gun range if you're thinking of bringing one.
Briar Rabbit Shooting Sports – Zanesville
Briar Rabbit Shooting Sports is an outdoor gun range located in Zanesville. They have shooting ranges for rifles, pistols, and shotguns, unlike some gun ranges in Maine where shotguns are prohibited.
Targets in Briar Rabbit can only be bought or purchased there. They're also famous for their gun match events that take gun enthusiasts to various courses or shooting competitions. Their popular one is the Rattle Battle for rifle class and mainly uses military surplus guns.
Conclusion
Shooting isn't just a serious sport. You can also have fun with your family or with your colleagues. Gun ranges in Ohio are found in various locations, even in cities such as Columbus. Learn and hone your marksman skills on the best gun ranges Ohio has to offer.