As an Amazon Associate we earn from qualifying purchases.
Shooting training needs to be fun. If you are in Kansas, there are many top shooting ranges that you can visit to sharpen your firearms skills and have fun while at it.
The Top Shooting Ranges in Kansas
Here are ten best shooting ranges in Kansas. The key features of the ranges will help you decide the facility to visit for gun training.
Centerfire Shooting Sports: Olathe
Centerfire Shooting Sports is a top-class indoor range that features 16 indoor 25-yard long shooting ranges as well as a tactical shooting bay. The facility also has an automated target retrieval technology and a modern air filtration mechanism. Users can also buy or rent guns and gun accessories from the facility's well-stocked store.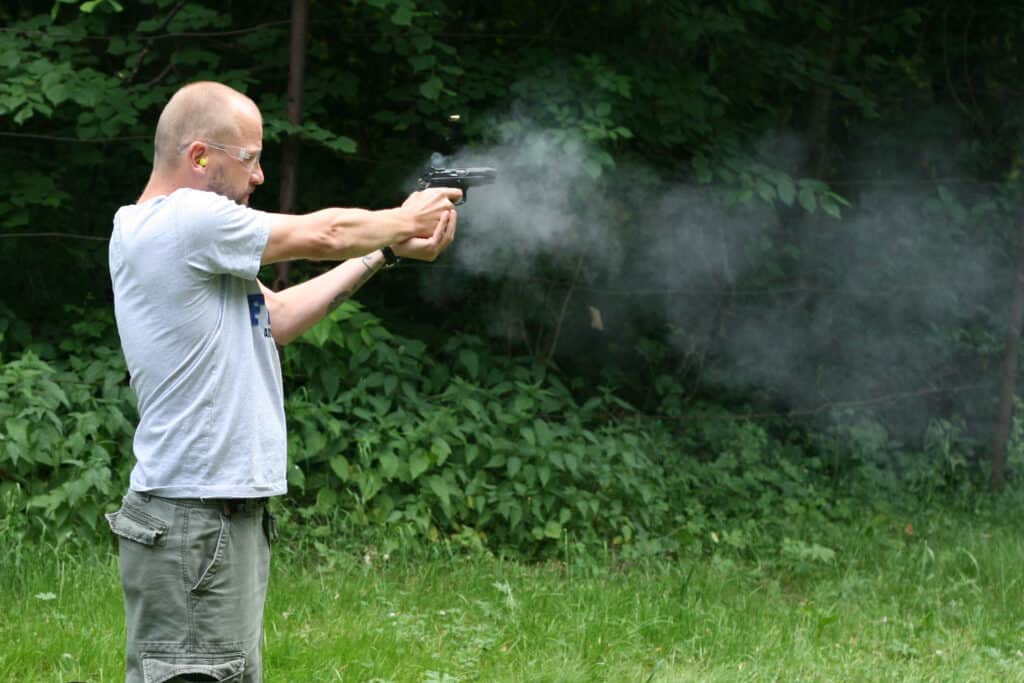 There are also well-equipped classrooms for individual and group instruction. Whether you are being trained in the shooting range or learning in the classroom, you will be attended to by experienced firearms instructors certified by the NRA, some gun ranges in Missouri also has NRA certified instructors.
The Outback Park & Public Range: McPherson
The Outback Park & Public Range is a full-service gun range that is committed to providing a safe shooting environment and promoting family fun. The facility provides a clean, secure, and supervised shooting range with 8 pistol and 8 rifle lanes.
Comparable to the shooting ranges in Alaska, this pistol range is 25 yards long while the rifle range measures 80 yards. A variety of targets are also provided.
The shooting area is covered to protect users from inclement weather. The shooting tables are also fitted with padded covers to protect your gun from damage. To protect the environment, the facility collects and keeps all the brass that falls on the ground during shooting.
Powder Creek Shooting Park: Lenexa
Powder Creek Shooting Park is one of Kansas City's oldest shooting ranges, having been established in 1949. The facility offers shotgun shooting training services for competitive shooters, recreational shooters, and sportsmen. No rifles or pistols are allowed.
At this facility, you can take part in a wide array of activities including:
trap shooting
skeet
sporting cays
archery
5-stand
Unlike some gun ranges in Nebraska, you are required to carry your own shotgun since the facility does not rent out or sell firearms. The facility is open at different times 5 days a week.
Range 54: Wichita
Range 54 is an indoor shooting range that offers what it calls the 'very latest technology available' in the state of Iowa. Apart from providing professional shooting training services, the facility also has a gun store that is well-equipped with different types of guns and gun accessories.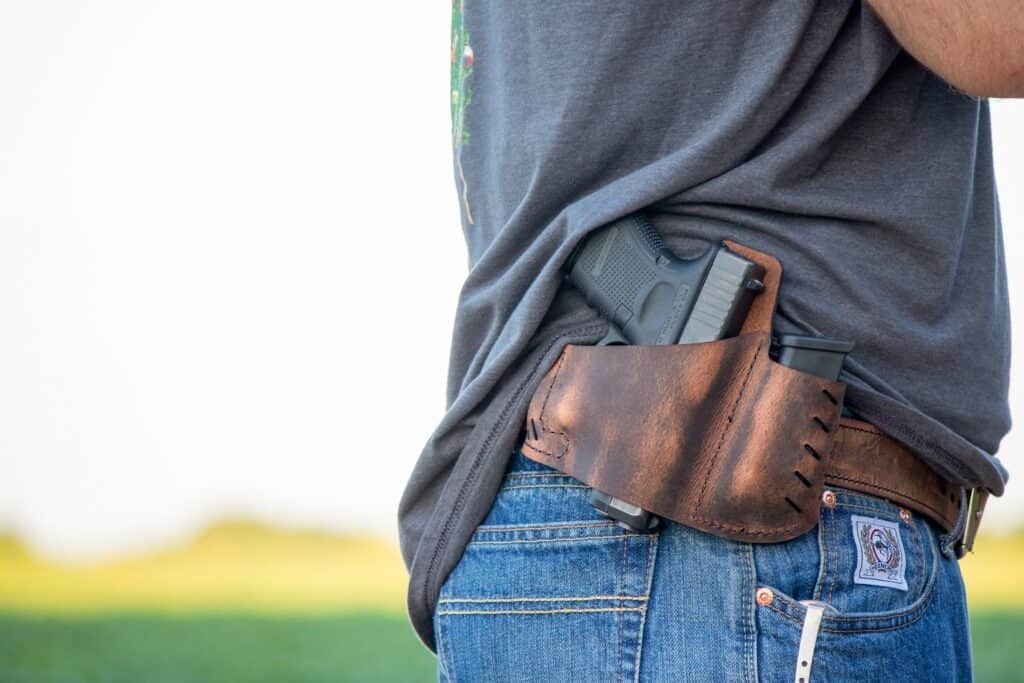 Some of the key features of Range 54's shooting area include a HEPA-filtered and climate-controlled shooting environment for all users. The facility is also one of the few ranges that use Action Target AWD Pro Target Retrievers, an advanced technology that enhances the user's experience for all shooting skill levels.
Frontier Justice: Kansas City
Frontier Justice is a facility that specializes in guns and fashion. The shooting range stands out because it is one of the few facilities that provide live range simulators in the Kansas City area. The use of live range simulators greatly enhances your shooting experience whether you are shooting to improve your skills, to learn, or for fun.
Other great features that Frontier Justice provides include climate-controlled shooting lanes, a well-lit and air-conditioned range, and excellent shooting acoustics. At this facility, you will get gun education, be entertained, sharpen your shooting skills, and sample the latest fashion collections.
Cheney Lake Shooting Range: Pretty Prairie
If you are looking for an ADA compliant shooting range that is open during the weekends, you need to try the Cheney Lake Shooting Range. This facility is open for use by the public on Fridays and weekends (Saturdays and Sundays) at different times. It does not open on any designated holiday that falls on a weekend.
Comparable to the shooting ranges in Montana, the facility features ranges that are 25 and 100 yards long. Users are provided with target backers, shooting benches, and target tacks. There are also certified gun training professionals to help all users.
Tuttle Creek Shooting Park: Manhattan
With trapshooting as its main attraction, Tuttle Creek Shooting Park (TCSP) provides 'a shooting park for shooters of all ability to enjoy the sport '. The facility was launched in 1967 and currently, it has five regulation trap arenas that have the Canterbury voice release system.
The park also features automated target throwing devices and long-range card technology, which enables shooters to fire at their own pace.
TCSP also sells guns from leading gun suppliers and manufacturers including Rob Taylor Guns, Silver Seitz, and Krieghoff. You can also buy ammunition supplied by renowned manufacturers at the facility.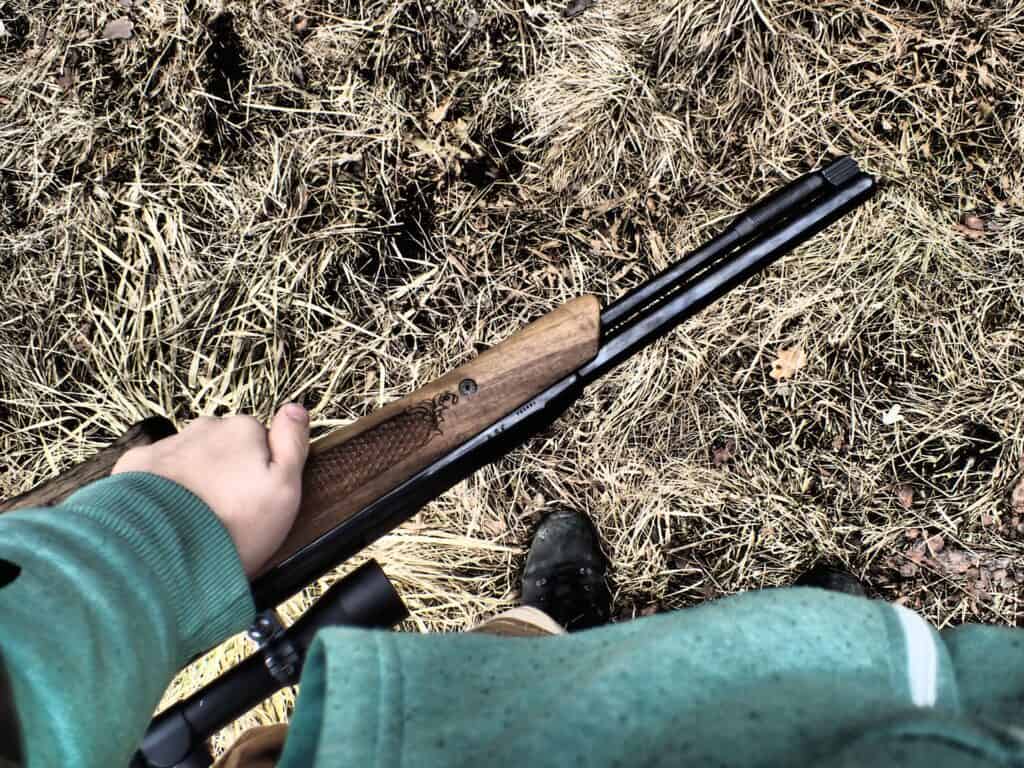 Hillsdale Range and Training Facility: Paola
Hillsdale Range and Training Facility is a non-profit range that is managed by volunteers and is self-reliant. All the fees that users are charged are used for upkeep and maintenance of the range. Therefore, if you like shooting and volunteering, you will definitely want to visit Hillsdale Range.
The range has facilities for:
rifle
pistol
shotgun training
There are two types of rifle ranges: one measuring 100 yards with 20 shooting positions and another measuring 200 yards with 6 shooting positions. The pistol range is 50 yards long with 24 firing positions while the shotgun range has a combination of track and skeet fields.
Fancy Creek Range: Randolph
The mission of the Fancy Creek Range is to 'establish a safe shooting environment open to the general public and families'.
The facility offers a variety of activities including:
4H shooting sports
hunter education
reactional shooting
scouting
programs that target women and the youth
Fancy Creek Range has ranges for both pistols and rifles. The rifle range has 20 firing points, with shooting distances of 50 and 100 meters. The pistol range has nine firing points with shooting distances of 10 and 22 meters. There is also a separate 50-meter range with 12 firing points and targets placed at 25 and 50 meters.
Brunner Range Skeet and Trap: Fort Leavenworth
The Brunner Range Skeet and Trap is a club that provides a range of shooting activities all year round for new and proficient shooters. The facility also organizes fun shoots every month to help families develop practical shooting skills. There are also periodic skeet tournaments to promote competitive shooting.
At The Brunner Range, you and other shooting enthusiasts get access to four skeet fields, three trap fields, and one 5-stand. You can also buy ammunition and rent a shotgun of your choice from the facility. Similar to some gun ranges in Nevada, the ranges can be reserved for groups of 15 people at a fee.
Conclusion
Shooting training needs a good environment to help you relax and stay focused. The details about the best gun ranges in Kansas will help you decide which range to visit for the best shooting experience.