As an Amazon Associate we earn from qualifying purchases.
Texas offers the best of everything and you can also find the best shooting ranges. There are many indoor and outdoor shooting facilities that will allow you to enjoy a fun and interactive shooting experience regardless of your shooting expertise.
Most of these gun ranges have well-trained staff who can help you maximize your time and money while in the facility.
The Top Gun Ranges in Texas
If you are looking for the best gun range in Texas, you will surely be spoilt for choice. Almost every location has well-equipped and modernized gun ranges that will enhance your shooting skills and experience. Here are our top 10 gun ranges in Texas.
Texas Gun Experience: Dallas/Fort Worth
Texas Gun Experience is one of the premier gun ranges in Texas. This gun range was opened on October 14, 2019 and provides a family-oriented, safe, and fun environment for beginners and expert gun shooters.
The gun range has a 50-yard and 25-yard shooting range for your shotgun, rifle, and pistol. Texas Gun Experience carries hard-to-find and popular firearm brands for both rental and sale. Whether you own a firearm or not, you can still enjoy gun shooting from their robust rental inventory.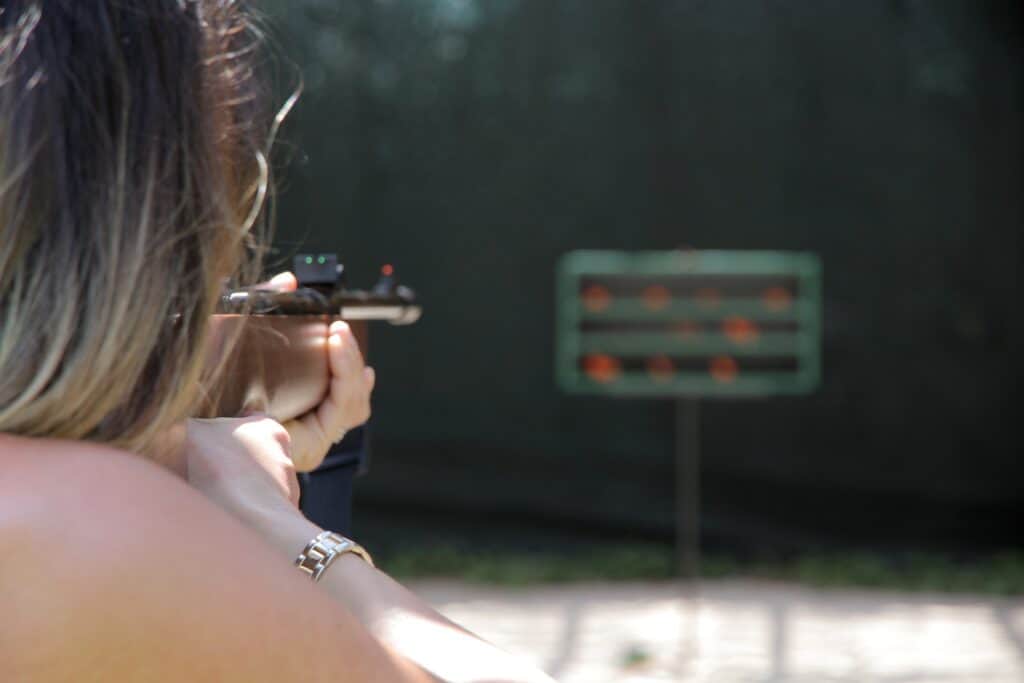 TGE offers a range of services including:
firearm rentals
a gun shop
a shooting range
gunsmithing services
a firearm academy that offers online and in person gun classes
The indoor shooting range in this facility is open to the public and is perfect for all skill levels and ages.
The facility boasts of knowledgeable and trained staff that are passionate about firearms and are ready to help all gun shooters.
Texas Legends Gun Range and Training Center: Allen
Texas Legends Gun Range and Training Center is one of the best gun ranges in Texas. This shooting range has a 21,232 sq. ft. facility that offers fun, safe, challenging, and clean recreational gun shooting opportunities for beginners and firearm enthusiasts in north Texas.
They also have a spacious lounge area where non-shooting individuals can check out all the fun through a ballistic glass observation wall.
The shooting range has 3 lanes that are divided into 5 bays:
3 lanes of 50 yards
11 lanes targeting at 25 yards
8 lanes of 15 yards
3 lanes of 15 yards for pistol and individual instruction
5 lanes of 15 yards for pistol, public practice, and group instruction
All the bays at this shooting range are handicap and wheelchair-accessible.
Texas Legends Gun Range and Training Center has a pro shop that has a wide variety of premium firearms, accessories, and ammunition. They also have a selection of current and historic firearms available for patrons that want to rent firearms.
The facility also offers professional training to shooters of all skill levels, from beginners and peace officers to advanced competitors.
The Range at Austin: Austin
The Range at Austin features a 52,000 square foot indoor range facility that was established for both beginners and seasoned shooters in Texas. The facility is located in Austin, Texas and has several shooting bays for rifles and pistols that target 25 and 100 yards.
They have friendly staff that help clients with whatever they need to enhance their shooting experience.
The Range at Austin features approximately 7,000 square feet of retail space that is fully stocked with more than 200 new and used firearms, holsters, optics, knives, ammunition, and accessories. The Range also assists all types of shooters to enhance their skills by providing quality instruction and training.
They have knowledgeable and certified trainers who offer group classes and individual training based on your unique needs, most of these classes are also available in some shooting ranges in Fort Worth.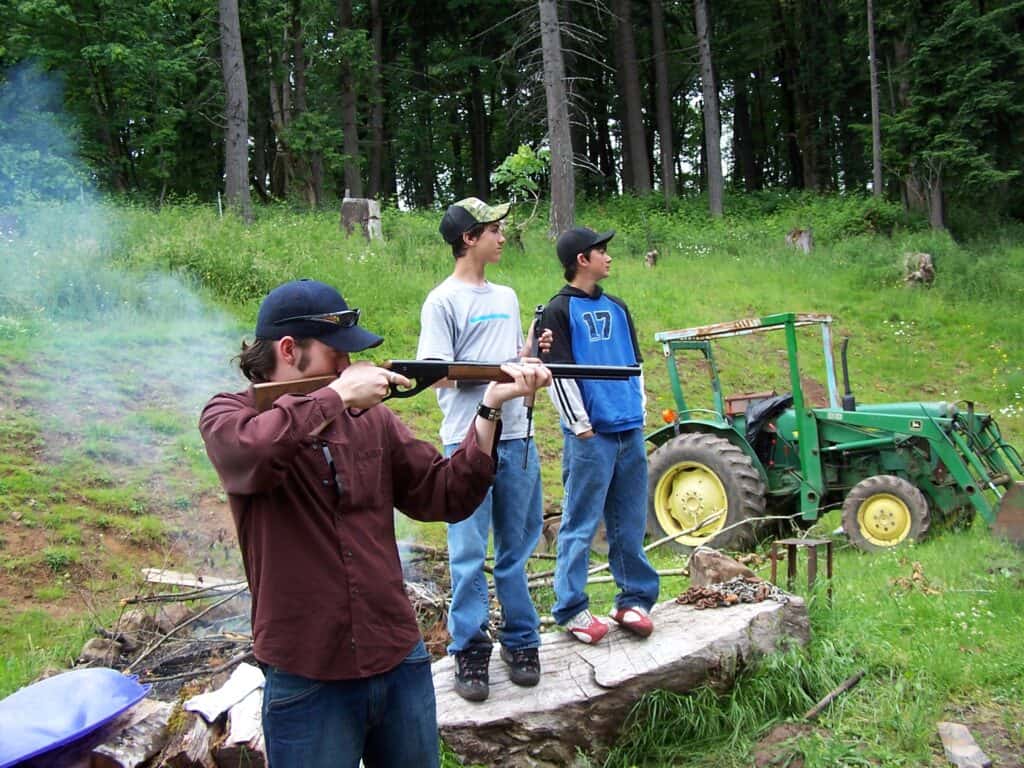 The TxGunrange: Dallas and Fort Worth
The TXGunrange is a unique outdoor shooting range that is accessible to patrons in Fort Worth and Dallas. The facility aims to offer a great and safe shooting experience for everyone that visits the property.
They have the biggest berm in the whole of North Texas. Each shooting location has range officers manning the area to guarantee safety. This is one of the friendliest and safest gun ranges in Texas.
The covered pistol range targets 3, 7, and 15 yards and staple guns are offered for hanging your targets down the range. The rifle range features 9 lanes of 25-yard targets and 22 shooting lanes that target 50 yards.
There is also a covered rifle range that has 10 stations and targets 100 yards. The facility also has a skeet/shotgun range with multiple shooting stands.
The TXGunrange is a family-friendly environment that is suitable for everyone, you can also enjoy the same type of environment in some gun ranges in San Antonio. Furthermore, it is the only range in Texas that has a female manager and co-owner. Additionally, half of the staff in this gun range are former military.
Top Gun Range Houston: Beverly Hill Houston
Top Gun Range Houston is one of the premier shooting ranges in Texas. This 15-lane 50-feet-long range is designed for the ultimate safety and comfort of every gun shooter. The gun range has a state-of-the-art air filtration system that provides clean, cool air all year round.
Every shooting lane has a motorized target system and sound dampening technology for reducing noise levels.
This is the ideal choice for a shooting range in Houston, Texas. The range is open to the public and individuals without firearms can opt for rental firearms, targets, and ammunition for use on the range. Top Gun Range offers multiple instructional courses for patrols of all skill levels.
Similar to the gun ranges in Oregon, the facility has Ladies' Day every Wednesday; women can access the range for free on this day. In addition, there are Seniors' Mondays for seniors who love gun shooting sports.
Shady Oaks Gun Range: Austin
Shady Oaks Gun Range is one of the best shooting ranges in Austin. The indoor shooting facility and outdoor archery range is located in Cedar Park, Texas. This is a family-friendly facility that provides fun and entertainment for the whole family.
Shady Oaks Gun Range has modern equipment and air filtration systems that will help you maximize your time at the range.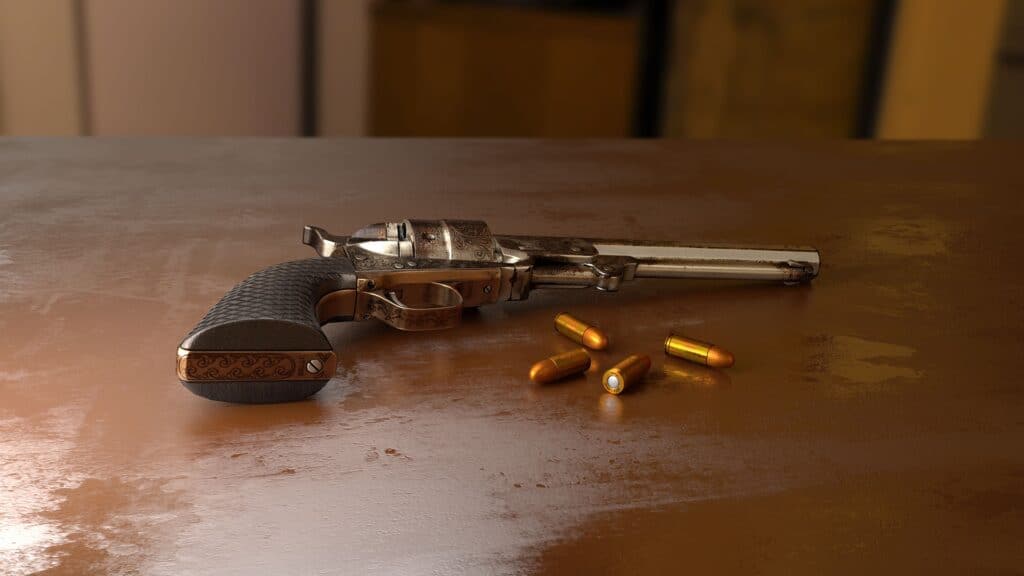 Shady Oaks Gun Range has a pistol range that targets 25 yards and has 10 lanes. In addition, there is a rifle range that targets 50 yards and has 6 lanes. Furthermore, they have a pro shop that stocks competitively priced firearms, ammunition, and shooting supplies.
There is also a full line of rental rifles and handguns for those who do not have personal firearms. They also have training rooms where private classes and lessons are held. You can expect the highest quality from Shady Oaks Gun Range.
Eagle Gun Range: Lewisville and Farmers Branch
Eagle Gun Range Inc. is a renowned shooting range located in Farmers Branch and Lewisville, Texas.
These ranges are conveniently located for shooting enthusiasts in:
Denton
Southlake
Flower mound
Grapevine
Carrollton
Southlake
Richardson
Coppell
Irving
Plano
North Dallas
Frisco
The gun range features a 24-lane facility and includes a firearms retail store and a training center. The facility also offers rifle rental and pistol rental services to patrons. All the 25-yard shooting lanes are suitable for avid and occasional shooters, as well as the novice shooters, comparable to the gun ranges in Dallas.
The Eagle Gun Range also has a well-equipped training center for those who want to learn more about firearms ownership and safety. All the lanes in this facility have individual protected gun shooting positions and they have hi-tech equipment from Action Target.
With just $20, you can rent a shooting lane for use all day and enjoy a comfortable shooting environment.
DFW Gun Range: Dallas
The DFW Gun Range is a modernized 17-lane shooting facility that is located in Dallas, Texas. The facility features a shooting range, a retail space for firearms, ammunition, accessories, and other products, and a training gymnasium that is 2000 square feet.
There are also four spacious classrooms that have:
video players
television
large LCD TVs for PowerPoint presentations
whiteboards
In addition, there is a comfortable lounge area where non-shooting patrons can relax in the range.
The shooting lanes in The DFW Gun Range vary in length between 3 and 20 yards. This gun range can accommodate most caliber firearms including rifles.
The facility aims to offer a clean, user-friendly, and safe environment for all members, students, and customers. Your learning and shooting experience will be maximized in this ultra-modern gun range.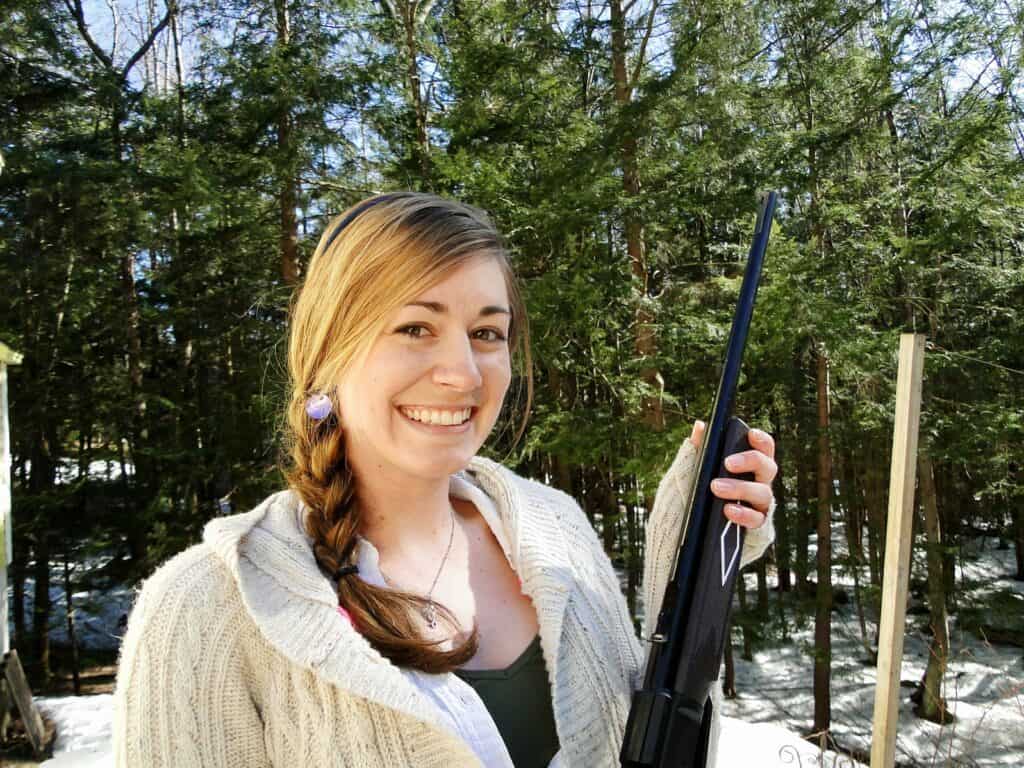 Lonestar Range & Academy: Florence, Texas
The Lonestar Range & Academy is a full-service shooting range and a certified firearms training academy. This outdoor range is less than an hour's drive from downtown Austin, TX. The facility is open from Tuesday to Sunday.
The facility has a 15-yard-long pistol range and a rifle range with shooting lanes that target 25 yards, 50 yards, and 3 lanes of 100 yards.
The gun range also has a large skeet range and an electric thrower that can be rented out, you can also enjoy the same feature on some gun ranges in El Paso. Patrons coming to Lonestar Range and Academy can access services like bore sighting, gun and ultrasonic cleaning, gunsmithing, and armor service.
The facility does not allow calibers above .308 on their rifle range and no buck shots or slugs are allowed on the shotgun ranges.
Target Master Indoor Shooting Center
Target Master Indoor Shooting Center is an indoor shooting range that has been in existence since 1979. The indoor shooting lanes at this facility have a length of up to 50 yards. There are 18 pistol lanes that are 25 yards long and lights for targets are set at 3, 7, 15, and 25 yards. 
There are also 6 seated rifle lanes that have a length of 50 yards and lights are set at 15, 30, and 50 yards. Your shotguns can be patterned with buckshot or birdshot, but steel and slugs are not allowed because it ricochets.
Patrons using this gun range can bring their own firearms or opt for gun rental services for rifles, pistols, and handguns. Target Master Indoor Shooting Center offers unique packages for membership to meet the unique needs of virtually every individual.
The facility takes the safety of their customers seriously and offers safety glasses and hearing protection at no charge. Target Master also offers a range of instruction including individual lessons with qualified gun instructors, and CHL/LTC Classes.
Conclusion
There are countless gun ranges in Texas and you need to be cautious when choosing the right facility for you and your family. The best gun range should guarantee the safety of its staff and shooters and promote the benefits of gun shooting.
Ensure that you get a range where you will get good feedback on your shooting skills. Check out these top gun ranges in Texas and enjoy a fun and exciting shooting experience with your family and friends.