As an Amazon Associate we earn from qualifying purchases.
Shooting can be a great hobby to help you relax and unwind as well as a way to pick up a few self-defense moves that can come in handy one day. If you live in San Antonio, the list below can help you find the ideal range for you and your family.
Best Shooting Ranges in San Antonio
San Antonio boasts a large number of gun ranges. Below is a list of 10 of the most highly rated gun ranges in the San Antonio area. The services offered and the features available differ from one range to another.
Your choice of range might depend on what your needs are, how close it is to you and the amount you are willing to spend on both membership and day passes. They are not arranged in any particular order.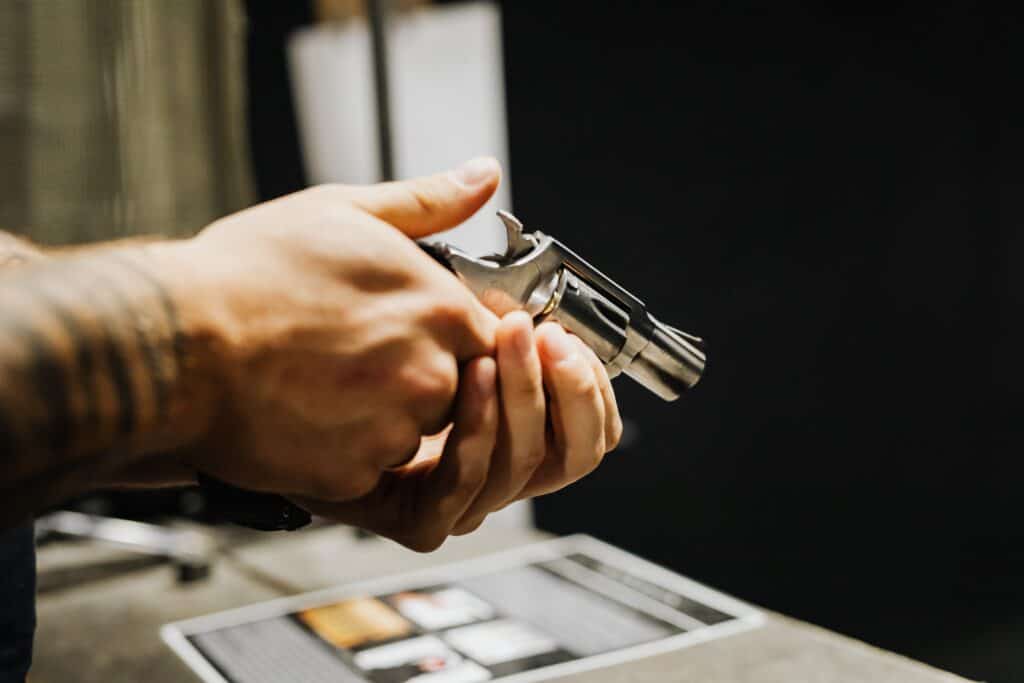 San Antonio Gun Club
The San Antonio Gun Club is a premier skeet and trap club that has 12 machine stands and an international Olympic trap range. Services are offered on a first-come, first-serve basis. This amazing range charges no entry fee but instead, charges based on targets.
The total price spent will depend on whether you have your own ammo and protection gear or not. This club is a shotgun only club and does not allow any rifles or pistols, unlike some gun ranges in Houston that prohibits the use of shotguns.
Children below 18 years old can participate but they need to do so under parental supervision provided they can maneuver the weight of the firearm. Instructors are available and are ready to provide assistance.
Nardis Gun Club
Having three separate locations; at the Alamo Ranch, The Original and Rolling Oaks, Nardis Gun Club is one of the highly-rated shooting ranges in San Antonio. Non-members pay a day pass fee while members can freely access the facilities.
The club offers a virtual shooting experience that uses technology to enhance your skills. It allows you to choose any scenario and you can compete with friends and family. During the simulation, you are able to enjoy all the sound effects as if they were real.
As a way to enhance safety at the gun range, individuals between the ages of 18 and 21 years are only allowed to rent out long guns and buy the ammunition to use on the range, a similar policy shared by some gun ranges in Dallas.
A Place to Shoot
Other than being one of the largest outdoor shooting ranges in Texas, A Place to Shoot also offers a well-stocked gun store that offers both new and used guns at fantastic prices. The place also offers a highly qualified gunsmith who can service your firearm at a small cost.
This range is an official USCCA partner, which is an organization that educates gun holders on the procedures following a self-defense act. It provides education as well as training to members on how to act in different scenarios.
Open everyday other than holidays, this is a great place to practice archery and shooting as they have ready foam targets of up to 50 yards on the regular range and a precision range of up to 300 yards for firearms.
Lonestar Handgun
This range is a disabled veteran-owned company located in the heart of San Antonio. The best part of Lonestar Handgun, other than its outdoor range, is the events and competitions that are regularly organized for shooters at a friendly price.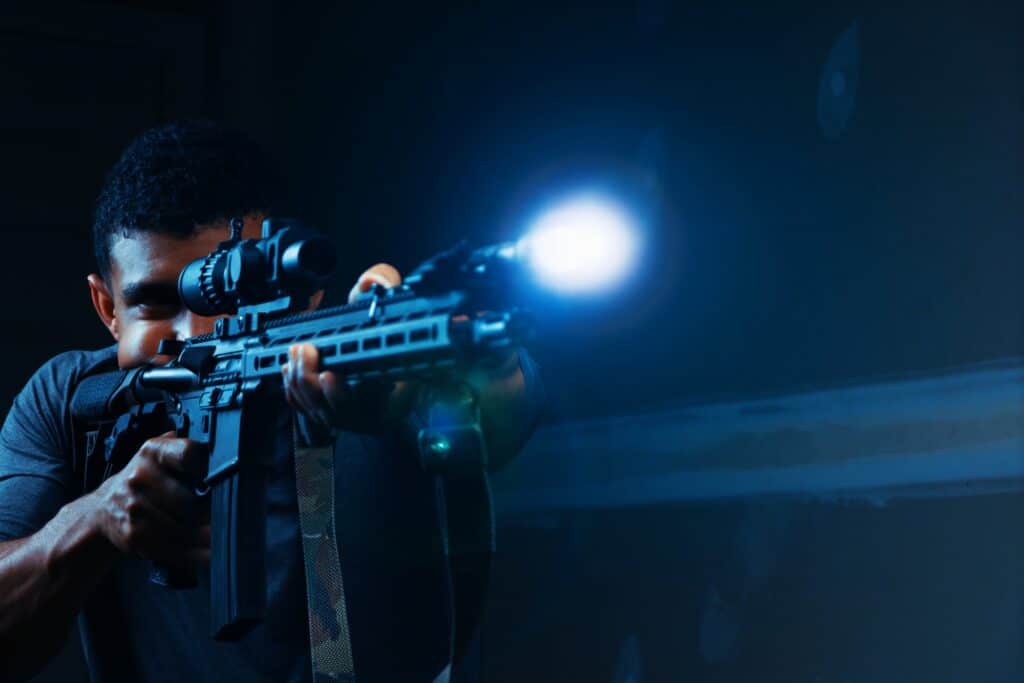 The information regarding these events can easily be accessed on their website including the suppressor Run-N-Gun event and the Run & Gun Events. They both have different stages that you are required to compete in that help to improve your gun skills.
This company boasts of multiple private training classes including some that are exclusively for ladies.
Tactical Safety Institute
With experience in law enforcement through their veteran staff, Tactical Safety Institute is one of the best places to get your license to carry certification if you are a San Antonio resident. They have a money-back guarantee should you not be satisfied with the lessons.
The place offers a special discount to veterans and first responders. Certification courses for law enforcement officers are also available including:
LEOSA Certification
Monadnock Basic Expandable Baton Certification
IPMBA Police Cyclist
Monadnock Advanced Expandable Baton Certification
They also offer a variety of defense classes such as concealed handgun training, pepper spray training, and stun gun training. Their mission is to build a safer community.
National Shooting Complex
The National Shooting Complex is the recognized headquarters for the National Sporting Clays Association and National Skeet Shooting Association. Thus, it hosts tournaments for both; the National Sporting Clays Championship and World Skeet Championships respectively.
It is the place to go if you are organizing a shooting event for a group of any size, whether gun-related or not as the staff are highly experienced in this area.
Other than the gun range, it also offers attractions such as Sea World, the Six Flags Fiesta Texas, and the San Antonio Riverwalk, making it a big tourist destination as it is only a short drive from the airport.
Buck and Doe's Mercantile
This premier indoor shooting and rifle range is the one-stop-shop for family time. Buck and Doe's is a five-star range that offers shooting instructions, certifications, and archery lessons as well. There are different membership options including individual, family, and VIP for the gun range and individual and family for the archery range.
It also offers a well-stocked boutique of branded products including men's and women's clothing items, a variety of gun accessories, and even gift items such as candles and mugs.
This is an added advantage to the gun store they have at the facility. Both allow you to shop online and get gift cards for loved ones.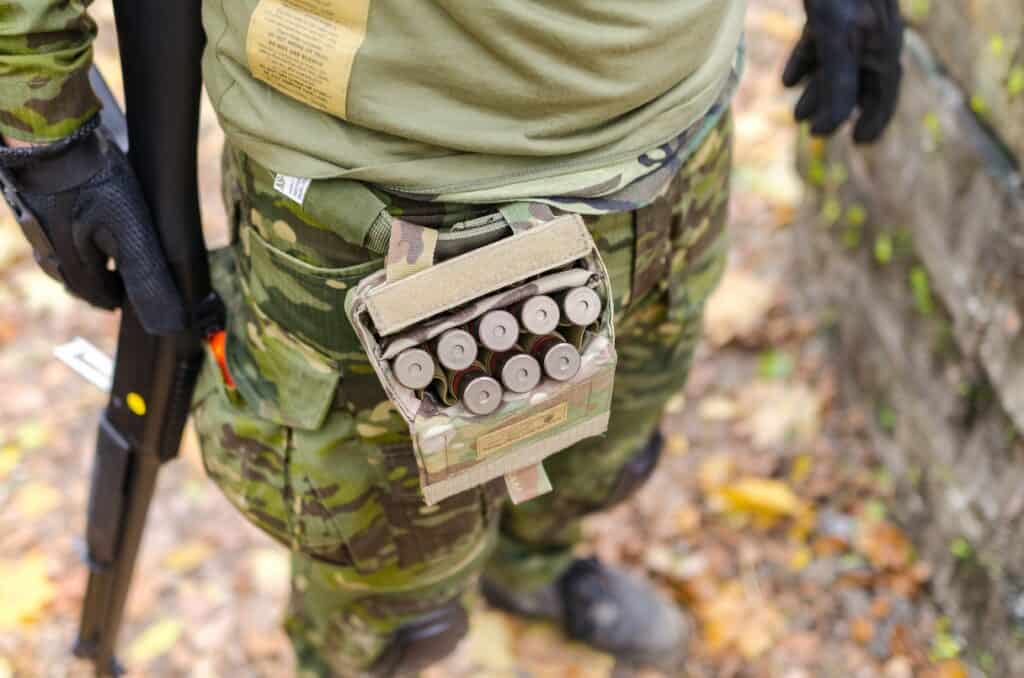 Bracken Rifle and Pistol Recreational Range
Located 2 miles off Rolling Oaks Mall, Bracken Rifle and Pistol Recreational Range was opened for business in 1986 by W. Paul Vordenbaum, an avid hunter who spent summers hunting in the property.
It is known for its keenness on safety to maintain the family's honor and heritage as hunters. This family-operated, public range does not allow any explosive ammo in the range and neither does it offer any firearms for rent. The range's fee is by the gun and by the target and is inclusive of protective equipment.
The range stations of all 5 ranges are shaded, out of the sun and rain. It offers a pistol range, rifle range and a shotgun range. It is a family-oriented range that allows children below 18 years to shoot but only under parental supervision, just like some gun ranges in El Paso.
Mission Ridge Range & Academy
Mission Ridge Range & Academy offers you different packages when it comes to events including a corporate package and a family and friends' package. Similar to some shooting ranges in Austin, this range also boasts a bow smith and a gunsmith that work on your equipment at affordable prices.
Furthermore, the range offers hunting trips at the Trinity Ranch once you are a member. This ranch is known for bow and rifle hunting, which can be offered exclusively upon request.
It also offers firearm transfer services including class 3 item transfers and FFL transfers provided you pass the background check and can provide relevant documents; the copy of the dealer's Federal Firearms License and Form 3.
Bullet Hole Gun Range
Bullet Hole Gun Range, the home of private bays, offers a shooting range of up to 300 yards with both public and private classes on offer. Other than that, this range offers private bay rentals with covered shooter areas for each private bay.
Membership at this range is quite friendly at a lifetime fee of only $5. They also have a variety of classes including a home protection course that teaches basic skills such as multiple threat engagement, shooting on the move and strong-hand weak-hand shooting.
This class is NRA-certified and taught by the current owner and captain of the Rudy Project Sunglasses USA, who has over 25 years of experience.
Conclusion
Depending on which skills you want to sharpen, finding the right gun range for you and your family in Texas can lead to great bonding moments. Gun ranges in Texas are located in cities such as Arlington and San Antonio. This will bring back the joy in shooting and learning new gun handling skills.
You may also want to pick a range with a highly trained instructor, especially for a beginner.