As an Amazon Associate we earn from qualifying purchases.
When Houstonians want to enjoy gun shooting sports, they have a variety of indoor and outdoor shooting ranges that they can visit. These ranges have shooting lanes with different lengths to cater to the needs of different patrons.
These Houston Ranges are fully equipped and with the latest technologies in the shooting industry to guarantee a memorable experience for every gun enthusiasts of any skill level.
Top Shooting Ranges in Houston
If you are looking for shooting ranges in Houston, TX, you will find one that suits your needs. Houston is home to a variety of gun ranges to cater for the shooting pros and local patrons alike. Here are the Top 10 shooting ranges in Houston.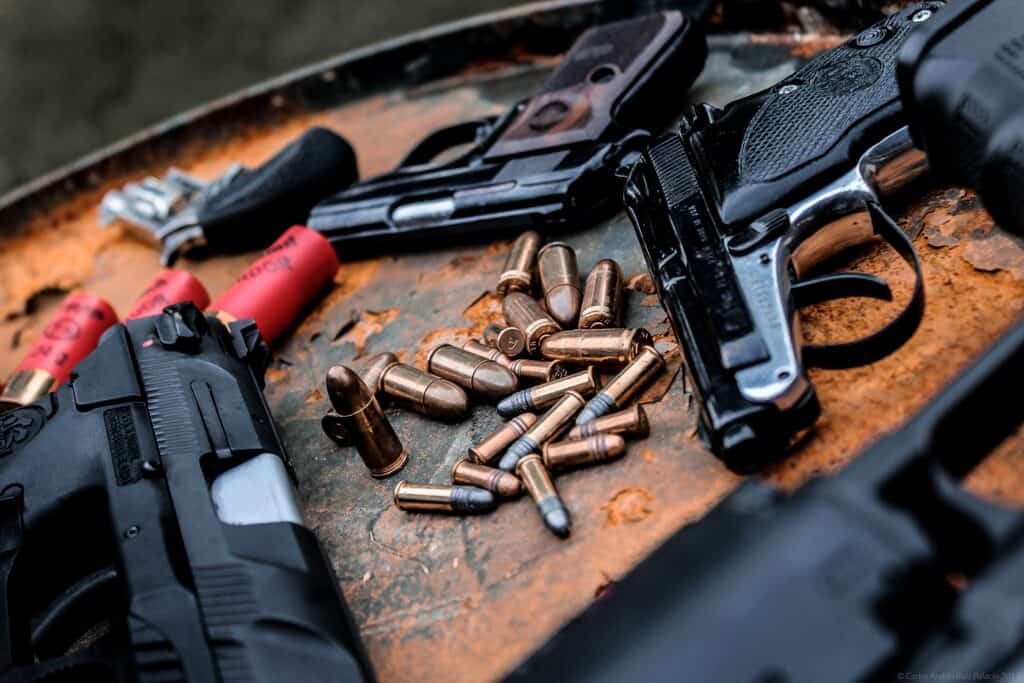 Full Armor Gun Range
Full Armor Gun Range is a private range owned by Brent Hathorn and is situated in West Houston, Texas. The facility was established over 7 years ago with an aim of creating a premier indoor pistol and rifle shooting area in the locality. The gun range caters for tactical shooters and also provides a learning facility for Houston beginners.
Full Armor Gun Range does not allow shotguns because they throw out their plastic casings. They only sell brass or brass casing and no steel or armor piercing.
When it comes to basic gun safety and use, the Full Armor Gun is the only range that teaches men and women in house this critical training at no charge, unlike the shooting ranges in San Antonio where they have exclusive classes for women.
The facility offers range membership at $699 per year and you can choose to pay once or every month.
Top Gun Range Houston
Top Gun Range Houston is one of the premier shooting ranges in Texas. The 15 lane shooting facility is designed for the safety and comfort of all gun users. All the shooting lanes are 50 yard long. They have state-of-the-art air filtration system that offers you clean and cool air all year round.
Every lane has a motorized target system and features sound dampening technology to help reduce the noise levels.
Top Gun Range Houston offers a variety of firearms for rental purposes including rifles, shotguns, pistols, and many more. They also sell ammunition for all calibers. Top Gun Ranges has certified instructors who offer instructional courses for all shooting skill levels.
The facility operates from 10am to 8pm from Monday through Friday and Saturday from 8am to 8pm and Sunday from 10am to 8pm.
Blackwood Gun Club
Blackwood Gun Club is one of the top shooting ranges in Houston, Texas area. The facility serves the Montgomery and North Houston County area with a modern outdoor shooting range that is complete with a fully-equipped gun store and instructional classes.
This amazing outdoor facility features:
rifle ranges of up to 200 yards
pistol range
Skeet
Sporting lays
Trap
They also have instructional pistol ranges and classrooms an event venue.
Similar to some gun ranges in El Paso, Blackwood Gun Club has a gun store that stocks a wide range of firearms, ammunition, and various gun accessories for rent and selling.
You can also pay for a shooting lane at very affordable rates making it a perfect place to practice your shooting skills. This is definitely a shooting facility that you must visit if you are traveling to or stay in Houston and surrounding areas.
The Athena Gun Club
The Athena Gun Club is one of the best gun shooting ranges in Houston. The facility has 26 shooting lanes with the state-of-the art amenities that guarantee top-notch shooting experience in the gun shooting industry.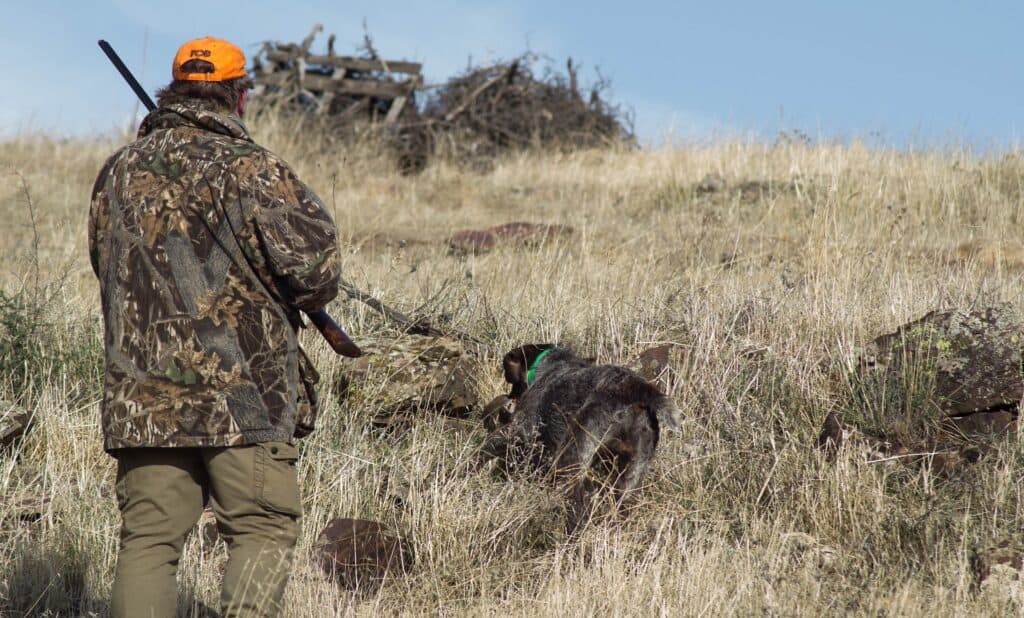 From the time you reserve your lane to your check out time, you will enjoy a seamless experience owing to their advanced ventilation system, the digital pulley system, and the Action Target's Total Containment Trap™ (TCT). Reservations are charged at $25 per hour per lane and these fees are not applicable to all club members.
The Gun club has amenities that guests can use like the great room Lounge where people can relax and enjoy free complimentary Wi-Fi, big screen TVs, plush couches, and an inviting atmosphere. For those who want to secure their personal items, there are lockers available and you can also buy light snacks and refreshments.
The Gun club is open Monday to Friday from 10am to 8pm, Saturday from 9am to 8pm, and Sunday from 9am to 6 pm.
D Gun Range
D Gun Range is an indoor handgun shooting range and shooting school located in Houston, Texas. They offer a complete range of services that include;
a shooting range
gun rentals
private security classes among others
With D Gun Range, your gun training and shooting classes are guaranteed to be taught by the best, as their associates are all Certified Firearm Instructors. Rest assured that even if you don't own a gun, you can still practice in their range for a fee.
The Liberty Amory
The Liberty Amory is the only publicly accessible indoor shooting facility situated on Bellaire Blvd, the facility is manned by trustworthy and knowledgeable staff who are ready to assist customers who are in need of their services. The facility has a diverse showroom that accommodated accessory and firearms for purchase.
This is a members only range that accommodates 5 shooting yards that are 15 yards long and can be used for training, practice, and qualification, some gun ranges in Fort Worth shares a similar policy.
The Liberty Amory is committed to providing top-notch firearm safety training and aims at strengthening the shooting sports. Membership can happen when you purchase a firearm from the range you will automatically become a "Liberty Lover" for life. You can also sign up for annual membership that costs just $50.
The facility operates from Sunday to Friday from 12 pm to 7pm and Saturday from 9am to 7pm.
Shiloh Guns and Shooting Range
Shiloh Guns and Shooting Range provides modern amenities and shooting technology to suits Houston gun enthusiasts. This family-owned and run gun range and 3D archery facility is located on Shiloh church road, Houston, Texas. The facility offers gun rental services for those who want to try out new firearms and ammo.
Shooting at the range costs $17 per lane for one shooter and $26 per lane for two shooters.  The gun range allows brass and nickel ammunition only but aluminum and steel are prohibited. The facility is closed on Monday, but opens on Tuesday to Saturday from 10am to 8pm and Sunday from 12pm to 6pm.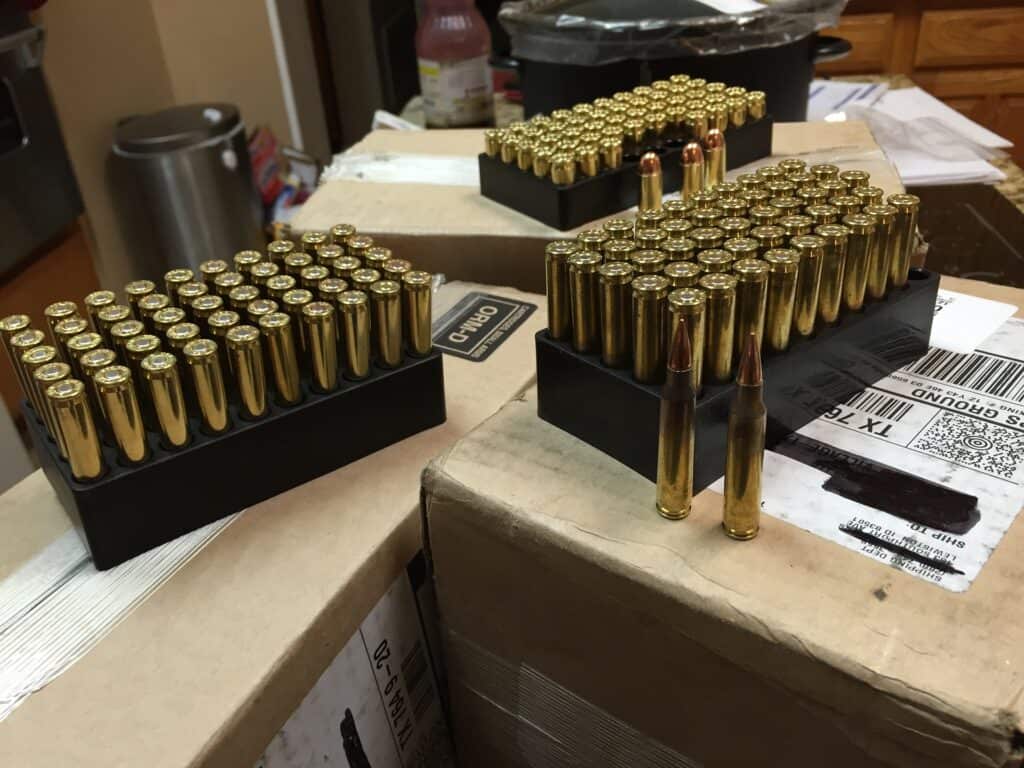 Greater Houston Sports Club
Greater Houston Sports Club was founded in 1959 and is located on 290 flawlessly maintained acres that is less than 20 minutes south of downtown. This is a premier shotgun sports complex in Houston, Texas that provides a friendly atmosphere and amazing hospitality that will keep you coming back for more.
The gun range offers comfortable and breathtaking surroundings that are ideal for business or personal events of all skill levels and sizes, just like the gun ranges in Arlington.
Whether you want to celebrate, entertain your business associates, or raise funds, the experienced staff at the range will offer customized planning to guarantee satisfaction.
The shooting range is closed Monday and Tuesday and is open from Wednesday, Thursday, and Friday from noon to dusk, Saturday and Sunday from 9.00am to 6.00pm.
Best Shot Indoor Shooting Range
Best Shot Indoor Shooting Range is one of the premier shooting facilities in Houston, Texas. The facility aims at enhancing your shooting experience with excellent staff, exciting programs, and a premier indoor range in the Bay Area.
The facility has two gun ranges, the pistol range that has 10 firing lines and up to 50 feet shooting distances.
There is also the Rifle range that has 4 firing lines and up to 25 meters shooting distances.
Best Shot Range has a clean and modern lobby area that showcases different guns for rent and sale. They also have a range of gun shooting supplies and accessories for purchase and even beverages for those who need some refreshments.
The fully stocked Pro Shop offers sales and services from major firearm brands. The facility offers training lessons such as Learn to Shoot class for beginners and Texas License to Carry a Handgun. The gun range also offers FFL transfer services for those who have purchased firearms.
Marksman Indoor Range Inc.
Marksman Indoor Range Inc. is the best shooting ranges in the South Houston, Texas area. The gun range offers everything that you would need to have a memorable shooting experience. The shooting facility prides itself in providing an unparalleled family environment, excellent shooting facilities, and incredible range officers.
At Marksman Indoor Range, you will never feel nervous or embarrassed regardless of whether you are a pro or first-time shooters.
Marksman Indoor Range offers indoor shooting services in a controlled environment all year round. They have air conditioning systems to ensure a comfortable environment for its patrons.
The facility offers memberships for those who want exclusive benefits, but they also charge patrons on an hourly basis. You can buy ammunition from their retail section.
Conclusion
When it comes to shooting ranges, Texas is home to several facilities, they are easily found in cities such as Dallas, and especially in Houston. This means that gun enthusiasts in the area are spoilt for choice because of the many gun range options available.
Most of these shooting facilities provide a climate controlled environment to guarantee the comfort and safety of shooters.
They also have an assortment of firearms and ammunition to allow you try out different guns before purchase. With this list of gun ranges, you will definitely find one that suits your needs.