As an Amazon Associate we earn from qualifying purchases.
Like all other types of skills, shooting skills improve with continued practice. To perfect your gun skills, you need to join a facility that offers the best training. If you are in Fort Worth or any of the adjacent areas, there are several shooting ranges that you can join.
The Top Shooting Ranges in Fort Worth
The best shooting ranges in Fort Worth are located in different areas within this city. Here is information about 10 of the leading facilities.
Defender Outdoors
Shoot Smart
Alpine Shooting Range
The Shooting Gallery
Stockyards Gunfighter
Proactive Defense
Texas Gun Experience
Quail Creek Range
Off Duty Armory
Denton County Sports Association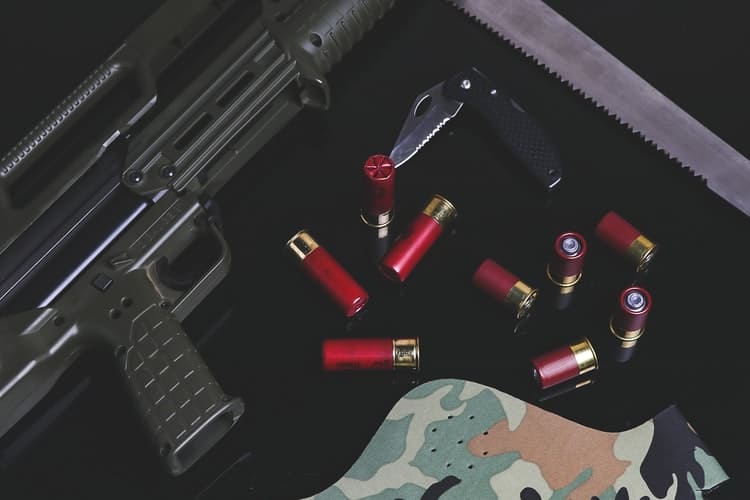 Defender Outdoors
Defender Outdoors is a shooting range in Texas that was founded in 2012 with the objective of creating a place where shooters can meet to enjoy an unmatched shooting experience. The range features indoor and outdoor shooting range facilities as well as a 120-care outdoor clay sports ranch that has sporting clays, a retail store, and an event pavilion.
In addition to providing gun training services and classes, Defender Outdoors also offers gunsmithing services and has an online shop and a spacious lounge area. You can also use the facility's event pavilion if you have a private event, just like the shooting ranges in San Antonio. All facilities at Defender Outdoors are open to the public but members enjoy more benefits.
Shoot Smart
Shoot Smart is a facility that provides shooting range services, firearms training, gunsmith services, and gun rentals, similar services are also available in some gun ranges in Austin. The establishment is open to the public and welcomes every individual that is keen to learn about or practice gun skills, target shooting, gun safety, personal protection, concealed gun carry, and any other thing that pertains to firearms.
One of the notable features of Shoot Smart is that the facility does not limit a person's time on the shooting range. The establishment does not charge its clients by the hour and does not have time limits for using its range. So, you will not feel rushed when you visit this facility.
Alpine Shooting Range
The Alpine Shooting Range is located 16 miles south of Fort Worth. The facility was established in 1968 and offers outdoor facilities with a focus on personalized service. The focus of the facility is on ensuring that its clients stay safe and get the best experience when it comes to honing their firearms skills.
You will enjoy a wide range of features at the Alpine Shooting Range, including rifle and pistol ranges, a skeet range, sporting clays, and a trap and 5-stand field. The facility also has a gun store that is well-stocked with guns, a variety of ammunition, optics, gun safes, gun reloading supplies, and some of the latest hunting and firearm shooting and reloading equipment. 
The Shooting Gallery
The Shooting Gallery is a public rifle and pistol range that offers facilities for shooting and training and also features a well-stocked gun shop. It is a public indoor range that features 20 lanes for shooting with pistols and another two lanes for rifle shooting. The shooting areas are located in two separate buildings and feature modern touchscreen targeting systems and advanced climate control.
At the Shooting Gallery, you will enjoy good rates for all-day shooting. The establishment also offers Texas LTC classes and provides Hunter Education Courses. It also offers a novice pistol instruction course, which targets anyone who is interested in learning about pistols or firearms in general.
Stockyards Gunfighter
Stockyards Gunfighter is an establishment that prides itself on being the only all-virtual shooting range in Fort Worth. Indeed, live fire is not allowed in this range. To ensure that users get the best experience in a virtual shooting environment, Stockyards Gunfighter uses laser technology and training simulators.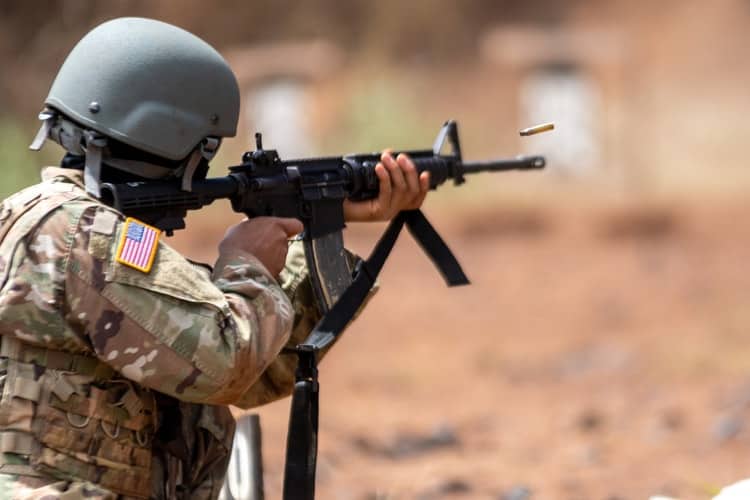 The range maintains a high level of safety and welcomes people of all ages as well as skill levels. While at the facility, you don't need any special equipment – you simply have to show up and shoot.
The shooting experience is also fun because up to four people can shoot together simultaneously. You can also rent real firearms such as AK47, AR15 and Glock, which operate on compressed air, for a real shooting experience.
Proactive Defense
Proactive Defense is a shooting range that is located near Denton and Fort Worth. The facility has a number of outdoor ranges that provide users with an unparalleled real-life defensive firearm training opportunity. The range also organizes shooting camps, which bring together shooters of different skill levels.
By joining Proactive Defense, you will have access to a wide range of services including practice sessions for shooters, personal training, classes for different types of skills, LTC course and church security training. Training is offered to individuals on the basis of their experience levels, and can choose one-on-one training or group sessions.
Texas Gun Experience
Texas Gun Experience is a public indoor shooting range that serves people of all ages and skill levels. In addition to providing space for shooting training and practice, the facility also provides a wide array of services including firearm rentals, a top-class gun shop, and a firearm academy that features online and in-person gun classes.
When it comes to firearm rentals, there is a wide range of guns that you can hire, including more than 200 machine guns.
The shooting range of Texas Gun Experience features 50-yard and 25-yard ranges that can accommodate rifles, pistols and shotguns. At the facility, you will be served by knowledgeable range safety personnel who are keen to ensure that you get the best gun experience and stay safe.
Quail Creek Range
The Quail Creek Range is an outdoor shooting range that provides rifle, handgun, and archery training. The notable features of this facility include one-on-one instruction, basic training for rifles, pistols, and shotgun, and tactical training courses. The facility also offers scheduled Texas LTC classes at various times of the year.
The ranges of the facility feature a 100-yard rifle range with 20 shooting positions, an intermediate rifle range with shooting distances of 50 yards and 25 yards, and a pistol range that has shooting distances of 25, 17 and 7 yards.
There is also a police range that is used by law enforcement officers and for LTC certification, as well as an archery range with distances of between 40 and 50 yards, similar to the gun ranges in Arlington.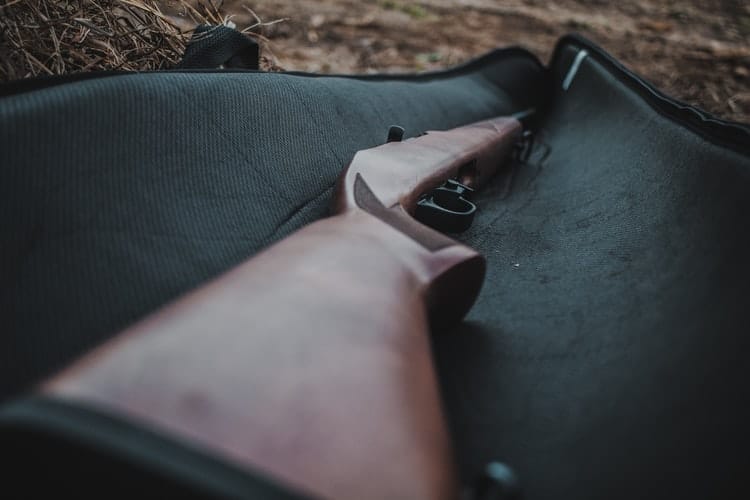 Off Duty Armory
The Off Duty Armory is an indoor shooting range as well as a gun shop. The establishment also offers a wide range of firearms classes including LTC, NRA Basic Pistol Instructor, Introduction to Conceal Carry, and NRA Basic Pistol Course. The facility is open from Monday to Saturday.
Both the range and the gun shop at Off Duty Armory are well-equipped. The range features a comfortable, air-conditioned pistol shooting area with a modern HEPA filtration mechanism. Users have access to seven 25-yard well-lighted shooting lanes that have an automated target retrieval system.
At the gun shop, you have access to a wide range of pro line guns such as Colt, Kimber, Sig Sauer, Springfield and Glock. There is also a wide variety of ammunition and firearm accessories.
Denton County Sports Association
Denton County Sports Association (DCSA) is a private indoor gun training facility that is open to registered members only, a policy shared by some gun ranges in Houston. The facility is located on the northern part of the DFW metroplex and on Denton's south. It offers gun training, testing, and certification, and shooting practice services to its members
DCSA's indoor shooting range has two 50-ft shooting lanes with five illuminated target positions as well as target carriers. The facility also features a lighted trail where individuals enrolled in hunter education classes can hone their shooting skills in a simulated environment.
Users are not allowed to engage in actual shooting outdoors. A very small amount of ammunition is available for training and certifications, but the facility does not sell ammunition or firearms.
Conclusion
Texas is home to various gun range locations, they can be found in cities such as Dallas and Fort Worth. These are the best shooting ranges in Fort Worth. Using the information that has been provided, you can select one or more facilities that suit your gun training needs.