As an Amazon Associate we earn from qualifying purchases.
People buy guns for different reasons. Some buy them for home or self-defense while others buy them for shooting sports. Whatever your reason for purchasing a firearm is, it is paramount that you learn the proper way to handle it.
Gun ranges exist for the sole reason of firearms training and practice. Let us look at some of the best ranges in Austin, in no particular order.
Best Shooting Ranges In Austin
If you are a resident or just passing through Austin, here are some gun ranges near you that you may visit.
Shady Oaks Gun Range
Valor Defense Academy
The Range At Austin
Lone Star Gun Range
Red's Indoor Range
Capital City Clays
Bentley Firearms & Indoor Range
Texas Firing Line
Copperhead Creek Shooting Club
Austin Gun Club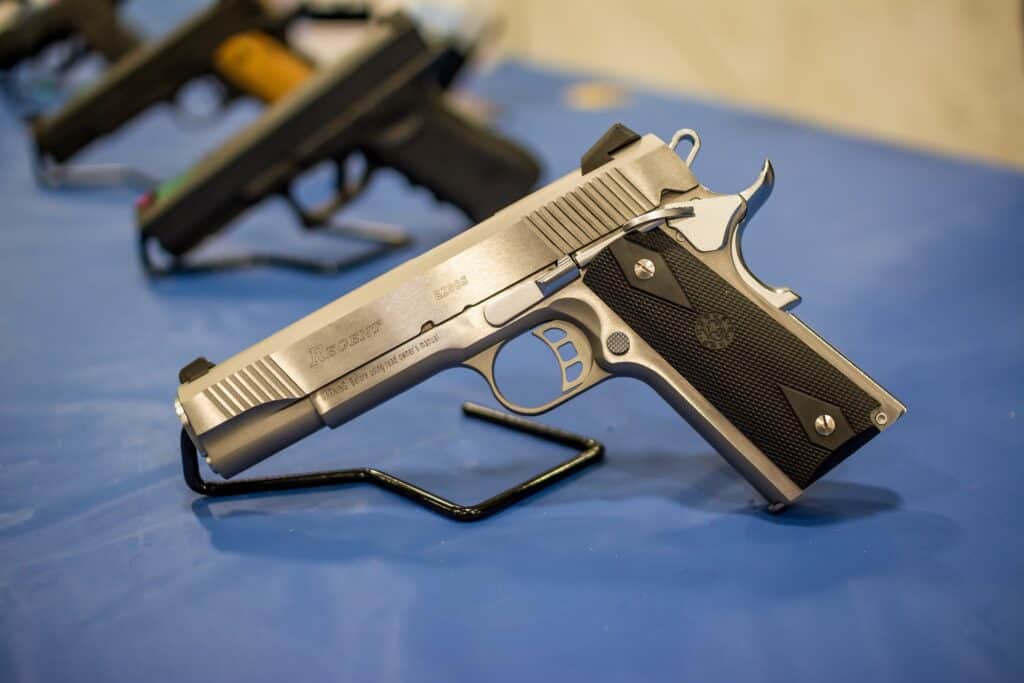 Shady Oaks Gun Range
Shady Oaks is a friendly indoor gun range in Texas with modern equipment and air filtration systems. There are highly skilled and knowledgeable staff at the facility.
It has a gun rental for pistol, rifle, and shotgun. The property's pro shop sells both new and used firearms, as well as gun-related accessories, ammo, and supplies. Admission to the range is on a first-come, first-serve basis; no reservation is required.
Shady Oaks Gun Range features are:
Rifle range: 6 lanes 50 yards long
Pistol range: 10 lanes 25 yards long
Electric target retrievers
Training rooms for classes
Advanced HEPA air management that rids the range of contaminants, etc.
Valor Defense Academy
Valor Defense Academy is home to the state-of-the-art 3-theater screen firearms training simulator. This premier simulated shooting range makes this innovative technology available to all. The simulator comes with vast training content that will greatly enhance your shooting capabilities.
The shooting simulator enables shooting at popping steel plates, single or multiple targets, moving targets, shoot houses, competition shooting stages, and so much more.
Instructors at the range are drawn from the active and retired military officers and law enforcement.
The Range at Austin
The Range is a Texas firearms training facility, range, and gun store. Some facilities available on the 52000 sq. feet property are shooting lanes, firearms training classes, gunsmithing, retail, and a member's area.
There are both semi-automatic and machine gun shooting packages at the range. All come with eye and ear protection and highly skilled staff to help in every leg.
Gun rental is offered at the facility for $15. Guns available for rent are fully automatic firearms, pistols, carbine pistols, and pistol caliber ammunition. One must be 21 years or older to rent.
Lone Star Gun Range
Lone Star Gun Range provides a safe and conducive environment for shooting sports in Austin. The staff at the range are very experienced and always willing to help in every capacity. Though a small family business, you are assured of a memorable experience at the facility.
Gun rental is available at $10 for a handgun and $5 for any extra gun. You can only use ammunition bought at the facility.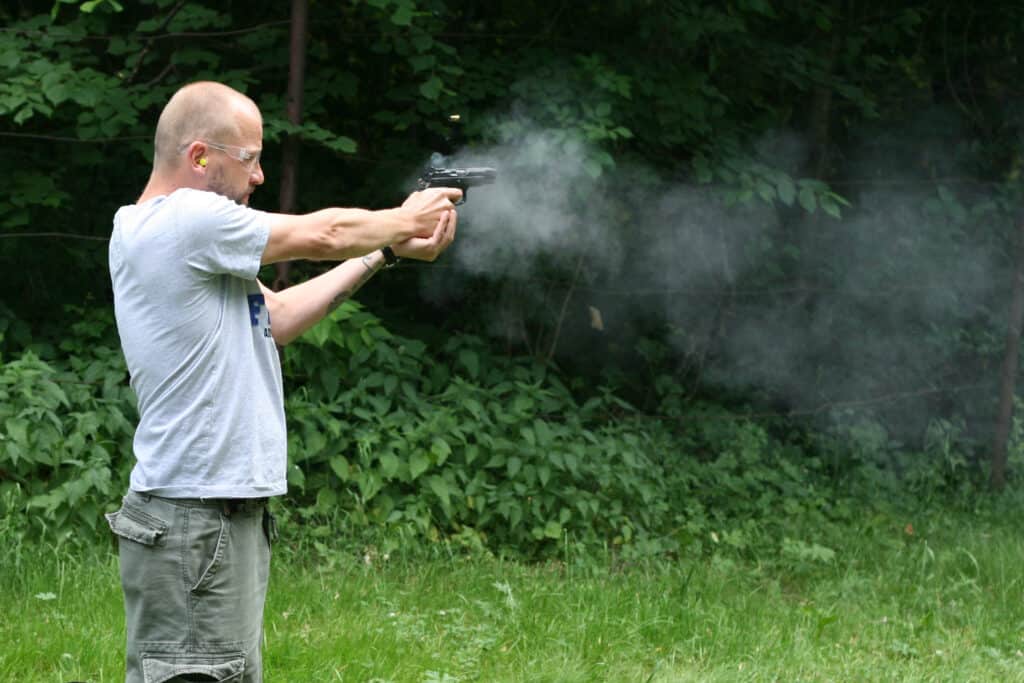 A single-day pass at the range includes:
One long rifle range
Four clay towers
Two short pistols and a rifle range
One 22LR target range
The facility is also great for firearms training, group and family outings, and team-building events, just like the shooting ranges in El Paso.
Red's Indoor Range
Red's Indoor Range has proudly served Central Texas for over 25 years. Its main business has been the shooting range and the retail firearms. It is a premier shooting facility with a large selection of firearms, accessories, and ammo.
There are 6 seated rifle lanes and 10 standing pistol lanes. The lanes are well lit and have an electric target retrieval system. The facility is only one of its kind, with a 100 yard range in the Austin area.
The range fees are $16 per shooter. Minors shoot for free but must be accompanied by adults. The rental program has over 60 guns for rent at only $10 per gun.
Capital City Clays
Capital City Clays is currently a members-only shooting facility. It does not rent firearms, so you must bring your own. Only shotguns are allowed at the range. Ammunition is available for sale at $8.50.
Ear and eye protection equipment is provided. Anyone can access the facility, including minors, but in the company of their parents. Shooting at the clays is for at least one hour. Tactical type guns and steel shots are not allowed, a similar restriction is practiced in some shooting ranges in Houston.
Being a member at the City Clays means you get to shoot at discounted rates.
Bentley Firearms and Indoor Range
Bentley Firearms & Indoor Range is family owned and operated and is one of the few 100-yard ranges in Austin and America. You part with $20 for a one-hour shooting session at the range. There are special rates for ladies, active law enforcement, and military officers.
Similar to some shooting ranges in Dallas, membership to the club provides unlimited shooting. There is also a family membership package at a discounted rate.
There are currently no firearm training classes offered at the facility.
Texas Firing Line
Texas Firing Line is a creation of firearms industry professionals with unmatched experience in law enforcement and military tactical training. The facility is home to tactical bays for shotgun, pistol, rifle use, and a 25-yard, 50-yard and 100-yard shooting ranges.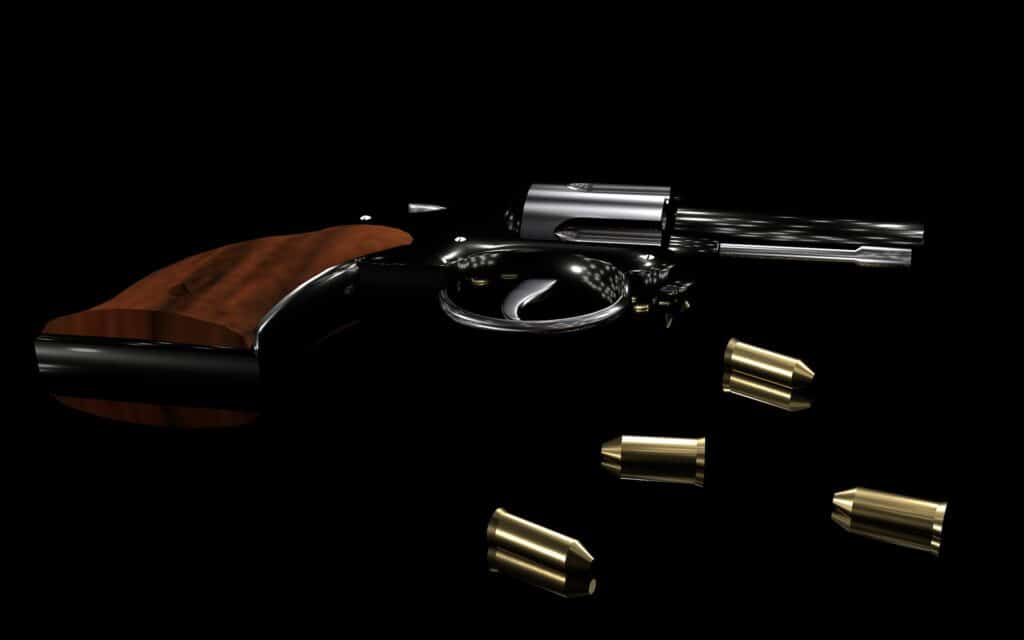 The property is a premier location for shooting classes, seminars, and sporting events. Customers can get gun accessories, ammunition, and gun rentals from the local firearm vendor Gun Plus, whose business premises is just a few minutes from the range.
Copperhead Creek Shooting Club
Copperhead Creek Shooting Club was created with the family in mind. Built to NRA specifications, safety is guaranteed at the range. The 600-yard range is only for licensed gun owners.
Buckshot firing arms such as pistol shotgun or rifle are not allowed on the pistol or 100-yard rifle range. Similar to the gun ranges in Fort Worth, steel core, explosive or incendiary rounds are not permitted at the range.
Rental for pistols, rifles, or shotguns is available, but you can only use the range ammunition. Targets and accessories are also available for sale in the property. Staplers for mounting the targets are available for rent.
The pistol range is 25 yards long and can accommodate up to 7 shooters. The rifle range is 50-100 yards, with 26 covered lanes.
Austin Gun Club
Austin Gun Club is located in Central Texas. It is a private gun club and hunting preserve that does gun dog training, upland bird hunting, corporate and team building events. Shooting sports is also available for pistol, shotgun, and long precision rifle.
This is a Christ-centered facility with a great atmosphere for families. Shotgun shooting is available to the public from Thursday to Saturday, including Trap, Skeet, 5-stand, Sporting Clay, and Helices'.
The extreme long-range precision rifle is open for members only. Pistol bays are also reserved for members only.
If you are looking for a range where you will not only shoot but hunt as well, the Austin Gun Club is the place to be. A 1000-acre ranch hunting preserve is available. This preserve mainly focuses on pheasant, quail, and chukar hunts.
All the hunting supplies, shells, and licenses are available at the club's pro shop.
Conclusion
Ranges provide an opportunity to learn how to handle guns properly to avoid hurting anyone. Texas has various gun range locations in cities such as Arlington and Austin. If you are in the Austin area of Texas, choose any of the ranges above for your shooting sports.
Practice more to become a better and more seasoned shooter.