As an Amazon Associate we earn from qualifying purchases.
Boston is well-known for its delicious baked beans and the renowned Boston Marathon. But did you know that this magical city also has some excellent shooting ranges for gun enthusiasts? If you are visiting Boston on vacation, then you definitely need to add these top shooting ranges to your itinerary.
Best Shooting Ranges in Boston
For many individuals and families, buying a gun is an important way to safeguard the safety of their loved ones. However, in order for you to achieve adequate home defense, then you also need to be aware of the proper handling and shooting techniques when using a gun.
Luckily, gun ranges provide the perfect opportunity for first-time gun owners to learn the basics of gun handling and gun safety so as to ensure that they are always prepared to defend their loved ones and property against any threats. In no particular order, here is a list of some of the highly acclaimed shooting ranges in Boston.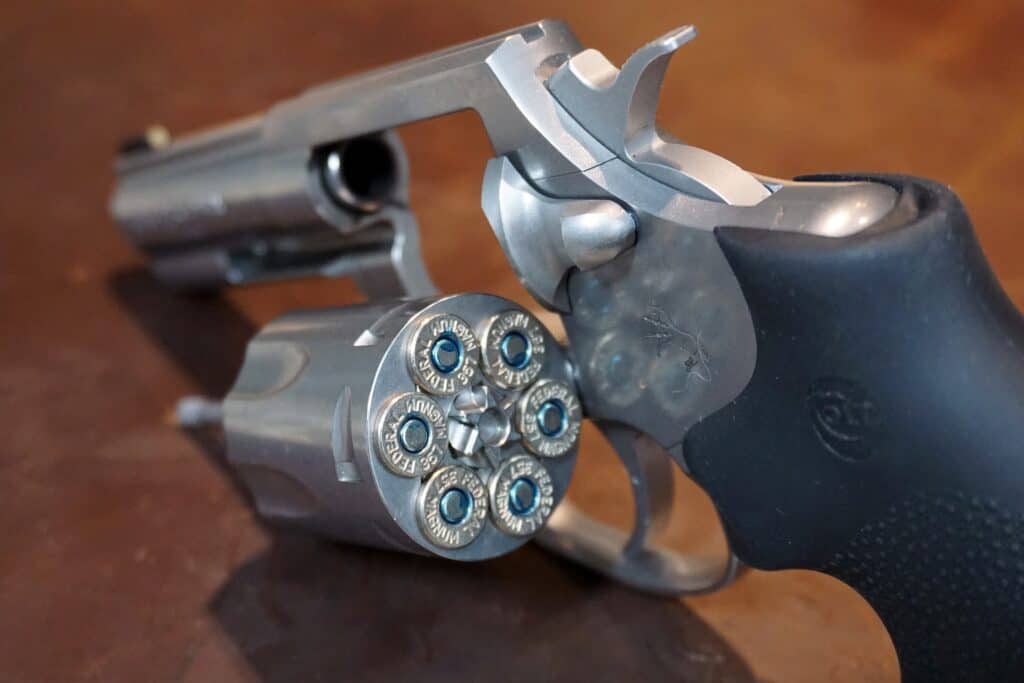 Boston Firearms Training Center
Mystic Valley Gun Club
Braintree Rifle and Pistol Club
Westwood Gun Club
Minute Man Sportsman's Club
Weston Shooter's Club
Wayland Rod and Gun Club
Boston Gun and Rifle
Massachusetts Rifle Association
Taunton Rifle and Pistol Club
Boston Firearms Training Center
Are you a resident of Boston looking to apply for your Class A LTC (License-To-Carry) firearms certification? Well, the Boston Firearms Training Center is a great establishment where you can get the professional training that you need through their Mass Basic Firearm Safety Course.
For beginners, they also provide instruction on gun safety practices, thereby enabling you to learn the basics about firearm handling in a safe manner. They have classes running 7 days a week, hence it is quite convenient for you to select the appropriate day and timing which works for you, some gun ranges in Arkansas have the same operational hours.
Mystic Valley Gun Club
Founded in 1934, the Mystic Valley Gun Club is a tight-knit community of shooting enthusiasts who are passionate about competitive shooting, education, and training. They offer a variety of courses including NRA Basic Pistol and Introduction to Competitive Pistol.
If you enjoy competitive shooting, then you should certainly attend their Action Fridays, which are held every fourth Friday of the month at 7 pm. This is an excellent competitive shooting event for beginners and the tournament rules are based on USPSA. The Mystic Valley Gun Club also participates in the Greater Boston Pistol League, which is a league comprising of teams from local clubs.
Braintree Rifle And Pistol Club
The Braintree Rifle And Pistol Club was founded in 1891 and it remains one of the most iconic gun clubs in the region. It boasts of having approximately 6000 members with an expansive 87-acre property. Their facility also includes an excellent indoor shooting range with 15 shooting positions as well as a specialized booth for handicapped persons.
The gun club upholds their foundational principles of safety, sportsmanship and patriotism in all their operations. Their outdoor property has 25-yard, 50-yard and 100-yard pistol and rifle ranges. If you would like to experience some competitive shooting, they also have an established BRPC Pistol Team which shoots every Thursday night.
Westwood Gun Club
This is a private sporting club that was established in 1942 and boasts of having 25-yard, 50-yard and 100-yard rifle ranges. They also have a well-maintained covered outdoor pistol range. If you enjoy clay shooting, then you should definitely visit the Westwood Gun Club on Sundays when they hold clay shooting on their Wobbly Trap Tower and 16-Yard Trap fields.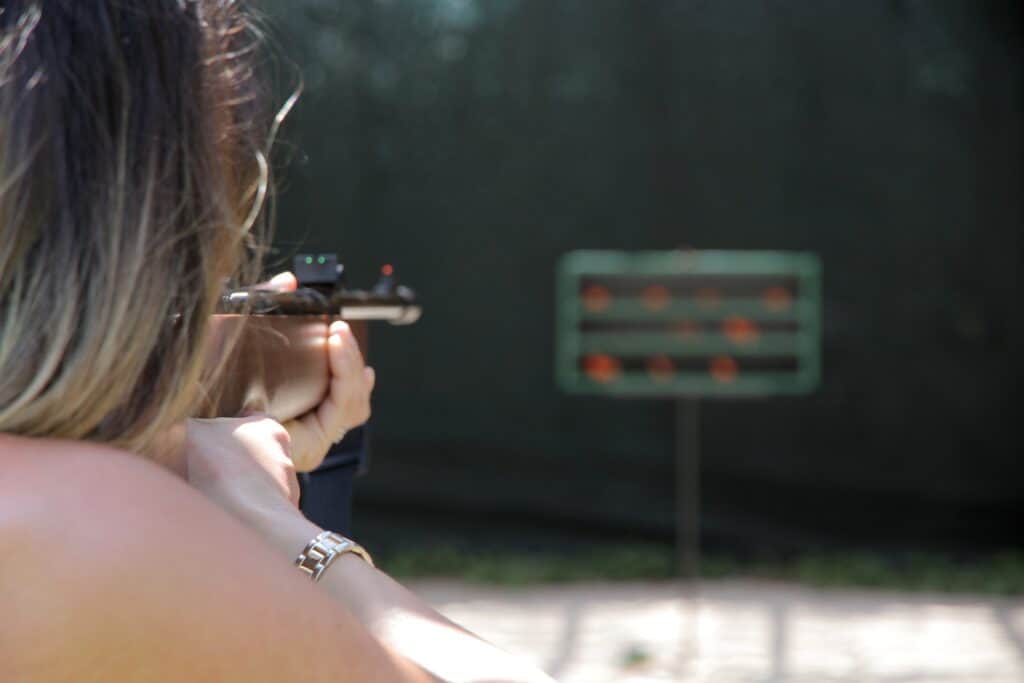 Just like the gun ranges in Alabama, they also have an archery range for those looking to try something different.
If you would like to get professional training and instruction, the Westwood Gun Club has a team of certified instructors who are also club members. This is a great club where you will enjoy excellent facilities and a deep sense of community.
Minute Man Sportsman's Club
This is a privately-owned shotgun-only facility that is located on a prime 100-acre property in the Billerica area. The club comprises of 14 trap fields, 10 skeet fields and a 5-stand sporting clays field. They have a membership of approximately 500 shooters who are committed to shooting excellence.
Since they began operations in 1934, the Minute Man Sportsman's Club have always been passionate about promoting shotgun sports by hosting exemplary Skeet and Trap competitive shoots including the Minute Man Classic, Junior World Skeet Shoot and the Mass State Skeet Shoot, similar activities can also be enjoyed in Alaska gun ranges.
Weston Shooter's Club
This is a private shooting club that merges the luxury of a country club with the exhilarating sportsmanship of a gun club. Their luxurious property boasts of having a luxurious clubhouse with couches, Wi-Fi, wide screen TVs and other comforts. Similar to some shooting ranges in Arizona, you can also enjoy their board room facility which is used for meetings, trainings and corporate events.
The Weston Shooter's Club academy offers amazing private instruction in a variety of exciting courses including Defensive Tactic Drills, Utah LTC class, Introduction to Shooting, and even Basic Wound Management.
Wayland Rod and Gun Club
The Wayland Rod & Gun Club is tucked on a cozy 15-acre property in the south-western corner of Wayland. They have been in operation since 1930. With both indoor and outdoor ranges available at the establishment, the club is able to host annual target shooting events that draw large crowds of both competitors and spectators.
The Wayland Rod & Gun Club aims at providing education in the sports of archery, fishing, shooting, and hunting. When it comes to firearms training, they also offer Massachusetts State Police-certified Basic Firearms Safety courses on a periodic basis.
Boston Gun and Rifle
Boston Gun And Rifle is the first 100% lead-free indoor shooting range in Massachusetts. It has earned a solid reputation for providing its members and guests with a unique shooting experience that is safe, fun, and informative.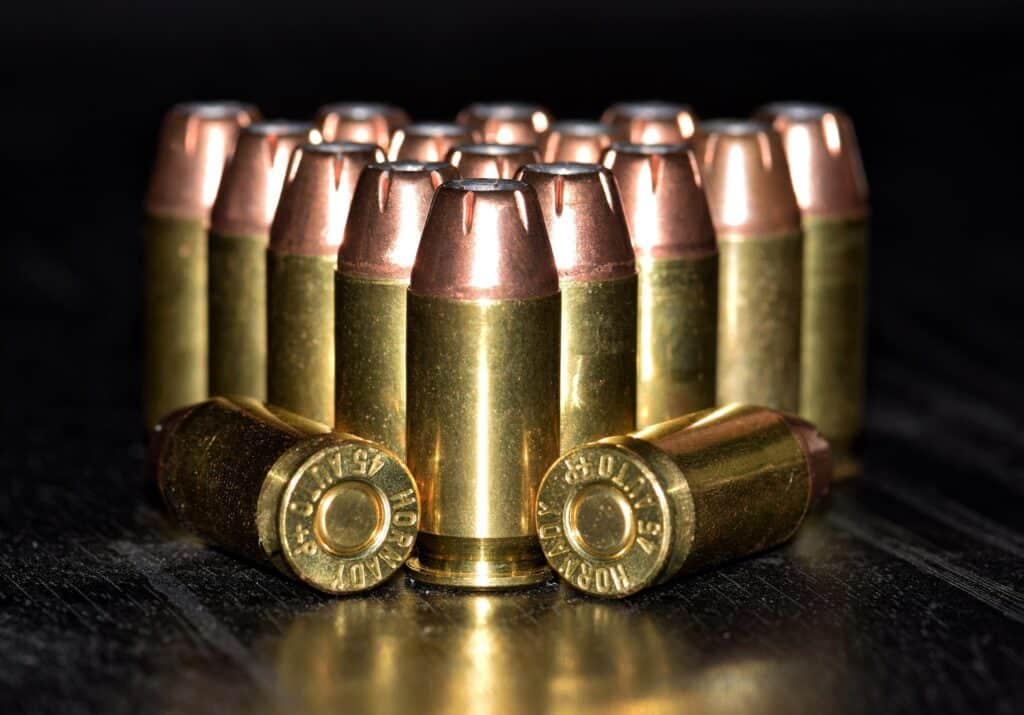 They have an excellent Basic Pistol Safety Course which is a favorite among beginners. If you do not carry your own licensed firearm to the establishment, you will still be able to rent a suitable piece of machinery from their wide selection which includes 9mm semi-auto Glocks and Sig Sauer pistols, Winchester lever-action cowboy rifles and other firearms in their collection.
Massachusetts Rifle Association
Founded on November 4, 1875, the Massachusetts Rifle Association is well-known for being one of the first and oldest active gun clubs in America. With over 1000 members, they have continued to maintain their stellar reputation for offering a safe and enjoyable facility where recreational shooters can do what they love.
They have two indoor ranges (87 feet and 50 feet) as well as several outdoor ranges including a 30-foot pistol range, archery range, trap field, a 50-yard rifle/pistol range and a 100 and 200-yard rifle range. This is an amazing establishment with a rich history, where you will be able to enjoy a stellar shooting experience.
Taunton Rifle and Pistol Club
The Taunton Rifle And Pistol Club has two 50-yard indoor ranges. Their East Range has 13 shooting positions, with one of them being a handicap-accessible position. On the other hand, their West Range has 8 shooting positions.
Both ranges are fitted with state-of-the-art ventilation systems and bullet traps, thereby enabling them to accommodate most types of handgun calibers as well as lead and jacked bullets. They also have an expansive outdoor range with several 50-yard and 100-yard ranges with fully covered shooting positions.
Conclusion
There is a large number of shooting ranges in Boston that offer a variety of services. When it comes to gun handling, practice makes perfect. In order to improve your skills as a shooter, be sure to practice often by visiting these gun ranges on a regular basis. It will be a great learning experience and lots of fun too!