As an Amazon Associate we earn from qualifying purchases.
If you want to own a .40 cal pistol now is the right time to buy one. They're less in demand compared to when it was more popular back then. Here are the best .40 cal pistol you can get online. 
Our Top .40 Cal Pistol Reviews
.40 cal pistols have declined over the years because of the sudden resurgence of the 9mm. That's why there is a lot of surplus .40 cal pistols right now. 
Don't be mistaken thou. The .40 S&W is the 3rd most popular caliber pistol in the market. It's only surpassed by 9mm and .45 ACP. Some law enforcement organizations still prefer .40 S&W for its power.
Here are some of the best .40 cal pistols we found online. 
Brand
Best Overall
Smith & Wesson M&P 40M 2.0
Best for the Money
Smith & Wesson M&P Compact 2.0
Best Cheap Pick
Smith & Wesson SD40VE
Product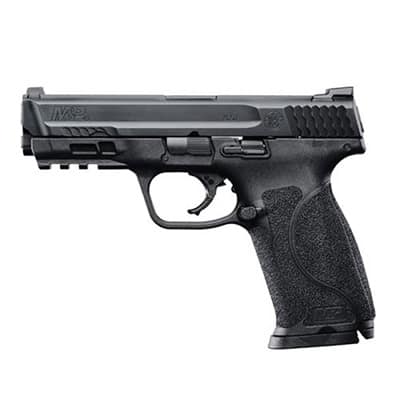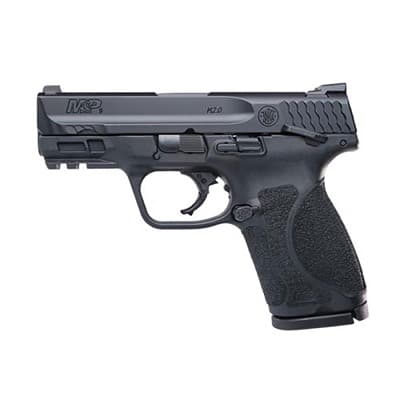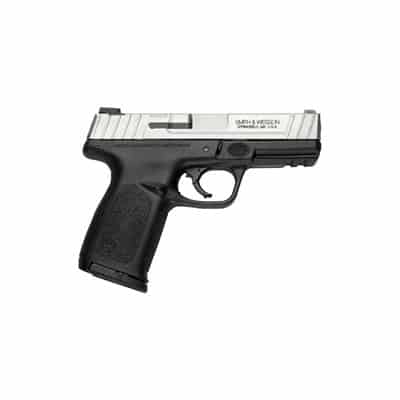 Best Overall
Brand
Smith & Wesson M&P 40M 2.0
Product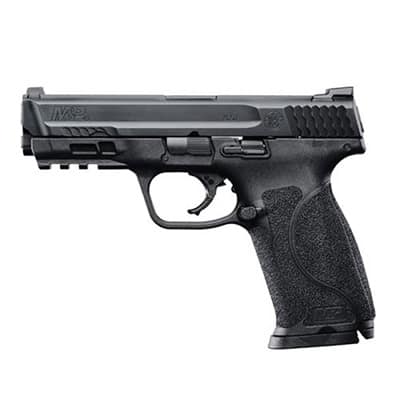 Best for the Money
Brand
Smith & Wesson M&P Compact 2.0
Product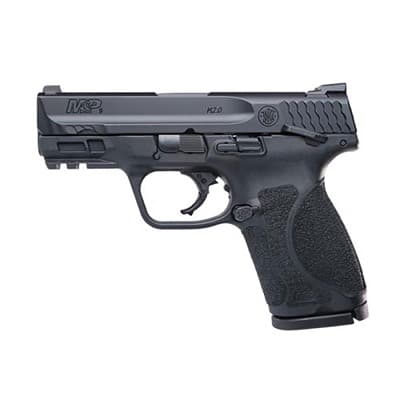 Best Cheap Pick
Product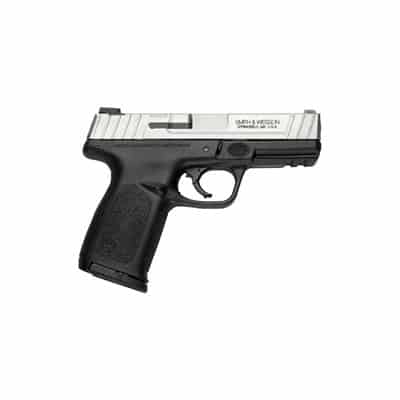 Best Overall .40 Cal Pistol: Smith & Wesson M&P 40M 2.0 
The Smith & Wesson M&P 2.0 is a striker-fired pistol made with a polymer frame. It was designed for law enforcement use. It's one of the best .40 cal pistols you can own.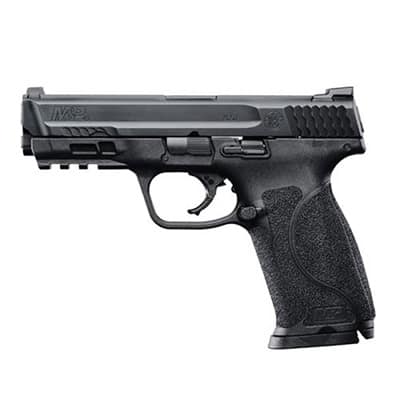 This pistol is offered in 9mm, 40 S&W, 357 SIG, and 45 ACP. Its notable feature includes an interchangeable back strap which provides adjustments so you can fit the pistol comfortably in your hands. 
The pistol also has other notable features. If you opt for the original M&P, you get a set of three-dot sights with an option to add a frame-mounted safety and thumb safety. 
An extended stainless-steel chassis reinforces its durability. You also get an ambidextrous slide stop so this gun is suitable for left and right-handed shooters. 
Compared to other pistols on this list, the hinged trigger has been slightly changed adding a bit of curve to it. 
The slide has changed a lot. It now contains additional lightening cut-out slots and is slightly thicker than the previous design. 
While the trigger has made changes to its design, it still feels lacking. It's more about user preference. So the feel might be different for you. 
It's different when it comes to firing. This pistol is far greater than any other pistols on this list with high accuracy and no malfunctions. 
Pros
Improved ergonomics thanks to its interchangeable back strap
Provides an option of a quality set of three-dot sights
A polymer frame with an aluminum chassis makes it lightweight yet durable
Cons
The trigger feels like a common one even though they made changes to it
Most people prefer using its 9mm version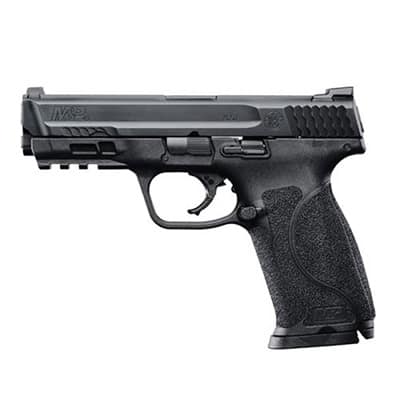 Smith & Wesson M&P 40M 2.0
Designed for personal, sporting, and professional use
High grip to barrel bore axis ratio
Available in three calibers
Best .40 Cal Pistol for the Money: Smith & Wesson M&P Compact 2.0 
The Smith & Wesson M&P Compact 2.0 is worth a look at if you want something that's for the money. This pistol is closely similar to the M&P 40M 2.0 only with a compact build design.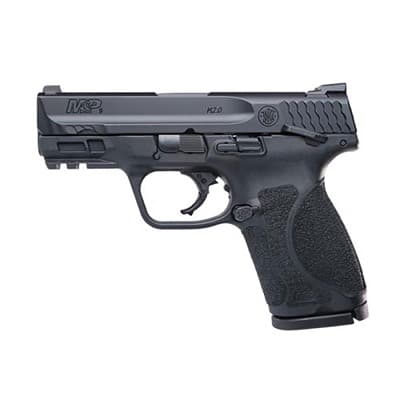 This pistol was a redesign for the M&P only made compact to compete with 9mm pistols. It retains the best parts of the M&P like its ergonomics. Just like the M&P 40M 2.0, it also made changes to the pistol. 
The grip texture has changed opting for aggressive texturing for better control. While we had problems with the trigger of the Smith & Wesson M&P 40M 2.0, this compact pistol doesn't seem to share it. 
The trigger feels light and crisp with a better tactile reset. Maybe it has a different feel to it because of its compact build design. 
The pistol also adds the extended stainless-steel chassis. Even for a compact pistol, it still feels durable.  
The downside of this compact pistol is that it might be too small for you. If you have big hands, this pistol might be uncomfortable to use even with its excellent ergonomics grip design. 
Firing it feels great and smooth thanks to its trigger. They're great for close to mid-range. We wouldn't use it for long-range as it doesn't have that great of accuracy because of its compact build. 
Pros
Light and crisp trigger with tactile and audible reset
Compact design is great for concealed carry
Excellent ergonomics for comfortable use
Cons
Might be uncomfortable to use for people with big hands
Doesn't have great accuracy for long-range shooting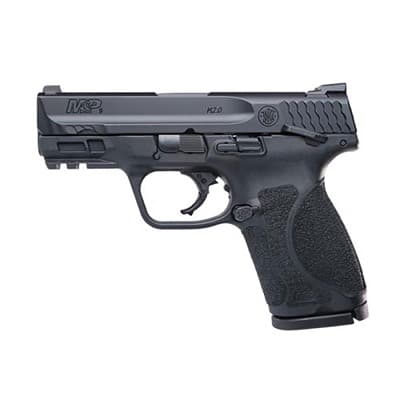 Best Cheap .40 Cal Pistol: Smith & Wesson SD40VE 
If you want something cheap, you might want to get the Smith & Wesson SD40VE. While the M&P series failed to dethrone the Glock, this pistol might actually do it for Smith & Wesson.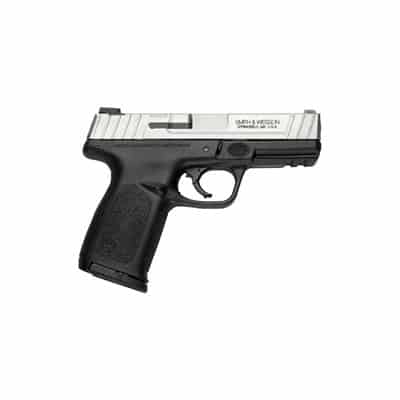 The SD40VE has its design similarly patterned to the Sigma and M&P series. You might notice a similarity of performance with the other pistols above. The SD stands for self-defense so this pistol is marketed towards people who want to own a pistol for self-defense. 
The sight of this pistol is really good. It works even under low light conditions and it's not uncomfortable to your eyes. The sights are also easy to replace if you want an upgrade or replace a broken one. 
Although the grip is not adjustable like the M&P pistols above, it still feels comfortable. Though not as comfortable as the other pistols on this list. 
Because this pistol is cheap, there are features that it fell short on. For instance, this pistol isn't ambidextrous. It doesn't even have external or manual safety features. We wouldn't recommend this gun for shooting beginners. 
The self-defense trigger option feels smooth and crisp. It feels comfortable to fire and it helps with improving your accuracy since the trigger is so consistent. 
Overall, a great and reliable pickup for a cheap .40 cal pistol. 
Pros
Smooth and crisp self-defense trigger option
An excellent sight that can work even under low light condition
Designed for self-defense use
Cons
Not ambidextrous so some people might feel uncomfortable using this gun
Doesn't have external or manual safety features so you have to be careful in handling if you want to use it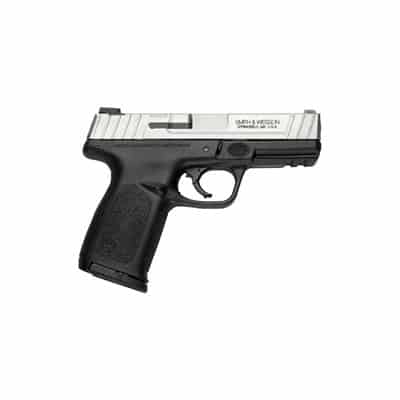 Smith & Wesson SD40VE
Features a polymer frame with a stainless-steel slide and barrel
Has a Picatinny rail
White-dot dovetail front and rear sights
Features to Consider for .40 Cal Pistol
.40 Cal pistols are known for their firepower contained in a small gun. However, it's not all that you would want to look at when getting a .40 cal pistol. Here are some other features that you should check out before buying one.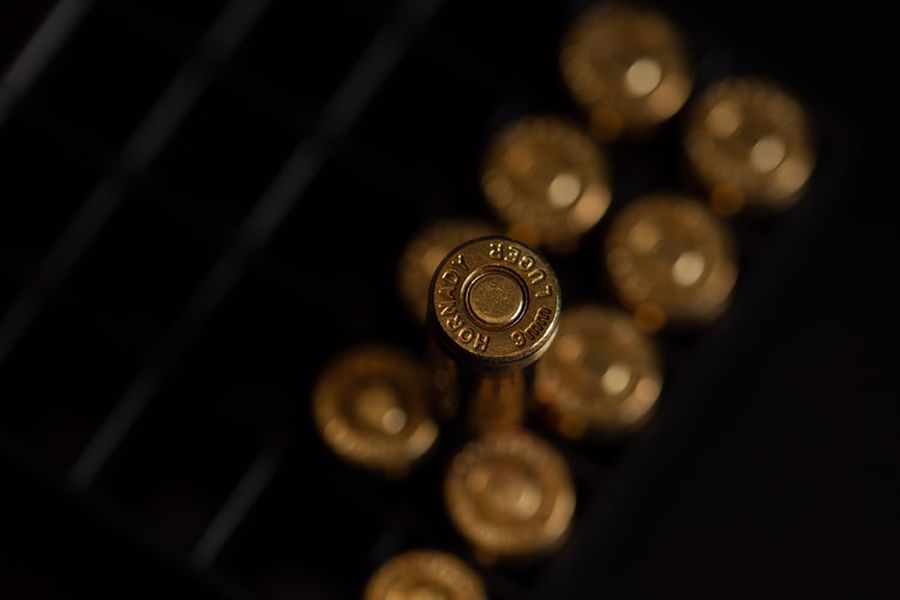 Size
If you want to get a .40 cal pistol for self-defense, you want a full-sized one. You have a better grip for bigger pistols. This means that you will have better control and accuracy when you're firing it for self-defense or in a life or death situation. 
For concealed carry, it's obviously compact pistols like the Smith & Wesson M&P Compact 2.0. Smaller means it's easier to hide under clothing. 
Build Quality
The build quality of .40 cal pistols differs from each manufacturer. While they do have some differences they more or less lean toward making polymer-framed pistols. It's cost-effective and provides durability.
You can't go wrong with any of the pistols on this list. All of them uses polymer frame while the slide is made of stainless steel. They're reliable and will work for a long time. 
Magazine Capacity
The higher the magazine capacity the more rounds you can fire so a higher number usually means better. However, it really comes down to your preference. 
Sure, a pistol might have a higher magazine capacity yet when it comes to actual firing it has poor accuracy. In short, magazine capacity is something you should prioritize the least in your pistol's features. 
For higher magazine capacity, the M&P 40M 2.0 easily takes it with a 15+1 round capacity. 
Ergonomics
The pistol should be comfortable to your touch. If you're comfortable, you have more control over it which translates to better accuracy when firing. 
Manufacturers heavily emphasize grip ergonomics as it is usually the make or break for people when buying guns. Guns are bought for the long term and you don't want to be stuck with a gun that you're uncomfortable using. 
The M&P 40M 2.0 has the best ergonomics on this list without a doubt. The interchangeable back straps allow you to change the grip so it is more comfortable to hold. 
Accuracy
While accuracy is largely dependent on the shooter, the gun also plays a small factor. Things like sight, build design, weight, and grip ergonomics affect your accuracy. 
For that, you can't go wrong with SD40VE because of its self-defense trigger option. While the M&P has the better quality overall, the trigger just didn't sit right in our experience.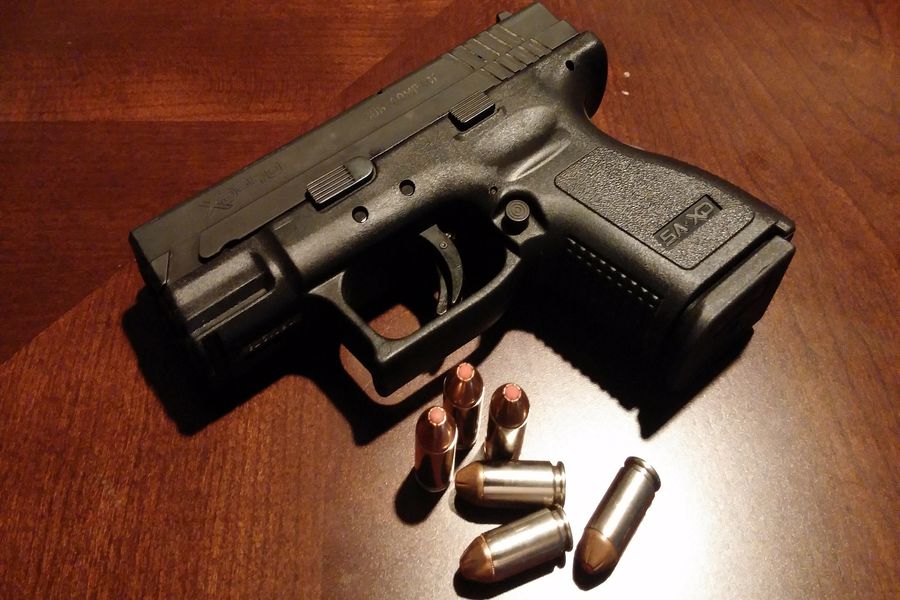 Frequently Asked Questions
These are questions that people usually ask when buying or already own a .40 cal pistol. 
Is .40 More Powerful than 9mm? 
.40 caliber has a heavier bullet than the 9mm. It also has a larger diameter. In terms of performance, the .40 caliber is easily better. It has better penetration so it does better in damaging. 
Still, the 9mm maintain its popularity for its convenience of use. People don't mind the difference in power since it's not that much. 
Why is .40 Not Popular?
The .40 is still popular. However, it isn't as popular as the 9mm. This is mainly because 9mm bullet designs have changed and innovated. The .40 still maintains its design mechanism and not much innovation has happened.
Therefore, when in actual use, a 9mm fares better against a .40 caliber because of its changes in design. 
Do .40 Cal Pistols Wear Out Faster?
It depends on how much you are taking care of the gun. If you maintain your gun on a regular basis, it won't wear out faster. Proper maintenance is key for long-term gun use. 
Conclusion
As a final note, this list is only made with online buying in mind. There are better .40 caliber pistols out there. However, it takes considerable time to acquire one. The guns listed here are readily available online and can be bought easily with an FFL dealer.