As an Amazon Associate we earn from qualifying purchases.
Learning how to shoot can be beneficial in many ways including boosting your confidence and empowerment. Being able to safely and skillfully operate a gun can help you feel safe and at the same time equip you to defend yourself in case of danger.
Whether you are a beginner or an expert, these ranges in Indianapolis can be a great place to practice.
Best Shooting Ranges in Indianapolis
Indianapolis is a beautiful city popularly known as the Crossroads of America since it has the most interstate legs. There are numerous activities to be enjoyed in this city including shooting. In order to do that, you need to find the best range in the area that accommodates your needs.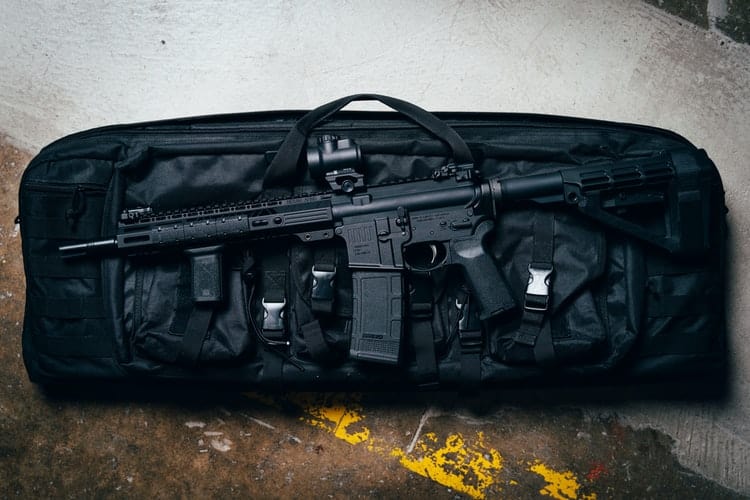 Below are some of the most highly-rated gun ranges in Indianapolis. The list is not arranged in any particular order but depends on the services each range offers and the likelihood of having a good time. So, get your gun out of your gun storage, clean it, and go check out some of the top shooting ranges in Indianapolis.
Beech Grove Firearms Range
Seating on 12,500 square feet, the Beech Grove Firearms Range first opened its doors on December 15th, 2012. It was founded by the club president, Greg Burge, and is comprised of a training facility, indoor shooting range, and a gun shop.
Having being positively rated by many clients, the range strives to offer a clean and climate-controlled environment for enjoyable shooting, a similar feature that can also be enjoyed in Utah gun ranges. It offers many training courses including a hunting class and features a state-of-the-art handicap-accessible lane.
The range has an electric target control system that makes target retrieval easier. This class III dealer also sells Gemtech and a variety of tactical solutions.
Indiana Gun Club
Indiana Gun Club is one of the premier shotguns-only gun clubs in Indianapolis. It has served the community since 1954. The club is run by the owner, Philip Baker with the help of his team. It is open to both the public and members with the latter having a subsidized daily rate.
They have four voice-activated trap ranges, a twelve-station shooting clay range and five skeet ranges open all year round. It also offers private training classes and events such as corporate outings that can be organized with prior communication.
This outdoor range also has a wide variety of inventory at the store including variety of ammo and unique hunting shotguns.
Indy Gun Bunker
The Indy Gun Bunker features a Centerfire-Firearms Training Academy operated and run by fully certified and trained instructors with a combined experience of over 70 years. The courses offered range from basic safety classes to high-level Swat instruction.
Similar to some gun ranges in Vermont, the range offers a variety of handguns for sale and for rent. Thanks to its commitment to recycling, only brass-cased ammunition is allowed on the grounds. You can get this at the shop or come with your own.
This first-class indoor shooting facility has a 6-lane range with temperature control and a 3-stage air filtration system. This allows you to enjoy shooting comfortably even in winter.
Parabellum Firearm and Indoor Range
It derives its name from a Latin phrase, 'Si vis pacem, para bellum' meaning, "If you wish for peace, you must prepare for war." Parabellum Firearm and Indoor Range was founded by a husband-and-wife duo in order to spread gun safety awareness and responsible firearm handling.
It offers 14 indoor shooting lanes of up to 25 yards. The prices depend on the number of people shooting with members getting up to 2 hours of free shooting any time the range is open. The range rents out weapons but you must also buy the ammunition for these weapons from them.
Children between the ages of 10 and 17 can shoot but only under the supervision of a legal guardian. Apart from the range, it offers a fully stocked shop that has custom merchandise and various gun accessories.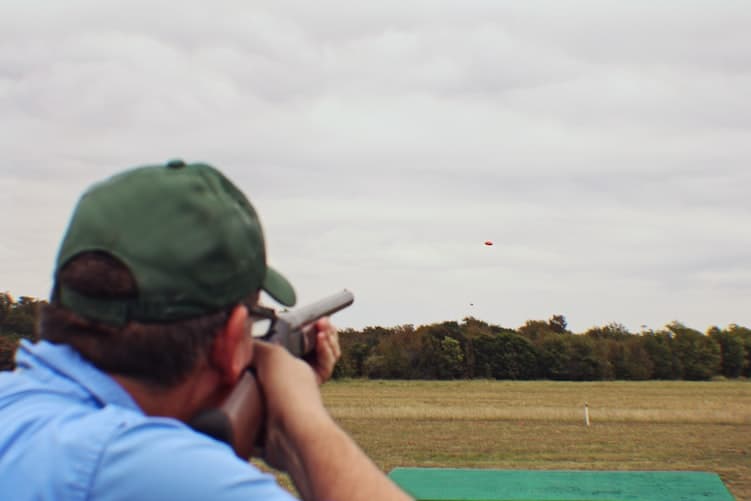 Tim's Shooting Academy
Tim's Shooting Academy was founded by Tim and his professional associates. It is modeled after the U.S Navy specifications and standards for shooting ranges, making it a world-class facility.
Membership can be individual or family. Members are entitled to several benefits including:
Free range time depending on the package chosen
Making lane reservations
Priority during busy hours
Free use of rental guns except machine guns
Other than the usual classes, this range also features ladies-only courses that are aimed at teaching women the basics when it comes to firearm safety and handling. These classes are kept small so as to ensure maximum benefit.
High Smith Guns
This indoor range in Indiana features a 50-foot pistol and rimfire range. It also has an indoor archery range offering 5-spot and single-spot targets. The range rates vary depending on the period that you sign up for. They include hourly rates, biannual and annual rates.
High Smith Guns also has an in-house gunsmith that offers a wide range of services including:
Cleaning and servicing
Repairs
Bluing
Cerakoting
Barrel threading
Appraisals
Firearm refinishing
In order to avoid the rush at the firearm store, the range offers you the option of shopping online and just passing by the shop to pick up your package.
Atterbury Shooting Complex
Atterbury Shooting Complex is open to the public and is located on DNR's Fish and Wildlife land. It has 66 pistol and rifle lanes of up to 25 yards and 100 yards respectively. It also features a shotgun clubhouse, trap & skeet and an area to watch the shooters.
Since it is an outdoor facility, you need to call in advance during bad weather to make sure they are open. They have firearms that you can rent out during your time there but you can only use them with the range ammunition.
The range does not offer membership but daily rates for everybody. In order to rent a lane, you must have basic firearms knowledge and be at least 18 years old. Only those above 21 years old can buy ammo or rent a firearm.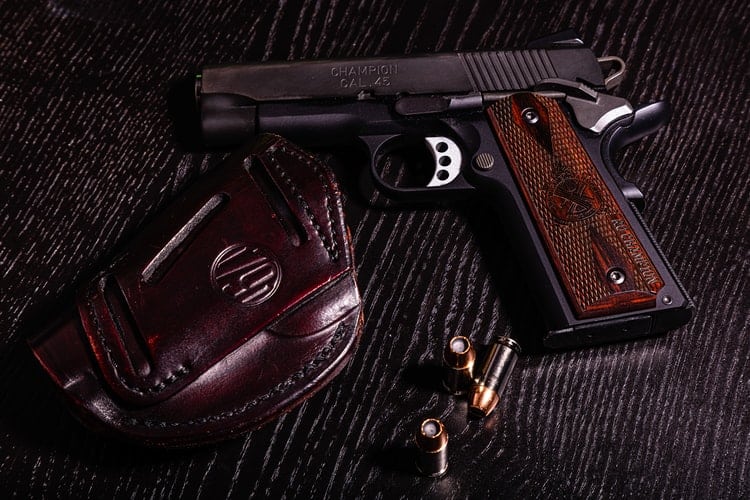 Gunslingers
Gunslingers is a handgun, indoor shooting range and gun store all in one. It offers the use of its 8 lanes at an hourly rate. In order to shoot, all patrons must be at least 10 years old with those below 18 years being accompanied by an adult.
It has a variety of classes scheduled on different days including carrying permit classes for different states offered on a cash only basis, a range feature that is also available in some shooting ranges in Virginia.
Apart from the broad inventory of firearms and accessories that it offers, the range offers different training scenarios that allow you to hone your shooting skills.
Tactical Firearms Training, LLC
This range offers sophisticated firearms training to all individuals from beginners to experienced shooters. The classes are taught by the president, Guy A. Relford who is an attorney and an NRA-certified firearms instructor with over 30 years of experience.
Tactical Firearms Training, LLC also offers education on gun laws in Indiana and how they affect a gun owner. This is done through two courses; 'Comprehensive Indiana Gun Law' and 'Essentials of Indiana Gun Law'.
In order to encourage family and couples to train together, they offer amazing family and couple discounts, similar to some shooting ranges in Texas. They also offer a book by the founder, "Gun Safety & Cleaning for Dummies" which outlines gun safety and step-by-step cleaning procedures.
Shoot Point Blank Greenwood
Shoot Point Blank was founded in 2012 by gun enthusiast, Tom Willingham after several horrible experiences at other gun ranges. He founded this range in order to give other individuals a friendly and relaxed atmosphere at the shooting range.
This indoor range designed for safety and comfort provides multiple range safety officers that are always willing and ready to come to your help. It also provides free test fire on the top-name guns before you rent or purchase.
They have multiple locations and keep expanding in order to serve people better. Some of the other locations include Indy North and Merrillville.
Conclusion
If you have an interest in gun handling and safety, finding a range should be the next step for you. Regardless of your budget constraints, you can still find a range where you can practice. If it is your first time shooting, choosing a range that offers constant supervision and training can help you grow your confidence.