As an Amazon Associate we earn from qualifying purchases.
The shooting ranges in Virginia allow individuals or teams to practice shooting while having fun or training. They are places you can opt to visit alone, with family or friends. You enjoy target shooting and handle different firearms, among other things.
Some shooting ranges require one to book prior, whereas for others, you simply need to avail yourself during your free time and get a chance to shoot. Whether you want to start shooting or you are an expert shooter, shooting ranges are great for a shooter at any skill level.
The Top Shooting Ranges in Virginia
Below are ten shooting ranges in Virginia.
Quantico Shooting Range: Triangle, VA
Quantico Shooting Range is a gun club that allows Virginia residents to register as members and get to enjoy various recreational or competitive shooter activities.
There are instructors to cater to both:
first-time shooters
experienced shooters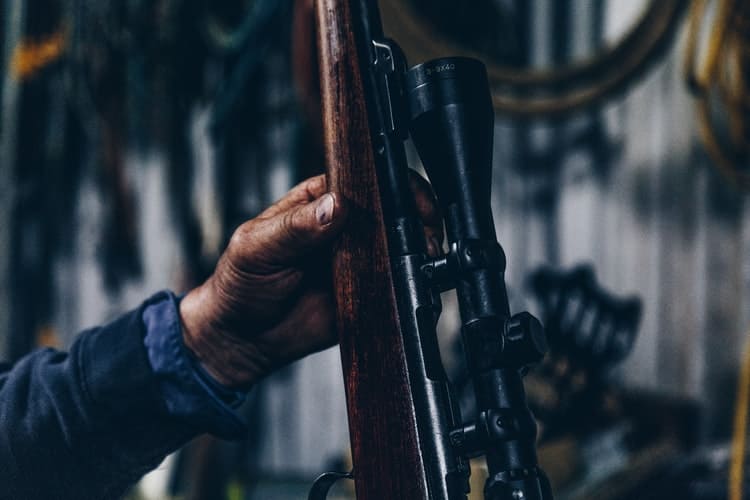 As a member, you get to spend as much time as you want in the range and rent guns free of charge, among other benefits.
Shooting Range 82: Midland, VA
Gun Range 82 is a spacious environment for firing practice or fun. It is a luxurious place where one can hold an important event and enjoy different types of shooting individually or as a team, just like the gun ranges in Connecticut.
The gun range allows nighttime adventures. However, you ought to meet night vision requirements.
The range masters offer shooting training services depending on your needs or the skills you require affordably. They respond to any question related to firearms.
Silver Eagle Gun Range Group (SEG): Ashburn, VA
Silver Eagle Indoor Gun Range Group (SEG) is a well-designed firing facility that allows shooters to train. It has good ventilation to ensure that you are comfortable and you remain healthy. It is opened to the public to allow willing and able individuals to seek membership and enjoy the activities.
As an SEG member, you get an opportunity to be in the range, exceptional shooting training, among other benefits.
Old Forge Shooting Range Sporting Clays: Providence Forge, VA
At Old Forge Shooting Range Sporting Clays, you get to engage in shooting for fun as well as firing tournaments. It was started in 1995 by a family that owns it up to date. All shooters at any level are allowed to practice in the range and have fun with their firearms.
However, some instructions and regulations must be adhered to while in the shooting area. The rules ensure that everyone in the range stays safe.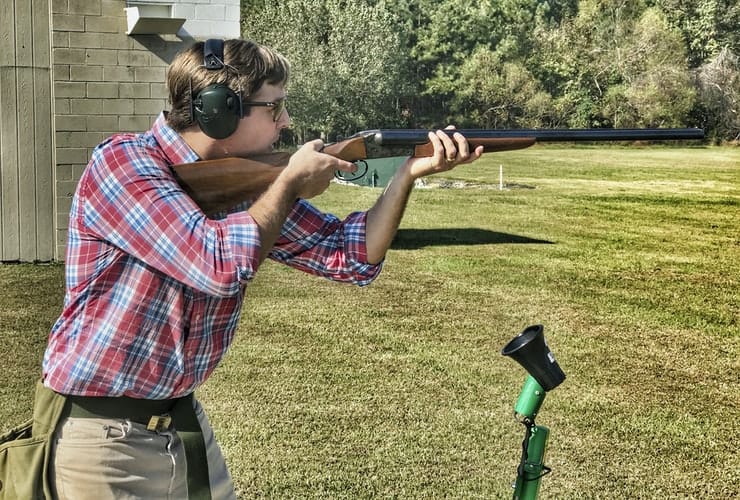 Freedom Shooting Range: Virginia Beach, VA
Freedom Shooting Range is a gun range in Virginia Beach that can provide you with a safe environment as well as superb quality guns to practice firing within the range. You are first educated about firearms, whether you are a beginner shooter or an experienced shooter.
At the entrance, you are guided on how to work with the firearms appropriately, put on safety equipment well, and measures to take to ensure safety.
Unlike the gun ranges in Delaware where they prohibit renting out firearms, Freedom Shooting Ranges have rental firearms and a gun store for those interested in purchasing guns.
Sharpshooters Gun Range: Lorton, VA
Sharpshooters Gun Range offers you a welcoming atmosphere. There are range of masters to instruct you on how to use firearms and keep you safe.
In the range:
You are provided with ear and eye protection equipment that must be worn at all times.
The firing range allows you to register for a shooting course that results in getting a state permit to own a personal gun.
You get to learn everything essential and related to firearms during the training.
There are firearms for rental, and one can also carry his or her gun to the range. A personal gun should be authorized by the state to be carried for you to be allowed in the range.
The Shooting Range Stafford: Fredericksburg, VA
The Shooting Range Stafford is an indoor firing facility for recreational purposes. Personal guns brought to the range have to be inspected to ensure that they are not defective and to avoid any harm to the owner and other shooters.
Also, for individuals who own guns, the owner should have a permit issued by the state to be allowed into the shooting facility. It is a place to enhance your firing skills. If you want to be a good shooter as required in your profession, you will be able to practice well in the shooting range.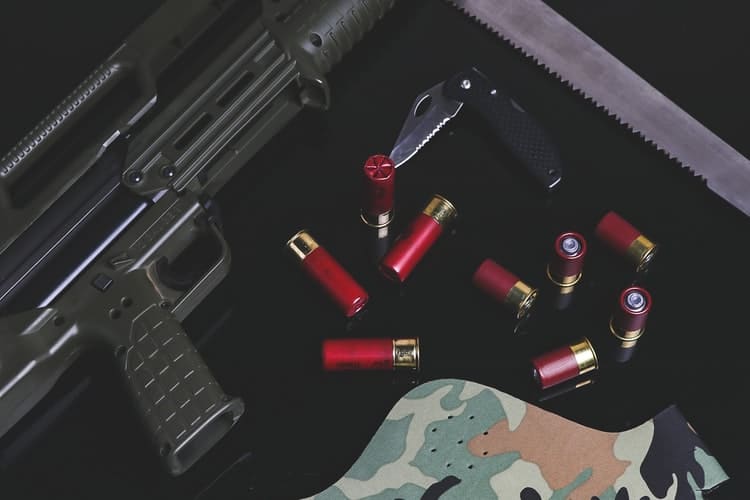 Bull Run Shooting Range: Centreville, VA
Bull Run Shooting Range is open to the public and it is the only firing range in Virginia that has majored in shotgun activities and sports only. It is located on the northern side, and residents, as well as surrounding communities, get to enjoy its services.
It offers shooting courses for a shooter who wants to specialize in using shotguns, similar to the top ranges in Vermont. However, there are additional firing activities other than shotguns that shooters can also engage in during their free time in the gun range.
NRA Indoor Gun Range: Fairfax, VA
NRA Indoor Gun Range allows its members and also the public to shoot in the facility. It has an automated targets system that determines where one is supposed to fire. Shooters are required to bring their own equipment to the range.
It offers firing classes at every shooter level, just like the classes offered in some shooting ranges in Florida. The facility is open to the public and has measures in place to ensure that everyone is safe as they have fun. The instructors are allowed to instruct rulebreakers to leave the facility.
Smoking Gun Range: Colonial Heights, VA
At Smoking Gun Range, shooters get involved in shooting training, competitive shooting, and target firing. It is a place you can have fun individually or as a team. The shooting environment is safe, and there is a dedicated team of staff that can give you feedback on any firearm inquiry you have.
Also, you can inform the instructors about anything that you think requires changes. It is the right place to visit for defensive and safe firing and fun shooting, among other things related to guns. You can enjoy firing and also be educated, comparable to the shooting ranges in Georgia.
Conclusion
Visit the above shooting ranges in Virginia for a wonderful firing experience. They are the best firing ranges to enjoy club membership, buy firearms and accessories, take shooting courses, practice fun shooting, get firearms services, and many other activities.