As an Amazon Associate we earn from qualifying purchases.
While Virginia Beach does not have very many shooting ranges, you can still find a facility to safely practice your shooting skills. Among the factors to consider when choosing an ideal establishment is the location as you would want a facility that is easily accessible. This article looks at some of the best shooting ranges that Virginia Beach has to offer.
The Top Shooting Ranges in Virginia Beach
Some shooting ranges accommodate minors as long as they are in the company of adults. Taking advantage of such facilities provides a safe space to teach children safe gun handling from an early age. Such facilities also provide training on gun responsibility, which are useful lessons for juvenile shooters.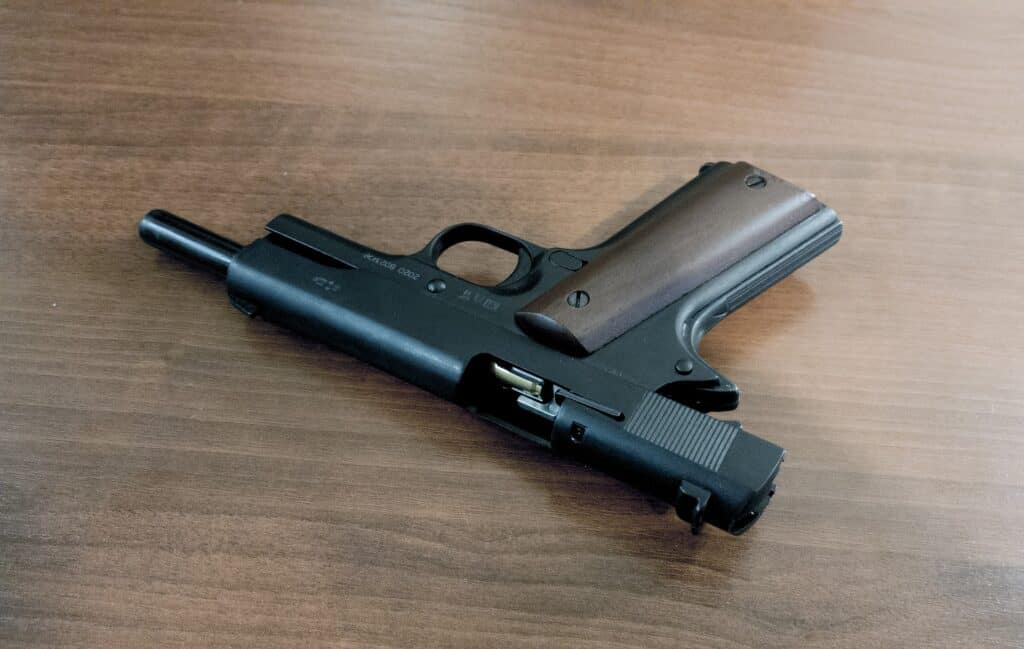 Taking all your needs in consideration will allow you to pick the ideal shooting range in Virginia Beach. You can be sure of a satisfactory experience as you will have little to complain about. Find out more about the shooting ranges available in Virginia Beach to help you make your best choice.
Bob's Gun Shop
Bob's Gun Shop has a 6-lane firing range that is open to members of the public. This range offers modern facilities that you can use to sharpen your shooting skill. The rates are affordable. You can make reservations online to ensure a slot is available for you when you need it, something that you can also do in some gun ranges in Montana.
The facility primarily operates:
a gun shop where you can access guns
You can test the weapons at the range before deciding the best one to buy.
The facility also offers training classes for enhanced safe handling of weapons, which will give you confidence when using weapons in any situation.
Lafayette's Gun Club
At the Lafayette's Gun Club, you join other like-minded individuals in improving your marksmanship and gun handling skills. The club has a 50-foot indoor range and an outdoor range firing range that is up to 100 feet long. You can also access an outdoor shotgun firing range, expanding your weapon skills to handle different types of guns.
The ranges have motorized target carriers, with the indoor range having variable lighting to improve your shooting skills for various situations.
Membership to the club is open to all with minimal criteria required to get approval. Being a member of such a club offers you exclusive access to the facilities within.
Freedom Shooting Center
The shooting range at Freedom Shooting Center offers you a fun-filled atmosphere where you can practice your shooting skills comfortably. Open to members of the public, you do not need to make any reservations in order to use the facility.
It has 34 shooting lanes that are 25 yards long, offering you adequate range to practice your marksmanship.
The facility offers lessons, so even if you are a novice shooter, you can get the training you need in order to improve your skills. You can rent a weapon from the facility's shop at an hourly rate, enabling you to train on different types of handguns and rifles. The facility has highly trained personnel that help maintain the safe environment at the facility.
Superior Pawn & Gun I
One of the two locations of Superior Pawn & Gun, this range offers 8 lanes for shooting practice. You can rent all types of pistols and rifles to try out at the range to your satisfaction. You should clarify the types of shot gun ammo that is permitted for use at this range.
The range offers affordable hourly rates for range use with accompanying ladies and minors using the range for free.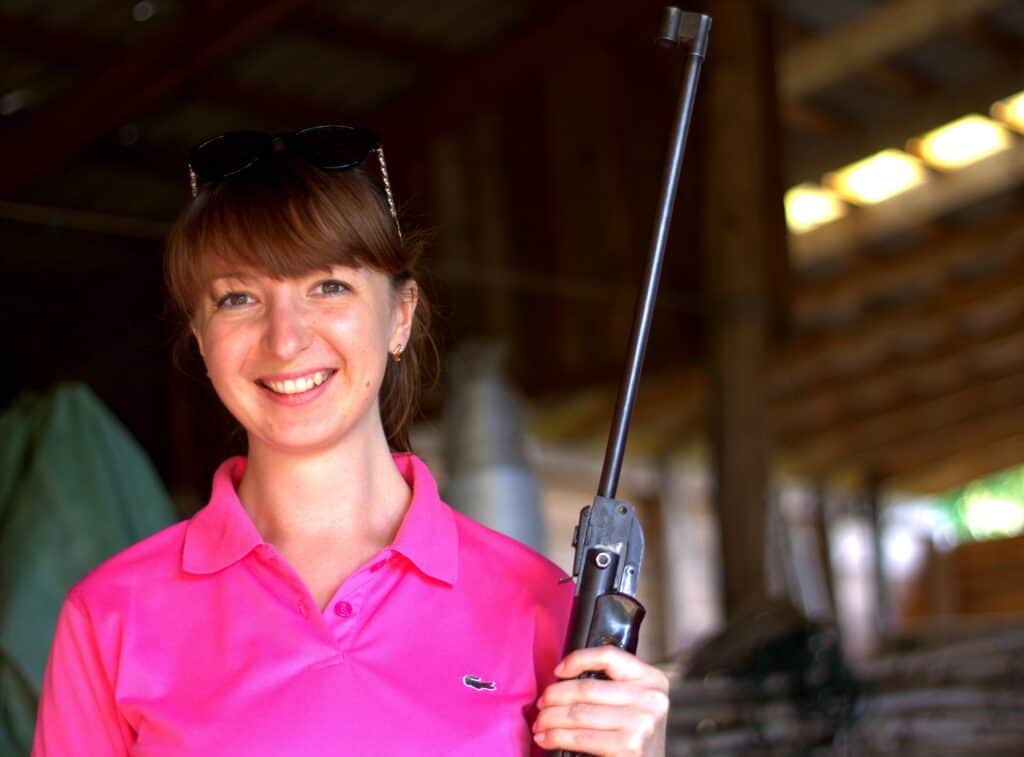 You can purchase ear and eye protection if you did not carry your own at affordable prices. You will therefore not have an excuse not to enjoy your time at the range. The trained staff offers assistance and timely advice, especially if it is your first time firing weapons.
Superior Pawn & Gun II
This other location of Superior Pawn & Gun offers indoor shooting range to the public. This facility has more lanes, providing 18 shooting stations to members of the public. Like the other location, ladies and children accompanying a paying patron get free access to the lanes.
You can practice firing handguns, rifles, and shotguns at this range. The range permits many types of the calibers in the market with restrictions only on some types of shotgun ammo. You can rent different types of guns at the facility to acquire skills in using different types of weapons.
C2 Shooting Center
The C2 Shooting Center is a training facility whose firing ranges are open to its members. It offers professional-level shooting facilities that will expose you to better gun handling experience. Just like the gun ranges in Wyoming, the outdoor shooting ranges at the facility are divided into 7 different classes.
While some suit beginners, others are designed for experts. Some support pistol firing and others are designed for long-range weapons.
The facility offers its members' training classes, meaning that you get the professional help that will help you to develop great shooting skills. If you are already good at shooting, the facility will help you in developing your skills further. Find out from the facility the best training program suitable for you.
NAS Oceana
Under the Navy MWR, the Nas Oceana provides different firing ranges to satisfy various shooting needs. At this facility:
You get to improve your moving target skills and get to test your reflexes as you fire at the released objects.
When you want to try something different, you can take up archery at this establishment. The facility offers instructions for different skill levels. You can rent a shotgun for use at the facility. The facility is open to people of all ages, providing fun activities that your family can take part in.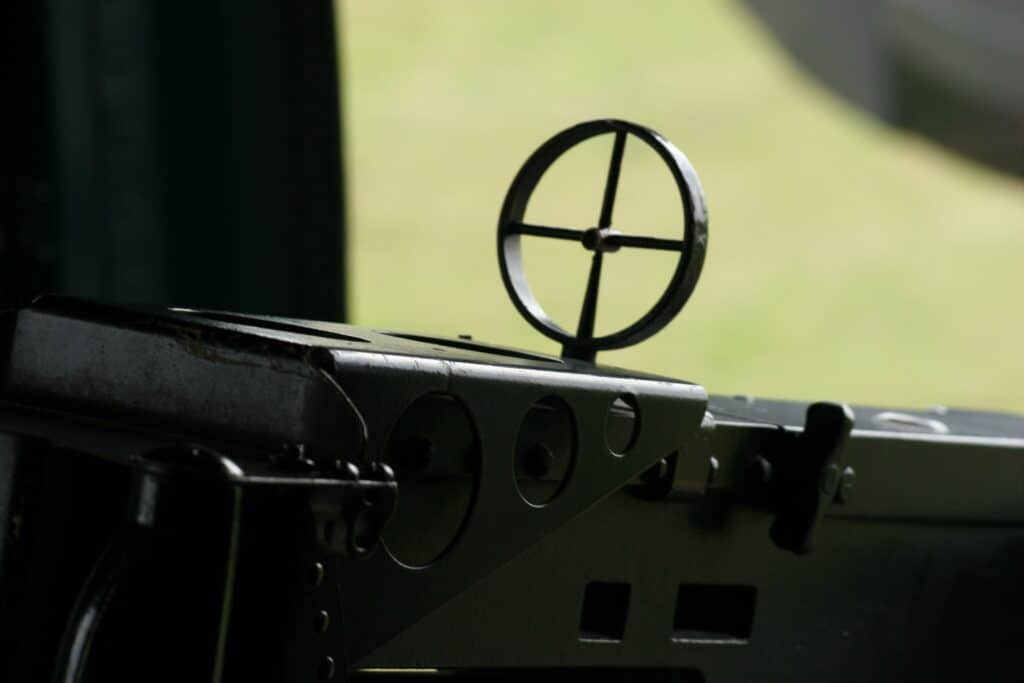 The Marksman
The Marksman firing range offers you gun rental services, providing you with different weapons to practice on. You can also rent ear and eye protection at a small cost. The 8-lane range is well-ventilated with modern air conditioning. The range's fees are affordable with discounts offered to people with licensing, military, and other security personnel.
The facility also offers:
training services to help you acquire basic skills if you are just starting out
it also offers training for when you want to acquire licenses to carry your weapon
you can also get simulator training that conditions you to react to different real-life scenarios and to make legal decisions in regard to the use of your firearm
NCRR – Norfolk County Rifle Range
The NCRR – Norfolk County Rifle Range is a private member club only where the public is only invited for specific events. Members of this club get access to training and shooting at the firing range where they can practice their skills. Members have to follow a number of rules and regulations regarding the use of the facility.
As a member of the club, you are required to have your own weapons as there is no rental or shop at the facility. The range accommodates archery, pistol, rifle and shotgun practice as well.
The events covered by the club showcase members' skill in tactical use of weapons, target practice and moving target skills, similar to the services offered by some ranges in Washington.
Tidewater Bowhunters & Archers
This archery club consists of members that are interested in archery and bow hunting. This interesting mix of beginner, intermediate, and expert archers and bowhunters will be the right company for you when you want to take up 3-D shoots at the Tidewater Bowhunters & Archers.
The facility offers its member the best prices on equipment rental among other perks.
You can sign up to join tournaments that the club organizes for its members. Membership fee is reasonable and ideally suits the whole family. You therefore gain an assurance of a fun activity that the whole family can enjoy. Hunters are encouraged to show photos of their kills and they stand to win cash prizes for their efforts.
Conclusion
There are a lot of options when it comes to shooting ranges in Virginia. Finding out more about the best shooting ranges in Virginia Beach provides you with the information you need to choose the most suitable one.
Remember to match your shooting needs to the facility that you finally choose. This is a decision that you should not take lightly.