As an Amazon Associate we earn from qualifying purchases.
Shooting using different types of firearms helps build your physical discipline, eye and hand coordination, stamina, and gross and fine motor skills. There are several top shooting ranges in West Virginia where you can hone your firearms skills if you live in this state.
The Top Shooting Ranges in West Virginia
The top shooting ranges in West Virginia are distributed in different areas across the state. Learn more about them.
340 Defense: Summit Point, WV
340 Defense is an establishment that features an outdoor shooting range, a gun sales and rentals store, and a firearms training center. The range serves the Summit Point and the wider West Virginia state as well as other areas including central Maryland, Northern Virginia, and Washington, DC.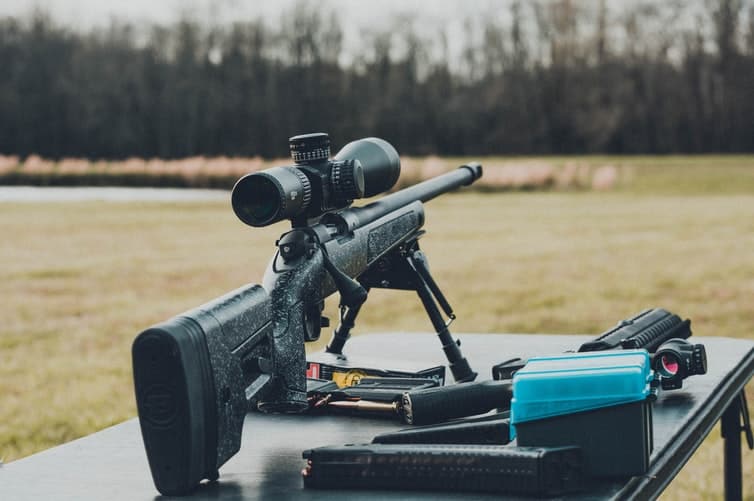 The facility has four shooting ranges – a pistol range and three other ranges of length between 50 and 300 yards. The 300-yard range has targets positioned at distances of 200 yards, 250 yards and 300 yards. 340 Defense also allows you to enroll for any type of firearms training. The training is provided by instructors who are NRA-certified.
Tango Down Range LLC: Hedgesville, WV
Tango Down Range LLC is a pistol and rifle shooting range that also has a gun store. The facility also offers training for different levels of firearms skills. The range has 20 shooting lanes for pistol and rifle, with distances of 10 yards, 25 yards, 50 yards, and 100 yards. Steel action and paper targets, as well as ammunition, are available at the range.
In addition to providing space for shooting practice, the Tango Down Range can also be used to host different types of events. You can rent the available space for a birthday party, a wedding or a bachelor or bachelorette event.
Defense in Depth: Morgantown, WV
Defense in Depth is a firearms training facility that offers customers a good place to practice shooting, to train, and to buy or rent different types of firearms and related gun accessories. The aim of the facility is to bring people together so that they can enjoy the shooting sport and train to protect themselves and members of their families, similar to the gun ranges in California.
The 20,000 sq. ft. establishment features shooting ranges equipped with the latest technology. The technology includes training simulators and automated target retrieval systems. There is also adequate space for you to test a firearm before you purchase it. 
ATR Performance: Fairmont, WV
ATR Performance is a facility that provides indoor shooting range services, offers guns for sale, and provides basic handgun classes for customers who would like to acquire a Concealed Carry Permit. The organization promotes shooting among women by allowing them to shoot free of charge on Mondays.
The indoor range of the facility features a 25-yard shooting area with 9 separate shooting positions and powered target carriers. You are required to wear eye and ear protection devices all the time that you are at the ATR Performance shooting range. Similar to the range policy in Arkansas gun ranges, these devices are available for rent or purchase if you do not carry your own.
Bare Arms Indoor Range: Huntington, WV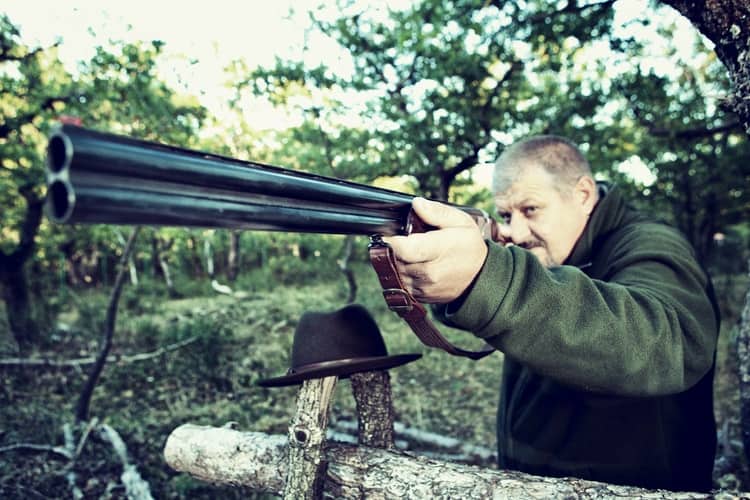 The Bare Arms Indoor Range is an establishment that has a combination of an indoor shooting range, a gun shop, and a training facility. The indoor range features shooting distances of 15 and 25 yards. It is also well-equipped with a range of systems equipment to enhance users' experience. 
The range's gun store has a wide variety of guns including rifles, pistols, and handguns. Similar to the gun ranges in Arizona, there is also a large inventory of ammunition, archery equipment, and firearm accessories such as optics and magazines. You can also enroll in training that targets users with different skill levels including Concealed Carry Course and AR-15 Build Class.
West Virginia Clays, Inc.: Hernshaw, WV
West Virginia Clays, Inc. is a shooting range that specializes in activities such as skeet, trap shooting, 5-stand, and sporting clays. The range features two skeet shooting fields and a combination of a trap and a skeet shooting field, similar to the top ranges in New Mexico. The three fields have lighting systems installed, making it possible to do shooting at night.
Users of the facilities at West Virginia Clays also have access to a clubhouse that features a spacious deck. The clubhouse provides a comfortable environment to relax between shooting rounds. The range is open to the public and users do not need membership to take part in shooting.
Peacemaker National Training Center: Gerrardstown, WV
The Peacemaker National Training Center is a shooting complex whose mission is to offer responsible and law-abiding citizens a place to safely learn and put into practice the different legal aspects of shooting sports. The facility is staffed by its own instructors and NRA range safety personnel.
The facility features rifle, shotgun, and handgun tactical ranges. The 1000-yard rifle range, in particular, stands out because of its ample size as well as the superb arrangement of steel targets that it features.
White Horse Firearms and Outdoor Education Center: Buckhannon, WV
The White Horse Firearms and Outdoor Education Center is a not-for-profit organization whose objective is to educate citizens on shooting sports and to offer a safe place to practice shooting. The establishment conducts lessons, organizes formal matches, and maintains several ranges.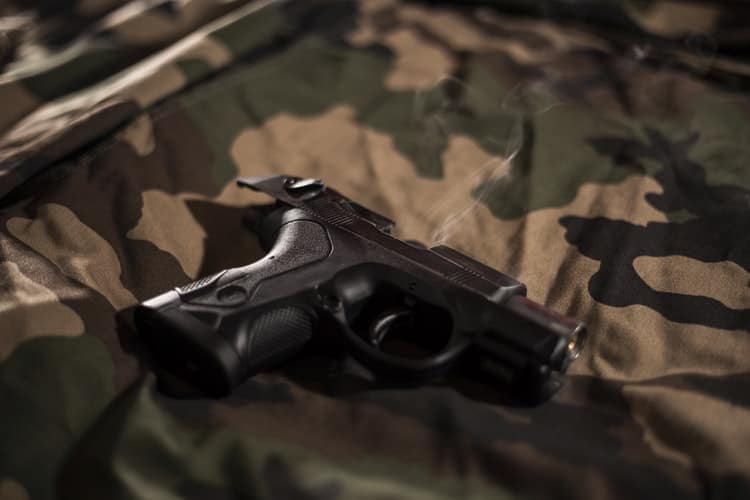 The facility's shooting ranges have been designed with the needs of families and groups in mind. A variety of activities including plinking and formal gun training can be conducted at the ranges. Shooting using 50-caliber and incendiary rounds is not permitted at the range.
Washington County Machine Guns: West Alexander, WV
Washington County Machine Guns is an establishment that provides a tactical range for shooting with machine guns, pistols, handguns, and rifles. At this facility, you can also rent machineguns, suppressors, and other guns of your choice. The rental program also allows users to experience today's advanced firearms and classic WWII-era machine guns.
The shooting range of the facility has been designed for users to experience real-world application of tactical skills in the use of shotguns, rifles and handguns. Hence, you can practice rapid-fire assault shooting, quick-draw pistol firing, and pistol and rifle transition drills.
Valley Guns II: Inwood, WV
Valley Guns II is an establishment that has been in operation for more than 40 years. The organization provides unrivaled customer service, quality guns, quality training, and expert advice in relation to gun use and gun safety.
Some of the notable features of the facility include a shooting range that has an indoor handgun range and an indoor rifle range, an archery bay, and an online gun and various firearm accessories store. Classes are also offered for basic and advanced gun training, a range feature that can also be enjoyed in some shooting ranges in Alaska.
Conclusion
You need a good place to train so that you can advance your shooting skills and be able to use your gun safely. You can visit any of these leading shooting ranges in West Virginia for your firearms training.