As an Amazon Associate we earn from qualifying purchases.
Gun mastery goes beyond knowing how to shoot accurately; you also need to know how to handle your firearm safely. If you are looking for a shooting range in Wisconsin, there are many leading establishments that you can join.
The Top Shooting Ranges in Wisconsin
Here are the best shooting ranges in Wisconsin. The ranges go beyond giving you space to practice shooting; they also provide training to help you familiarize with all aspects of gun use and safety.
McMiller Sports Center: Eagle, WI
The McMiller Sports Center is an outdoor public shooting range that is conveniently located near Milwaukee, Madison, and Illinois. The facility therefore conveniently serves people in Eagle as well as other areas in Wisconsin and beyond.
The objective of the range is to provide a safe, enjoyable, and friendly environment for shooting enthusiasts of all skill levels.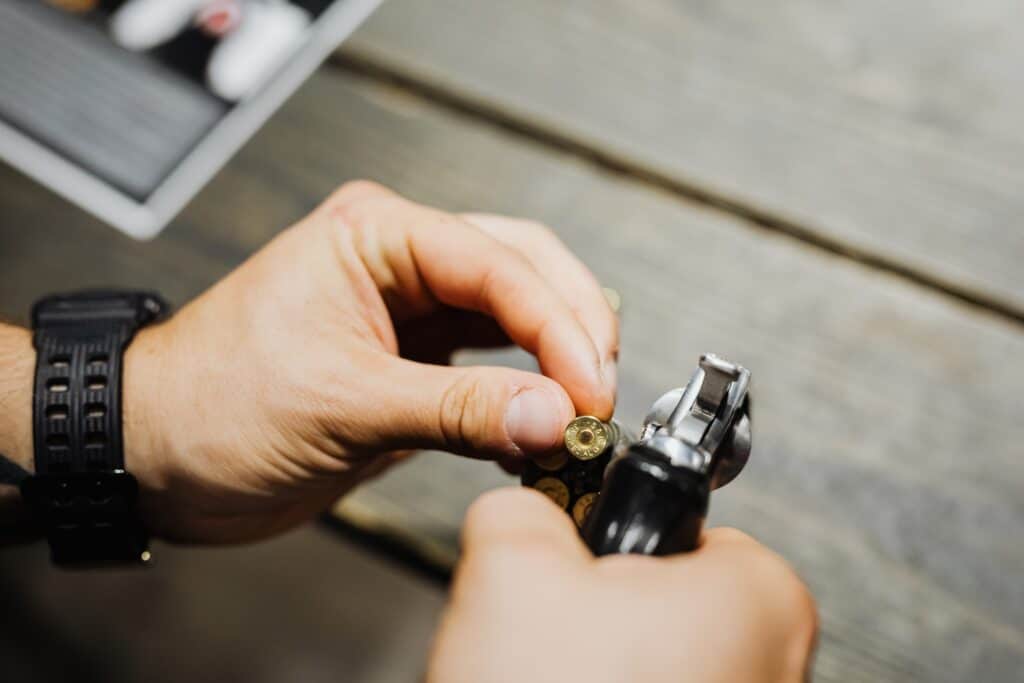 The key features of the range include:
target shooting distances of between 6 and 300 yards
a heated 5-stand
a novice trap shooting range
a constantly shifting sporting clays field
Winchester Gun Club: Franksville, WI
The Winchester Gun Club is a shotgun-only outdoor shooting range that is also a certified FFL holder. In addition to providing a range of training services, the organization helps its clients to order guns and facilitates transfers. It is also a dealer for Browning, meaning that it can help you to get virtually any type of firearm that you would like to have.
The shooting range of Winchester Gun Club features a 16 to 27-yard trap shooting area as well as doubles and wobble trap shooting area, a similar feature that you can also enjoy in some gun ranges in Wyoming. You will also have access to a skeet range for various activities, sporting clays, and two heated 5-stand facilities.
Blackhawk Shooting Sports, LLC: Oostburg, WI
Blackhawk Shooting Sports is an indoor shooting range that provides an array of services including shooting ranges and firearm training. The organization also sells a wide range of guns, ammunition, and other related merchandise and organizes shooting leagues.
It also has various events to promote shooting sports, similar to the gun ranges in Alabama.
The indoor range is a modern facility that incorporates the best technology. Some aspects of the technology include safe and long-lasting stalls for shooters, an automated target retrieval system, and an improved safety precaution system.
Kaukauna Sportsmen's Club, Inc.: Kaukauna, WI
Kaukauna Sportsmen's Club, Inc. is a small but well-equipped shooting range that serves shooting enthusiasts in Kaukauna and the wider Wisconsin area. Besides providing users with affordable shooting ranges, the facility also provides hunter safety classes. It also hosts events such as shooting leagues and concealed carry training.
The shooting range features:
100, 50, and 25-yard shooting lanes with target stand for intermediate and short distances.
It also has 14 shooting benches that are sheltered to shield you from bad weather.
There are steel gongs at distances of 100, 50, and 25 yards.
Additionally, sandbags, spotting scopes, shooting rests, and lead sleds are provided at no extra cost.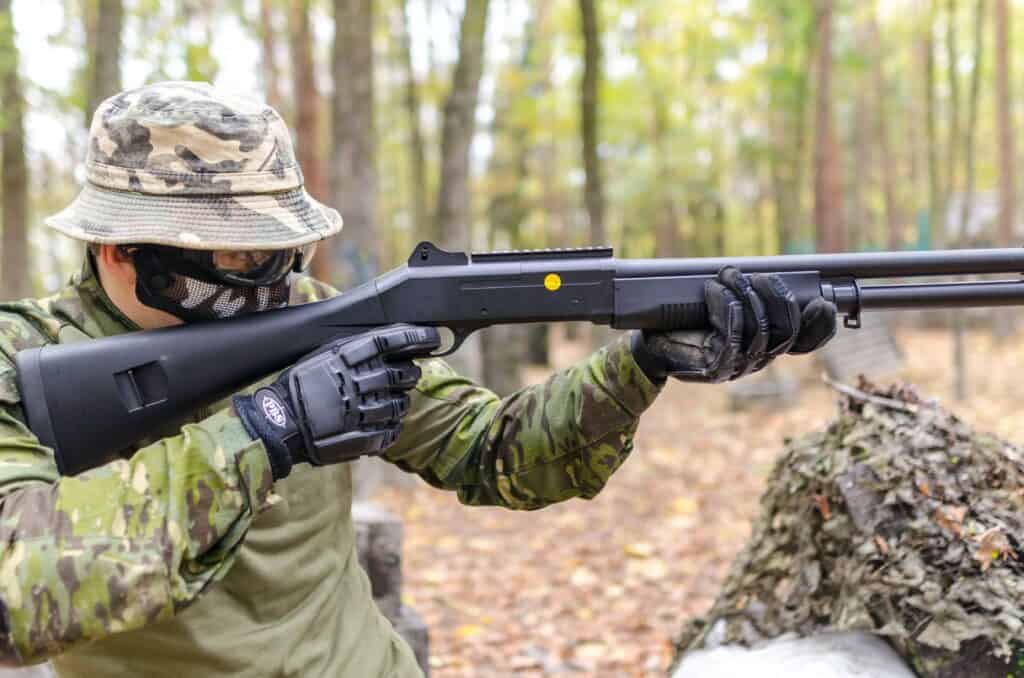 North Bristol Sportsman's Club: Sun Prairie, WI
The North Bristol Sportsman's Club is a shooting range that was established in 1970 as a facility that is dedicated to promoting sportsmanship, education, and conservation.
The club's facilities include:
a combination of a trap/skeet field
four trap fields
a 200m rifle range
a 50m pistol range
archery target spots
a five-acre forested walking course
Similar to some gun ranges in West Virginia, the club is affiliated with the American Trap Association, the NRA, The Wisconsin Trap Shooters Association, and the National Skeet Shooting Association. The facility promotes shooting among families and groups of all ages. Hence, you can visit the range with your friends or family members.
Shiocton Shooting Range: Shiocton, WI
Located within the Shiocton neighborhood, the Shiocton Shooting Range is one of the few shooting ranges that are open to members of the public in the area and the entire Wisconsin state. Every person or sportsman who intends to use the facility must have a clearance pass.
The range features a general use range with shooting distances of between 50 and 100 yards. It also has an 18-yard handgun range and an archery range with several stations for use in different situations, just like the gun ranges in Washington. Each shooting range has sheltered shooting tables with fixed target stands.
Bear Arms Boutique Shooting Range: Mequon, WI
The Bear Arms Boutique Shooting Range is a modern indoor shooting range that also provides entertainment and educational services. It is therefore a unique place for firearm enthusiasts who would like to practice shooting, learn and have fun while engaging in these activities.
The shooting range of the facility features:
eight 25-yard lanes that are well divided to enhance privacy
shooting tables located below the firearm position for you to keep your ammunition and targets
enhanced base lighting and HEPA filtration to improve the quality of air in your surroundings
Deerfield Pistol & Archery Center: Deerfield, WI
The Deerfield Pistol & Archery Center is a facility that offers shooting range services and firearm training. It also sells guns, ammunition, and various gun accessories and provides rental guns. The organization also organizes different shooting leagues to promote the shooting sport.
The range of the facility includes 5 sixty-five shooting foot lanes that accommodate pistols of up to .45 caliber. Every partitioned shooting lane offers a fast target positioning and retrieval mechanism that can be used for target distances between 10 and 65 feet.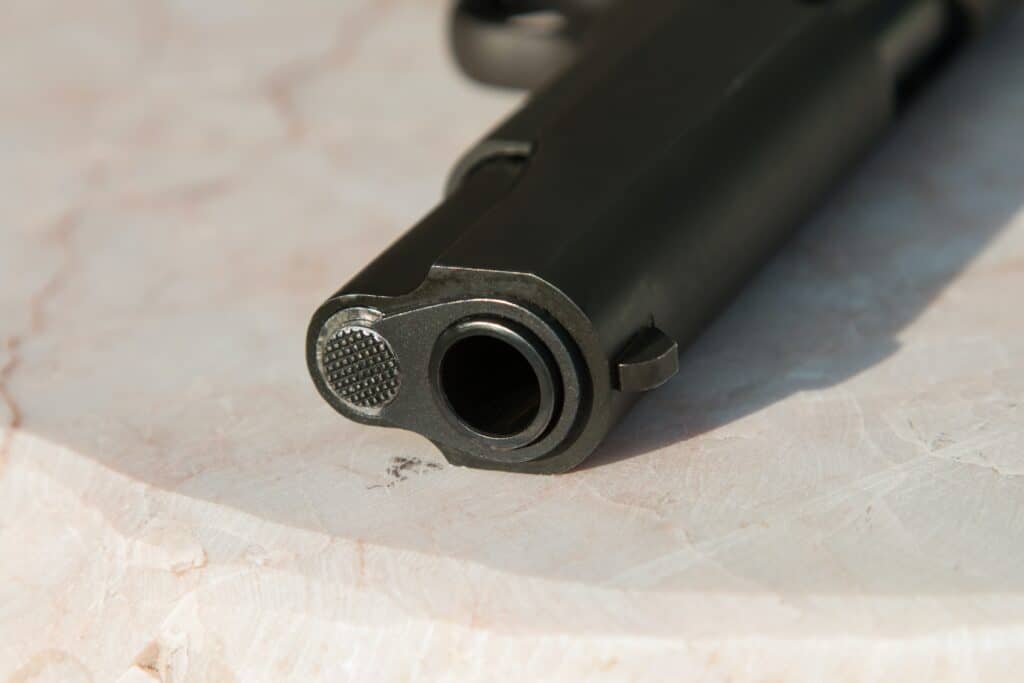 Much like the top ranges in North Carolina, the range is well-lit, has climate control features and is sound dampened to give you continuous comfort.
Wisconsin Sportsman's Association: Union Grove, WI
If you would like to volunteer while having a blast at a shooting range, then you need to join the Wisconsin Sportsman's Association range. This is a facility that is run by volunteers, who are the members of the association. The organization notes that all operations are done on a volunteer basis, and also calls upon more members to join.
The facility features various types of ranges including a pistol and rifle range, a trap and skeet range, and an archery range. For the pistol and rifle range, magnum rounds are not permitted.
Also prohibited are .44 mag., .38 super, and 357 mags. as well as all black powder guns. You can also use any other caliber under the direction of the facility's range officer.
Schultz Resort Rod & Gun Club: Muskego, WI
The Schultz Resort Rod & Gun Club was established in 1937 by Howard Schultz, a shooting sports enthusiast whose aim was to create a place where sportsmen could gather. The facility operates on an open membership basis.
It has notable features including two trap houses for open trap shooting and league shooting, twelve pistol bays that range between 7 and 70 yards, and 15 rifle lanes measuring 12.5 to 100 yards.
There is also a shooting range with 9 rifle lanes, which can be used with targets at 100 to 150 yards. The range also features a 5-station archery range, a clubhouse with meeting/classroom space and a kitchenette.
Conclusion
Wisconsin shooting ranges are located in various cities such as Milwaukee. The features of the different facilities give you an idea about the range or ranges that best match your firearm training needs.