As an Amazon Associate we earn from qualifying purchases.
When you own a gun, you are always looking for new ways to improve your shooting accuracy. You probably would also like to have a feel of other types of firearms. Or maybe you don't plan to use the gun in real life, but you love the hand and eye coordination when shooting.
This is where shooting ranges come in handy. Most of them offer gun rentals that give you a chance to use different guns as you practice your shooting. Read on to know the best ranges in Milwaukee.
The Best Shooting Ranges in Milwaukee
Whether your preference is indoor or outdoor gun ranges, Milwaukee has the best of them. Both of them have the best facilities to ensure all your shooting needs are met. Below are the best shooting ranges.
The Range of Richfield
Waukesha Gun Club
Wisconsin Sportsman Association
The Shooters Sports Center
The Shooter's Shop
Brew City Shooters Supply Inc.
Daniel Boone Conservation League
McMiller Sports Center
Boxhorn Sportsman's Club
Bear Arms Indoor Boutique Shooting Range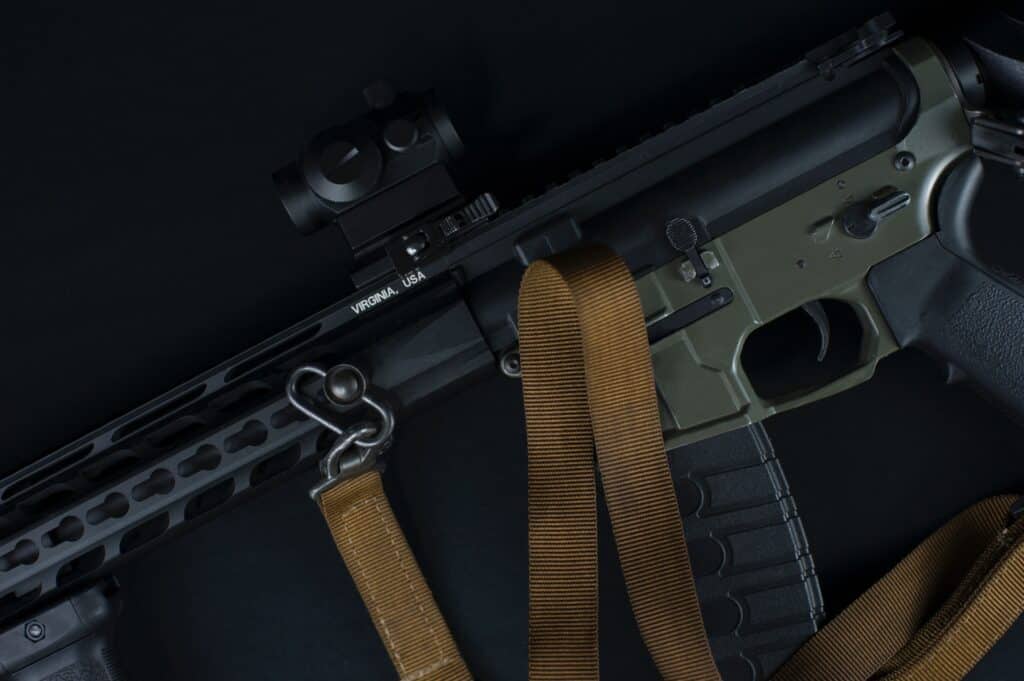 The Range Of Richfield
The Range of Richfield has 12 indoor shooting lanes, 6 standard, and 6 premium ones. The range also serves the public, though members do enjoy great discounts and perks. You will save on the range fee when you become a member of the facility.
Both the standard and premium lanes have a state-of-the-art ventilation system that ensures proper lane temperature for the shooters. The standard lanes are 25 yards in length and accommodate both pistols and rifles.
The premium lanes have excellent lighting, air ventilation with HEPA filtration, and target retrieval systems. Unlike some gun ranges in Minnesota, admission is by reservation only.
Waukesha Gun Club
Waukesha Gun Club is a shotgun only club. It features sporting clay courses, trap and skeet ranges, and 3 enclosed heated 5-stand.
Apart from the shooting sports available on the property, it is also an excellent place for family outings, corporate events, private parties, and meetings.
The facility is accessible to both the public and members. If you purchase a membership package, you benefit from discounts and other perks and can save significantly on range fees.
Wisconsin Sportsman Association
Established in 1932, Wisconsin Sportsman Association is run by members on a volunteer basis, with extra help always welcome. If you are from around, you can pop in and offer some assistance.
Facilities available on the property are rifle, pistol, trap (5 positions), skeet (5 positions), woods range with multiple positions. Enjoy trap and skeet at only $5 for members and $10 for nonmembers. Rifle and pistol range fees are $5 for members and $30 for non-members.
Service is always on a first-come-first-serve basis. You will get to enjoy numerous club benefits if you become a member of the club.
The Shooters Sports Center
The Shooters Sports Center is staffed by knowledgeable and reliable personnel who are always willing to help you in your gun selection or when taking a CCW class.
The indoor firing facility has ten lanes; each is 25 yards in length. It also offers annual membership for an unlimited range of time. You may carry your own firearm to the facility or rent one from the large selection of the rentals provided, including handguns for conceal and carry.
Redefine your shooting experience with the gunfighter pro simulator that has many scenarios to choose from.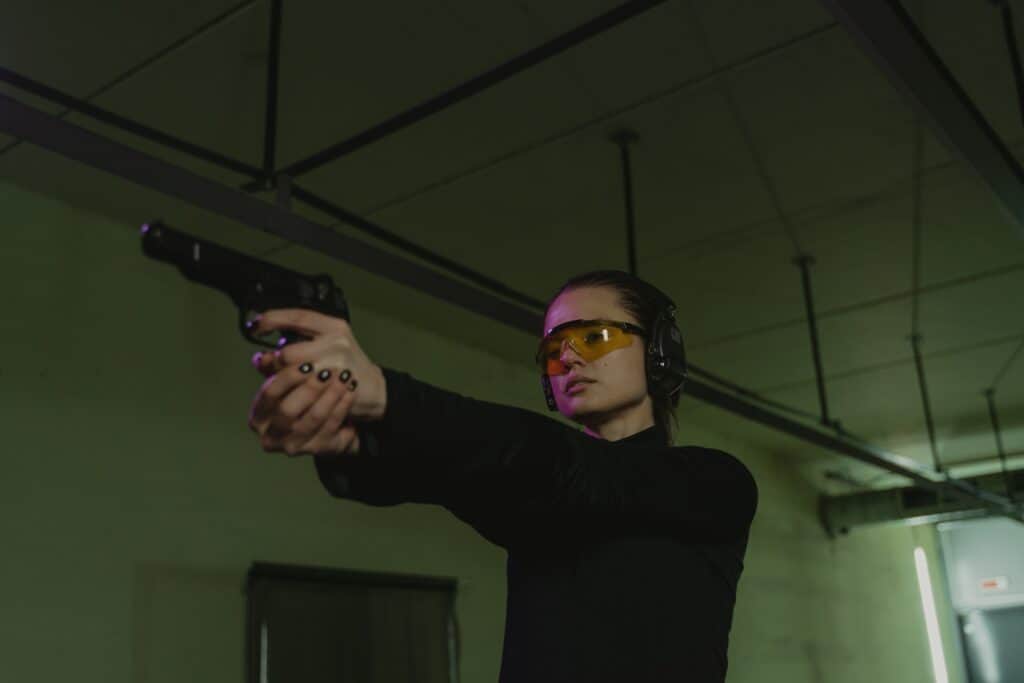 The Shooter's Shop
The Shooter's Shop is a shooting range in Wisconsin that has been in operation for over 30 years. Features available at the facility are a wide variety of ammunition, firearms, gun-related accessories, and an indoor shooting range.
You may use the indoor range to practice and brush up your shooting skills. 6 well-lit shooting bays are available. Handguns, rifles, and automatic firearms are allowed in the range.
Handgun rental is offered along with ear and eye protection. You will greatly benefit from the shooters' shop's educational services.
Brew City Shooters Supply Inc.
Brew City Shooters Supply Inc is a great shooting range where shooters go to polish their shooting skills. It is also a shooting supply store and has a large indoor handgun shooting facility that is open to the public.
A rifle range is also available on the property. The range has well-lit lanes that are climate controlled, with electric target retrieval systems for a hassle-free shooting experience.
If you would like to audition a firearm before buying, you may rent one from the shooting supply store for use at the range.
Daniel Boone Conservation League
DBCL was established in 1929 as a members-only club. The vast land is devoted to scout trails, nature trails, shooting ranges, etc.
A 25-50 yard pistol and rifle range are available on the property used for a medium rifle range and longer pistol target range. The pistol range has separate stations, and target carriers can be increased from 7,10 and 12 yards.
There are also 5 trap fields and a single skeet field, just like the shooting ranges in Mississippi. The longest range at the facility is 100-200 yards rifle range, usually used by long-distance shooters.
Some frequent shooting activities on the property are pistol silhouette, hunter rifle silhouette, air pistol and rifle, vintage rifle military match, and three gun matches.
Mcmiller Sports Center
Mcmiller Sports Center is an outdoor shooting facility that is open to the public. It is a fun haven for families and shooters of all levels.
The 25-yard range is the shortest with 25 targets. It has no firearm restriction and is suitable for working on shooting proficiency with a shotgun or long gun. The 50-yard range houses 12-18 target points. The 100 yards comes with 44 points and is usually utilized by seasoned shooters.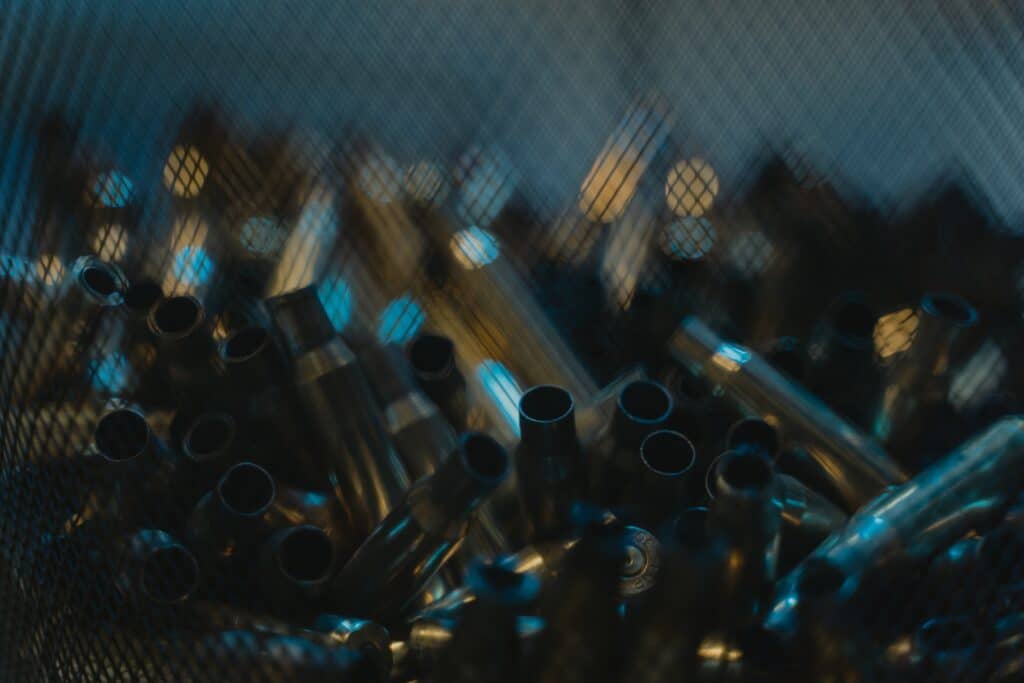 The longest range is 300 yards and has 12 target points. This is ideal for shooters seeking to enhance their long-distance shooting. Other activities available are sporting clays, 5-stand, and novice traps.
Mcmiller also has a pro shop that sells guns, ammo, clothing, and other shooting accessories. Similar to some gun ranges in Montana, gun rental is also offered at the facility.
Boxhorn Sportsman's Club
Boxhorn Gun Club has been in operation for over 90 years and offers trap, 5-stand, and sporting clays. Shooting at the club is open to both members and non-members of all skills levels.
The sporting clays course varies from 8-10 stations every season. There is also an air-conditioned 5 and 10-stand on the property.  Gun rental is offered if you are visiting the club for the first time so that you do not miss the fun with your friends.
There is also an air-conditioned clubhouse. You can hold fundraising shoots, parties, and company events at the facility.
Bear Arms Indoor Boutique Shooting Range
Bear Arms was established in 2018 and is the first indoor range in the city of Mequon. Similar to the shooting ranges in Missouri, the facility is both family and female-friendly and is open to the public.
The state-of-the-art range has 8 premium shooting stalls that are 25 yards in length. They come with excellent base lighting to enhance the visibility of the paper targets. The HEPA filtration system helps clear the air of dangerous particles and contaminants and ensures that the air at the range is clean and safe.
Virtual gun simulator on live action and gun rental is available from the wide selection of rental firearms available.
Conclusion
There is no reason why you should not use your gun. Visit any of these ranges to shoot safely in a controlled environment where you will also receive adequate instruction to boost your firearm shooting skills and education.