As an Amazon Associate we earn from qualifying purchases.
Danger lurks anywhere and it's unpredictable when it would happen. For this, you need to be prepared for anything that can happen. People can surprise you and become a threat sometimes.
That's why many Americans use concealed carry handguns in order to protect themselves and their community. That being said, it's time to answer the question: what is the most popular handgun for concealed carry?
What Is the Most Popular Handgun for Concealed Carry?
Most handguns are quite different from each other. That's why there are different popular handguns for concealed carry. However, there are some models that stand apart because of their caliber, size, and other features.
The most popular handguns for concealed carry are the:
Springfield Armory XD-S
the Glock 26
the Smith & Wesson M&P
the Taurus PT111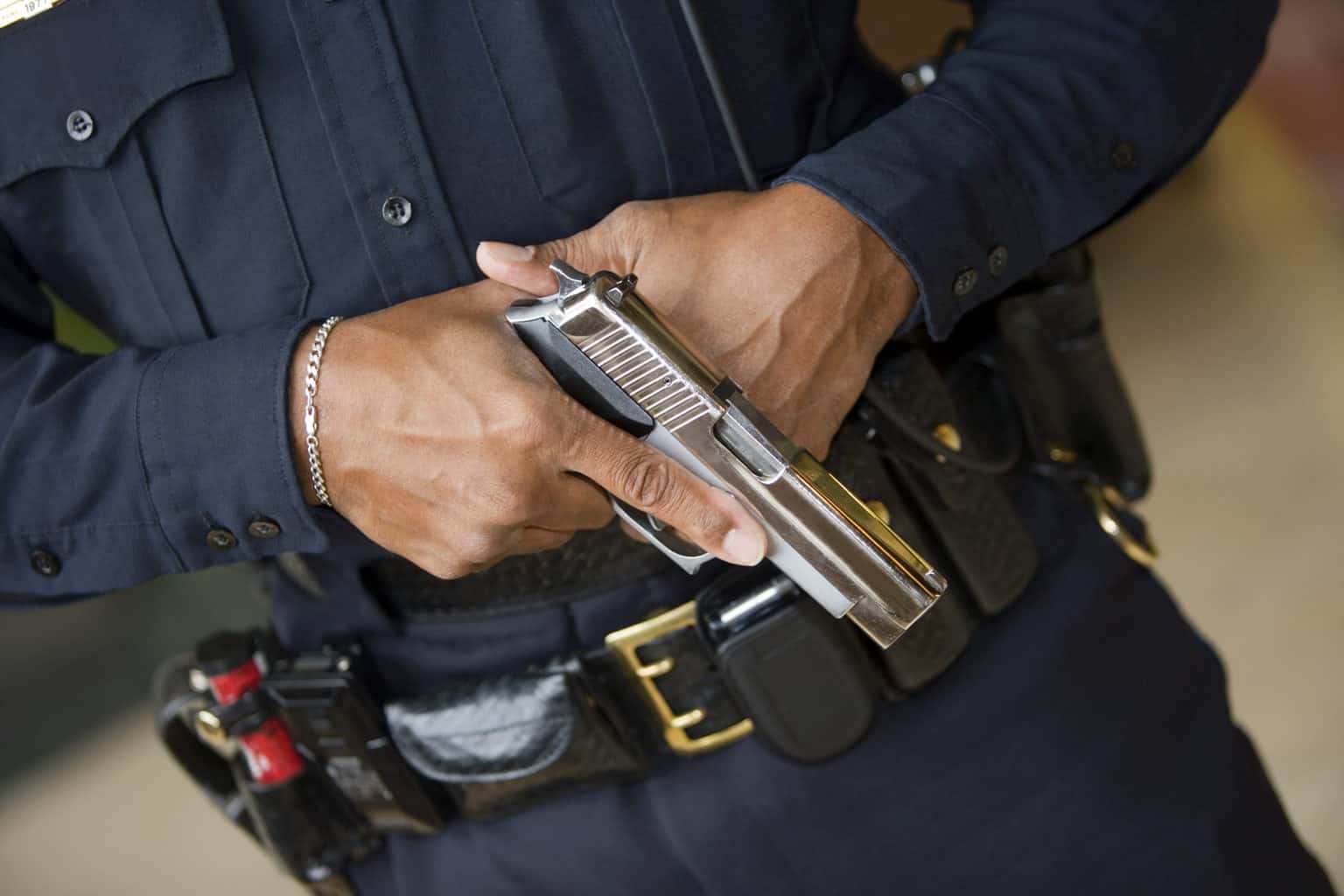 Springfield Armory XD-S
The Springfield Armory XDs is one of the most popular handguns and one of the best subcompact 9mm handguns for concealed carry. It contains a single stack magazine that can hold 5 rounds of .45ACP. Also, you have the option of adding an extra round in the chamber.
It's thin and easy to conceal. Despite its small frame, it has a large caliber, a combination that is rare among handguns. The shorter barrel and larger caliber can cause it to kick and reacquiring a target can be a lot difficult when firing rapidly. This means constant trips to shooting ranges to practice your aiming and recoil handling.
Even though it's a subcompact handgun, the XD-S still feels like a handgun. It has iron sights and gives you minimal recoil. Improving your accuracy with this should be easy. It also features exchangeable backstraps for personalization.
Smith & Wesson M&P
The Smith & Wesson M&P is S&W's answer to Glock's domination of the law enforcement market. It does hold its ground on Glock models. It's a double-action, only striker-fired gun. It has a steel-reinforced polymer frame and steel slide.
It has what a handgun for concealed carry needs. It's reliable, accurate, portable, and easy to carry. It comes with a standard trigger safety and optional thumb safety.
It hides well under a sweatshirt and can carry 15-round magazines, which is enough for any defensive situation. Upon reload, it can give you a total of 26 rounds.
Taurus PT111
The Taurus PT111 has a compact frame design and 13-round capacity which is why it's one of the most popular concealed carry handguns.
The handgun features:
an ergonomic and comfortable gripping surface on the frame
it also has external features such as manual safety, slide stop, and a tear-down bar similar to Glock handguns
What makes the Taurus PT111 popular is its double-action / single-action mode. The trigger turns to the single-action mode when the slide resets the internal striker.
If it fails to fire a round, the Taurus PT111 automatically switches to double-action mode (this mode allows you to strike the same primer again). This is a great safety mechanism that could save your life.
What's the Best Concealed Carry Glock?
Glock has been a popular name when it comes to handguns. The Glock 26 is specifically designed for concealed carry. The small frame and short barrel make it easy to hide in almost any part of your body.
Despite its small frame, It can carry 10+1 rounds of 9mm. Finally, the Glock 26 retains the same width of a full-size Glock making it easier to hold and fire.
What Is the Best Caliber for Concealed Carry?
Since calibers are synonymous with handguns, it all comes down to your preference and comfort. If you've been down to the shooting range, then you should know what caliber works for you best.
That being said, the most popular choices of calibers are 9mm and .45 ACP. Most gun owners use them and find them comfortable when firing, so you should start testing them out first at a gun range.
Is It Legal to Conceal Carry With One in the Chamber?
Gun laws vary in different states so depending on where you reside, it can be legal or not to conceal carry with one in the chamber. Each state has a different reference to the term "loaded" and many interpret it differently.
All states allow some form of concealed carry in public places. However, not all states allow concealed carry with one in the chamber. Make sure to check your state and local laws before you do so.
Also, keep in mind that firearm owners are subject to the firearm laws of the state they are in and not exclusively their state of residence or state where they bought the gun. Some states' laws give additional leeway of possessing firearms when you're just a traveler passing by to another destination.
What Is the Lightest Concealed Handgun?
At 6.6 ounce, the Kel-Tec P-32 handgun is the lightest concealed handgun. It's one of the early synthetic framed non-Glock guns. It doesn't jam even if you empty out a whole magazine thanks to its .32 auto.
Kel-Tec P-32 is a double-action-only semi-automatic. Its length is 5.1 inches and has a width of .75 inches. It can carry 7+1 magazine capacity.
Conclusion
There are a variety of the most popular handguns for concealed carry. Each of them has different features and build quality. Comfort comes first when it comes to concealed carry handgun. Make sure you test it out on the gun range and feel how it fits in your body.