As an Amazon Associate we earn from qualifying purchases.
Proper gun training and practice is key to the safe use and handling of firearms. If you are a resident of this state, you can hone your firearm skills at any of the top shooting ranges in Mississippi.
The Top Shooting Ranges in Mississippi
Here are the best shooting ranges in Mississippi. The ranges have different features like shooting distances, the types of firearms they accommodate, and the available equipment among others.
Mississippi Combat Training Academy: Kiln
The Mississippi Combat Training Academy was established in 2013 and offers shooting range and gun training services. The facility has rifle ranges measuring 100, 200, and 300 yards as well as 4 pistol ranges measuring 25 yards. It also features a 50-yard training range.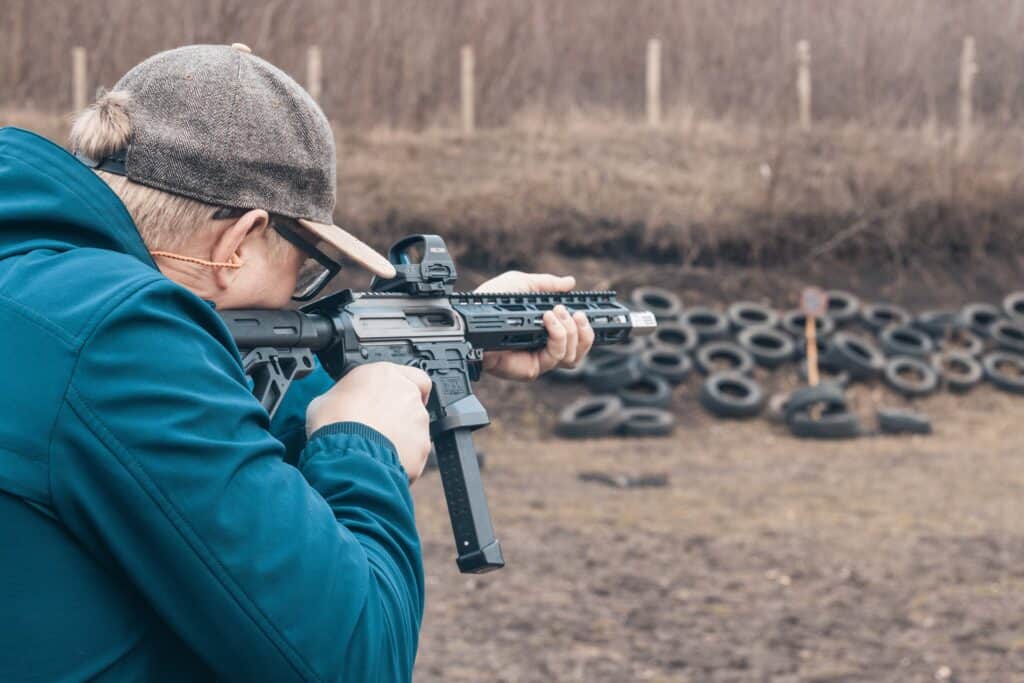 The shooting range has both indoor and outdoor facilities. The outdoor range is open for use by non-members from Friday to Saturday while members have 24-hour access to the same facility all days of the week. 
The indoor facility opens to the public from Thursday to Saturday and reservation has to be done in advance while members have unlimited access, unlike some gun ranges in Nevada that doesn't require reservations.
GunHo Indoor Shooting Range & Firearm Store: Pass Christian
As its name suggests, the GunHo Indoor Shooting Range & Firearm Store is a shooting range that also provides firearms for sale through its store. Comparable to some shooting ranges in Nebraska, the facility features a 30-yard indoor pistol shooting range with 8 lanes and a 100-yard indoor rifle shooting range with 2 lanes.
A variety of other services and equipment are also provided at competitive prices. These include rental guns, eye and ear protection devices, targets, and ammunition. The facility also sells consignment guns and provides assistance with gun transfers.
Brothers N Arms Gun Range: Hattiesburg
The Brothers N Arms Gun Range offers a variety of gun training courses and provides range services for different types of guns. The training courses range from those for novice shooters to advanced courses for expert shooters.
The range features a precision rifle lane, AR 15 sporting rifle bays and 12 pistol bays. For the precision rifle lane, targets are placed at distances of 200, 100, 50, and 25 yards. 
The AR 15 and sporting rifle areas have special bays that enable shooters to engage targets from a standing position, thus enhancing one's shooting position. The shooting areas are covered to protect users from bad weather, a feature that can also be found on most shooting ranges in Montana.
Turcotte Shooting Range: Canton
The Turcotte Shooting Range is a good place for gun users to fine-tune their shooting skills since it provides range services as well as training courses for people with different levels of shooting skills.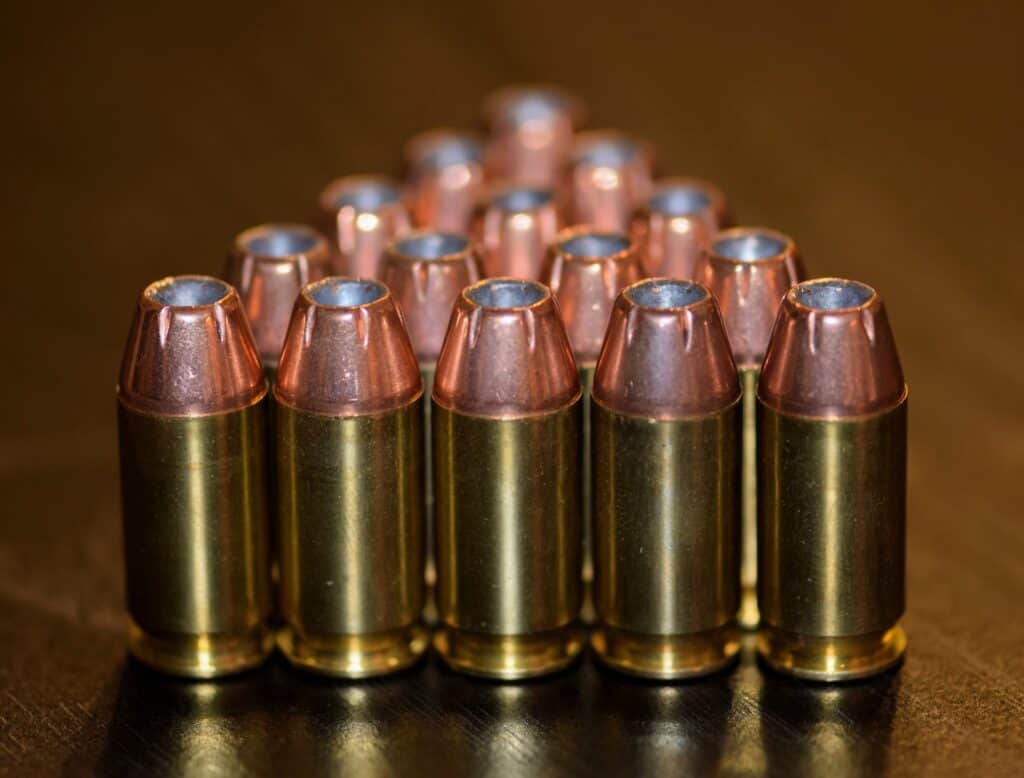 Whether you would like to hone your gun firing skills or to begin classes as a new user, the facility has courses that are tailored for you. The classes include basic handgun training and enhanced handgun carry among others, similar to the classes that are available in Missouri shooting ranges.
The facility has a pistol range, two archery ranges, a 300-yard long rifle range, two skeet ranges, one 5-stand range, and a sporting clays course. 
McHenry Shooting Range: Perkinston
If you would like to join a gun range that promotes the development of life skills like safety, discipline, teamwork, self-confidence, and ethics, then you need to try the McHenry Shooting Range, a gun range that focuses on instilling the aforementioned life skills and other values.
The facility offers gun training from basic courses to advanced courses for experienced shooters. It has an extensive shooting range that features a combination of a shotgun shooting area with 5-stand, a sporting clays field, and a skeet range, which is unlike some gun ranges in New Hampshire that doesn't allow the use of shotguns.
Two Gun Tactical: Flowood
Located in Flowood, Two-Gun Tactical is a leading gun range that serves the Central Mississippi region and all the nearby areas. It features an indoor shooting range, a gun store, and a training facility. You can practice shooting at the shooting range, buy or rent a gun from the store, and attend classes to refine your gun use and safety skills.
You can shoot at the facility's range either as a registered member or as a nonmember. Customers who buy firearms at the facility get a 30-day membership trial as well as free time to shoot in the range.
Bullz I Sports: Lucedale 
Bullz I Sports is a shooting range with a difference in that in addition to providing affordable range services, it offers a host of products including guns, ammunition, gun accessories, optics, and reloading equipment and supplies.
The shooting range of Bullz I Sports includes 400-yard and 500-yard rifle lanes with shooting booths. You need a membership to get access to the shooting range though some of the facilities are charged based on a 2-hour session per person. Members get unlimited access to the shooting range's facilities.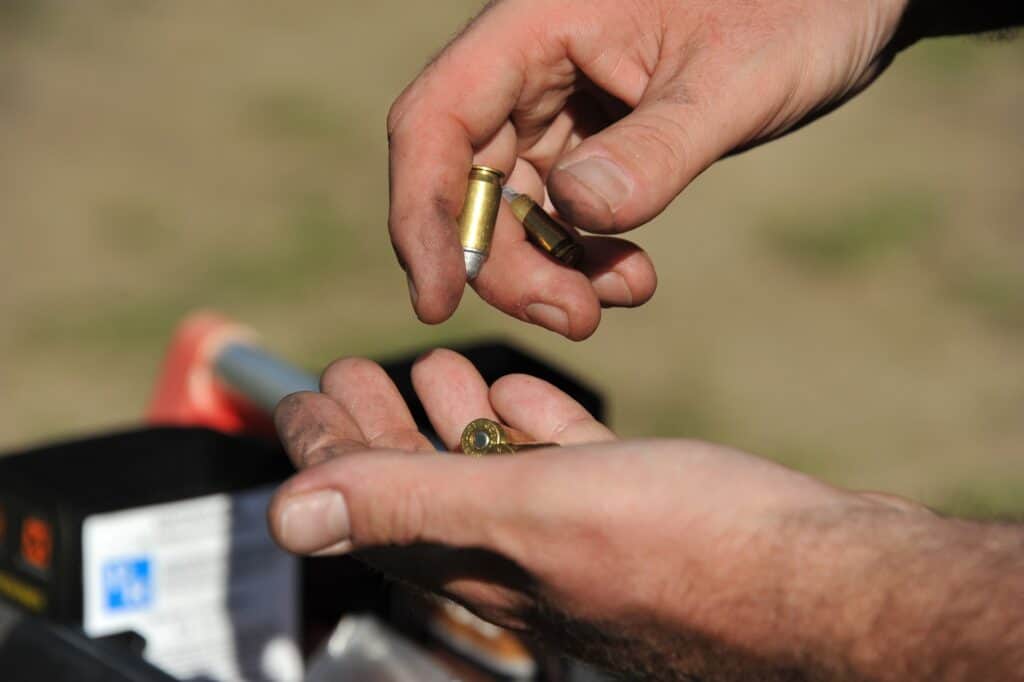 The Range @ 601: Meridian
The objective of The Range @ 601 is to offer users a safe and pleasant shooting experience. This gun range features a shooting area with 10 lanes. The facility also provides training certification courses, with the option of users becoming members. You can also get different brands of guns, apparel, and archery at the facility's shop.
Safety is the number one concern of this facility, and the organization has strict range rules that people have to abide by while using the range. The Range @ 601 also organizes a wide range of events to promote knowledge about gun use and defensive skills.
TGC Outdoors: Abbeville
TGC Outdoors is an outdoor gun range that also provides different levels of gun training and certification courses including concealed carry and beginners' instruction. 
The facility also provides rental guns, which allows you to rent long guns, handguns, machine guns and silencers. When you rent a gun at the facility, it requires you to use the ammunition that it supplies.
TGC Outdoors also has a gun store, from which you can purchase a variety of items including firearms, NFA products, and thermal and night vision devices.
Trigger Time Indoor Shooting Center: Tupelo
The Trigger Time Indoor Shooting Center is a full-service gun range that features a range, training classes, gun rentals, FFL transfers, and an online gun and firearm accessory store. The facility also hosts events such as pistol leagues on different dates to promote shooting sports.
Different levels of training are offered to cater to the needs of users with different shooting skills and general gun use capabilities. Some of the courses that you can register for include basic handgun, enhanced carry and defensive pistol.
Conclusion
You can join any of the best shooting ranges in Mississippi to learn or practice shooting and general gun use and safety. It is important to choose a well-equipped facility so that you can get the best training and have a blast while you're at it.