As an Amazon Associate we earn from qualifying purchases.
The shooting ranges in New Hampshire are firing facilities designed to make them suitable for qualified shooters, shooting training, and practice. Some gun ranges are operated by the government for military or law enforcement, whereas others are privately owned for recreational shooters.
Various shooting ranges also sell or offer rental firearms to clients. A buyer gets to be guided by an instructor about the right firearm, depending on the intended purpose. If you want to buy, it's a requirement to be experienced and qualified in shooting to avoid any harm.
The Top Shooting Ranges in New Hampshire
Below are 10 top shooting ranges in New Hampshire:
Granite State Shooting Range: Hudson
Granite State Shooting Range is an indoor firing range as well as a gun shop. It is a place where you can enjoy excellent customer service, effective firearms training, and the highest safety standards.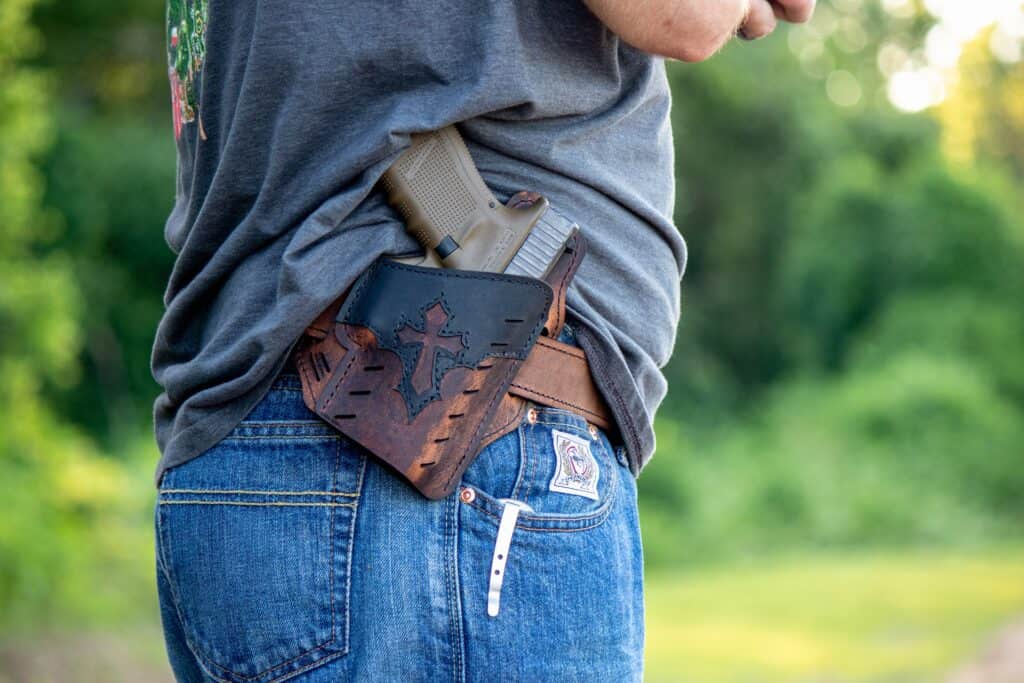 The training and knowledge we offer you depend on the intended purpose of the shooting, whether it's to keep your family safe, shooting as a source of income, or for the pleasure of shooting itself.
A firearm can only be as good as the shooter behind it; hence, we ensure that we teach you the required skills.
As a member of the indoor range team, you enjoy some benefits such as:
free lanes
free firearm rentals
discounts on ammo
you can also avail similar perks at the gun ranges in Wisconsin
there is a QLess system that allows you to get in our queue for a shooting session from wherever you are
You can also reserve a shooting lane up to 14 days in advance, and the booking system will keep updating you about your position in line.
Wilson Hill Pistol Club Shooting Range: Manchester
Wilson Hill Pistol Club is the oldest pistol club in New Hampshire that is still in operation to date. It is an indoor shooting range that was started in 1935 in Manchester, New Hampshire. The pistol club engages in firing training and supports individual and organized target pistol shooting.
This pistol club also offers a membership opportunity to people involved in gun-related matters. It ensures that it promotes safe and responsible gun ownership meant for either sport or personal protection.
Londonderry Fish and Game Club Shooting Range: Litchfield
Londonderry Fish and Game Club (LFGC) was started in 1951 to promote the proper use of natural and wildlife resources. Just like the shooting ranges in Wyoming, it offers perfect Hunter Education Courses for safety and accurate shooting during hunting.
Also, LFGC allows interested individuals to be part of the club by registering for membership. It is a gun range that accepts any form of contribution from the public to properly run its planned activities and events.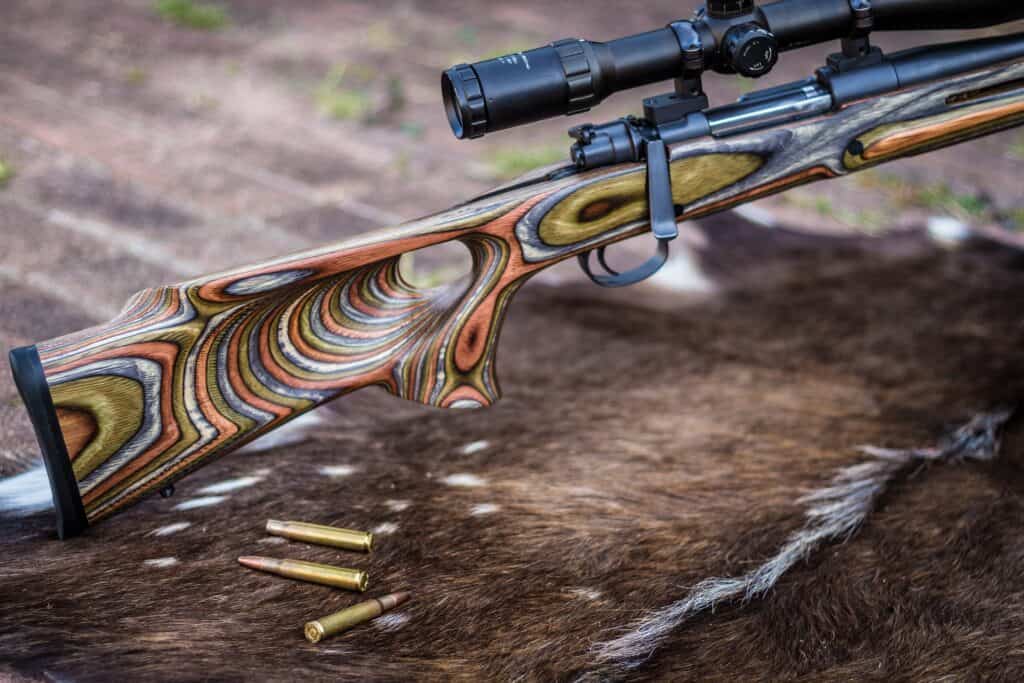 Belmont Firearms & Range LLC Shooting Range: Belmont
At Belmont Firearms and Range LLC, you get to experience a safe and family-friendly environment for your shooting enjoyment. The indoor gun range is clean and climate-controlled and is therefore conducive for the majority.
Unlike the top shooting ranges in New Orleans, no shotguns are permitted in this range. All handguns and long guns are allowed as long as the owner is above 18 years old.
A minor ought to be accompanied by a parent or a legal guardian. Some instructors get to guide you to choose the right firearm in case you want to tent or to buy.
Kinnicum Fish and Game Club Shooting Range: Candia
Kinnicum Fish and Game Club is a private place with several shooting ranges that only its members can enjoy.
These ranges include:
a rimfire range
25/50 yard range
100-yard range
200-yard ranges, which is comparable to Washington shooting ranges
it also has a wobble trap
a placeholder for archery
a pistol pit
There are various events in the club like running deer, cowboy shoots, big game dinners, fun shoots, 22lr shoots, and hunter education. Some events are private, while others are public.
Pinnacle Mountain Fish and Game Club Shooting Range: Lyndeborough
At Pinnacle Mountain Fish and Game Club, you must be a member to participate in activities.
They have an extensive list of things you can do, such as:
air gun outdoor target shooting
pistol outdoor target shooting
muzzleloader outdoor target shooting
rifle outdoor target shooting
shotgun trap shooting
All these activities take place in the shooting range.
Exeter Sportsman's Club Inc. Shooting Range: Exeter
It was established in 1878. Exeter Sportsman's Club Inc. (ESC) was started to promote conservation of fish and game and improve interest in shooting sports in Exeter and the neighboring communities. It was formed to encourage outdoor enthusiasts to maintain the highest standards of sportsmanship.
It is a members-only shooting club that engages in educating the public about gun rights, unlike some shooting ranges in West Virginia where membership is optional. Club membership is meant to promote marksmanship at all times.
As a member, you improve your target shooting skills, firearms safety, conservation of wildlife, hunting, good sportsmanship, and civic responsibilities.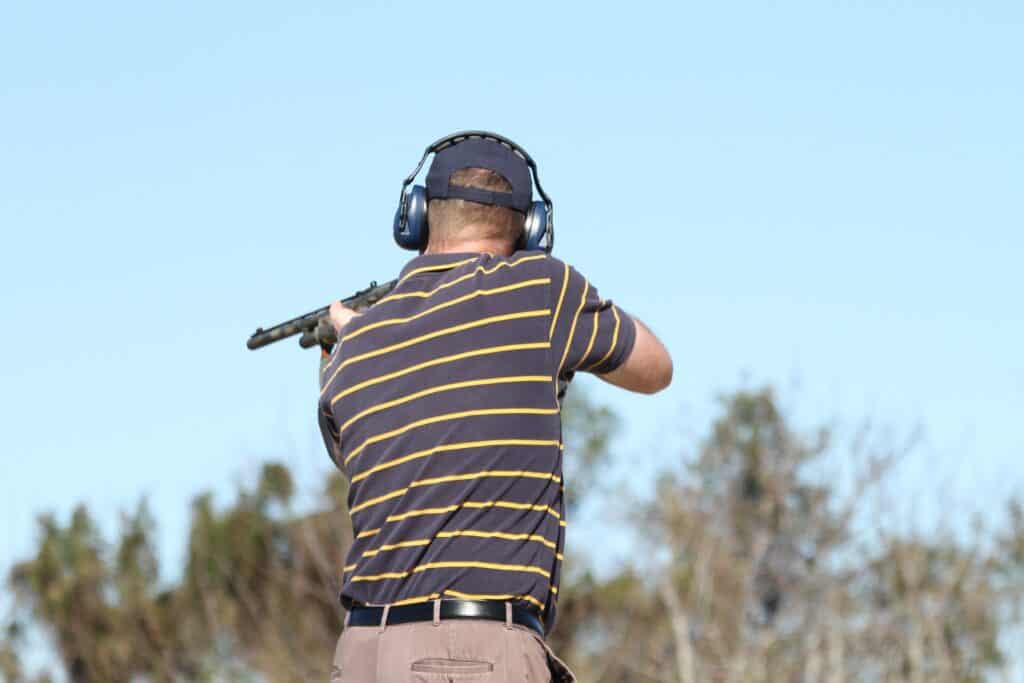 Pelham Fish & Game Club Shooting Range: Pelham
It was formed in 1919 and later incorporated under the laws of the State of New Hampshire in 1921. Pelham Fish & Game Club is a safe, members-only, and family-friendly shooting facility.
The club offers shooting sports, resource conservation, and continuous shooting education.
In this active firing range, photographic, video, or recording devices and equipment are strictly prohibited.
SIG SAUER Academy Shooting Range: Epping
SIG SAUER Academy has been the best indoor shooting facility in the United States for more than two decades. It offers the highest quality firearms for both indoor and outdoor activities. This is the perfect place to be if you want to experience a comfortable and safe shooting experience with your loved ones.
The gun range has appropriate firing classes, professional range masters, among other benefits.
Nashua Fish and Game Association Shooting Range: Merrimack
At Nashua Fish and Game Association Shooting Range, you make new friends by participating in shooting competitions.
By engaging in outdoor firing activities like:
archery
bullseye pistol shooting
action pistol shooting
high-power rifles shooting
small-bore rifles shooting
among others, you get to learn new skills
Also, in this shooting range, you can practice trapping, fishing, and Schuetzen. There are activities for both females and males.
Conclusion
Shooting is an excellent experience for every individual who has an interest in the field. Visit the above shooting ranges in New Hampshire and experience the very best services.