As an Amazon Associate we earn from qualifying purchases.
With gun shooting becoming a popular sport across the country, the number of gun ranges has increased significantly. New Orleans has not been left behind since the area is home to a number of modern and well-equipped indoor and outdoor gun ranges. If you are looking for a shooting range in New Orleans, you can be confident you will find one that suits your needs and desires.
In most facilities, you are assured of a fun and enjoyable experience for the entire family.
The Top Shooting Ranges in New Orleans
New Orleans has the best gun ranges in the USA. Most shooting facilities are well equipped with innovative amenities and a wide selection of ammunition and firearms to guarantee the best experience. Furthermore, most of these places have range officers who can help you handle a firearm comfortably and take care of any challenges you are facing while on the range.
Here are the top 10 shooting ranges in New Orleans.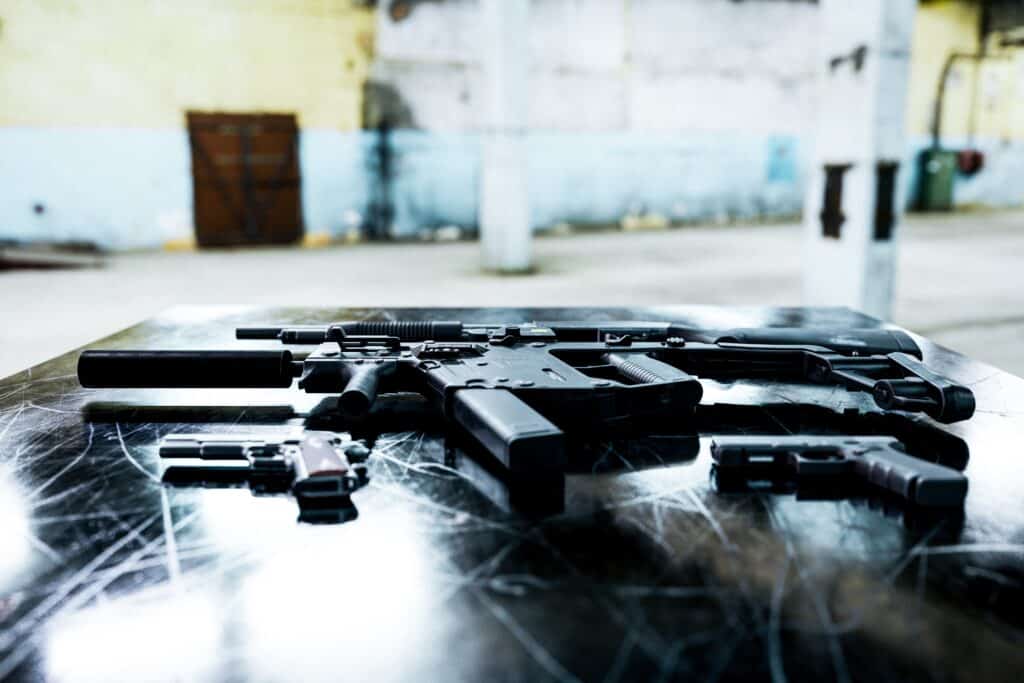 NOLATAC Training Center
NOLATAC Training Center is a premier outdoor shooting range and training center in New Orleans area.  The gun range is located on the NOLA MotorSports Park in Avondale LA, which is just 20 minutes from New Orleans.
The facility aims to serve as a safe and convenient location for military, law enforcement, and homeowners to train in firearms, driving, defense, and tactical training, while also catering to the needs of the local shooting sports community. The facility has rifle and pistol ranges that are 25 to 100 yards long and a long range rifle range that targets to 1300 yards.
NOLATAC Training Center also has a field area that supports recreational shotgun sports like clay target shooting and are preparing a Drone Hunter station where people can use shotguns to shoot down drones. The facility hosts training all year round for all types and skill levels. They also offer rental grounds for parties, corporate team building events, and competitions of all sizes and disciplines.
The Shooter's Club
The Shooter's Club is one of the top-notch shooting ranges in New Orleans area. The firing range consists of 14 25-yard long firing lanes and has a large collection of handguns for rental purposes. The lane rental fees are $17.50 per hour, gun rental is $15 per gun per hour and the cost of ammunition varies depending on the caliber.
The facility accepts several payment methods including all major credit cards, Visa, Discover Amex, and Master Card.
The Shooter's Club has been the best firearms shooting facility in the area for more than a decade. The gun range is staffed by former law enforcement and military officers and some civilian gun enthusiasts. Just like some gun ranges in South Dakota, the facility caters to both the hunters and tactical market and offers the best shooting experience in New Orleans.
The location operates 6 days every week and is open from 11am to 8pm from Tuesday through Saturday and Sunday from 12pm to 6pm.
St. Bernard Indoor Shooting Center
St. Bernard Indoor Shooting Center is one of the best shooting ranges in New Orleans. The facility features a 10-lane shooting bay and 3-lane VIP bay for its members and all lanes have full air conditioning and plenty of light for a clean, enjoyable, and safe shooting experience.
The gun range accommodates most shotguns, rifles, and handguns. There is no rush when shooting at this range because their range fee is for the entire day and it includes the necessary safety equipment.
St. Bernard Indoor Shooting Center has a growing inventory of modern and vintage guns that you can try out before buying. Their indoor range is convenient and safe for people who want to have an awesome time with firearms and even train for self-defense purposes. This gun range is open to the public and they also offer private and group training classes, similar to the gun ranges in Tennessee.
Jefferson Gun Outlet & Indoor Range
Jefferson Gun Outlet & Indoor Range is conveniently located in Metairie, Louisiana. The facility specializes in most firearms brands, safety equipment, gun reloading supplies, holsters, gun shooting accessories, and many more. Whether you want to train on firearm use and safety or are just practicing gun shooting for leisure purposes, this is the premier shooting range for the greater Louisiana area.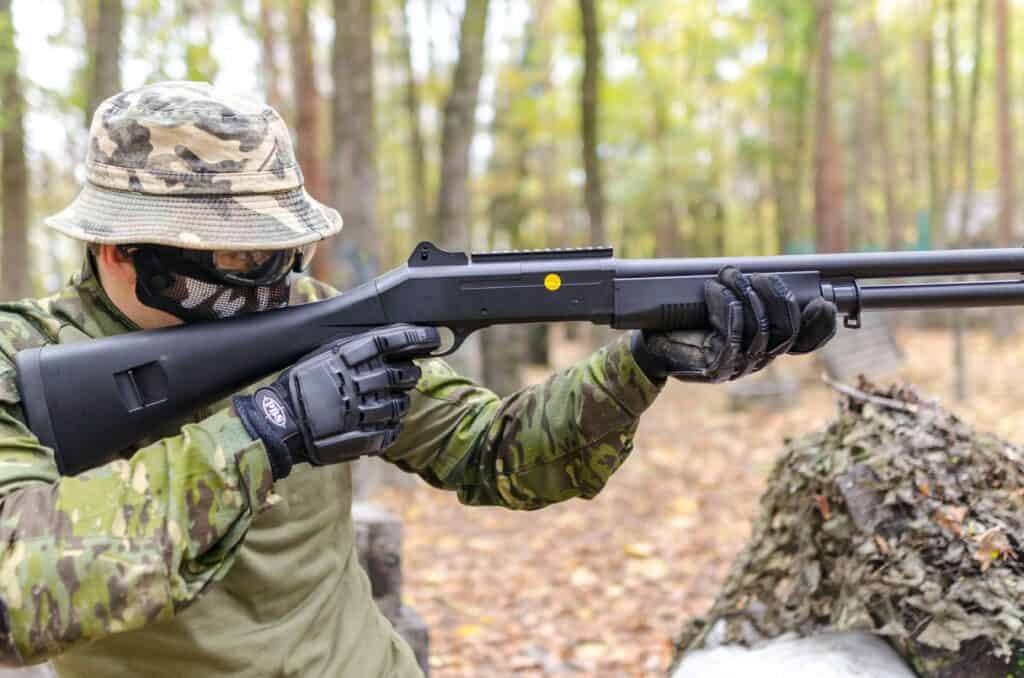 The Gun range at Jefferson Gun Outlet & Indoor Range has 14 shooting booths that are 25 yards long to cater to the needs of every gun enthusiast. The gun shooting facility operates from 10.00am to 7.00pm from Monday to Saturday and 11.00am to 6.00pm on Sundays.
F.I.T.S. Indoor Range
F.I.T.S. Indoor Range is a premier indoor shooting range, firearms training and instruction facility. F.I.T.S. gun range has 8 indoor lanes of 25 yards that are air conditioned and have the latest technology in air quality, target handling, and lead disposal and sound abatement. The shooting area is air conditioned and has HEPA filter for your comfort and safety.
The facility allows handguns up to 44mag. and small bore rifles, but high-powered rifles are not allowed. Those who are looking for firearms can browse their selection of guns and try them out before buying.
The facility has Louisiana State and NRA-certified instructors who offer unmatched firearms training. Non-members pay $20 per hour, while members and children pay $10 per hour, while the military and law enforcement officers pay $13 per hour.
Concealed Carry NOLA LLC
Concealed Carry NOLA LLC is a premier gun shooting facility in New Orleans area. Just like the gun ranges in Texas, the training facility has covered shooting stations that have been designed with the students in mind. The air-conditioned shooting range means that people can learn about firearms with guaranteed comfort through all seasons of the year.
The institution uses bore sight lasers to enable students in learning trigger control before they go for actual live fire training.
Concealed Carry NOLA Training offers the necessary training classes needed to apply for a Louisiana Concealed Handgun Permit. They also provide NRA Basic Pistol course for individuals who want a firearms training but do not need a concealed handgun permit. This is the best gun firing place for those who want to learn more about firearms and enhance their shooting expertise.
Pine Ridge Shooting Center
Pine Ridge Shooting Center is one of the best outdoor shooting ranges in New Orleans. The facility has one skeet field and one trap field and these fields are lit for those who want to use them at night. They also have an outdoor rifle range and handgun or small bore rifle shooting ranges that targets up to and maximum of 500 yards.
The range at Pine Ridge Shooting Center is available to club members all year round. They also have a clubhouse that is handicap-accessible and food is available in the range. The shooting range also hosts trap and skeet competitions all year round and offers shooting events for the youth.
Gators and Guns
Gators and Guns is part of the Premium Tours and Transportation that offers the most inclusive tour services in New Orleans, Louisiana. Gators and Guns was established in 2016 and features two activities, a two-hour airboat tour of Louisiana swamp and bayou and a fully automatic indoor shooting range.
The shooting range is one of the newest indoor shooting ranges and offers the most comfortable and exciting shooting experiences in Greater New Orleans.
The range at Gators and Guns has 2 separate ranges with seven bays each and they have top of the line furnishings and equipment. This allows guests to enjoy a private experience since there are certified range instructors who help people through proper gun operation and safety. At Gators and Guns, you can choose to enjoy the gun range alone or both the gators and guns and there are different packages that you can choose to suit your needs.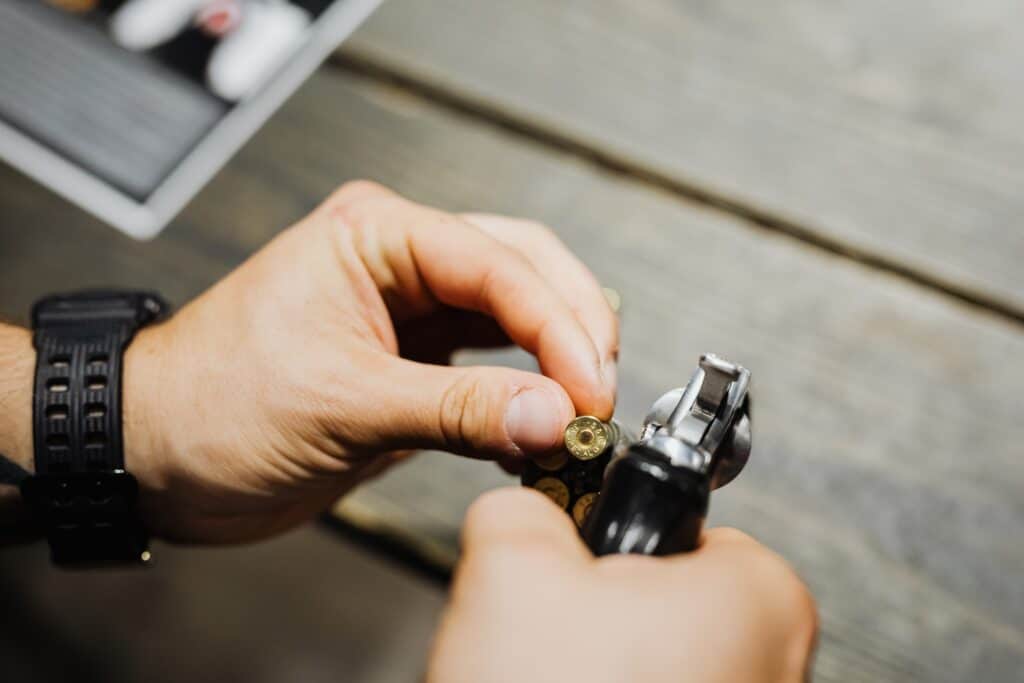 Honey Island Shooting Range
​Honey Island Shooting Range is one of the top shooting ranges in New Orleans and is open to the public. The facility is located in the Pearl River Wildlife Management Area. The range is pretty affordable and is managed by the Louisiana department of wildlife and fisheries.
The best thing about this outdoor range is the fact that you will be surrounded by the beauty of nature as you engage in your gun shooting.
Honey Island Shooting Range has an informal practice area for shotgun and sporting clays. They also have an outdoor shooting center for rifle that target a maximum of 100 yards and handgun or smallbore rifle for a maximum of 100 yards.
For those who are not interested in shooting sports, there is an outdoor archery field, something that you can also enjoy in the gun ranges in South Carolina. To ensure the safety of every individual, ear and eye protection are necessary for those who are using or are close to the shooting ranges.
Bayou Dragon Guns & Indoor Range
Bayou Dragon Guns & Indoor Range is one of the best indoor shooting ranges in New Orleans. This gun range a fully-stocked gun store where people can rent or buy firearms and firearm shooting accessories. This means that you can try out a variety of guns whenever you are at the range without spending lots of money.
Bayou Dragon Guns & Indoor Range has friendly and knowledgeable staff who can help you select firearm rentals and answer all your inquiries.
Bayou Dragon Guns & Indoor Range has designed their range to be friendly and welcoming to every individual regardless of their gun shooting expertise. The facility offers a variety of firearm courses to help first time shooters and experienced shooters who want to boost their skills.
Their instructors are NRA-certified and they have immense experience handling firearms. If you are looking for something fun for the weekend, you should head to the Bayou Dragon Guns & Indoor Range.
Conclusion
There are many gun shooting ranges in New Orleans and your choice will depend on where you live or your holiday destination. Before visiting any gun range, it is best to check out their website to know their rules regarding carrying guns and ammunitions.
You do not want to spoil your shooting experience, especially if you want to use your own gun. Be sure to try out the gun rental services that most shooting ranges offer as it will sharpen your expertise and help you discover better firearms in the market.