As an Amazon Associate we earn from qualifying purchases.
South Dakota is known to have quite a number of attractions. But when you are not touring the beautiful state, you can plan to indulge in a gun shooting adventure.
South Dakota is a permit-less carry state, meaning that you can carry a firearm in your vehicle as long as you are 18 years and over. If you are below the age of eighteen, the state allows you to carry a concealed pistol under the supervision of a parent or guardian.
However, even with such a permit, it is your personal responsibility to learn the basic skills for not just possession but also for use and care of firearms. And the best way to get the knowledge and skill is by taking part in a shooting adventure at one of the top shooting ranges in South Dakota.
The Best Gun Ranges in South Dakota
South Dakota is one of the states that allow constitutional carry of firearms.
To echo what Charles M. Hayes once said, "Safety first is safety always". The state offers several gun ranges that you can visit to learn the basic skills required when handling firearms.
In addition to the basic knowledge, gun ranges are designed to offer a thrill-filled shooting adventure to first time users and expert shooters.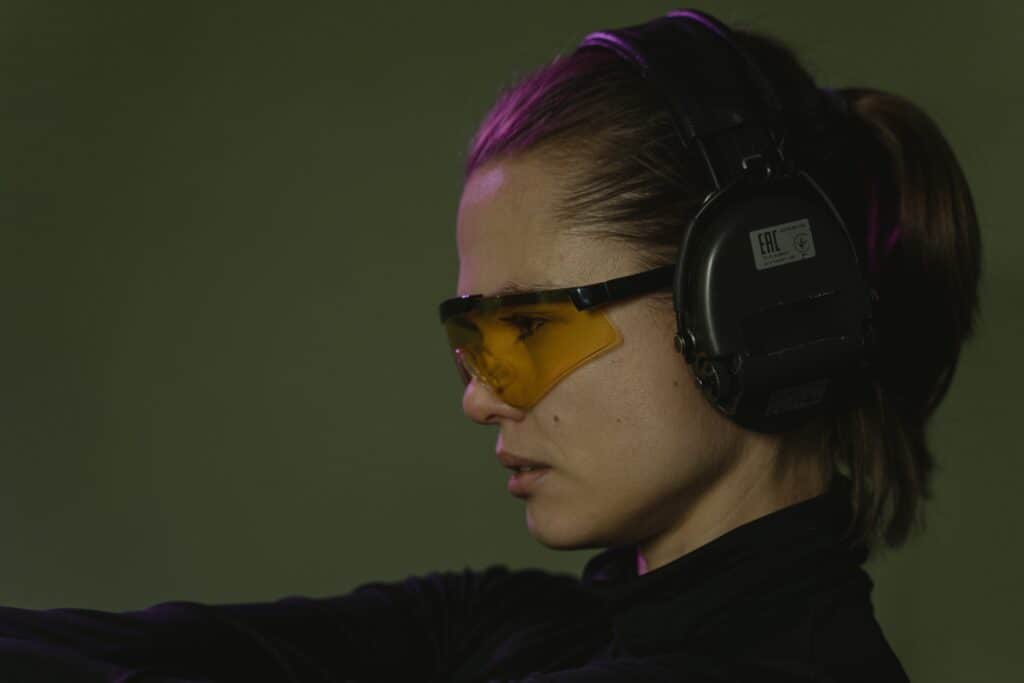 Here are the top gun ranges in South Dakota:
The Buffalo Butte Ranch Range: Gregory, SD
Located in Gregory City, The Buffalo Butte Ranch Range is said to top the list of South Dakota's top shooting ranges.
If you are looking to become an avid shooter with a precise aim at your target, then this range is an ideal place for you. Being an outdoor setting, the facility offers exceptional shooting ranges, with the longest being 1776 yards.
There are rifle ranges of 100 yards for those looking for a smooth starting point while at the same time giving experts one of the longest shooting ranges in South Dakota, comparable to the gun ranges in South Carolina.
This is definitely a place that you would be pleased to bring friends and/or family. You get to enjoy the beautiful landscapes and enjoy a hunt together.
Rosebud Arrow, Rod, & Gun Club: Winner, SD
Rosebud Arrow, Rod, & Gun Club is a unique gun club offering not just one but 3 shooting ranges. There is an indoor shooting range, a trap range, and an outdoor range. You get to choose a range that suits your needs.
The indoor range is carefully designed to accommodate rifles and pistols to a maximum of 20 yards while the outdoor range offers a shooting range of up to 50 yards, which is as large as most shooting ranges in Maine.
Rosebud Arrow, Rod, & Gun Club has qualified range officers whose biggest aim is to educate and entertain the guests to the best of their ability.
With an entry fee of $5, you get to pick a range that will improve your skill, and make you a better and more accurate shooter.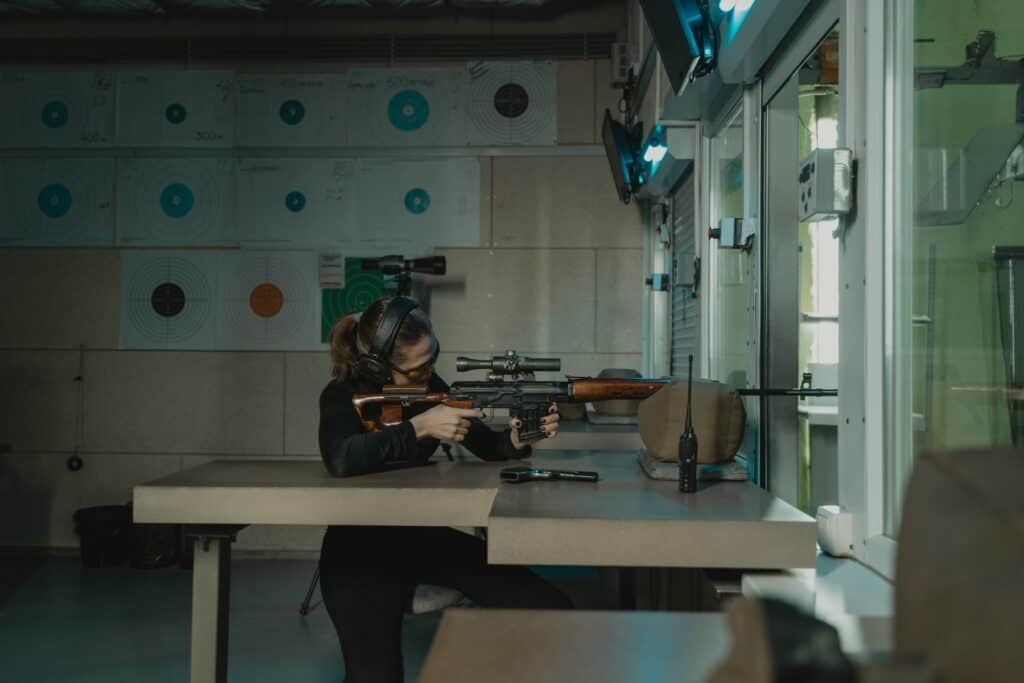 Smoking Gun Indoor Range & Training Center: Rapid City, SD
Intended to accommodate rifles, handguns, and shotguns, the Smoking Gun Indoor Range and Training Center is the perfect spot for anyone looking for a pleasant indoor shooting experience. 
Operating on Monday through Saturdays from 11am to 5pm and Sundays from 12pm to 5pm, the range is open to all. So whether you live in the beautiful Rapid City or you are just visiting, you are set to have an amazing time here.
Featured in the gun range are 12 climate-controlled lanes that will be perfect for you to hone your shooting skills. If you are a fist timer, you don't have to worry because Smoking Gun Indoor Range and Training Center has a good team of range officers who are always on the lookout.
And the best thing is that you do not want to rent a gun at the facility, you are allowed to bring your own firearm.
Brookings County Outdoor Adventure Center: Brookings, SD
Do you have a passion for shooting? Would you like to hone your skills? Brookings County Outdoor Adventure Center, just like the name suggests, is quite the adventure.
Well, although the range is popularly known for its indoor archery range, it is also an ideal spot for shooting sports in South Dakota. Just like the shooting ranges in Kentucky, this archery and firearm center is well designed to cater to every shooter's needs, new or experienced. 
The range has a 25-yard firearms range for shooting practice and a classroom designed to accommodate shooters who require training sessions.
Crooks Gun Club: Sioux Falls, SD
Crooks Gun Club is a trap shooting haven. If you are a hunter, a sportsman, or a wannabe shooter, you will have a good time at this first-class shooting facility.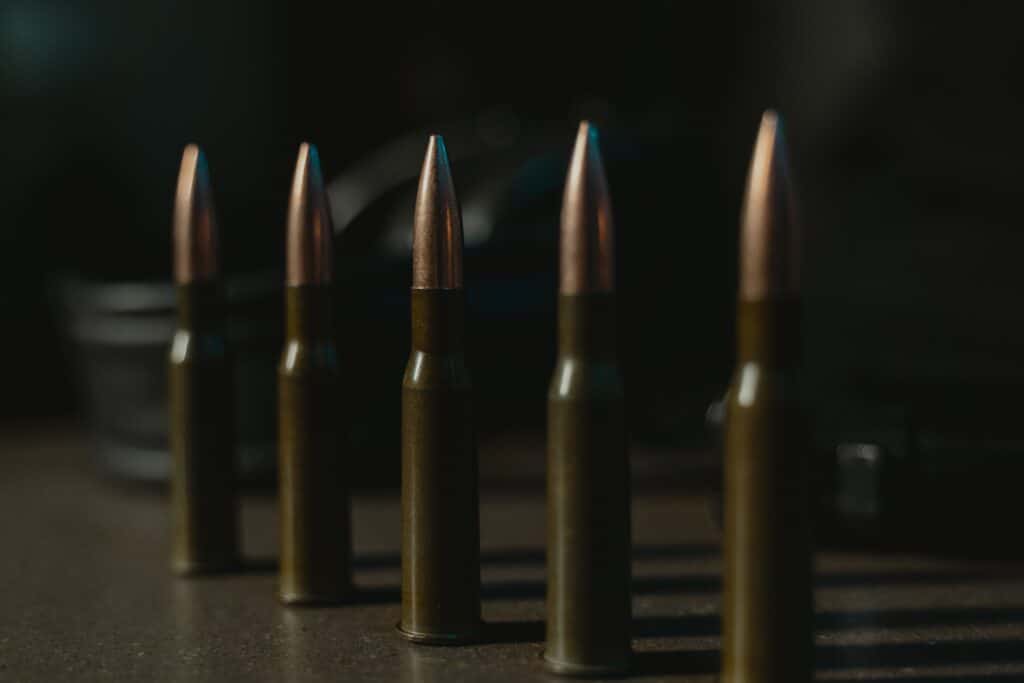 Although you will not find a rifle or pistol range at the Crooks Gun Club, there are 13 programmed PTA traps for some exhilarating trap and skeet shooting adventures, which is similar to the shooting ranges in Louisiana.
To ensure that you enjoy your trapshooting escapades, it is best if younger shooters are under adult supervision. This is because trap shooting requires accuracy and skill and it is a game that involves too much movement.
Garretson Sportmen's Club: Garretson, SD
Known for its unique landscapes, Garretson is one of the best gun clubs in South Dakota. Working hours at the gun club are 8 am to 8 pm on weekdays and 8 am to 5 pm on weekends, and it is open 7 days a week, unlike some gun ranges in Kansas that are only open on weekdays.
As a guest here, you can choose to spend your time at the trap range, the rifle range or the indoor range. The rifle or pistol range offers a shooting range of up to 200 yards and portable target frames, allowing you to place your target at your preferred range.
The indoor shooting range has 10 shooting points, with one of them being wheelchair-accessible. The indoor range is an all-year-round facility thanks to its climate-controlled systems.
Conclusion
It doesn't matter if you have perfected your shooting skills or you are just curious about firearms and their accessories. The shooting ranges in South Dakota are worth visiting.
Start planning for a shooting experience of your lifetime; an experience that will not only entertain you but also educate you on safety practice whilst handling a firearm.