As an Amazon Associate we earn from qualifying purchases.
A dependable shooting range is at the heart of getting the best gun training. If you are in Kentucky and you would like to advance your firing skills, there several top gun ranges that you can visit.
The Top Gun Ranges in Kentucky
Here, I have compiled a list of the 10 best gun ranges in Kentucky to help you choose an appropriate facility. The ranges have different features that make them suitable for different users' needs.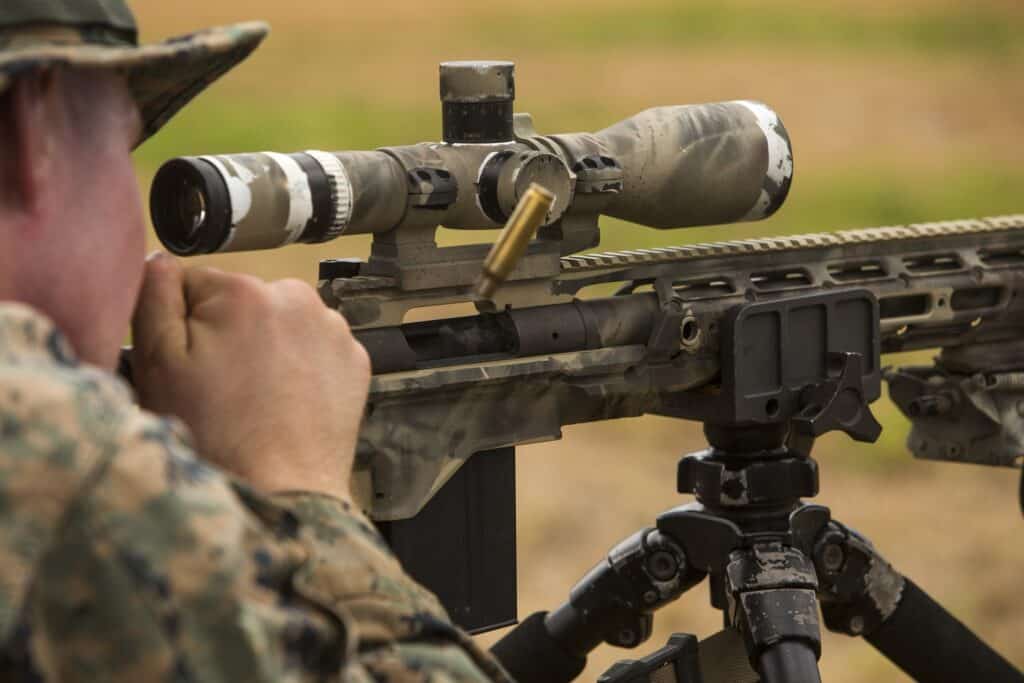 Knob Creek Gun Range: West Point
The Knob Creek Gun Range is an outdoor shooting range that provides affordable shooting range services, gun buying and selling, and machine gun shoot. The shooting range of the facility is 350 yards long and provides all-day access. You can practice shooting with any caliber at a fee of $12 per person.
At the facility's store, there is a large inventory of firearms and accessories including rifles, pistols, shotguns, ammunition, targets, scopes, and mounts among others. Machine gun enthusiasts have an opportunity to hone their skills by shooting at barrels, abandoned vehicles and other targets.
Openrange Gun Range: Crestwood
Located in Crestwood, just a few miles east of Louisville, the Openrange Gun Range features a shooting range and a firearm shop. The facility provides gun training for both beginners and experienced shooters who would like to have a blast. The shooting range has five 100-yard rifle positions and 12 pistol positions.
The range also has programmable target positioning features and a fully certified gun shop. There is also a training center for gun use and safety lessons and a conference room for meetings.
S and D Indoor Range: Nicholasville
S and D Indoor Range is a gun range that provides all the services that you can think of when it comes to gun training.
The services include:
range rentals
firearms rentals
range ammunition
The range of the facility features twelve 25-yard shooting lanes that can accommodate both rifle and pistol shooters. There are also eight 30-yard archery lanes, similar to the shooting ranges in South Dakota.
For firearm rentals, the S and D Indoor Range provides a wide collection of pistols – both new and classic models. For all your shooting activities at the range, the facility provides ammunition from leading suppliers at competitive prices.
Center Target Firearms and Range: London
Center Target Firearms and Range note on its website that it has the only indoor range in the London area of Kentucky. The facility has climate control features and uses modern technologies like interactive simulators to enhance your experience and level of safety as you shoot. The range is 100 miles long, which is ample space for indoor shooting.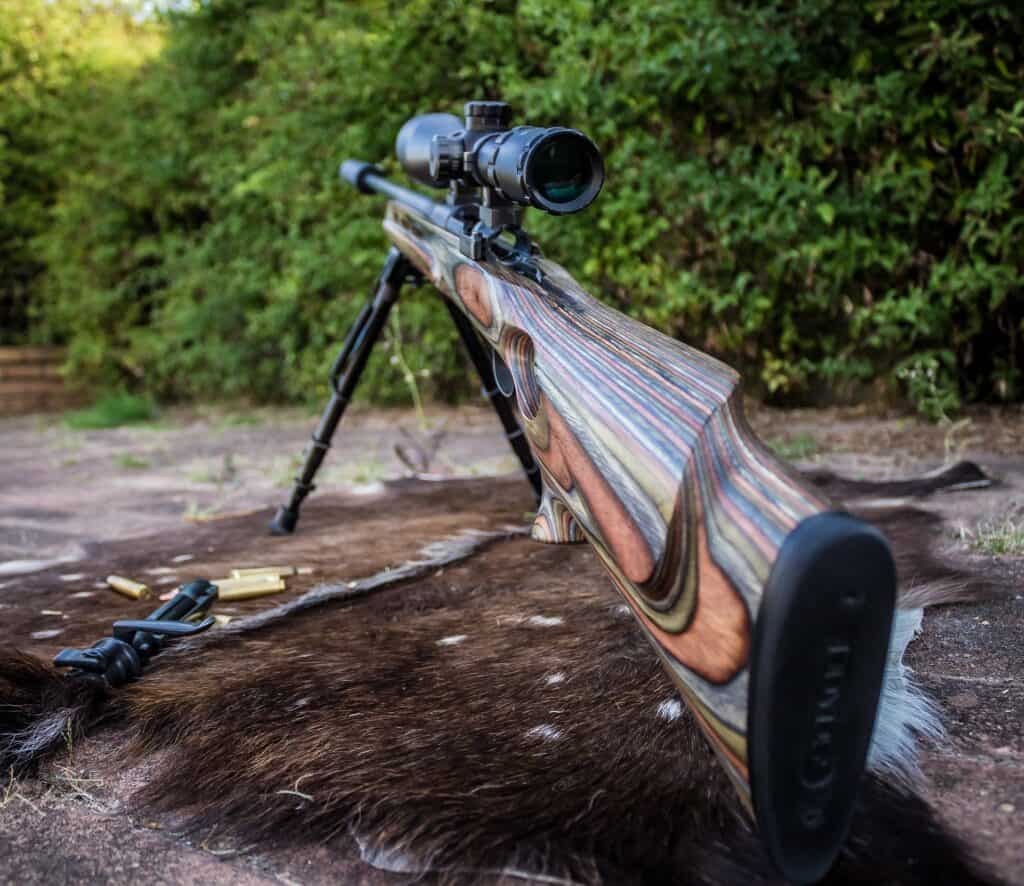 The range also provides firearms and their accessories as well as gunsmith and café services. You can also rent a gun of your choice from the range's store. There is a wide variety of rental guns, including fully automatic rifles, similar to the gun ranges in Maryland.
Range America: Paducah
Range America is an indoor shooting range with a temperature-controlled environment. The facility features a total space of 16,000 sq. ft. that is divided into modern shooting lanes, a firearm education and safety classroom and a retail showroom.
Users also have access to well-organized and equipped shooting lanes for pistols, shotguns and rifles.
Another aspect that makes Range America stand out is that the facility has certified instructors. The staff is ready to teach and assist you in accordance with your skill level.
The retail shop is also well-stocked with firearms, ammunition, and other accessories. There is also a gunsmith to help you with gun cleaning, repair, and maintenance.
Jefferson County Sportsmen's Club: Louisville
Jefferson County Sportsmen's Club is a gun range in Louisville with an indoor pistol range and an outdoor rifle range. The indoor pistol range has a 50-foot indoor range with 5 shooting lanes. The outdoor range is 50 yards long and can be used with .22 rifles only. No handguns are allowed at the facility.
In addition to the pistol and rifle ranges, there is also a black powder range and a trap shooting range. You can also enjoy a variety of other activities at Jefferson County Sportsmen's Club. These include archery and fishing.
Louisville Armory: Louisville
Louisville Armory provides a variety of services that suit the needs of different types of people. The services include:
a shooting range
gun rentals for a wide array of firearms
firearms training that targets new gun users
The notable features of Louisville Armory's gun range include three modern shooting bays with a total of 12 pistol lanes and another 6 lanes for rifles and pistols.
Comparable to the shooting ranges in Louisiana, the lanes are 25 yards long and well-marked at 3, 5, 7, 10 and 15 yards to aid in target positioning. There are also automatic target holders to keep you focused.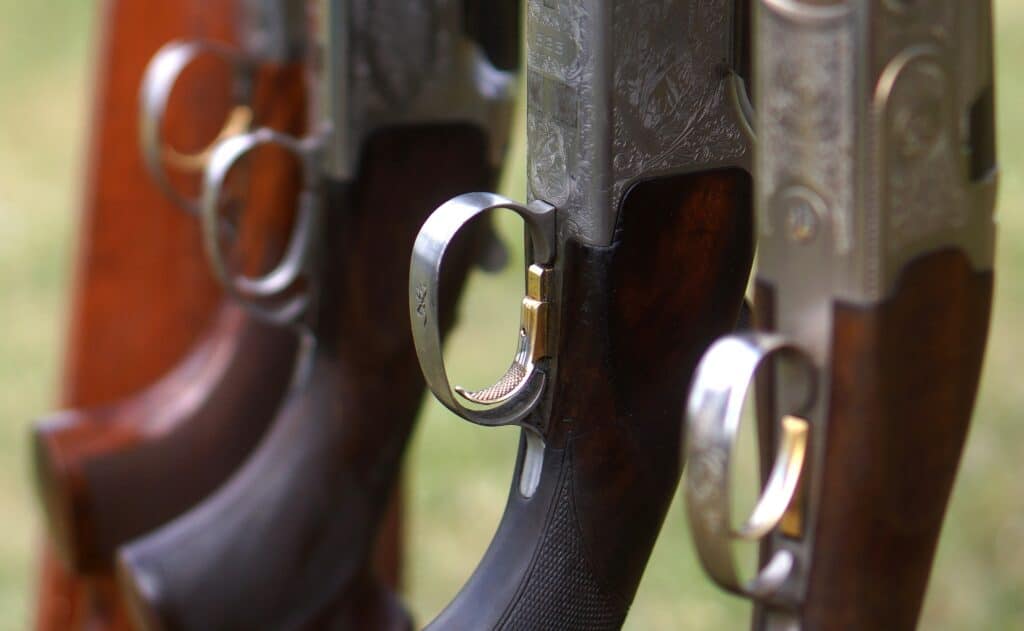 BlueGrass Sportsmen's League: Wilmore
BlueGrass Sportsmen's League was established in 1945 to promote wildlife and habitat conservation and education. Users of the facility are required to register as members by paying a one-time fee as well as an annual fee. As a member, you have an opportunity to take part in the events that the organization hosts in addition to gun training.
The facility has different types of well-equipped ranges including:
a pistol range
a rifle range
a shotgun range
it also has facilities for trap shooting, skeet, and 5-stand
Sugar Creek Range: Lancaster
Sugar Creek Range is a 'members only' outdoor shooting range for pistols and rifles, similar to some exclusive gun ranges in Massachusetts. The facility was established in 2014 with a view to providing a safe outdoor pistol and rifle range as well as quality training.
It features a 250-yard rifle range and a pistol range that is up to 20 yards long. Both ranges are covered to protect users when it rains.
The rifle range has five benches with range distances clearly marked. Similarly, the pistol bays are well-separated and clearly marked. Both pistol and rifle shooters are provided with target stands. The range also features a 75-yard multipurpose shooting range that can be used for move and shoot activities as well as skeet shooting.
Shooter's Roost: Shelbyville
Shooter's Roost is an indoor shooting range that also sells firearms and related accessories. The facility's range and other amenities are open to the general public. The following types of guns can be used at the range: most handgun calibers, shotguns, and .22 caliber rifles.
The range features twelve shooting lanes with clearly marked shooting positions. In addition to shooting training, people can also register for the various courses and activities that Shooter's Roost provides.
These are concealed carry classes, NRA safety training, NRA certification courses, private gun instruction, and bull's-eye competitions, you can enjoy some of these classes in gun ranges in Maine as well.
Conclusion
These are the best gun ranges in Kentucky. You'll certainly make the right selection so that you can have fun as you practice shooting.