As an Amazon Associate we earn from qualifying purchases.
Shooting ranges in Louisville provide a safe place to sharpen your shooting skills regardless of your level of expertise. Some support family fun by accommodating juvenile shooters, who then acquire responsible gun handling skills at an early age. This article focuses on the top 10 shooting ranges that you can use in Louisville.
Best Shooting Ranges in Louisville
Louisville shooting ranges promote gun safety by providing secluded places for shooting practice. You have a choice of either indoor or outdoor ranges depending on your preference. Most facilities offer basic training in gun handling, which is great for novice shooters and anyone who has never handled a gun before.
Facilities selling guns have shooting ranges that allow their patrons to test the guns in order to choose one that they can comfortably use. Others offer their patrons a different shooting experience by providing an exciting choice of weapons that include automatic rifles. This article provides you with a list of best Louisville shooting ranges and the services they offer.
Louisville Armory
Open Range Gun Range
Knob Ridge Gun Range
Jefferson County Sportsmen Club
America's Shooters Indoor Gun Range
Jefferson Gun Club
Shooters Roost
Indian Creek Shooting Center
The Sporting Club at the Farm
Chickasaw Archery Club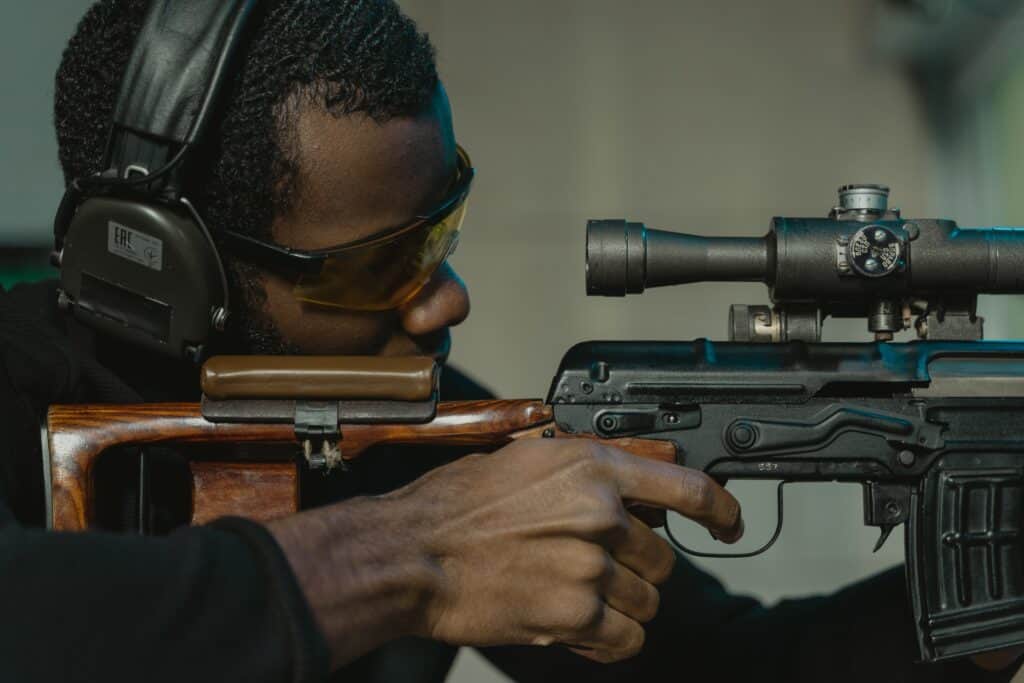 Louisville Armory
Louisville Armory is an exclusive shooting facility that offers its members 3 shooting bays that consists of 12 lanes classified for either pistol or rifle shooting. The lanes are 25 yards long with markings at specific lengths, allowing easy target positioning. You will enjoy air-conditioned facilities that have safety and comfort in mind for users.
The range offers different types of memberships offering different perks. Apart from affordable range prices, members also have access to gun rental services, allowing them to choose from a wide selection of firearms, a range feature that you can also enjoy in some shooting ranges in Utah. Training classes are also available with trained personnel available at all times to ensure safe use of the facilities for all members.
Open Range Gun Range
At Open Range Sports, you gain access to a wide selection of facilities and gun-related services all under one roof. This establishment offers 100-yard rifle lanes and 12 pistol stations that its members can use for safe gun practice. You can hire all types of guns and accessories to use on the range at affordable prices.
The facility also houses a full inventory gun shop where you can purchase firearms and various gun accessories such as reloading equipment and optics. At Open Range, you can also test your shooting skills in the fun Reball area that offers sport shooting fun for the whole family. The facility also offers training for gun users of all ages and skill levels and includes exclusive training for ladies as well.
Knob Ridge Gun Range
Knob Ridge Gun Range holds the title of being one of the coolest ranges in Kentucky. Visit the range and see for yourself as this gun range holds fun family-fun activities such as blowing up objects in shooting practices. It offers both conventional shooting ranges and exciting rifle shooting in staged shooting arenas.
The facility has an in-house gun shop offering firearms and related gun accessories for you to choose from. You can also get training that will help you grow your shooting skills to high levels. The facility supports young shooters under 12 years, creating a safe and fun environment the whole family can enjoy.
Jefferson County Sportsmen Club
Jefferson County Sportsmen Club is an exclusive members-only club that offers access to both indoor and outdoor shooting ranges. The 5-lane indoor pistol range is 50 ft long and provides you with a comfortable place to practice your shooting skills. You can use the outdoor shooting range when you want to try out rifle shooting.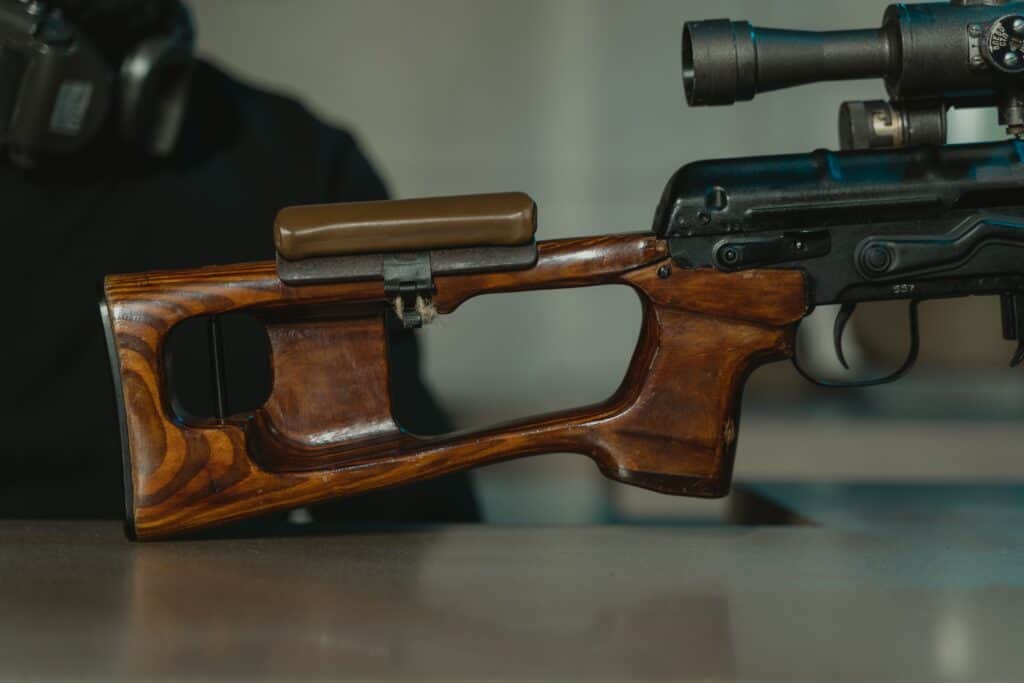 You can also enjoy the trap range for a twist in target practice and go back in time at the black powder range open to the members. Similar to the shooting ranges in Texas, the club also offers an archery range for when you want to expand your shooting skills to include other types of weapons. Apart from regular membership, you can get discount membership if you meet specified criteria.
America's Shooters Indoor Gun Range
America's Shooters Indoor Gun Range consists of a 12-lane facility that includes both regular and premium lanes. The 25-yard lanes are open to the public, although you have the option of signing up for membership to enjoy discounts and perks, similar to the shooting ranges in Virginia. The well-lit facilities are designed with users' comfort in mind to promote hours of endless shooting fun.
Safety is at the centre of the facility and the shooting stations have well-trained and vastly experienced safety officials available to offer assistance. The best part about this facility is that once you pay, you can use the receipt the whole day without having to pay again even if you leave the facility.
Jefferson Gun Club
Put your shooting skills to the test with moving target practice at the Jefferson Gun Club. This members club that is also open to the public has a trap range, skeet fields, and clay course. The clays course has over 17 stations, offering adequate space for all members for a fun-filled family day out.
The membership options support family members inclusion, meaning all family members are under one membership application. The club holds leagues and other special events, adding a competitive edge to the shooting sport. This club promises casual fun for the whole family shooting rifles in a safe environment.
Shooters Roost
Shooters Roost provides target practice lanes for pistols shotguns and rifles. You need to call ahead to confirm the accepted calibers, especially for the handguns. The facility has 12 lanes that are also accessible to patrons in wheelchairs. You can get affordable hourly rates, giving you endless shooting fun at low prices.
If you are new to shooting sports or you want to get a gun for self-defense, you can get training lessons at this facility. The safe handling of guns is essential to minimize the risk of an accidental shooting. Training provides you with the confidence to handle all types of weapons.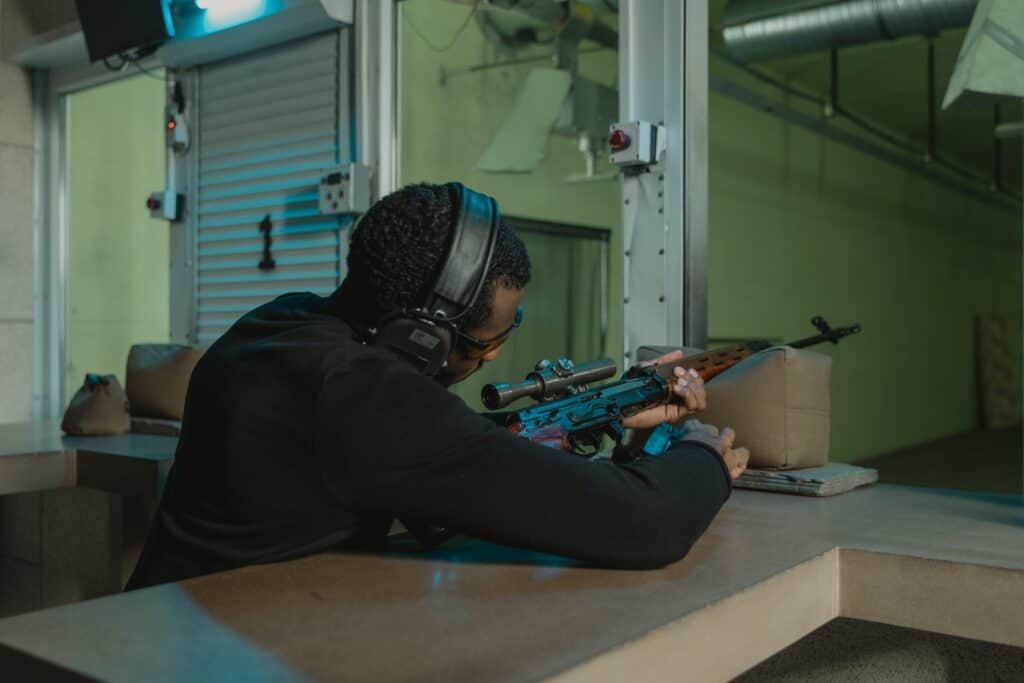 Indian Creek Shooting Center
Located on the outskirts of Louisville, the Indian Creek Shooting Center offers a challenging sporting clay course that will test your shooting skills to the limit. You will also find 5-stand and skeet fields, which are great for wholesome family fun. With favorable rates, you will be able to enjoy hours of fun at this facility.
The establishment also has a pro shop where you can load up on all gun accessories necessary to keep the fun going. The facility offers tournaments and events that you can sign up to test your skills against other people's abilities. If you are looking for a fun way to showcase your shotgun shooting skills, then this is the place to visit.
The Sporting Club at the Farm
Also located just on the outskirts of Louisville, the Sporting Club at the Farm offers an exciting shooting sports experience. You can practice and showcase your moving target shots in this fun family-friendly facility. Just like the gun ranges in Vermont, the facility consists of a sporting clay course, and trap and 5-stand fields set in a natural wooded sprawling farm.
The sporting clay course offers hours of fun and is made more exciting by the design of the course, making it more challenging as you progress. Enjoy other activities at the facility including archery, game hunts and fishing. Youth activities are also on offer, making it an ideal place that the whole family can enjoy.
Chickasaw Archery Club
The Chickasaw Archery Club offers a different shooting range experience as it caters only to archers. Get your bow and arrows ready for fun activities at this facility that promotes archery activities only. You can sign up your whole family for membership at the club as it is open to all.
Regardless of your archery skill level, there is always an activity for you at this establishment. The facility holds different tournaments and other events that can help you sharpen and show off your skills. If you are not into guns, you can enjoy target practice at this alternative sport facility. 
Conclusion
Whether you are a resident of Louisville or just visiting, you will not lack a firing range for shooting sports activities. These facilities offer training that will help you sharpen your skills and most importantly, promote safe handling of otherwise dangerous weapons. You can also get additional fun shooting sports activities such as moving target shooting at exclusive establishments.