As an Amazon Associate we earn from qualifying purchases.
Memphis is home to a large number of shooting ranges that you can use to practice your shooting skills. Each offers different facilities and services, so you can choose the best one for you. Below are 10 highly rated gun ranges in Memphis.
Top 10 Shooting Ranges in Memphis
Shooting ranges in Memphis offer a variety of services that appeal to different tastes of gun users. Some have fully packed indoor stores that allow users to load up on guns, ammunition and accessories. Others offer the use of different types of guns, thereby exposing their members to different shooting experiences.
The ideal range should offer you a wide variety of services and expose you to different shooting skills. It should also have professional safety officials at hand to help in all situations. Discover some of the best shooting ranges in this article and learn more about what they can offer you.
Top Gun Range
The Gun Store and Range
Top Brass Sports Inc.
Global Indoor Shooting Range and Archery
Bullezeye Range
Memphis Sports Shooting Association
Shoot Point Blank
Big Cypress Lodge Shooting Range
TWRA
Kingdom Elite Tactical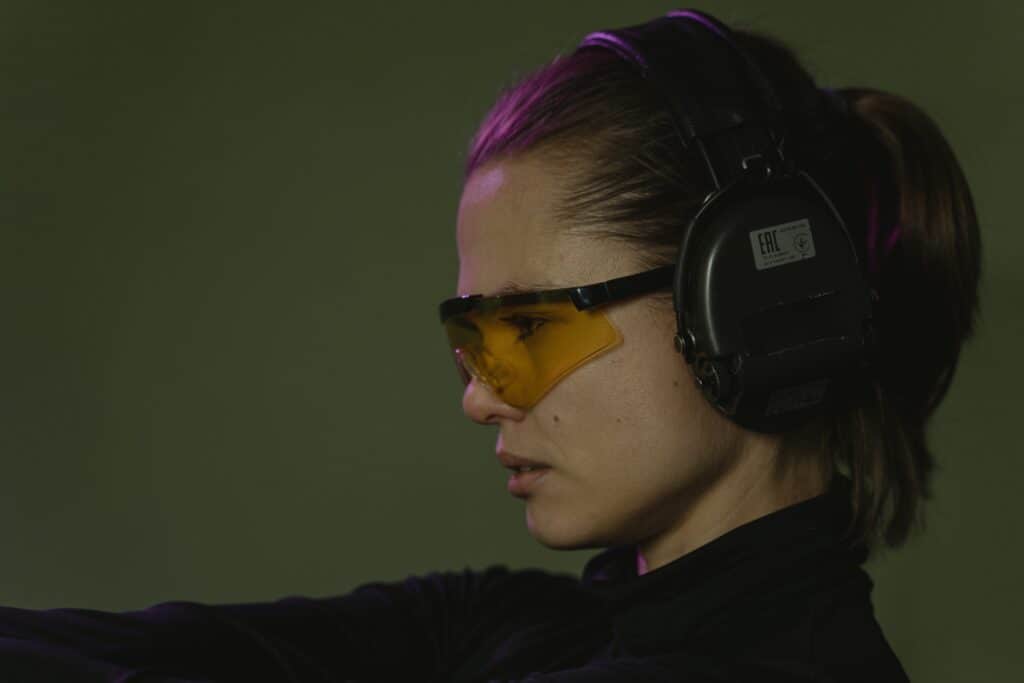 Top Gun Range
Top Gun Range is one of the leading shooting ranges in Tennessee, attracting high ratings from its users. The expansive range has 23 shooting lanes in its massive complex that houses also a full-service gun store. Patrons have at their disposal a wide selection of firearms available for rental that they can pick from the range's full inventory.
You can advance your shooting skills by taking advantage of professional shooting classes taught by seasoned instructors. The shooting range can also customize group packages for everyone's satisfaction. Hungry after a day at the range?
The full service barbecue restaurant at the range will take care of this for you, providing you with a wholesome experience.
The Gun Store and Range
The Gun Store & Range is a veteran-owned outfit that provides its patrons with a wide selection of guns, a variety of ammo, and accessories for purchase. The range at the store offers a safe environment that all can use for shooting practice. You can also get training that helps you acquire shooting skills ideal for self-defense or for recreation.
The range promotes safe and proper handling of firearms, which will be to your advantage as you can confidently handle yourself in any situation. You will also get guidance in choosing the best weapon that will suit your purposes best. The establishment creates the best environment for confident gun handling.
Top Brass Sports Inc.
Top Brass Sports Inc. is a certified training facility that offers you a great opportunity to learn how to shoot your weapons. It is an ideal training center for any beginner and it also provides a safe place for target practice. As a certified handgun permit center, you will get all skills needed to acquire the permits you need to own your weapons.
Owning a weapon is not enough; getting the right knowledge allows you to handle it safely, thus protecting yourself and others when using it. Apart from shooting range services, you can also access all types of weapons and gun accessories from the store. You will get professional guidance in picking the most suitable gun for your needs.
Global Indoor Shooting Range and Archery
Global Indoor Shooting Range and Archery offer visitors a shooting experience on its 10 lanes that have a distance of 30 yards. What makes it one of the best shooting ranges in Memphis is that it ensures comfort for its users by creating a comfortable environment. It also offers access to different types of guns for an exciting experience.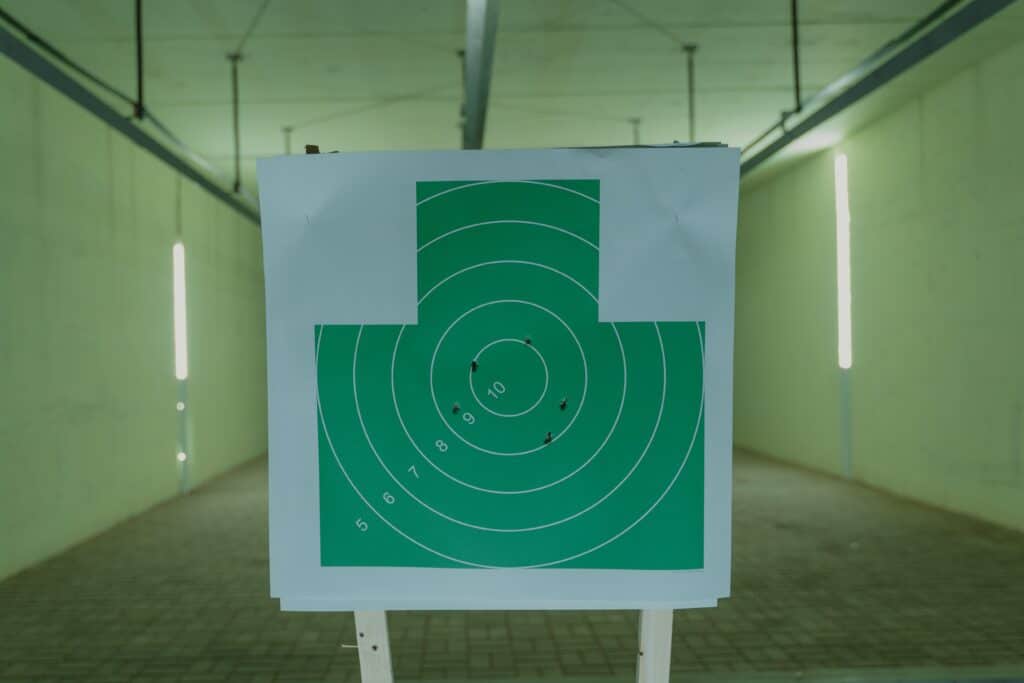 This establishment welcomes patrons of all ages, making it an ideal place for a unique family outing, just like the shooting ranges in Wisconsin. With favorable rates, you can also access training classes that will help you hone your shooting skills. Apart from guns, the center also offers archery classes and facilities.
Bullezeye Range
The Bullezeye Range is located inside the Security Academy and Supply. It provides pistol holders with a safe place to sharpen their shooting skills as it caters exclusively to pistol firing. Although the facility offers security training services, the range is open to the public after training hours.
The range offers low rates that you can take advantage of to practice your shooting in a cost-effective manner. You can also rent a gun from the facility at a low hourly price. You can invite your friends and family for a fun-filled day shooting targets at the range. Ladies get a free day every Wednesday of the week, a similar event can be enjoyed in some gun ranges in West Virginia as well.
Memphis Sports Shooting Association
The Memphis Sports Shooting Association offers membership for people looking for an intense shooting experience. Being a member here offers you access to the sprawling shooting range complex that houses pistol and rifle ranges, skeet fields, sporting clay course, an archery range among others. The professionally run range offers proper targets, discouraging use of tin or glass targets.
As a member, you can take part in different events, giving you an opportunity to showcase your skills, similar to the shooting ranges in Washington. This organization also offers its members training on safe and proper use of firearms for recreation. Trainers also offer military-grade training for members in readiness for any military drafting in emergencies.
Shoot Point Blank
At Shoot Point Blank, you will have access to 25-yard long shooting ranges. This range supports the use of both rifles and pistols. The gun store also has a wide selection of guns and accessories on sale. The shooting range allows you a chance to test the guns before you decide on the best one to go for.
You can also rent guns from the shooting range for practice, equipping you with skills to handle different types of weapons. The shooting range offers different membership packages, each coming with a host of benefits. Some of the perks include the option of booking a shooting lane before your visit, ensuring you do not have to wait for a lane to be available for you to use it.
Big Cypress Lodge Shooting Range
Located inside the Memphis Pyramid, the shooting range at the Big Cypress Lodge offers patrons a chance to target practice with pistols only. The pistol range is 25 yards long and you get a unique experience at this second floor range. Even if you are on vacation, you get to perfect your shooting skills.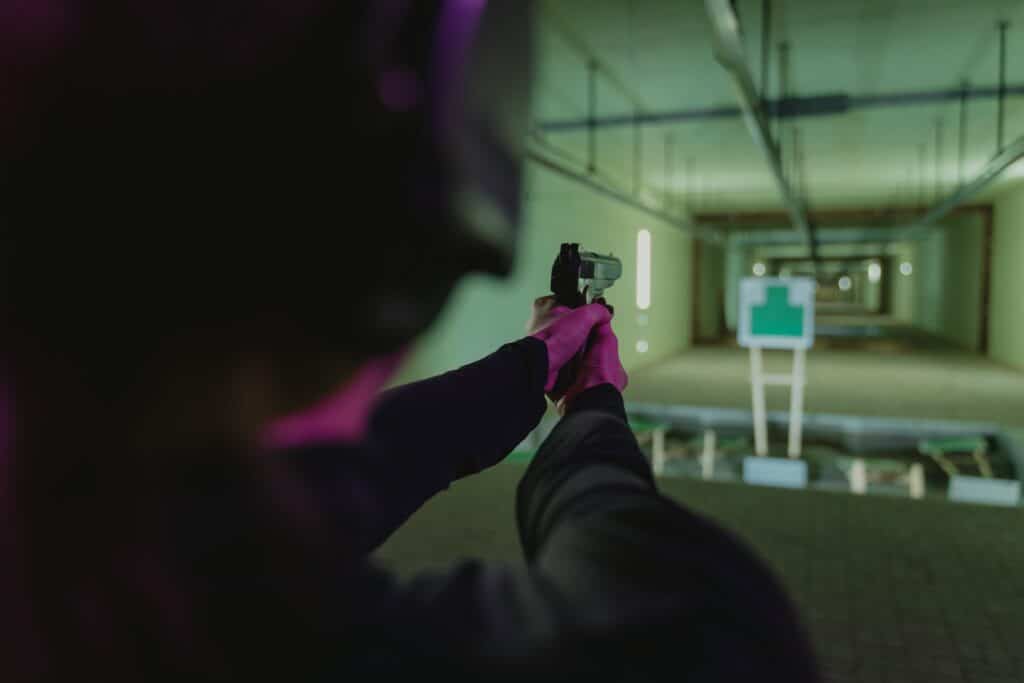 Patrons just need to come with their empty pistols as ammo is available at the range. Therefore, in between fishing expeditions, you can target practice at the indoor shooting area. You gain one additional event to brag about your vacation when you get home. 
TWRA
Under Hunter Education Centers, the state of Tennessee offers membership in their public shooting ranges. You can find several just in the outskirts of Memphis, giving you a chance to take in the scenic parts of the state. Similar to the shooting ranges in Wyoming, these ranges provide a different experience, especially for anyone undertaking hunting activities.
You need to find out the types of permits required to use these ranges. The permits are low-priced and you will not incur high expenses. There are both indoor and outdoor ranges for a great experience. The training offered here ensures you are ready for the next hunting season.
Kingdom Elite Tactical
Kingdom Elite Tactical hires out its shooting range for private parties. If you are looking for a place for a unique private event, then the range is the best place to go for. Your guests will have a special day and are sure to remember your event for years to come.
If you are looking to make a lasting impression, then host your next party at the range. Taking turns target practicing provides endless fun activities that all guests will enjoy.
Conclusion
You can perfect your shooting skills thanks to the numerous highly rated shooting ranges in Tennessee, they are located in cities such as Nashville and Memphis. Whatever your taste or level of shooting skill is, you will always find a suitable shooting range to pick from. Go ahead and make the right choice taking into consideration the facilities and perks that the ideal shooting range offers.