As an Amazon Associate we earn from qualifying purchases.
Whether you are new to guns or an experienced shooter, you need a safe place to learn, practice and advance your skills. In Wyoming, there are several leading shooting ranges that you can visit.
The Top Shooting Ranges in Wyoming 
We have compiled information about the best shooting ranges in Wyoming. Learn more about the features that each facility has to offer.
Wyoming Gun Company: Casper, WY
Wyoming Gun Company is a leading firm that provides a range of services, firearm training, and gun retail and gunsmith services. The aim of the organization is to provide a safe and pleasurable experience for everyone regardless of their level of skill.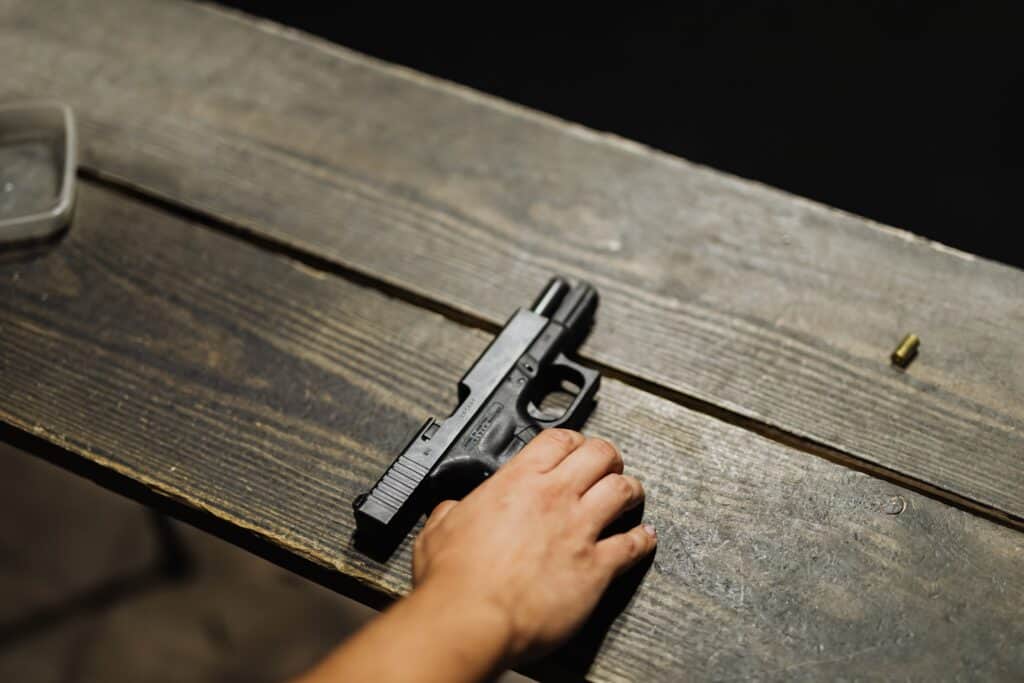 The range of the facility features nine 25-yard lanes and seven 100-yard lanes for participants of all skill levels. The retail store has a wide selection of firearms and their accessories in stock. And when it comes to training, there are professional instructors to take you through shooting and gun safety classes.
Jackson Hole Gun Club: Jackson, WY
Jackson Hole Gun Club is an outdoor shooting range that provides facilities for pistol, shotgun, 22 rimfires, cowboy action, and archery. The rifle bay has shooting lanes with targets placed at a distance of up to 600 yards. The pistol bay is equipped with steel targets while the shotgun bay has an automated clay target throwing mechanism, similar to the gun ranges in Vermont.
One of the prominent features at the Jackson Hole Gun Club is the rifle range, which has targets at 100, 50 and 25 yards. You can also use paper targets by placing them on plywood at distances of 400, 300 and 200 yards. Movable target stands are also provided.
Laramie County Shooting Sports Complex: Cheyenne, WY
The Laramie County Shooting Sports Complex is a public facility that provides both outdoor and indoor shooting ranges as well as firearm training. The mission of the complex is to provide easily available facilities for shooting sports and to offer quality instruction to promote family involvement in the shooting, a similar ambience can be enjoyed in some Texas gun ranges.
The outdoor and indoor ranges of the facility can be accessed by everyone in two ways. First is pay as you go, where you pay hourly fees to use the range. The second way involves paying yearly fees. This option enables you to get unlimited access to the range.
Cody Firearms Experience, LLC: Cody, WY
Cody Firearms Experience is a modern indoor shooting range that also provides basic and advanced firearm training and rental guns. The facility also allows visitors to experience the past by shooting real guns that were produced and used many years ago. Thus, whether you would like to try a flintlock of the 17th to 19th century or a modern-day full-auto firearm, you will get the experience at Cody Firearms.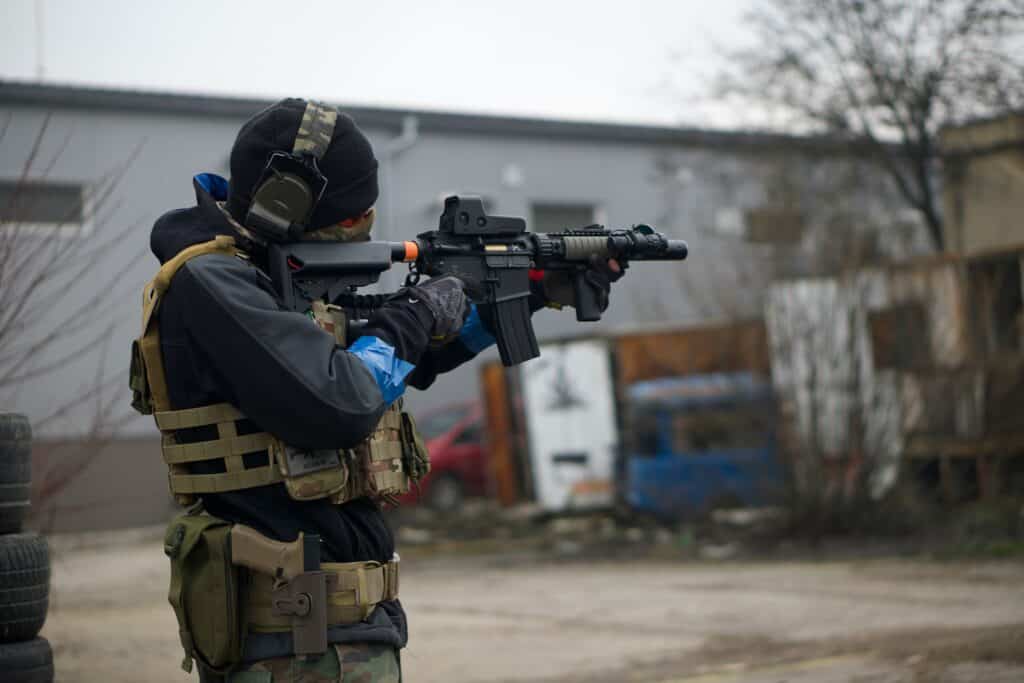 The facility also has an exhibition facility that showcases western history, a kids' arcade and a wildlife display section. Overall, Cody Firearms provides fun for all age groups through a variety of activities and displays.
Stuckenhoff Shooters Complex: Casper, WY
Stuckenhoff Shooters Complex is a shooting range that is run by the Casper Shooters Club. The complex features an indoor archery range as well as an indoor air rifle range, a shotgun range, and a rifle range with target distances of 100 to 300 yards.
The range also has special features for gun enthusiasts who would like to engage in activities such as long-range shooting, muzzle loading, and cowboy/pistol action range shooting, similar to the shooting ranges in New Hampshire.
Otto Road Shooting Range: Cheyenne, WY
The Otto Road Shooting Range is a private facility that can be used by registered members only. The range is located on Otto Road, eight miles westwards from Cheyenne.
The facility provides range services and also hosts a variety of events including .22 NRL Challenge, .22 Precision, Bench Rets Match, Defensive Pistol, Women's IDPA, and Long Range Precision Rifle. All events that are regularly scheduled are open to non-member (public) participation.
Rocky Mountain Gun Club: Evansville, WY
Rocky Mountain Gun Club is a shooting range that mainly focuses on trap shooting. The facility hosts activities such as practice shooting, meat shoots, league shoots, the Amateur Trapshooting Association (ATA) registered shoots and numerous special events, just like the shooting ranges in Utah.
The facility is always open for use by everyone, whether you are a registered member or not. Lighting is available for night shoots, hence you can spend long hours at the facility. The club offers space and facilities for any special event that you may have, whether or not it involves trap shooting.
T & T Guns & Ammo, Inc.: Rozet, WY
In addition to providing well-equipped shooting ranges, T & T Guns & Ammo, Inc. also provides gun training, firearms and various firearm supplies, and gunsmith services. The facility has a shooting range that accommodates different types of guns, ensuring that you can practice conveniently.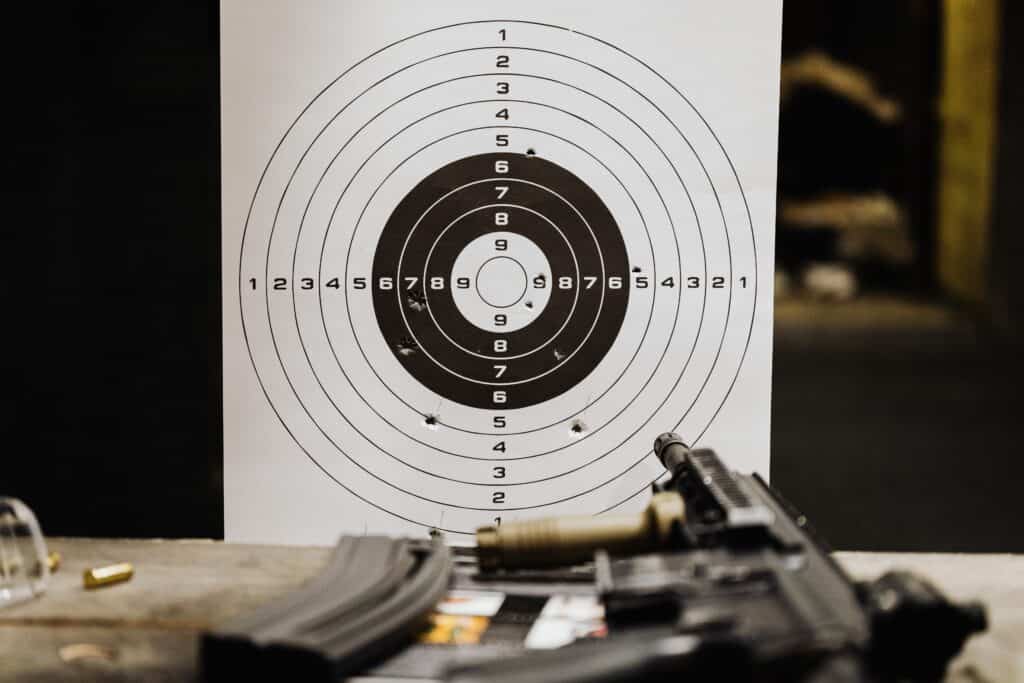 In the shooting range, visitors are provided with paper targets, which can be positioned at distances of 100, 50 and 25 yards. You will also be provided with sandbags, ear guards, a staple gun, and safety glasses in case you require them.
Cheyenne Rifle and Pistol Club: Cheyenne, WY
The Cheyenne Rifle and Pistol Club runs an indoor range within the city of Cheyenne and an expansive outdoor range on the northwest part of the city. The indoor range features fourteen 50 ft. shooting lanes that allow the use of all non-magnum cartridge calibers.
The outdoor range has numerous berms, a shotgun range, a 22 LR range, a pistol range, a silhouette range, a long range of 600 yards, and a bench rest house.
The club also provide firearms training, runs a juniors' program for young shooters, and hosts a variety of events including Gun Show, Pistol Silhouette and NRA pistol and rimfire skill building programs among others.
The Pinedale Rifle and Pistol Club: Pinedale, WY
The mission of the Pinedale Rifle and Pistol Club is to avail a safe place for pistol and rifle shooting for the residents of Pinedale as well as the surrounding places. In addition to offering a shooting range that accommodates different types of guns, the facility provides training for youth who need to acquire a valid Hunter Safety Certificate.
The facility's rifle range has capabilities for 300, 200 and 100 yards. It also has a heating stove to keep you warm during the cold months of the year. The pistol range has a maximum length of 25 yards, comparable to the gun ranges in Virginia.
Conclusion
These are the leading shooting ranges in Wyoming. If you've been looking for a good place to hone your shooting skills in this state, now you know the facilities that you can join.