As an Amazon Associate we earn from qualifying purchases.
Utah has legalized open carry provided its citizens (21 years and over) have a concealed permit. If you do not have a concealed permit, the state allows you to openly carry an unloaded firearm. Where a concealed permit is not available, the citizens must ensure that their unloaded firearm is visible at all times.
Well, although firearms are legalized in the state, gun safety rules apply at all times. It is therefore important for you to take some gun handling lessons and practice at a shooting range near you so as to learn the basic safety rules.
The Top Shooting Ranges in Utah
Are you looking for a range that will challenge your ability to hold and fire a gun? Well, there are several gun ranges in Utah that are open for both private and public settings.
However, please note that the ranges have different features and different shooting positions. You have to choose one that suits your specific shooting needs.
TNT Guns & Range: Murray, UT
Zion Shooting Experience: Washington, UT
East Zion Shooting Experience: Orderville, UT
Park City Gun Club: Park City, UT
Lee Kay Public Shooting Range: Salt Lake City, UT
Kanab Shooting Adventure: Utah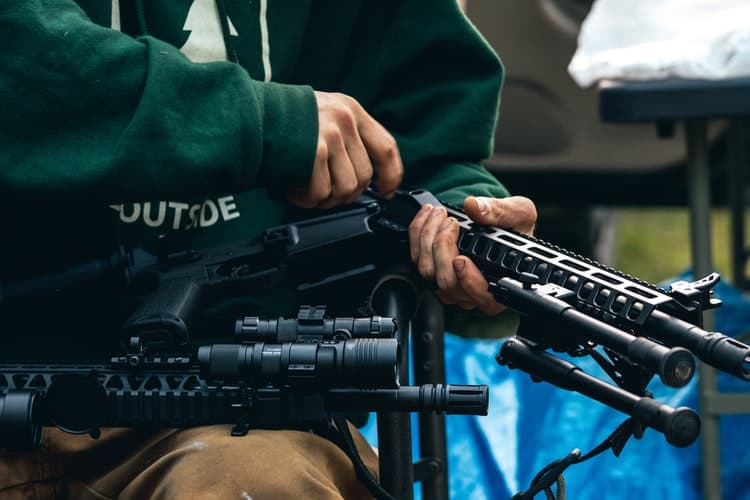 TNT Guns & Range: Murray, UT
TNT Guns & Range is one of the largest indoor shooting ranges in Utah. The range offers a wide variety of options for shooters to improve their skills at their three shooting areas.
With TNT Guns & Range being an indoor shooting range, it has an added advantage to novice shooters. This is because indoor shooting ranges are climate controlled and are accessible all year.
If you are a thrill-seeker, then this is the place to be. The range has basically all you need in one place. From 25 yards and 100 yards shooting distances to a fully stocked guns shop where you can rent firearms and various firearm accessories, you will have quite a number of options here.
And although a great majority of visitors here are avid shooters, TNT Guns & Range also offers beginner classes upon request, similarly you can avail the same classes in Indianapolis shooting ranges as well.
Zion Shooting Experience: Washington, UT
Are you brave enough to shoot a gun? Zion Shooting Experience welcomes you to an exciting experience. Located at the heart of Zion National Park, you get to enjoy the park's scenic nature as well.
Worry not if you have never held a gun before. The range also accommodates first-time gun handlers. An amazing opportunity awaits you at the Zion Shooting Experience, a chance for you to hone your skills.
The range is one of the biggest gun ranges in Utah, and can be compared to the gun ranges in California. It provides a wide selection of firearms to its visitors. It also has qualified instructors who have the passion to educate and the zeal to instruct as per the range requirements.
From young shooters to novice shooters and even the experts, your experience at the range will be enjoyable, safe and worth your while. All you need to do is bring your confidence, passion and will.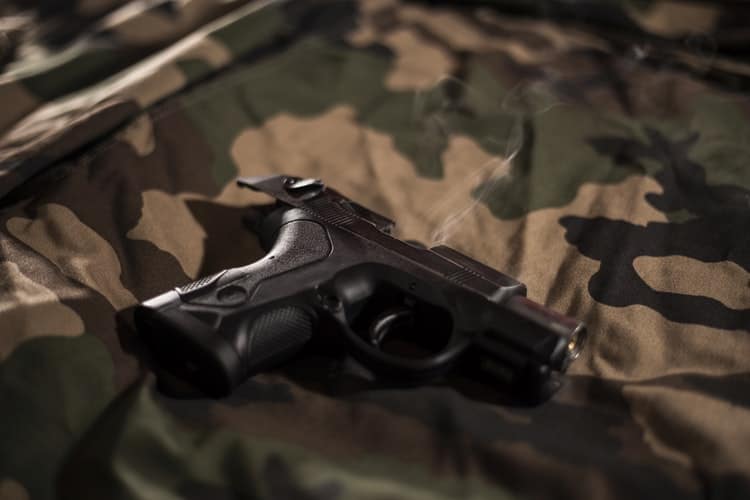 East Zion Shooting Experience: Orderville, UT
Shooting a gun is exciting. However, shooting a gun in a scenic outdoor setting is something you need to try. East Zion Shooting Experience is one of the best shooting ranges in Utah that is located in a picturesque locality.
The gun ranges specialize in giving a comfortable, safe and fun place for shooters to enjoy their time. With different shooting challenges, you will have to find a challenge that suits your specific needs.
For example, if you would love to learn how to handle and fire a pistol, you can take part in the pistol challenges. If you are bold enough to try out different firearms, there is a combo shooting experience that will give you exactly that, a range feature that is also available in some gun ranges in Iowa.
Park City Gun Club: Park City, UT
Featuring laser simulation, one of the latest technology for shooting ranges in Utah, Park City Gun Club is a family-friendly indoor shooting facility.
The club's main range has eight lanes each with a 25-yard shooting range. Each lane features a glass shooting booth with the capacity to accommodate 4 shooters at a time. The lanes are perfect for shotguns, handguns, and rifles.
There are qualified instructors at the gun club for visitors who prefer more private and personalized sessions. It doesn't matter if you are conversant with firearms or not; the instructors have the knowledge and expertise to help you through different shooting options.
Similar to Illinois gun ranges, the gun club is also a perfect spot for private events and parties. And renting a space at the gun club comes with an offer to use all the firearms for free.
Well, bring the party to Park City Gun Club and also have the chance to shoot your shots at your convenience.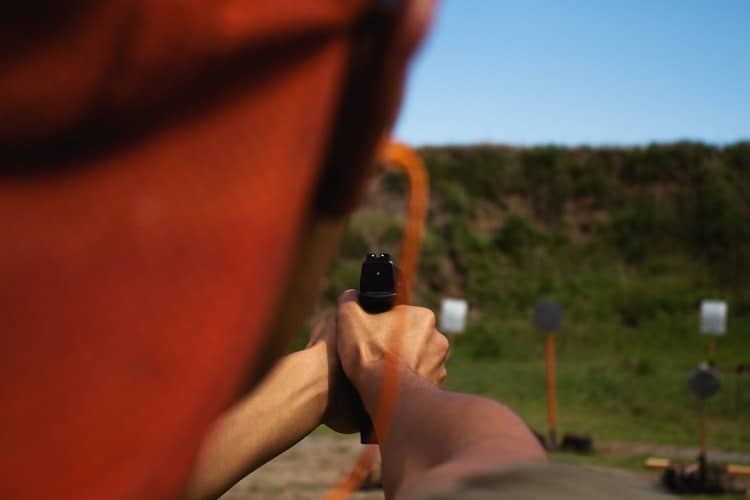 Operating hours are Tuesdays through Saturdays from 10am to 7pm and Sundays from 10am to 5pm.
Lee Kay Public Shooting Range: Salt Lake City, UT
If you are a nature enthusiast, then you know that Salt Lake City is renowned for having 'the greatest snow on earth'. Well, this is also the home to one of Utah's finest gun ranges, the Lee Kay Public Shooting Range.
The range is owned by the Utah Division of Wildlife Resources and has been the longest serving public range for years. The range offers 7 different shooting areas that are open to the public all year round.
With shooting distance of up to 300 yards, you are set to have a fun and informative adventure here.
Kanab Shooting Adventure: Utah
Just like the names suggest, a trip to this shooting range is an adventure. Kanab Shooting Adventure gives you the ultimate outdoor shooting experience with the help of a certified range instructor, just like the gun ranges in Idaho.
With 15 years of experience, the range's instructor has the knowledge and passion to take you through the shooting adventure of your choice. Whether you prefer a basic revolver or the high-powered rifle, the range instructors are competent enough to guide you.
Conclusion
While concealed carry of firearms is legalized, learning the basic safety rules while in possession of a gun is key. You need to keep yourself and those around you safe from harm. Learn the basics and practice to be a better shooter at a gun range near you.