As an Amazon Associate we earn from qualifying purchases.
Buying a gun can make you a bit uncomfortable, especially if it's the first time. Even if you are an experienced shooter, you need regular training on using and maintaining the gun. If you are in Iowa, you don't need to fret because there are many good places where you can get training.
The Top Shooting Ranges in Iowa
Below are the 10 best shooting ranges in Iowa. The ranges have unique features that make them appropriate for different people's needs.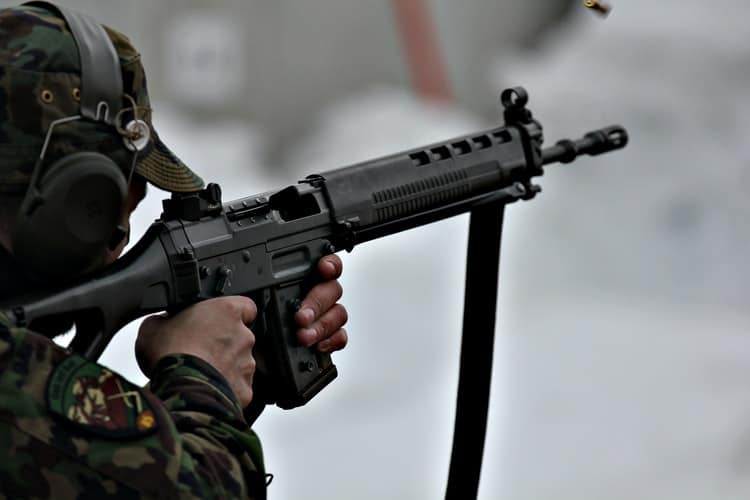 Hawkeye Rifle and Pistol Club: Sioux City
Hawkeye Rifle and Pistol Club (HRPC) operates the Hawkeye Rifle and Pistol Range, a facility that has five different types of gun ranges. First is an indoor pistol range with a capacity of ten shooting stations. Then there is an outdoor shooting range that has 20 shooting benches and targets placed at distances of between 50 and 300 yards.
The third type of shooting range is an outdoor pistol range that has IDPA-shaped targets as well as hanging targets, and target boards positioned at distances of between 15 and 25 yards, comparable to the gun ranges in New York.
HRPC also has an outdoor multi-gun range that has six shooting positions. The last type of range is an outdoor shotgun range with 5-stand, 2-pat straps, and manual throwers.
Butch Olofson Shooting Range: Polk City
In addition to offering hunting and gun education services to different types of audiences, Butch Olofson Shooting Range also provides ranges for rifle, shotgun, pistol, and archery training. The aim of this facility is to help shooters of different skill levels to polish their proficiency at the four ranges that it operates.
The facility has a variety of ranges and amenities including a rifle and handgun range with 11 and 12 bays and shooting distances of 30, 50 and 100 yards. There is also an archery range, an archery 3D range, and a 5-stand range, a feature that you can also enjoy in some gun ranges in New Mexico.
Visitors also have access to classrooms that can accommodate up to 50 people.
Banner Shooting Range: Indianola
Banner Shooting Range regards itself as a 'family-friendly outdoor shooting range' that offers patrons an environment to target shoot using rifles, handguns, archery rifles, and shotguns. Children aged 7 years and above can use the facility under the supervision of an adult.
The key features that you can find at Banner Shooting Range include:
seven handgun lanes
13 rifle lanes that are 25, 50, or 100 yards long
five clay target throwers that are operated manually
There are also steel targets for handguns and rifles as well as ammunition and targets for sale. You are required to register at the facility in order to gain access.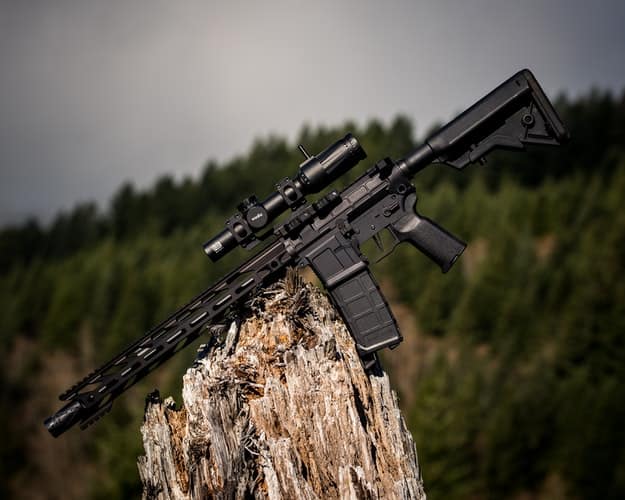 Cedar Valley Pistol Club: Hudson
Cedar Valley Pistol Club is a full-service pistol-range that features 5 shooting bays that range from 15 to 50 yards. Each of the bays is equipped with an assortment of steel targets and target stands. As the name of the club suggests, the range is strictly for pistol shooting; the use of centerfire rifles is not permitted.
To join the Cedar Valley Pistol Club, you must have a valid gun permit and demonstrate that you are able to handle a gun safely. You can register with the club or renew your membership online anytime.
Alternatively, you can download, complete, and send the membership renewal form to the club's address, similar to some gun ranges in New Jersey where membership is mandatory.
Sureshot Range & Guns: Mt Auburn
Located five miles from Mt Auburn, Sureshot Range & Guns offers a variety of range services including pistol shooting, long-distance shooting, and training for first-time gun users. The facility has 25 different targets that are positioned in three different locations.
The types of targets include:
steel
paper
dueling tree
hostage
swinging steel
plate rack
In addition to providing shooting training services, Sureshot Range & Guns also hosts events such as bachelor and bachelorette parties and annual machine gun shooting competitions. The facility also provides gun education for pistols, rifles, and other types of firearms.
CrossRoads Shooting Sports: Johnston
CrossRoads Shooting Sports understands that 'buying a firearm can be intimidating and uncomfortable', especially if it is your first time to own a gun. The facility, therefore, strives to provide a comfortable environment for you to learn or practice how to use your gun.
Users have access to 17,000 sq. ft. of total space, well-equipped classrooms, and a modern indoor shooting range.
The other notable features of the range include 17 shooting lanes of length up to 25 yards, retrievers with digitally controlled lanes, and stalls with controlled lighting.
As a new member, you will be provided with an orientation that covers overall gun safety, range etiquette, and range rules.
Rangemasters Training Center: Clive
Rangemasters Training Center is an indoor shooting range that calls itself 'the first-of-its-kind firearm sales, service, and training facility in central Iowa'. The facility has 18,000 sq. ft. of space, which is adequate for the shooting needs of different users.
The notable features of the range include:
14 shooting lanes measuring 25 yards each
computerized target retrieval
the ability to accommodate all types of pistols and rifles of caliber up to .50 BMG
The facility is also air-conditioned, comfortable, and well-ventilated. You can also get your favorite brands of guns and gun accessories from the facility's shop.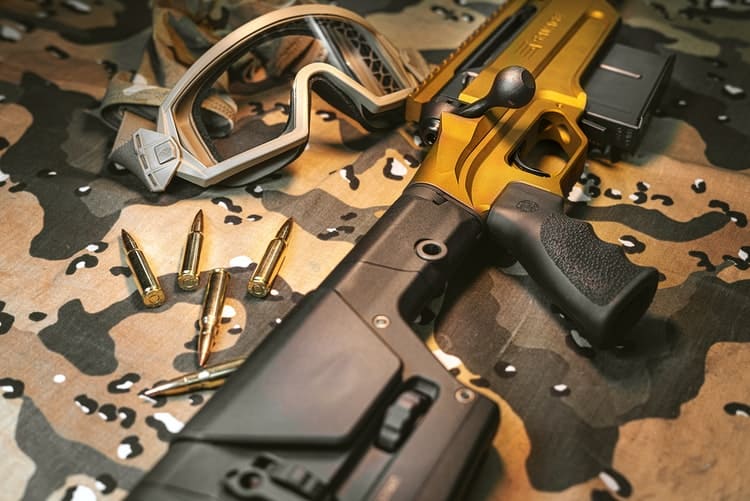 Flint River Indoor Shooting Range: Burlington
Flint River Indoor Shooting Range is a new gun range, having been built in 2019. Although new, it has features that any top-rated shooting range would have. These include 3 shooting bays, each with 5 lanes, and an air-conditioned environment with HEPA filtration.
The shooting range measures 254 yards and can accommodate rifles of a caliber up to .308. Users also have access to a wide range of classroom sessions that have been tailored for beginners and experienced shooters, a feature that is similar to most shooting ranges in Oklahoma.
Cedar Falls Gun Club: Cedar Falls
Cedar Falls Gun Club (CFGC) is a non-profit member organization with about 400 members. Unlike some gun ranges in New Hampshire where shotguns are not allowed, the facility provides a variety of shotgun activities for both individuals who would like to shoot for fun and those who are professional shooters.
The list of services that you can enjoy at the facility either as a register member or as a walk-in customer includes trapshooting, recreational skeet shooting, sporting clays, and fall and spring trapshooting league competitions.
CFGC has 37 trap houses, 10 of which are used for trapshooting while the rest are used by the Iowa State Trapshooting Association for State Shoot activities as well as yearly youth competitions. The organization is especially supportive to young people who are interested in shooting.
High Lakes Shooting Range: Creston
The High Lakes Outdoor Alliance Shooting Range is a recently constructed facility that features 5 separate trap shooting positions, a 50-yard pistol range, a clubhouse, and a rifle range with targets placed at between 100 and 500 yards.
The facility also organizes several shooting events that feature local collegiate, 4H and FFA trap shooting teams.
One of the factors that make the HLOA shooting range unique is that the facility is open throughout the year and its working hours are daily from morning to evening. Hence, the facility offers convenience since you can easily schedule your best shooting time.
Conclusion
Now you have information about the best shooting ranges in Iowa. If you have a gun and you need a range to hone your shooting skills, you can choose any of these facilities.