As an Amazon Associate we earn from qualifying purchases.
Located in the South Central region of the United States, Oklahoma is one of the 25 gun-friendly states in the United States.
In fact, the state has permitted the carrying of loaded and unloaded firearms provided that the persons in possession do not violate any laws regarding the use, ownership and handling of firearms.
If you would like to own a gun or use one while in Oklahoma, it is important that you learn some basic tips on how to safely use and control a gun.
Below is a list of top gun ranges in Oklahoma that provide the best shooting experiences to both new and experienced shooters.
The Best Gun Ranges in Oklahoma
There are several gun ranges in Oklahoma that offer guided shooting adventures and wide selections of firearms and accessories.
If you are looking for a gun range in Oklahoma, here is a list of the best in the city.
Wilshire Gun: Oklahoma City
H&H Shooting Sports: Oklahoma City
Big Boys Guns, Ammo & Range: Oklahoma City
The United States Shooting Academy: Tulsa, OK
2A Shooting Center: Tulsa, OK
Oklahoma City Gun Club: Oklahoma City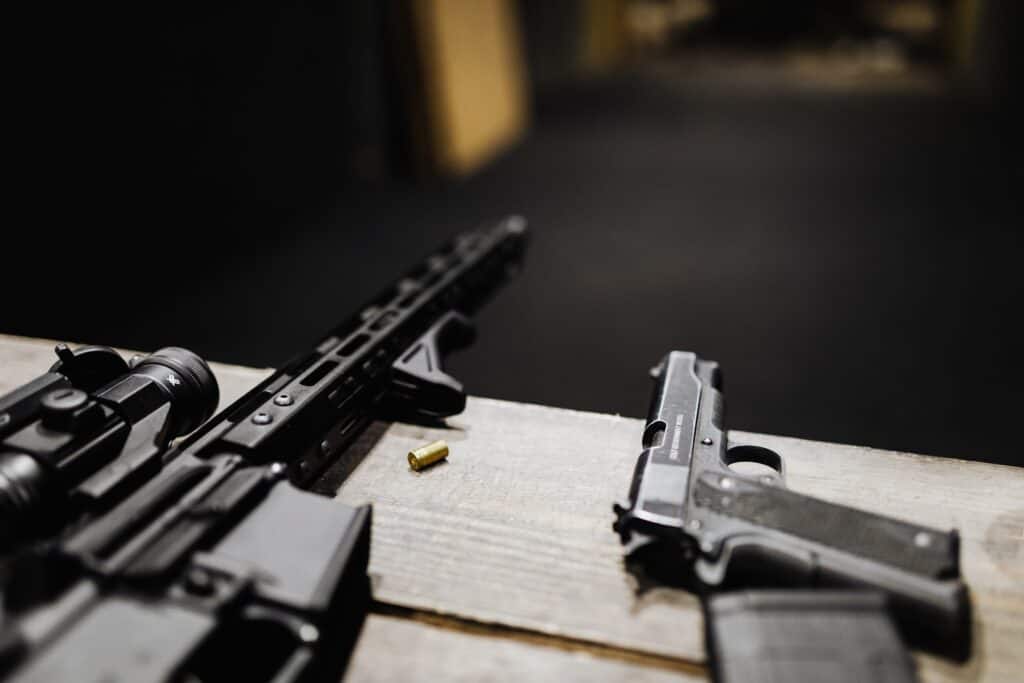 Wilshire Gun: Oklahoma City
Wilshire Gun is an ideal range for anyone looking for an exceptional shooting experience. The range offers comfort, convenience, and efficiency for both veteran and first time shooters.
The range offers 34 indoor lanes, training sessions and a wide variety of practice phases. All lanes have ballistic rated steel to ensure that every shooter stays safe during shooting. There are well trained safety officers as well to ensure that everything is under control.
If you are not shooting a gun, you can also dine and wine in the range's bar and restaurant that is accessible during lunch hours, a range feature that you can also enjoy in some gun ranges in North Carolina.
With the huge space and amazing dining experience that Wilshire Gun offers, you are set to have an great time there.
H&H Shooting Sports: Oklahoma City
Located in Oklahoma City, H&H Shooting Sports is the headquarters for guns and gears in Oklahoma City. If you are looking for the biggest range around, then this is the place for you.
The range has qualified staff to take you through public or private training sessions and knowledgeable salesmen to ensure that you hire or purchase the right firearm.
If you are a beginner, the range has exciting and informative classes ready for you. Having in mind that first firearm holders and users need to understand the basic gun handling and use rules, H&H is determined to ensure that all clients are well versed in order to promote safety at the facility as well as outside as people handle their guns.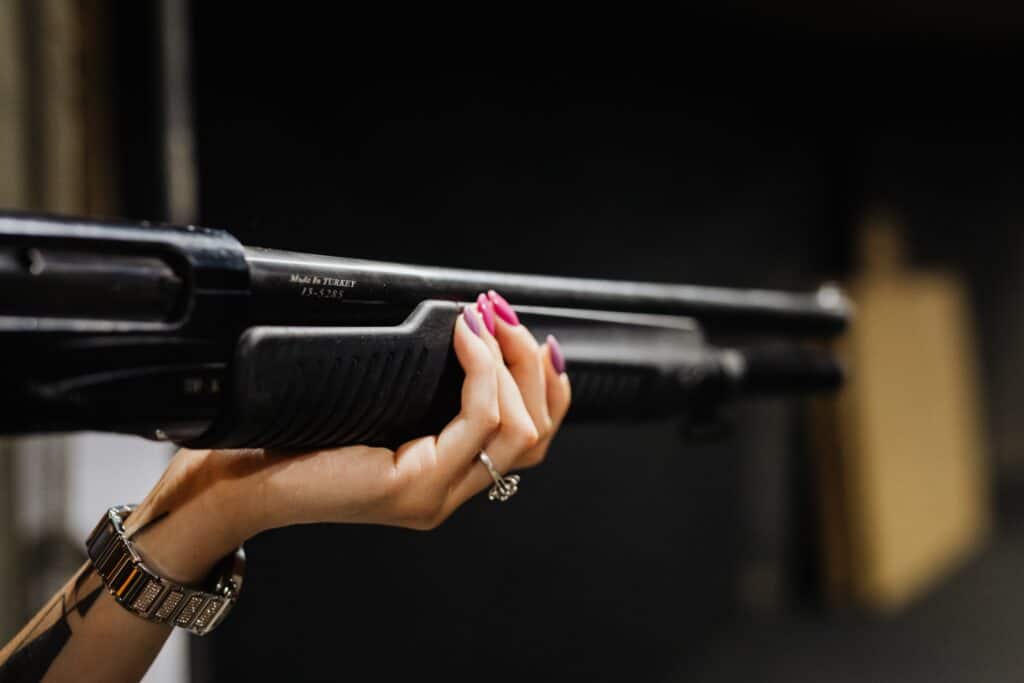 Wondering when you can schedule for a shooting experience at H&H? Monday through Saturday, the range is open from 10am-8pm while on Sundays, working hours are 10am-6pm.
Big Boys Guns, Ammo & Range: Oklahoma City
With Big Boys Guns, Ammo & Range being a family-owned and operated gun range in Oklahoma City, this range offers a family-friendly environment to its shooters.
The range has different training sessions that are meant to cater for different needs. Women's First to Firearms and Basic to Advanced Handgun classes are some of the training sessions that are offered here, similar courses are also available in New York shooting ranges.
There are quite a number of gun ranges in Oklahoma but Big Boys Guns, Ammo & Range is one of the few gun ranges that have a wide selection of both used and new firearms.
The range, therefore, offers the ultimate gun shooting experience. Other than improving your gun handling and use skills, you can also get your firearm upgrades and accessories here. And if you would like firearm cleaning services, the range has experts who are trained to do it well.
The United States Shooting Academy: Tulsa, OK
The United States Shooting Academy is one of the best shooting facilities in Oklahoma. The range welcomes all kinds of shooters, from world-class firearm users to new and/or aspiring shooters.
Whether you would like to improve your skill for your military or law enforcement career or just for recreational purposes, this gun shooting academy will ensure that you acquire the skills and know how.
There is a fully stocked gun shop at the facility where you can either purchase or hire a firearm. There are also shooting bays and classrooms for hire, similar to the shooting ranges in South Dakota.
If you would like to have a group adventure at a game range, you will not be disappointed at the United States Shooting Academy. In fact, you can call in advance and requested to host an event or match at the facility.
On the other hand, if you prefer a one-on-one training session, you can book a gun range instructor at $75 per person.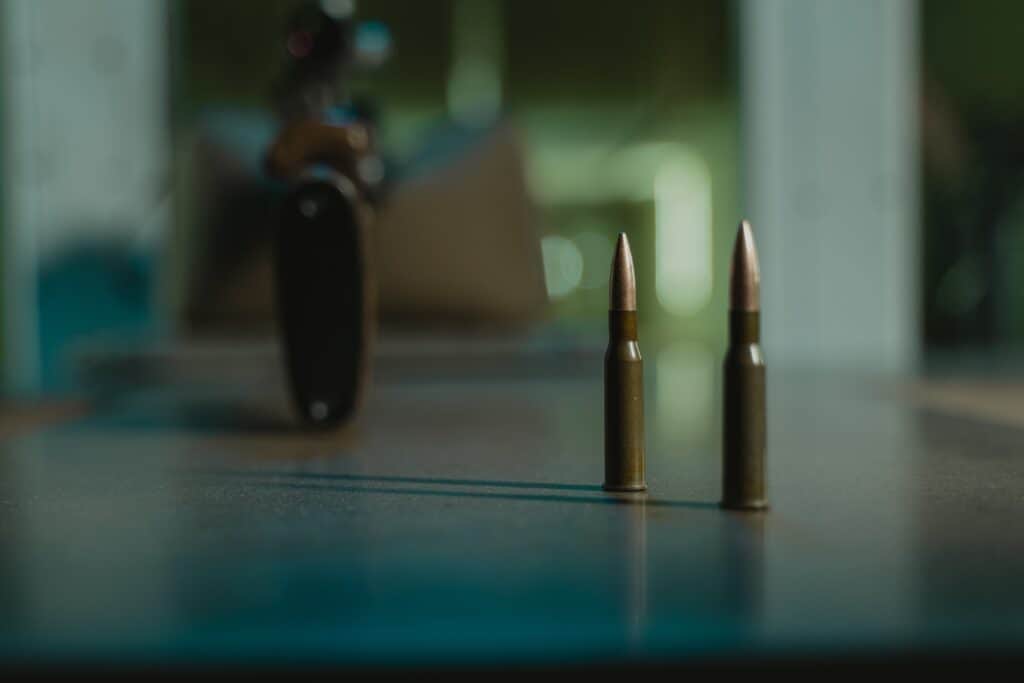 2A Shooting Center: Tulsa, OK
2A Shooting Center is perfect for all ages. It is also a great place for skilled and not so skilled shooters. You do not require a skill level test for you to join the fun at the 2A Shooting Center.
The range is one of the few ranges in Oklahoma that offer 16 multi-use shooting lanes and 25 yards in length to ensure that all shooters achieve a wide shooting range for their specific needs.
Beginners are well taken care of. Thanks to a number of certified range instructors, 2A Shooting Center offers classes that are guided by the constitutional laws that govern possession, ownership, and carrying of firearms, similar classes are also available in some shooting ranges in Tulsa.
Oklahoma City Gun Club: Oklahoma City
The Oklahoma City Gun Club has been a community serving gun range for over six decades now. The range has the ambition to serve the community and ensure that everyone understands the basic rules of gun handling and care.
Similar to some gun ranges in North Dakota, the gun club is a world-class facility that works closely with different organizations and associations whose goal is to promote involvement in the sport, awareness, and safety whilst handling and using guns.
Conclusion
Gun shooting sports are the most exhilarating and exciting sports anyone could ever take part in whilst in Oklahoma. Indoors or outdoors, the city has different options for you to choose from when it comes to their gun ranges.
Choose a shooting range that is near you, one that suits your needs, and be ready to be blown away by the thrilling experience of firing a gun.