As an Amazon Associate we earn from qualifying purchases.
Gun shooting is becoming quite a popular sport and pastime for many people today. As a result, there is increased demand for gun ranges in North Dakota and across the country.
This is because people need well-equipped facilities where they can hone their gun shooting skills and become expert hunters and marksmen. North Dakota is home to a wide variety of gun ranges that travelers and locals alike can enjoy their favorite sport.
The Top Gun Ranges in North Dakota
We have listed some of the best gun ranges in North Dakota. These facilities are well-equipped and have all the amenities to guarantee a safe and legal gun shooting experience. Be sure to check the rules for using the specific gun ranges because some are strictly for members. Here are the 10 best gun ranges in North Dakota.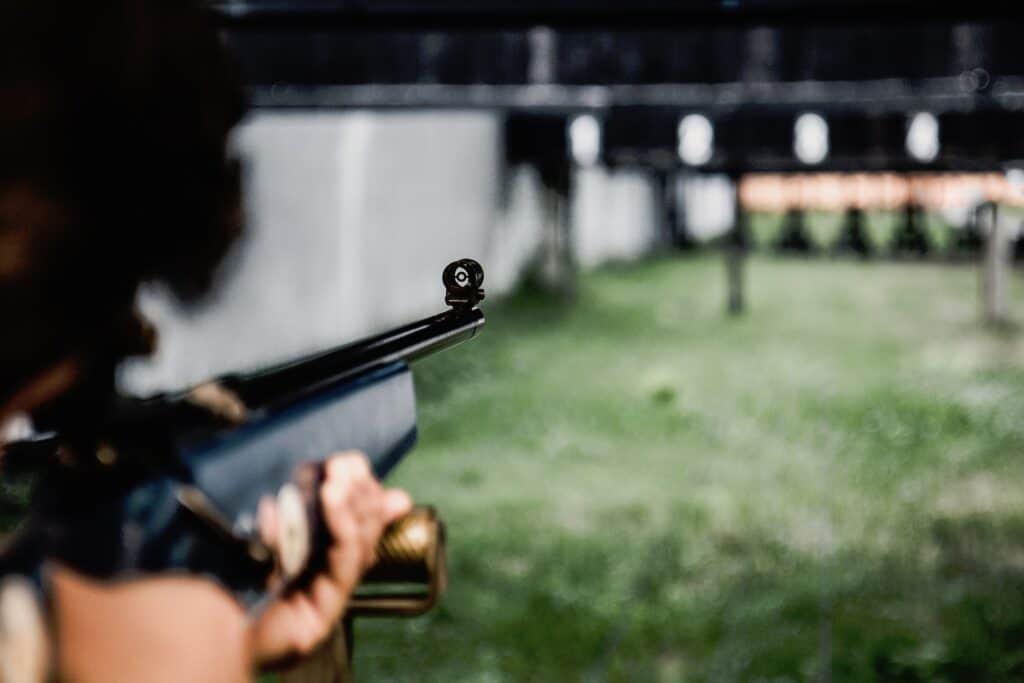 Minot Rifle and Pistol Club: Minot, ND
The Minot Rifle and Pistol Club is located in Trestle Valley, west of Minot, North Dakota. Comparable to Alabama gun ranges, the range has a 25-yard, 12-lane indoor shooting range to suit the needs of every gun enthusiast. It also has classroom and gun shooting amenities for sale and rental purposes. The club also has a 120-acre outdoor range that is complete with several shooting bays for longer range rifles and pistols.
The outdoor range is only available for use by members and guests who have passes. However, the indoor range is used by the general public and registered members. Visitors can access the range during open functions like competitions, events, and scheduled classes.
The Forks Rifle Club: Emerado, North Dakota
The Forks Rifle Club was started in 1933 to help in promoting and supporting competitive rifle shooting in the Grand Forks area. The club is associated with the Civilian Marksmanship Program, the North Dakota Shooting Sports Association, and the National Rifle Association.
The club has a colter range that features a 15-point high-power rifle range with firing points targeting 200, 300, and even 600 yards. The gun shooting facility also has a 500-meter rifle silhouette range, a distinct sighting-in range 200 and 100-yard backstops. Additionally, it has a heated shooting house and a building that has seven covered shooting bays.
As one of the best gun ranges in North Dakota, the club also provides marksmanship training and hunter safety classes offered by NRA certified instructors. The facility sponsors a range of high-power and small-bore rifle matches and championships all year round. Keep in mind that the Forks Rifle Club is only accessible to members and you need to be a member to access the facilities or even use a firearm at their range, a similar policy is practiced in some gun ranges in Alaska.
The Red River Regional Marksmanship Center: West Fargo, North Dakota
The Red River Regional Marksmanship Center is located in West Fargo. It is a complete indoor shooting facility for rimfire rifles, handguns, and air rifles. The handgun range is situated in the main building and features 15 lanes which are 50' long and two handicap accessible shooting lanes.
The rifle range is located underground and has 6 lanes that are 100 meters long. 3 lanes utilize the Kongsberg Target Systems electronic targets, while the other 3 lanes utilize paper target returns.
There is also a 10-lane air gun range that has 3 shooting positions. The air gun range also works as the class or meeting room and comes complete with a sink, tables, chairs, and whiteboard. The Red River Regional Marksmanship Center is the only shooting range in the state with a 100-meter underground shooting facility to accommodate center fire rifles.
This shooting range features flat screen TVs, and snack and soda vending machines in the reception and lobby areas allowing guests to enjoy a snack whenever necessary. There is also an air-conditioned clubhouse where you can enjoy a tasty burger after your shooting sprees, a range feature that can also be found in some shooting ranges in Arkansas.
The Shooting Park: Horace, North Dakota
The Shooting Park is simply an outdoor shooting facility situated in Horace, North Dakota. The park has a well-equipped outdoor shooting range and multiple competitive clay target leagues like 5-stand, skeet, and trap.
Additionally, they have 3 rifle range and handgun bays that target to 200 yards. The Shooting Park also offers shooting events for youth and hosts lots of corporate events, similar to the gun ranges in Vermont.
Beginners and shooting veterans can sign up for classes like ladies night class, basic handgun course, defensive handgun class, gun cleaning classes, firearm safety in the home, hunter education, and youth classes.
Missouri Basin Bowmen: Williston, North Dakota
Missouri Basin Bowmen was initiated in 1958 and is situated in Williston Basin, Delaware. The club promotes archery and bowhunting sports, similar activities can also be enjoyed at Arizona shooting ranges. The club has a clubhouse, a permanent outdoor range, and an indoor facility that is used all year round for tournaments, leagues, and other functions of the club.
Missouri Basin Bowmen's indoor range is situated at Upper Missouri Valley Fairgrounds while the outdoor range is situated at Cedar Coulee and it includes 28 animal targets. This shooting range has all the facilities and amenities to guarantee fun-filled indoor and outdoor entertainment for both expert shooters and beginners.
Bill's Gun Shop & Range: Fargo, ND
Bill's Gun Shop & Range is located in Fargo, North Dakota. The gun range at this indoor facility features 26 lanes that are divided into two bays with targeting of 35 yards. The facility provides everything that beginners and enthusiasts will need to enjoy gun shooting.
Additionally, the Bill's Gun Shop & Range has a gun shop that sells a wide variety of firearms, ammunitions, and shooting accessories. It is a one-stop-shop for all your gun shooting needs and accessories.
At Bill's Gun Shop & Range in Fargo, you can pay for a shooting lane and use it all day and this comes at a very affordable price. For you to lease their firearms, you need to be in a group of two people or even more and at least one person should have a permit or have personal firearms with them. This is one of the best gun ranges in North Dakota and it has a gunsmith onsite.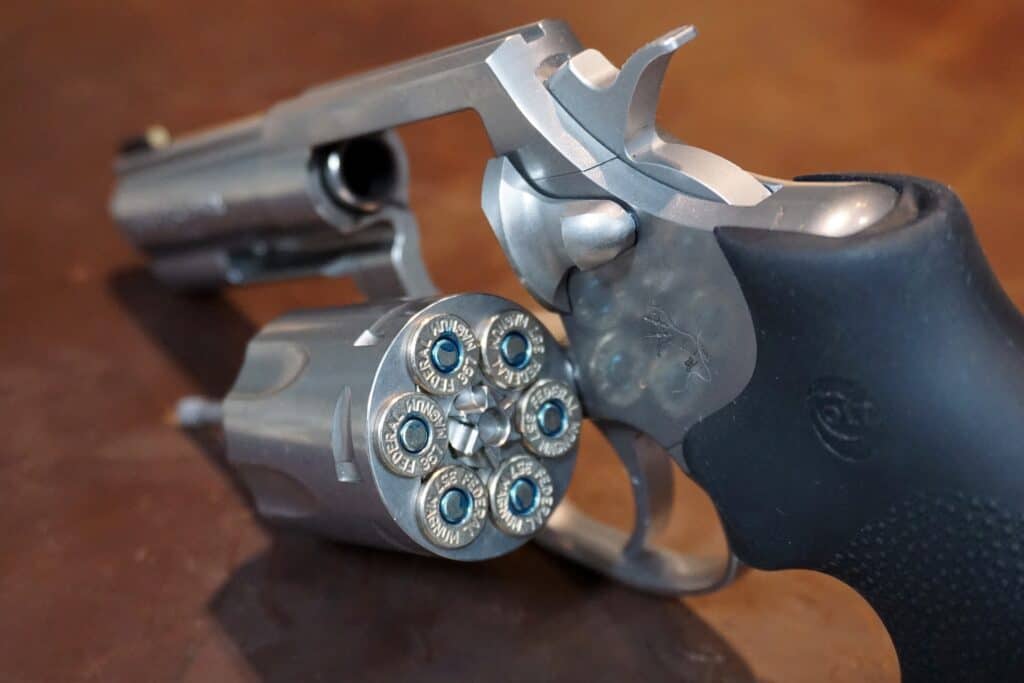 Prairie Patriot: Memorial Highway in Mandan, North Dakota
Prairie Patriot was established in 2013 by Josette and Robert Severson. The facility has grown over the years from just a firearms training only company to one of the best indoor gun ranges in North Dakota. The Prairie Patriot is made up of a gun shop, an indoor range, and a firearm training facility.
The gun shooting facility has a 5- lane indoor handgun range that targets 17 yards and a well-equipped training room for those who want to hone their shooting skills.
Prairie Patriot has a well-stocked gun shop that sells and leases a variety of firearms, accessories, and ammunition. The gun range has professional and knowledgeable staff and accredited trainers who offer basic and intermediate firearm training, basic self-defense courses, and concealed weapons testing. This facility provides a welcoming and comfortable environment for all guests, whether experts or beginners.
The Slope Area Rifle and Pistol Club: Slope Area
The Slope Area Rifle and Pistol Club shooting range is situated just 2 miles south of Manning, North Dakota. The Slope Area Rifle & Pistol Club is made up of shooting enthusiasts from the Slope Area. Individuals become members of the club by vote from the executive committee.
The club has an outdoor shooting range with a shooting distance of 25 yards for handguns and 100 yards for rifle range.
The club hosts monthly fun shoots during the first Saturday of every month. However, this event is held depending on the weather. Additionally, they hold shooting events on their gun range that are open to the public and mostly free of charge.
Shooters must carry their own firearms and ammunition and must ensure that all their litter and targets are removed from the range after the shooting session.
Dickinson Indoor Ranges: Dickinson
The Dickinson Indoor Ranges is a legal and safe place where gun owners in and around southwestern North Dakota can practice their gun shooting skills. The gun range offers state-of-the-art facilities so that beginners and veterans can practice their marksmanship in a controlled and safe environment.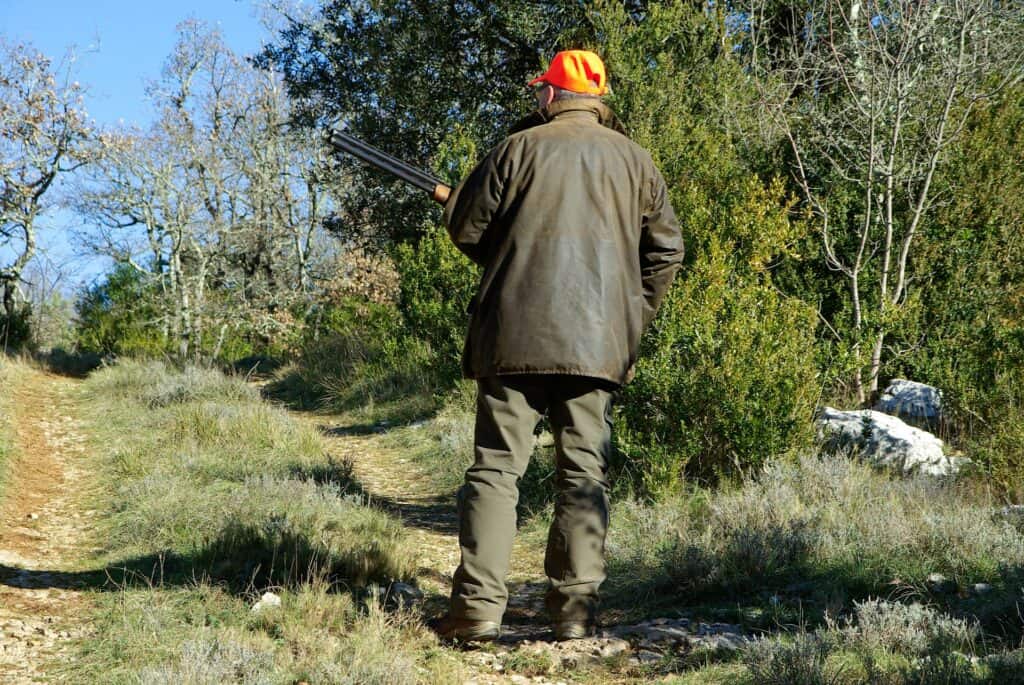 Their convenient location makes them suitable for private citizens, SWAT team, and even members of the police force.
Whether you are an expert or professional marksman or beginner, the Dickinson shooting range offers everything that you need to practice. The facility offers gun rental services for legal adults and ammunition, reloads, and bullet sales. In addition, they offer firearm safety classes and gun cleaning services.
They have well-equipped ranges for rifles, shotguns, and pistols and you can always find an in-house gunsmith in the range.
Painted Woods Sporting Range: Williston, North Dakota
Painted Woods Sporting Range is one of the premier gun ranges in North Dakota. The facility is located a few minutes west of Williston, North Dakota. The gun range strives to be a one-stop-shop for wholesome outdoor gun shooting entertainment.
The shooting range features a 5-stand clay field, a sporting clay course, and multiple gun ranges and archery targets. At Painted Woods Sporting Range, you will enjoy outdoor excitement wherever you go.
The gun range has hundreds of acres of outdoor sporting range for gun shooters to enjoy the natural beauty and well-manicured environment. The facility offers programs such as NRA ladies' shooting, scholastic clay target, and pistol rifle range.
Through their memberships in different gun shooting groups, the gun range offers the community national competitions and programs like shooting events, fun shoots, and many more.
Conclusion
There are many gun ranges in North Dakota. These facilities are well-equipped to suit all your gun shooting needs whether you are a beginner shooter or veteran. Most of these facilities have retail outlets where customers can purchase or lease firearms, ammunition, and shooting accessories.
However, in most outdoor facilities, shooters must carry their own items. Therefore, it is best to confirm from their website before visiting your preferred gun ranges. You will definitely have a fun-filled time regardless of the gun shooting range you go to.