As an Amazon Associate we earn from qualifying purchases.
In the field of ammunition reloading, there are two people: beginners looking for guidance on how to reload and experts looking to add more knowledge to what they already have. Whatever the case, the best reloading manual should be able to address both.
Top Reloading Manuals Available
Print materials remain one of the best sources of information for the art of reloading. However, not every manual has the information you need. While some are informative and comprehensive enough, a good number are shallow and have sketchy outlays that you will never get to the second page.
So, I did some analysis on the best reloading manuals this year and came up with the following as my top four picks.
Brand
Hornady 99240 Handbook 10th Edition
The Practical Guide to Reloading Ammunition
Lyman 50th Edition Reloading Manual
Product
Features
Over 1,200 Load Combinations Were Shot To Update And Expand Upon The Previous Edition
Focuses on the "how-to" aspects of reloading
Latest and greatest reloading manual
Format
Available in both print and digital formats
Available in both print and digital formats
Available in both hardcover and softcover
Brand
Hornady 99240 Handbook 10th Edition
Product
Features
Over 1,200 Load Combinations Were Shot To Update And Expand Upon The Previous Edition
Format
Available in both print and digital formats
Brand
The Practical Guide to Reloading Ammunition
Product
Features
Focuses on the "how-to" aspects of reloading
Format
Available in both print and digital formats
Brand
Lyman 50th Edition Reloading Manual
Product
Features
Latest and greatest reloading manual
Format
Available in both hardcover and softcover
Hornady 99240 Handbook 10th Edition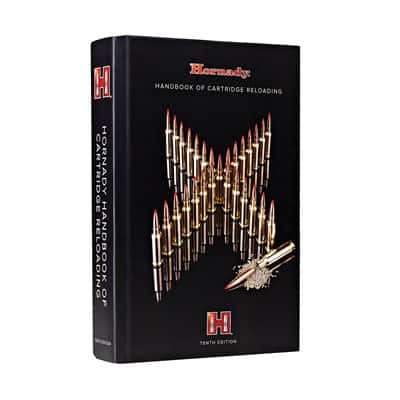 The Hornady Handbook of Cartridge Reloading is a top improvement on an already top publication in the firearm industry. While I mostly recommend it for beginners, it has some good information for reloading experts too.
The 9th edition already had detailed information on new bullets and a range of powders. Now, this latest edition updates on the modern calibers like 280 Ackley Improved and 338 Federal.
If you are someone who buys Hornady bullets or reloads Hornady components and accessories, then this manual is for you. The reloading manual has all the information you need about the Hornady bullets including, A-MAX, XTP, V-MAX, SST Interlock, and the InterBond.
Other types of ammo you will read about in this manual include the 308 Win 25-06, 416 Barrett, the 223 Rem, and the 300 Whisper.
This manual also gives in-depth coverage of all the vital information on cartridges, propellants, terminal, external and internal ballistics. To make the book all-inclusive, the editor included a section for military guns and detailed information on muzzle velocity and pressure.
What I Like
Has updated information on the new cartridges and reloading information for the latest bullets and powders
Includes easily understandable information about many ballistics and how to use them 
The perfect source of information about reloading practices such as trimming and case length
The beginner's "how-to" part is informative, relevant, and easy to read
What I Don't Like
The Theory of Reloading section is not that elaborate and maybe too confusing for beginners and even some seasoned reloaders
Information on expected pressures and accuracy of some loads data is a bit off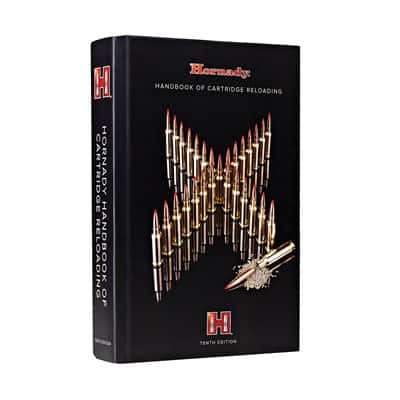 Hornady 99240 Handbook 10th Edition
Over 1,000 pages of reloading data, techniques and bullet information
One-stop shop for support of Hornady component bullets
Over 1,300 load combinations were shot to update and expand the reloading pages
LEE PRECISION Modern Reloading 2nd Edition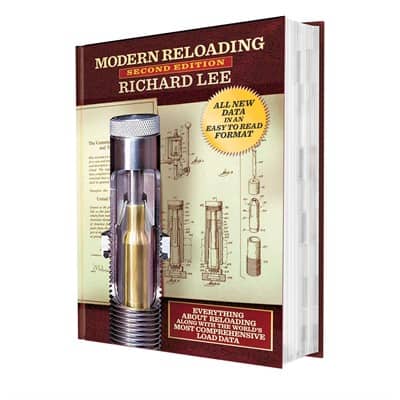 Although the LEE PRECISION Modern Reloading manual is only the second edition of the series, it is already a favorite among new pistol owners. This is mostly because it primarily focuses on pistols and not riffles. It is also a manual for handgun owners with little or no idea how to reload their ammo.
With this manual, you will always have something to learn, whether you are a beginner or a veteran. It gives you an insight into over 28,000 loads and 167 cartridges. This second edition manual explains velocity for starting loads in easy to read format.
The author, Richard Lee, explains every point in detail and uses tables and illustrations to break down the information. He is very generous with his ideas as he gives enough reloading information for people who use Lee Bullets and even rival brands.
If you ever need to access some quick, well-explained load data, then this is the book. It gives a comprehensive depth analysis of current load data with insight into the effects of reducing or increasing a charge.
Finally, this manual also includes vital information on significant aspects like health and safety guidelines when reloading your ammunition.
What I Like
Feature informative writings about various handgun calibers
It provides direct information that is easy to understand
It is an ideal reloading manual for both new reloaders and seasoned reloaders
Features enough information for over 28,000 loads and 167 cartridges
Uses well-drawn diagrams and tables for illustrations
What I Don't Like
Does not mention any standard or magnum primers
Lack of sufficient load data for popular powders such as Unique
There have been previous cases of consumers complaining that some instructions are vague and inaccurate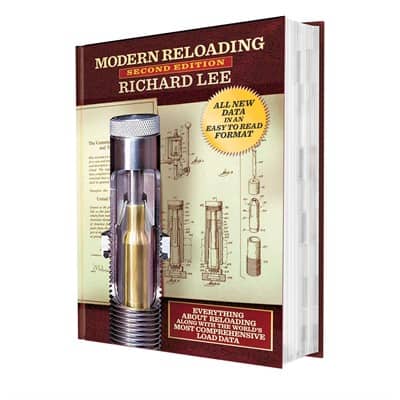 The Practical Guide to Reloading Ammunition
As the name suggests, the Practical Guide to Reloading Ammunition does away with the technical manual that comes with complicated and overwhelming data. It breaks down learning gun reloading into simple, entertaining, and easy to understand sub-topics.
The author, Tom McHale, focuses on the 'how-to' aspects of reloading and aims to help readers understand the necessary reloading gear they need at every stage of the entire process. It breaks down every step in well-explained chapters and articulates everything from brass cleaning to the last assessment.
You could assemble the information in this manual from online sources and other regular reloading books. However, the ease with which the author explains everything chapter by chapter in such a pleasant layout will entice you to read more.
This book breaks down everything you need to know about reloading ammunition in the following easy-to-understand steps:
Pistol caliber reloading
Rifle caliber reloading
Buying reloading components
Advanced equipment options
Cleaning and processing brass
Introduction to advanced topics
Finally, the book is loaded with pictures and simple illustrations to get you started with the reloading art in a short time.
What I Like
Simplifies the art of reloading into well-organized simple steps that are easy to follow for beginners
The author has a good sense of humor, making the reading process entertaining and fun
Explains everything in a simple "how-to" concept and gives several tips and hints
The author explains reloading and riffle terminologies in a simple to understand descriptions
What I Don't Like
It only covers basic reloading concepts and has nothing to offer for seasoned reloaders
Does not provide enough information on load development
Lyman 50th Edition Reloading Manual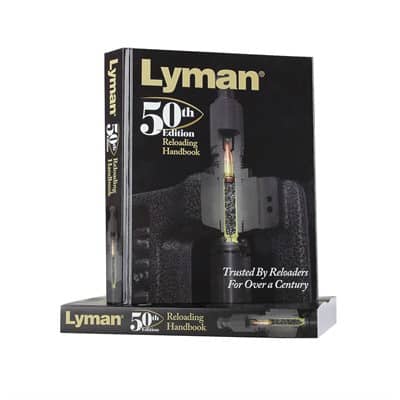 The 50th Edition of Lyman Reloading Handbook comes with lots of improvements from the highly regarded previous edition. If you read or heard the 49th edition, then you can anticipate how informative and entertaining this one is.
All the instructions, information, and articles in this book are in full easy to understand color. The color, together with the easy-to-read writing style, makes it a perfect reloading manual for beginners.
The manual includes featured articles by top firearms and riffle writers in the industry. These articles carry information and pieces of advice that are helpful and encouraging to new gun reloaders. With this manual, you will easily make gun reloading your next hobby if it wasn't already.
This latest edition carries detailed information about the newest cartridges in the market, such as the 17 Hornet, 300 Blackout 458 SOCOM, the Beowulf, 6.5 Creedmoor, and others. It also includes information on some of the Largest selection of bullets and rifle calibers like the 6.8 Rem SPC, 204 Ruger, and modern pistol caliber pistols like 460 S&W.
Finally, the Lyman 50th Edition Reloading Manual even tells you more on the ballistic coefficient, case preparations, and barrel condition examination than probably any other reloading manual.
What I Like
Instructions are in a colored format, making them easy to read and understand
It has detailed information about a wide selection of calibers and a range of popular powders
It covers several renowned ammo brands like Hornady, Sierra, and Swift
It contains detailed and steps by step instructions about the process of reloading
It features informative articles by top rifle writers and industry experts
What I Don't Like
Maybe not the best fit for more seasoned reloaders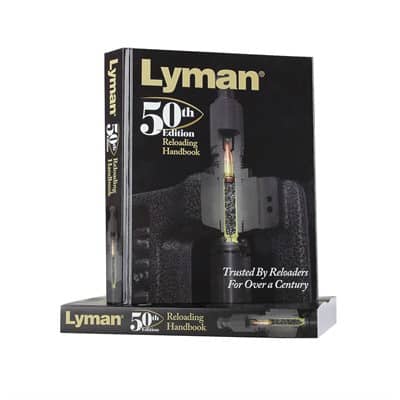 Lyman 50th Edition Reloading Manual
First reloading handbook produced in full color
Only data source using multiple brands
Feature Articles by Top Gun Writers and Firearm Industry Experts
Factors to Consider When Buying A Reloading Manual
Reloading manuals don't have the same information because of the number of variables that affect any load combination. For example, a manual that targets only beginners may not have relevant information for expert reloaders. What you need as a reloader will determine your ideal type of manual.
Such information's authenticity and accuracy are crucial to avoid reloading mistakes, which may expose the shooter to grave danger. While newer firearms are strong enough to allow small reloading mistakes to go undetected, they can still be dangerous. Be careful about the sources that guide you.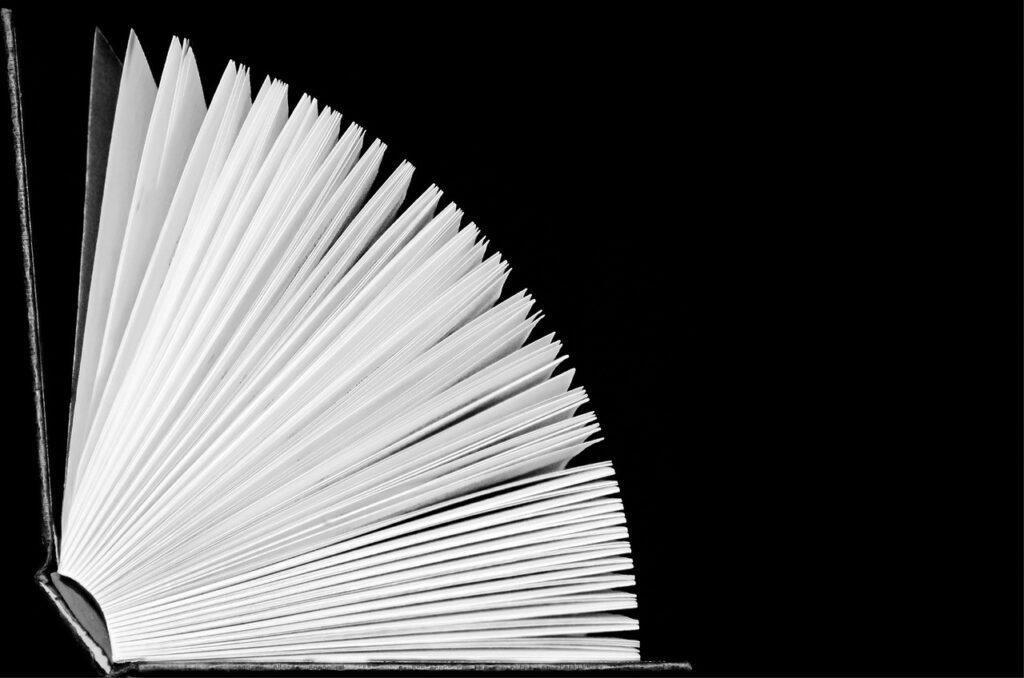 Some people end up regretting their choice of the manual when they have already bought them. What exactly should you look for when you want the best reloading manual?
Calibers Covered
While almost all the regular manuals cover the reloading basics, they might not have the specific information for your exact ammunition type. Therefore, when you decide to spend on a reloading manual, ensure that it touches on details that cover your particular caliber type.
For example, some manuals will only guide you on reloading pistols and handguns but not military rifles. So, if you have a military-grade weapon, you need to look for a broad enough manual to cover such details.
Type of Powder and Bullets
Manuals tend to be very specific with the feature because of several reasons. Bullets have different levels of tolerance and design that sometimes affect the load velocity and pressure. The same applies to powders. Because of such reasons, the load data in different manuals are unlikely to match.
You never know when you will acquire a new type of caliber, so I recommend buying a universal reloading manual covering a wide range of calibers and several ammo types.
It will be a perfect starter to help you understand the ins and outs of the art of reloading. If you plan to change your ammo, such manuals will also, in most cases, help you out.
Brand
I also have ammo manufacturers like Lee and Hornady that have their branded reloading manual. If you are using such bullets or powders, then I recommend that you buy the specific manufacturer's reloading manual.
Manufacturer manuals have the most accurate information about calibers, load data, and powders as they know the products in and out.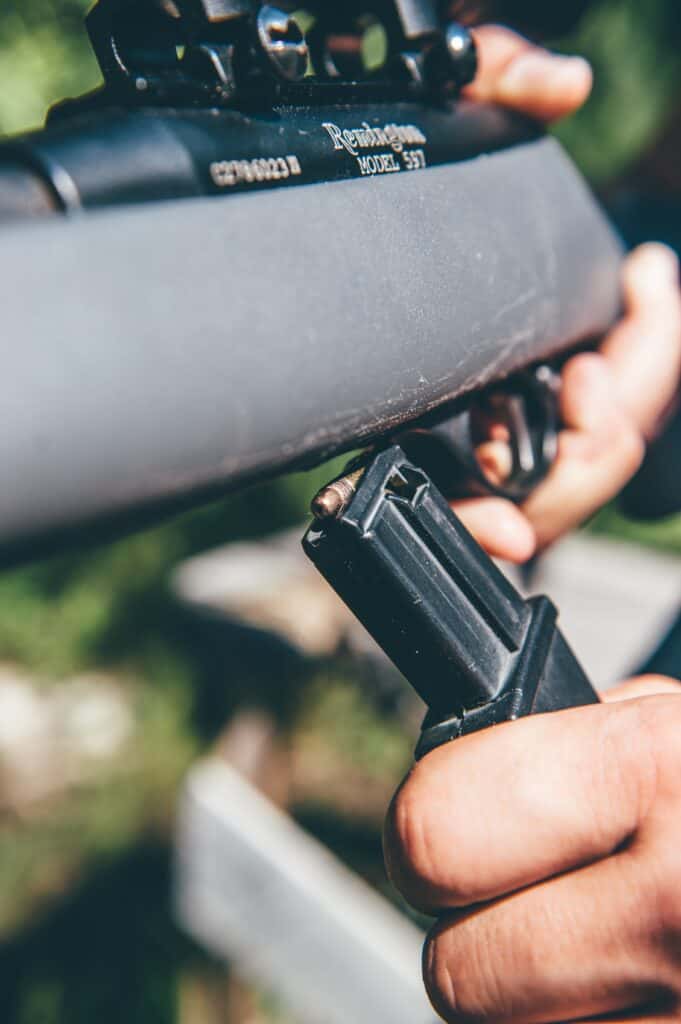 Level of Expertise
Like in any other field, ammunition reloaders also have the expertise, from beginner levels to veterans. That is also one of the factors that manual authors put into consideration when publishing these books.
There is always a manual for your level. Whether you have never reloaded before or have loaded a good number of bullets, a perfect manual for beginners will have topics about data, safety precautions, and necessary gear.
This information is not helpful to experts who are already familiar with the general rifle industry jargon. As an expert, you can do this with a more advanced manual.
Images and Diagrams
Sometimes illustrations showcase information better when they are in a diagram and more elaborate forms. Whether you are a beginner or an expert, you need an easy-to-understand manual with the attractive outlay and practical illustrations.
A good manual should not make the reader struggle to extract information. It should be easier to read and use plain language (especially for beginners). It should also be enticing to read and have an attractive vibrant outlay.
Current Data and Information
This industry wakes up every day to new development and technologies. If you want to buy the best reloading manual, you have to put this factor into consideration. Your manual should give you precise information on the latest cartridges and the newest reloading techniques. Outdated information may lead to inaccurate data.
Publisher and Author
The author of a reloading manual's credential is vital to the authenticity and accuracy of the information it contains. Some companies and writing experts have excellent credentials in the riffle industry.
You can always check or google the names of the top-rated writers and their latest material. With such vast knowledge of the industry, seasoned writers and authors tend to be more informative and direct with their approach.
Writing Style
The best reloading manual should convey information in a manner that is fun and enjoyable to read.  The writing style should also put into consideration that there are different levels of reloaders and targets them.
This factor is critical for beginners who may find going through writings that read like dry technical treatises. Beginners want something direct and alluring to read lest they have a negative first impression and quit.
An experienced reloader will also not want to waste time on what they already know.
Actual Book Form and Quality
It is good to have a manual in two or three different forms. For example, if you have it in an ebook form, you can read it online through an eBook reader or even your smartphone.
You also need a hard copy of the same in your physical library. The handbound manual's feel and texture should be right so that it doesn't tear up after a few reading years.
Why Do You Need a Reloading Manual?
There are plenty of reasons why you should need a reloading manual. Firstly, if you're a beginner, you definitely need a reloading manual. It's also great to have in hand when you're unsure about something when reloading.
Great Source of Information
The reloading manual provides you with knowledge and a guide so that you can do reloading properly and safely. Reloading manuals generally provide in-depth knowledge.
Getting your information from the internet can be sometimes unreliable. Some information may even contradict each other. Reloading manuals are more reliable and the information it contains is more likely from the gun manufacturers themselves.
Reloading manuals also provide simple step-by-step instructions so you will be sure with every process in reloading. Reloading can sometimes cause an explosion if you don't do it right, so it's better to be on the safe side. Even experienced people keep reloading manuals to refer to.
Provides Load Data
It's very hard to get reliable and consistent load data on the internet. Reloading manuals have a section solely for load data. Load data is essential for accurate reloading especially if you are particularly specific.
Compiled and Organized Information
Information from the internet is all over the place. You might get the correct information from one site and then another information from a different website. It's hard to keep track of this stuff sometimes.
A reloading manual has all the information you need and it is neatly organized so you can go over it easily. You can easily track the process with a reloading manual and it's much safer to bring with you when surrounded by reloading tools.
Reliable and Accurate Source of Information
Some information on the internet isn't very verified. Therefore, you can't be 100% sure if what you're following is safe. Although some websites are legit, it's often hard to distinguish them among unreliable sources.
Reloading manuals undergo multiple crosschecks before it is published so the information you get is highly reliable. The best reloading manuals even get their information from gun manufacturers.
Frequently Asked Questions
Is Reloading Dangerous?
Reloading isn't dangerous and is mostly a safe hobby to do. It's only some process where you don't follow particularly that may cause a fire.
For beginners, it's better to start with a minimum load then gradually increase the load as you familiarize yourself with the process. Try to avoid doing maximum load if you're a beginner.
Does Your Level of Expertise Matter When Choosing a Reloading Manual?
It matters a lot. Some reloading manuals are specifically made for beginners and they are generally easier to understand. Whereas, some reloading manuals are for advanced level and contain a lot of information for effective reloading.
I Have Secondhand Reloading Experience, Should I Still Get a Manual?
Yes, it never hurts to have a reloading manual at your side. There are times when you forget some steps or are just unsure of what you're doing. Therefore, a reloading manual comes in handy for these scenarios.
Can I Use Brand-Specific Reloading Manuals for General Reloading?
It's generally not recommended to do so. Specific brands may have different load data compared to other brands. Make sure you check with the manufacturer before trying to do so.
Bottom Line
Any reloading expert will tell you that every gun enthusiasts needs a reloading manual to broaden their knowledge. However, it is not easy to find a manual that gives enough information. With my buying guide, you have the right tips to start your library with the best reloading manual.